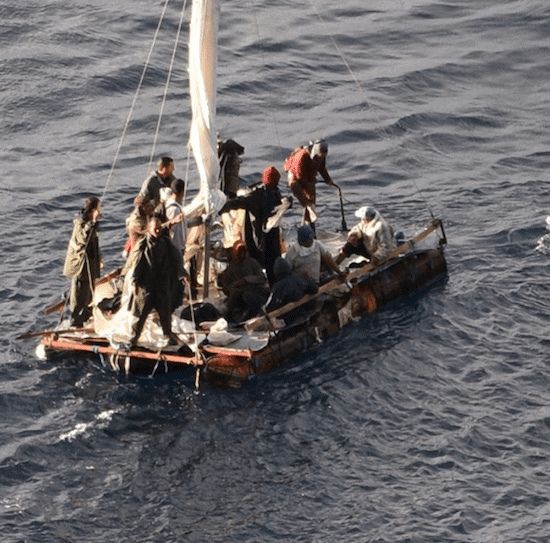 Over the weekend while Carnival Sensation was en route from Key West, Florida, to Cozumel, Mexico, the ship stopped to rescued 16 individuals (15 males and one female) from a vessel in distress approximately 50 miles off the northern coast of Cuba.
Pittsburg Steelers linebacker James Harrison was on the ship for a fan cruise and Tweeted: "We just stopped for this boat with 16 people in the middle of the ocean. Waiting for coast guard now."
The refugees were turned over to authorities and the ship continued its schedule.
Carnival Sensation is homeported in Miami and was operating a four-day cruise with stops in Key West and Cozumel.