Carnival Spirit, based in Australia, has done her good deed for the week.
After hearing a distress call from the luxury superyacht Masteka 2, the Carnival cruise ship headed to the impaired vessel, and was able to rescue two out of the six crew onboard.  The yacht had lost steering and was beginning to take on water.  The four remaining crew members chose to stay onboard, to attempt repairs.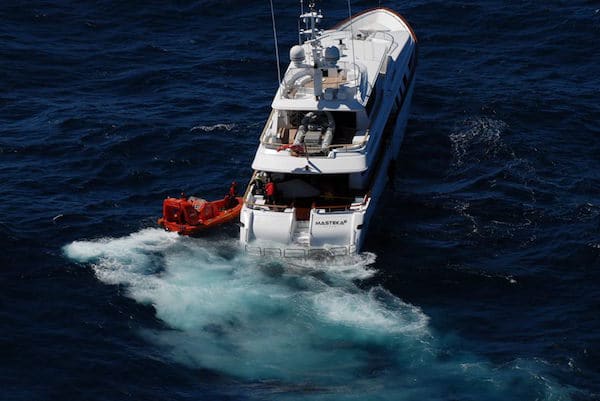 Carnival Spirit remained with the yacht until the Australian Maritime Safety Authority could arrive, according to SeaTrade Cruise News.  They dropped two pumps and tools so that the crew could get to work on a fixing the yacht. The crew aboard Carnival Spirit delivered extra fuel  and emergency supplies.
A tug boat was ordered to go rescue and bring the yacht back in, but isn't expected to arrive at the yacht until Thursday.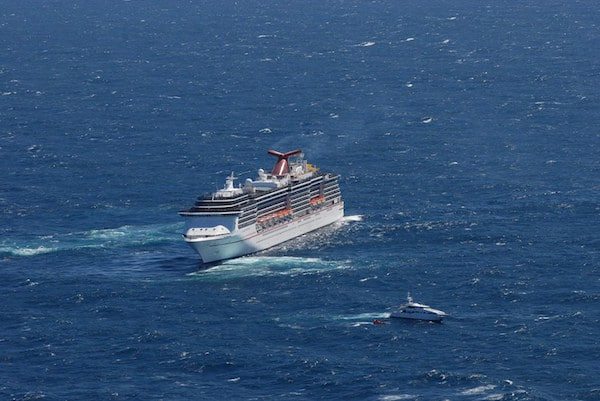 Masteka 2 costs a whopping $3,000 per hour to charter, sleeps 12 guests, and boasts a hot tub.
It's the second time this week that a Carnival Corp. Australia ship has been involved in a rescue at sea.  Princess Cruises' Sun Princess rescued five people who had been drifting around for 48 hours in a stricken vessel to the west of Espiritu Santo in Vanuatu.