Waterskiing Witches Surround Carnival Spirit [VIDEO]
Carnival Cruise Line Australia brought Halloween in the right way when Carnival Spirit sailed into Sydney Harbor this morning.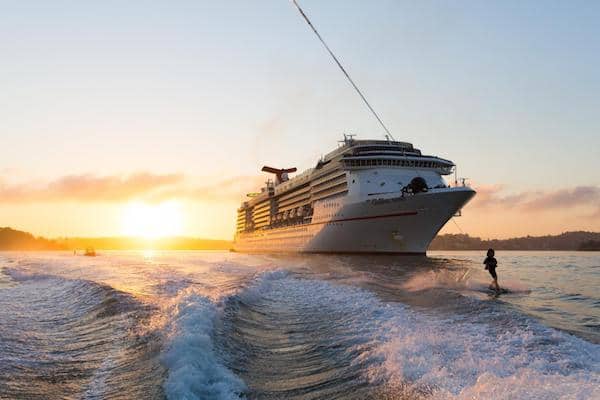 She was greeted by a pack of water-skiing, paragliding & wake boarding witches.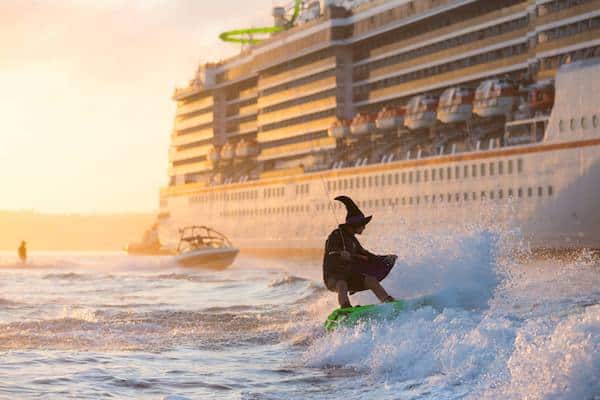 And a creepy spider on the bow.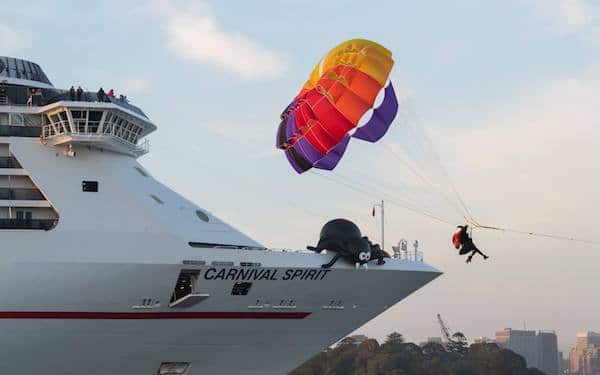 Carnival Spirit sails year-round from Sydney Australia.
See the video below:
Photos: James Morgan