In the same way that embarkation day is the best feeling in the world, waking up on disembarkation day is sort of the pits. But all good things must come to an end, and that includes the great week we've had on the Carnival Sunrise. But before actually walking the gangplank, I still had a little bit of business to conduct. Namely, I had ducks to hide.
Hiding Cruise Ducks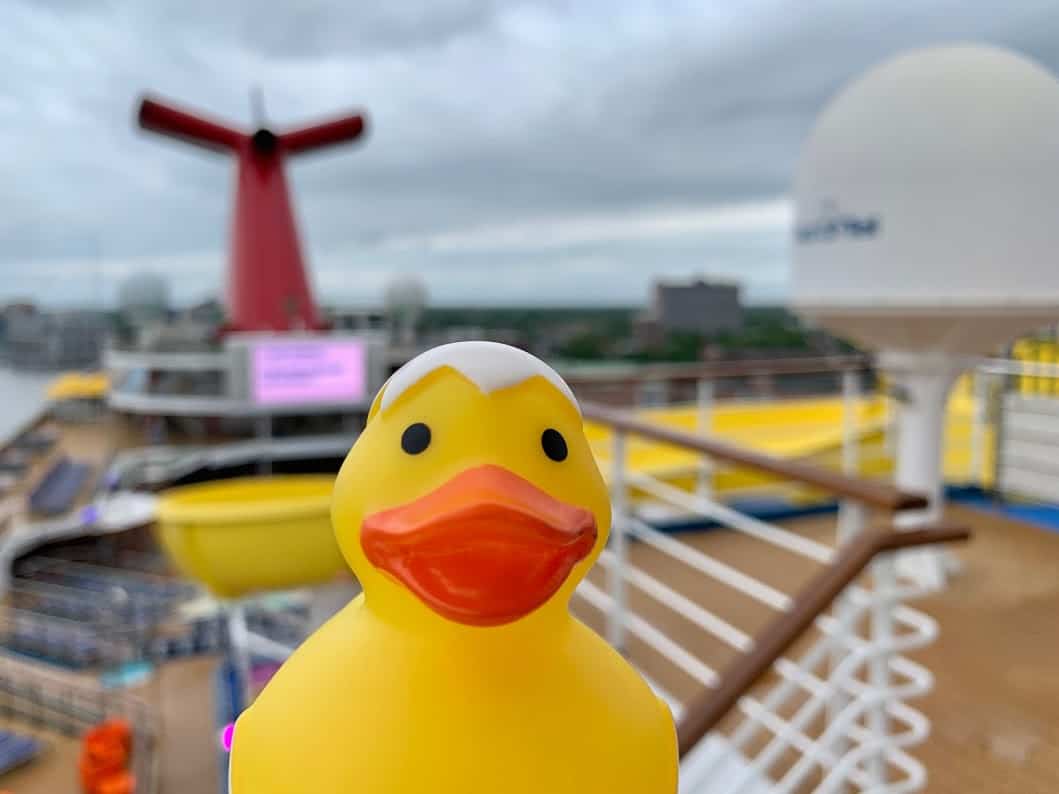 It's sort of crazy how quickly the duck craze took off. What started as one little girl hiding ducks around the Carnival Breeze in order to put a smile on the faces of complete strangers has turned into a genuine phenomenon. And while I'm not necessarily the kind of guy who jumps on trends, this one has proven way too fun to pass up.
READ MORE: Everything You Need to Know About Cruise Ducks
So this morning, I set out to hide my personal platoon of ducks. Half of them were hidden in spots that people could easily find, others were tucked away in places that only someone really determined to find ducks would locate. I didn't have the time to decorate them before we set sail, so I put my business card on the bottom of each one.
Disembarkation Breakfast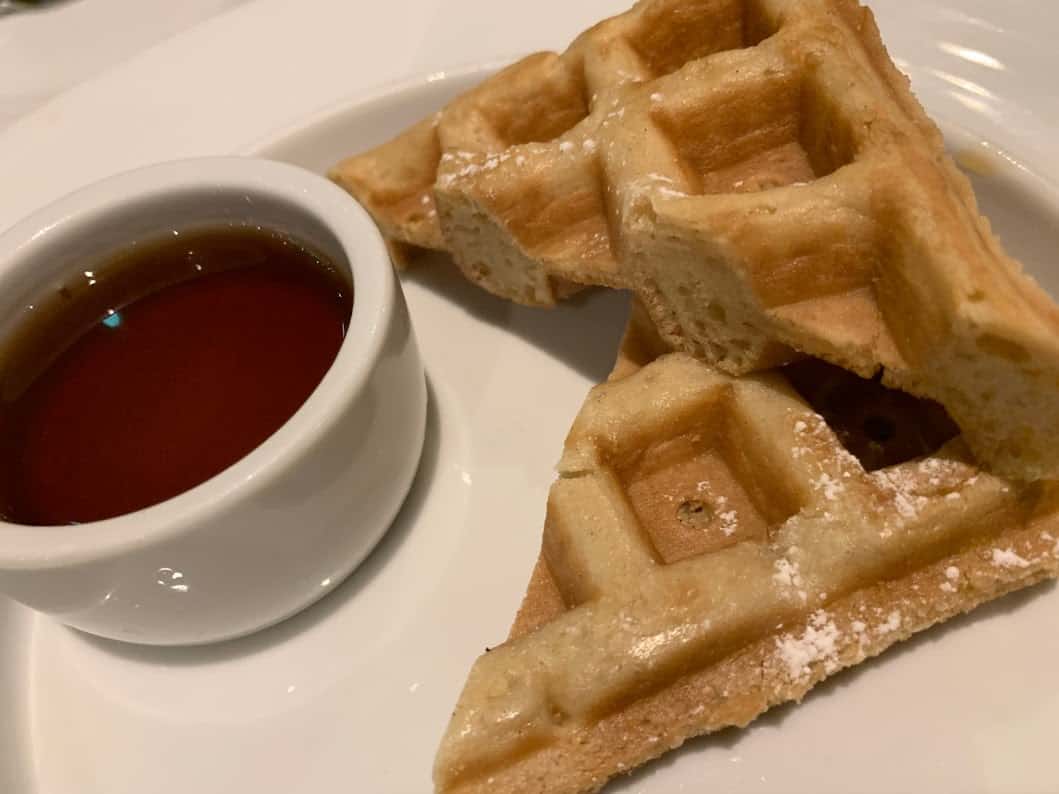 For breakfast, I was going to head up to lido marketplace but then I realized that I wasn't in a hurry, so why not let myself waited on one last time in the main dining room? Disembarkation breakfast was held in the Sunshine dining room in the back of the ship, which is where breakfast had been served all week.
The hours were a bit limited because they need time to get things ready for the next group of passengers, but I was determined to have one last breakfast before returning the real world and, with it, my daily routine of smoothies and boiled eggs.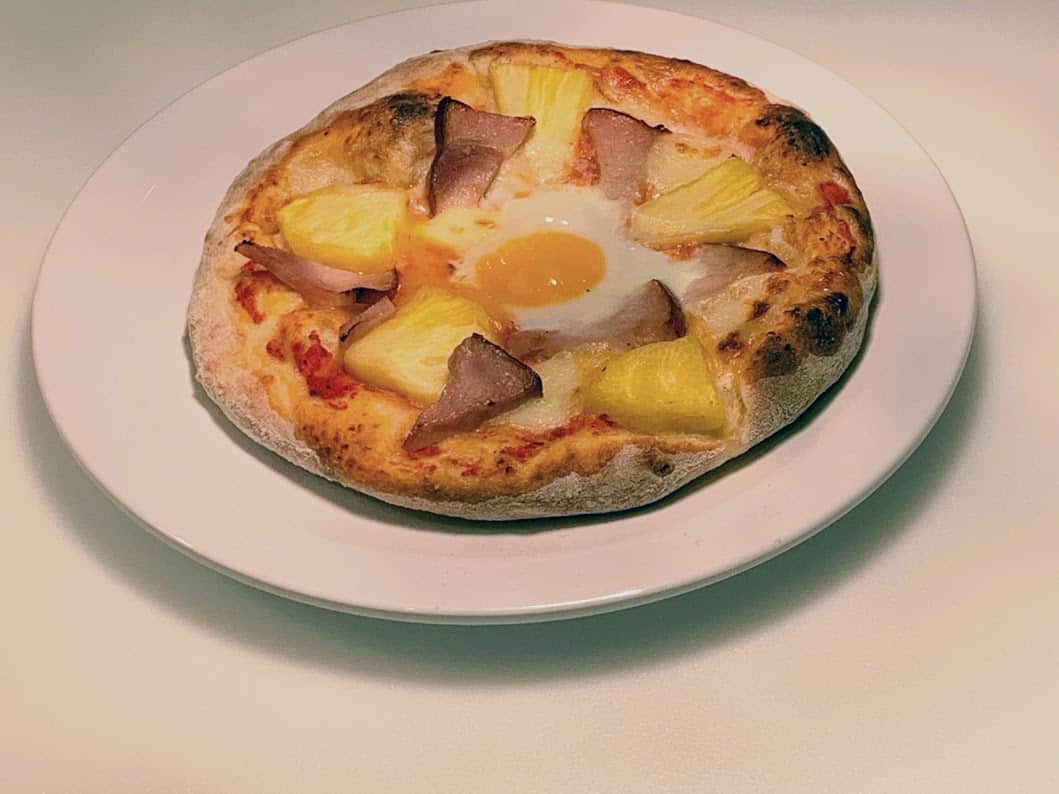 Here's something I didn't know: Pizzeria del Capitano serves a breakfast pizza that looks like ham, pineapple, and an egg on top. I've never seen this before on any of my sailings.
One Last Spin Around Carnival Sunrise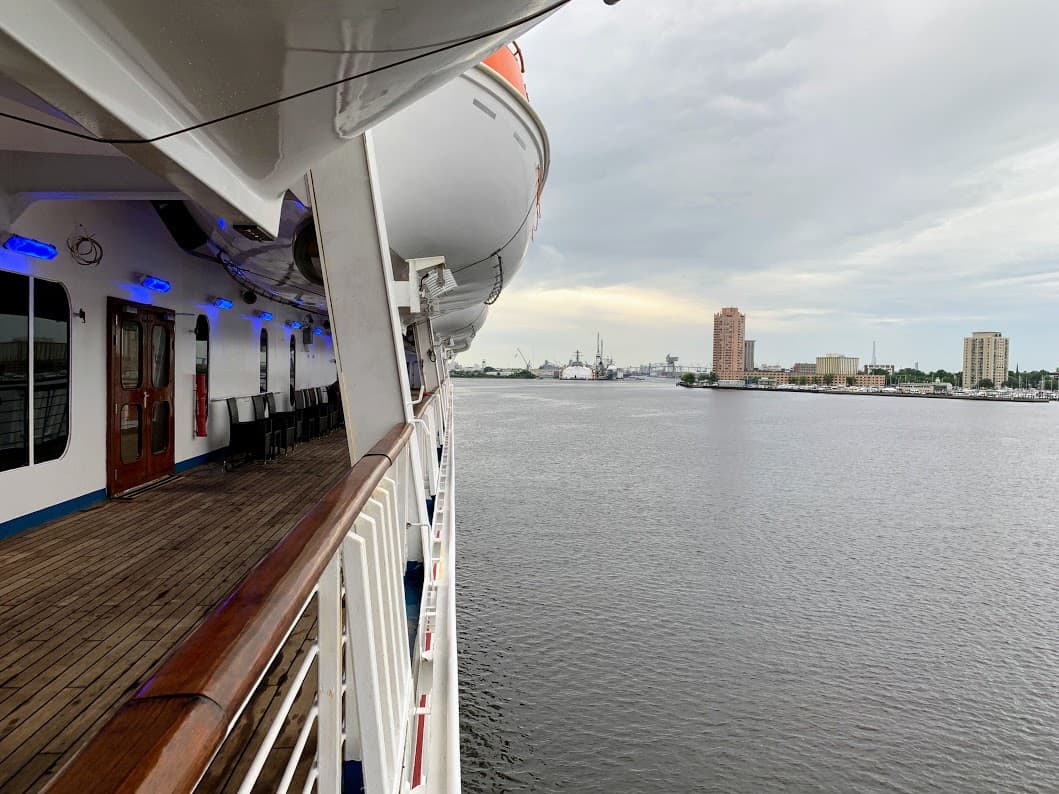 My flight wasn't until later in the day, so I took one last chance to snap some photos of the ship and check out the different spots to hang out and kill some time before having to disembark. There were a handful of guests who were doing back-to-back cruises, and they were in one of the main dining rooms waiting to be cleared before being allowed to wander around again.
Checking Out The Thermal Suite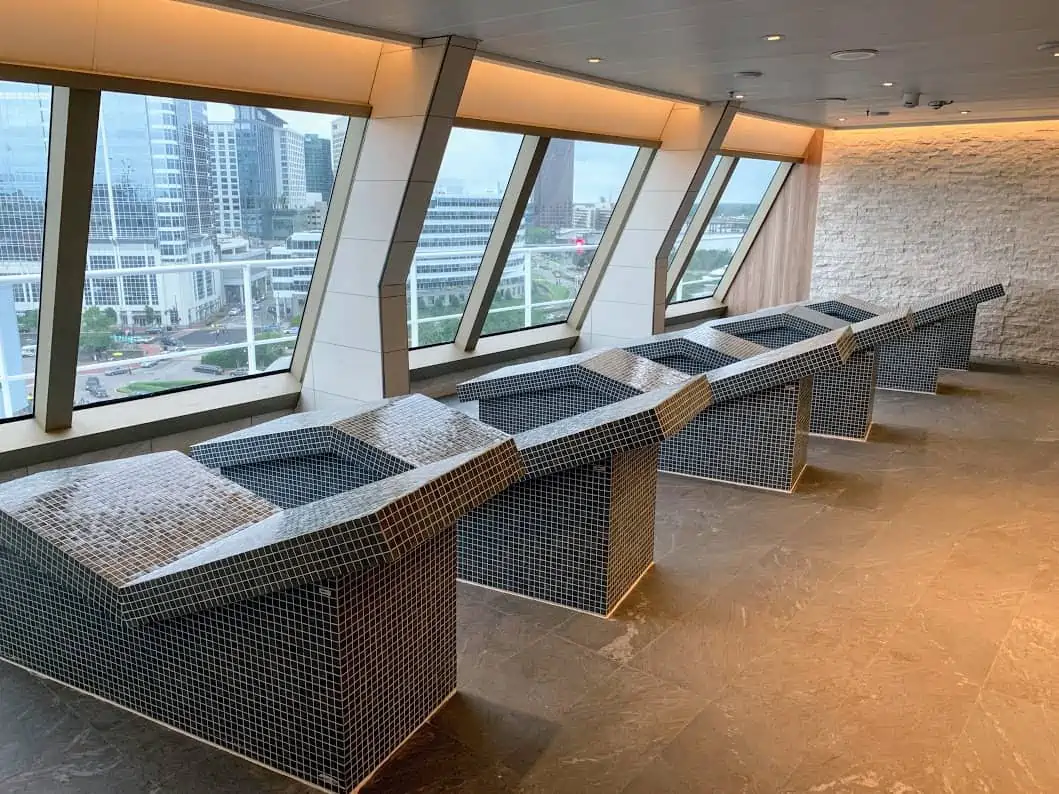 I've only recently become a big fan of the thermal suites you find in the spa area. I didn't get the thermal suite pass this time around, so I wanted to swing by and check it out. This one was similar to what I've seen on other ships, but not quite as large.
Also, it didn't have a mineral pool, which has proven to be a big draw for me in the past.  The Dream-class did it right where they have the bigger pools. On the Vista-class it seems like the pool was an afterthought because it's just a hot tub.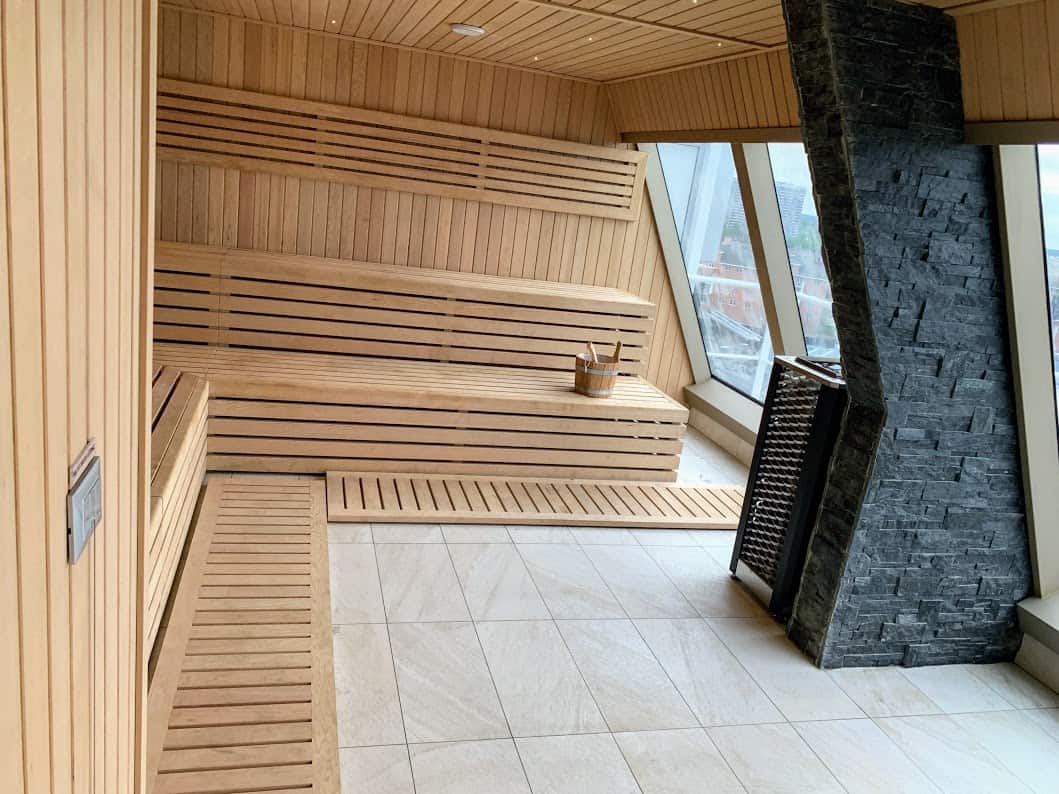 The relaxation loungers, steam rooms, relaxation room, and dry heat rooms were a nice size. But if you want one of the heated loungers that are so popular, I'd suggest getting to the spa early, as there weren't many of them. The packages seemed like a good deal, especially since they give you a bit of a discount if both occupants of a stateroom get it. If you wanted a day pass, it was somewhere around $30-$40 per day. The better deal is getting the week pass. Even if you only went a few times during the week, it would definitely pay off.
Access to this area is included if you are staying in the Cloud 9 Spa cabins. But if you're staying in one of these cabins just to get access to the spa, you might want to see what it would cost if you booked a regular stateroom and then bought the spa pass. It could work out in your favor, depending on the sailing. Just something to consider.
Time to Debark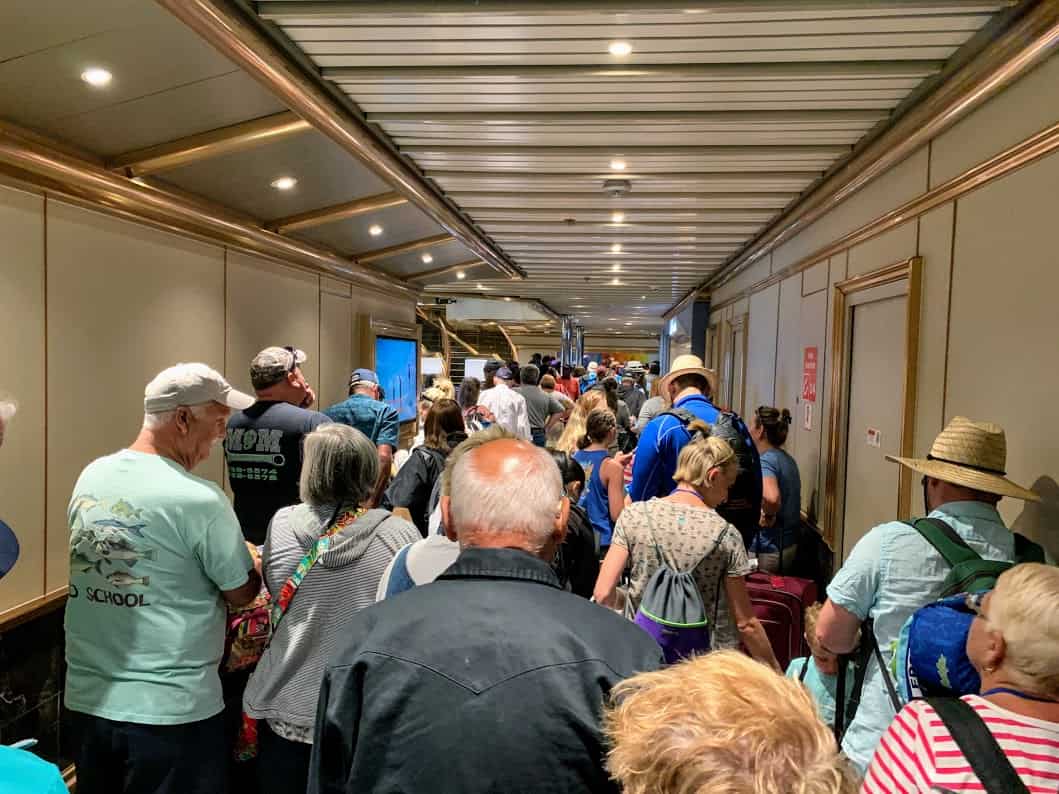 Knowing I wasn't in any hurry to get off the ship, I arranged to be in the last zone called, which was at 9:30 a.m. I'm not sure how things went earlier in the day, but our 9:30 disembarkation was something of a mess.
Mini-rant time: Why do people insist on sitting on the front staircase on debarkation day? And why, when you say excuse me, do they act as if you are inconveniencing them?
One woman (who certainly appeared to be perfectly healthy) was sitting there and someone attempting to get past accidentally hit her in the head with their luggage. She was infuriated. But hey, maybe that'll teach her not to be a stair hog. There is a lot of entitlement on debarkation day across all the cruise lines. Someone asked the cruise director on the way out if there was a dedicated security line for diamond guests… seriously.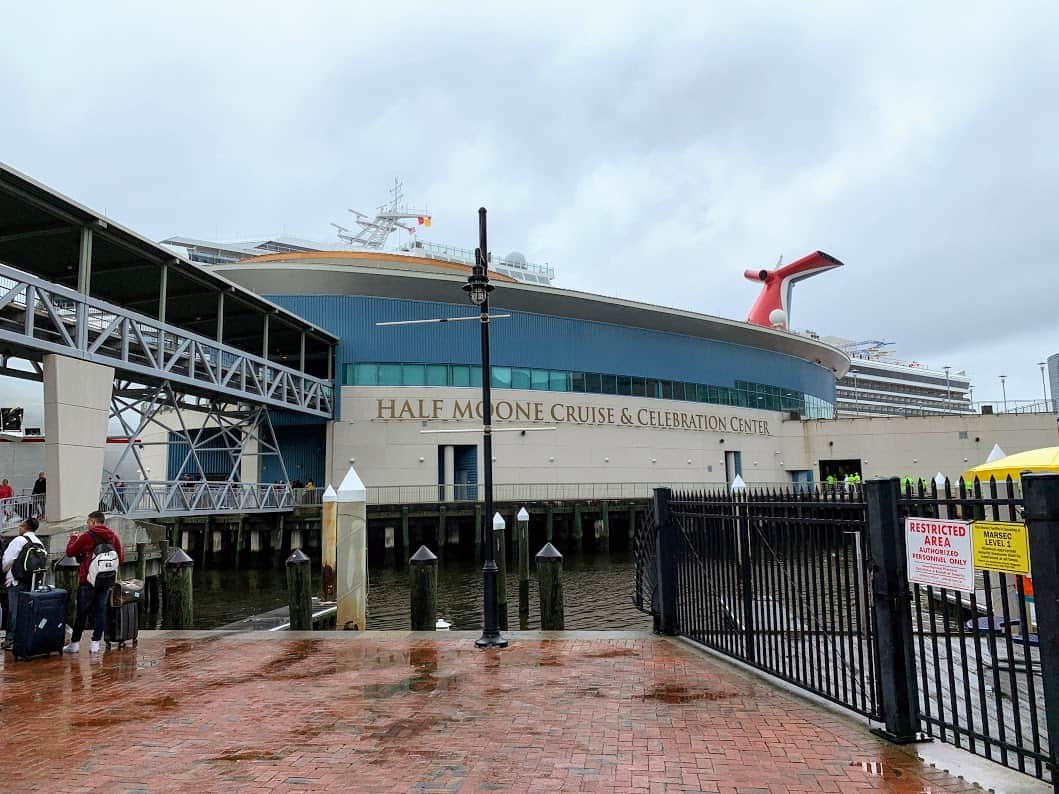 All in all, the debark took about 30-minutes from the ship to the curb. Then it was into an Uber to get to the airport. Here's a piece of Uber advice that works for just about any cruise port you're sailing from: If the Uber price quoted seems expensive or the wait is too long, walk about 1,000 feet from the terminal and try again. Uber uses zones and sometimes the app gets overwhelmed when there are 100 people all trying to grab a ride from the same location. I walked a couple of blocks from the cruise pier and only waited five minutes for my ride to show up.
And just like that, another cruise (and another set of trip reports) has come to an end. I hope you had as much fun reading along as I did sailing. Okay, I guess that's not very likely… but here's hoping you had fun anyway.
If you missed any of my previous entries, you can find them here: