Hard as it is to believe, this is already the final day of our virtual cruise aboard the Carnival Sunrise.
The good news is, there's still plenty to do and lots of time in which to do it, so let's pack as much fun into this day as we can before we have to do the other kind of packing and end our vacation.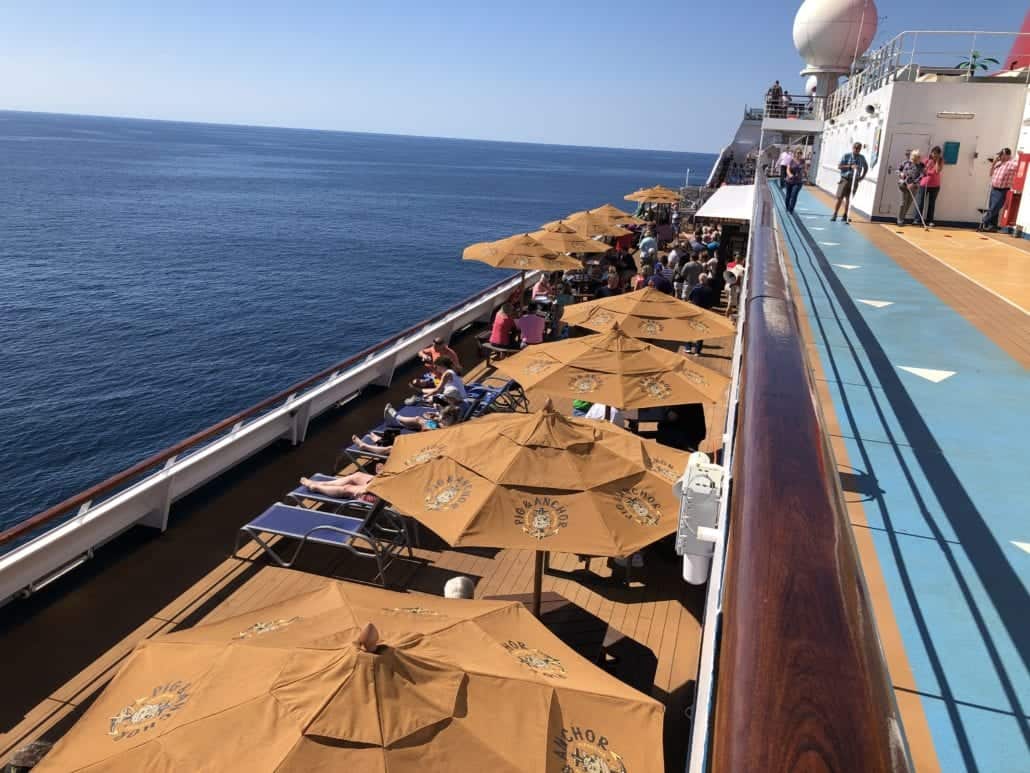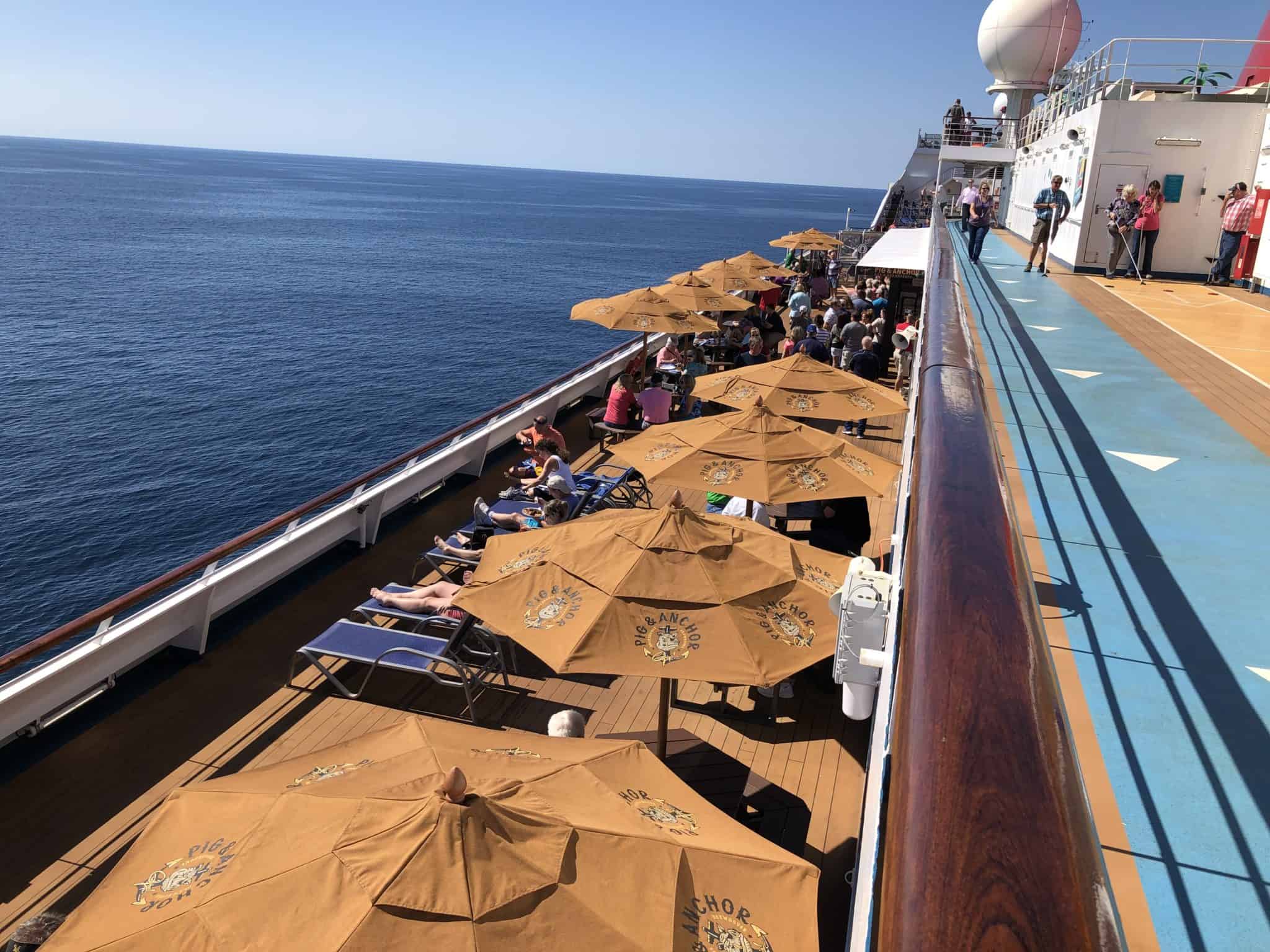 The Biggest Challenge
I don't know about you, but the last day of a cruise is always a mixed bag for me. On the one hand, hey, I'm still on a ship, which is my very favorite place to be. On the other, however, there's an awareness of the fact that it'll be coming to an end soon. My mind begins whirling, thinking about all the things I haven't yet done.
Fortunately, there's always next time.
Plus, there's still an awful lot on our agenda for today.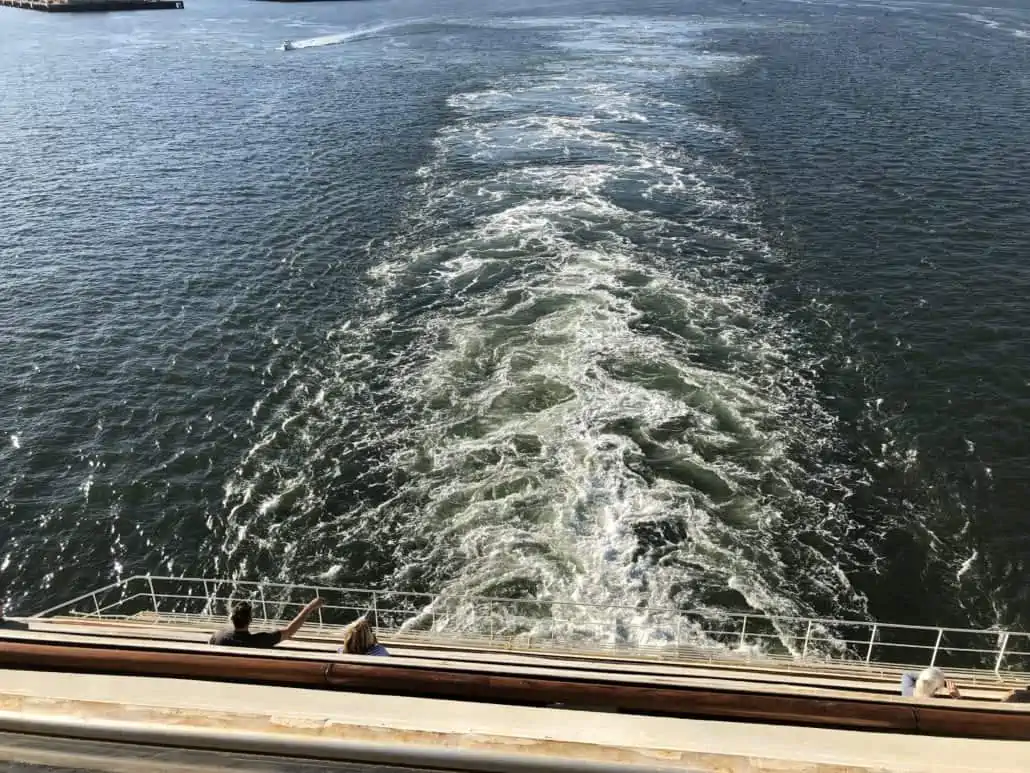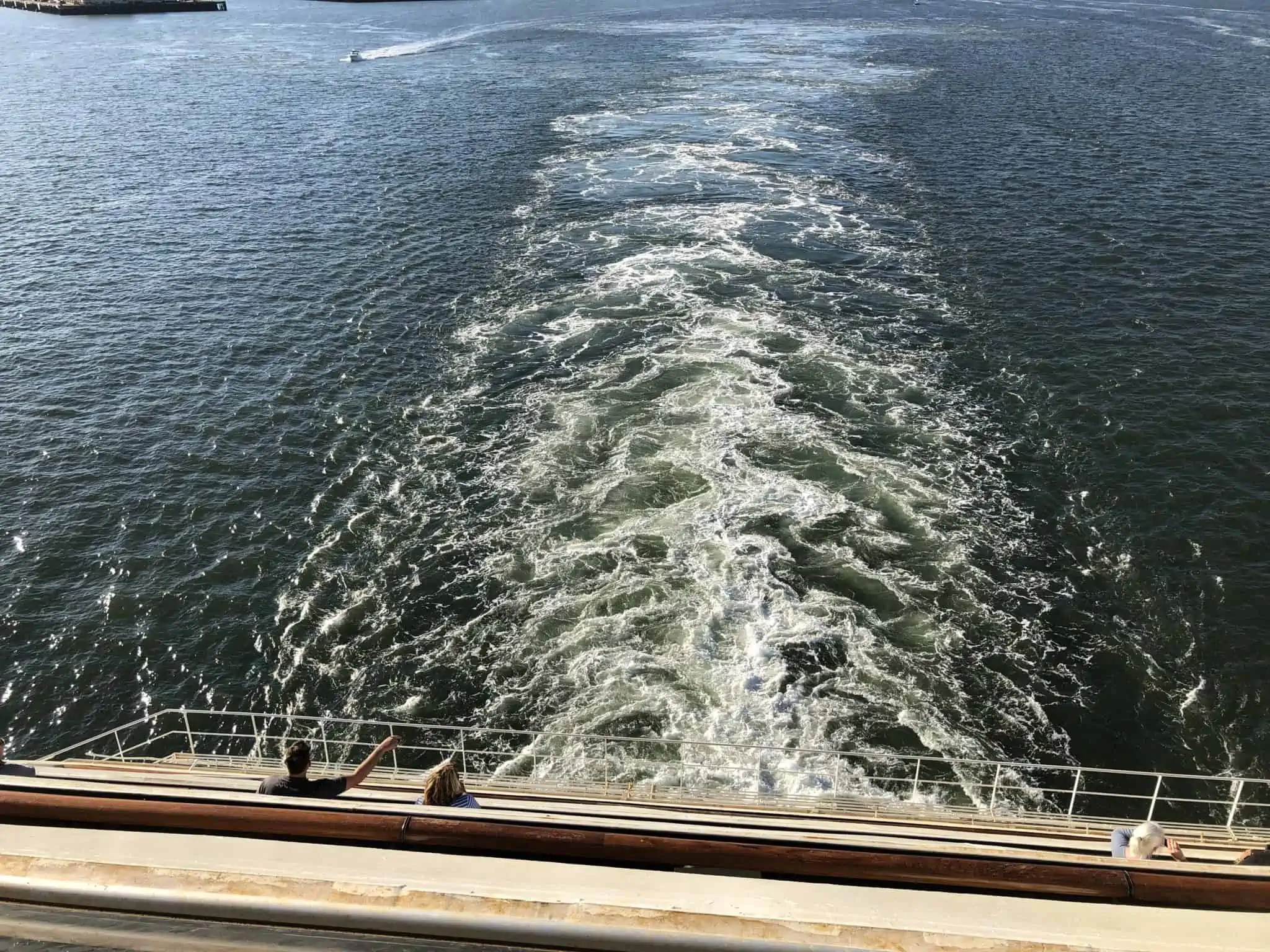 Now, if at any point today you can't find me, there are two places you might consider looking: One is, of course, our aft-facing balcony. I will probably spend a fair amount of time there, trying to soak in as many mental images of my happy place as possible while also preparing myself for the always-tough re-entry into the real world.
The other is the casino.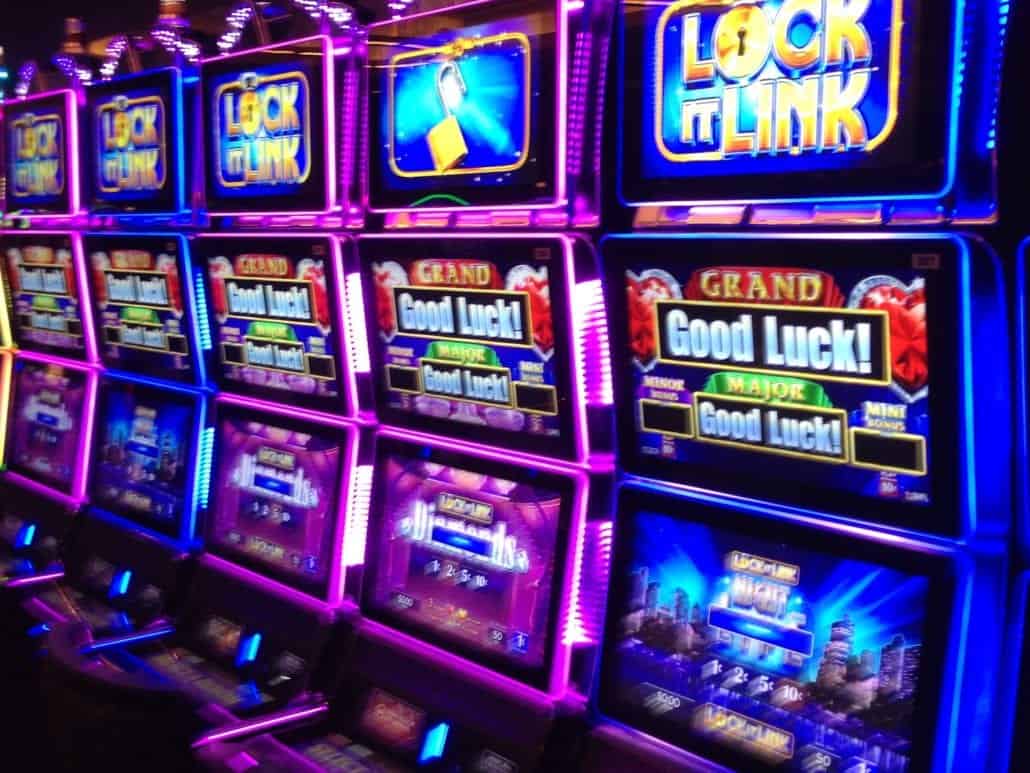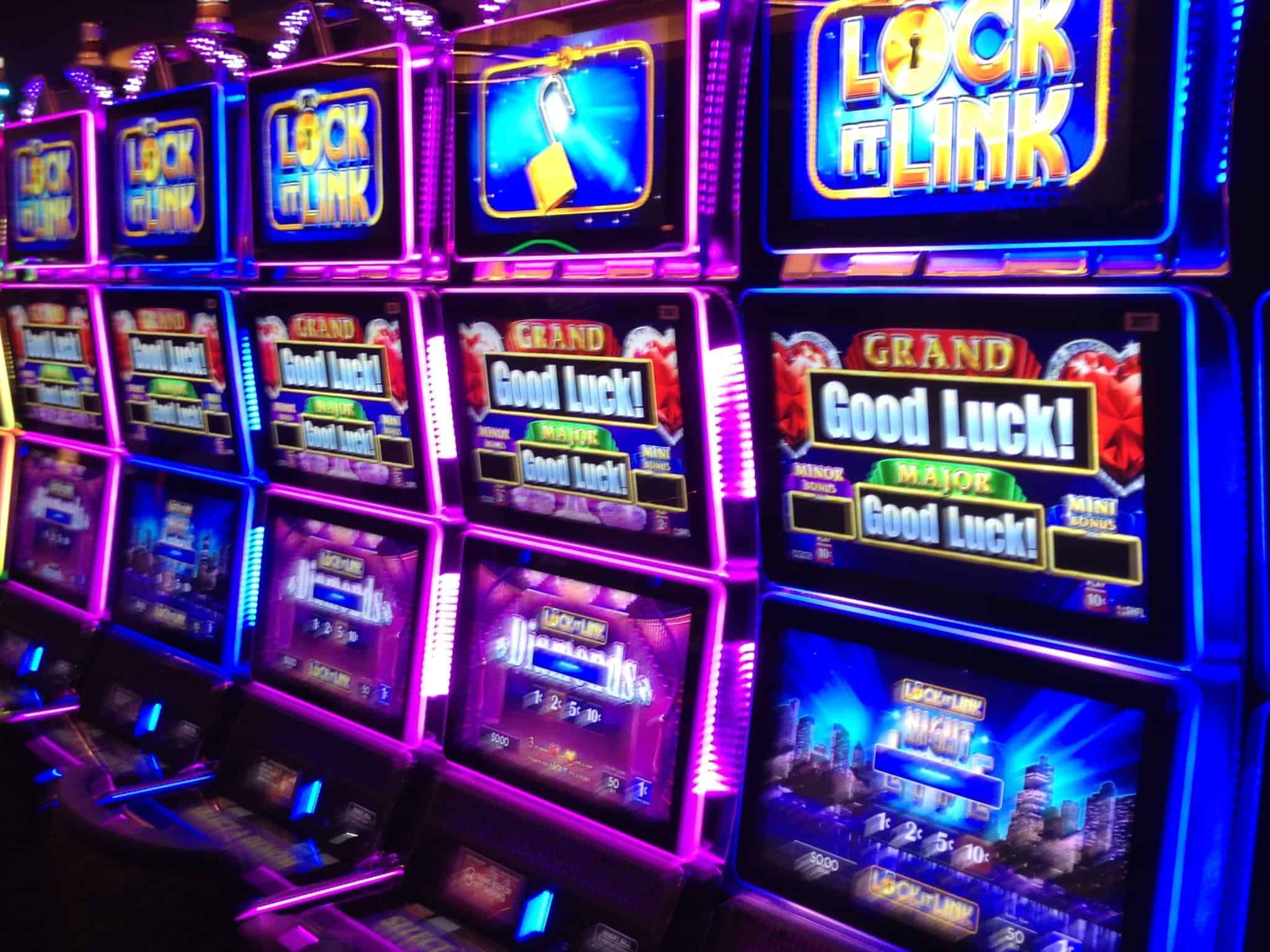 Look, I'm not proud of this, but I've been known to spend 8 hours or more glued to a machine I'm absolutely convinced is going to pay off at some point. When I've missed dinner with friends, they've known to grab a few tasty tidbits and bring them to me. I've had casino staff bring me not only my usual drinks but, completely of their own accord, bottles of water, saying "You need to hydrate, Mr. Richard!"
READ MORE: 5 Ways Cruise Ship Casinos Differ From Land-Based Casinos
What's that you're asking? Have any of those machines paid off? I'm sorry, there's just no time for questions. We've got a jam-packed agenda.
Kid-Friendly Brunch, No Kid Required
Next up is one of my favorite Carnival meals, the Green Eggs & Ham Breakfast. Now, I'll admit that the first time I went to this, I was kinda reluctant. And by "kinda" I mean "extremely." What was I, an adult without children, doing at a kid's meal with weird items on the menu and Dr. Seuss characters?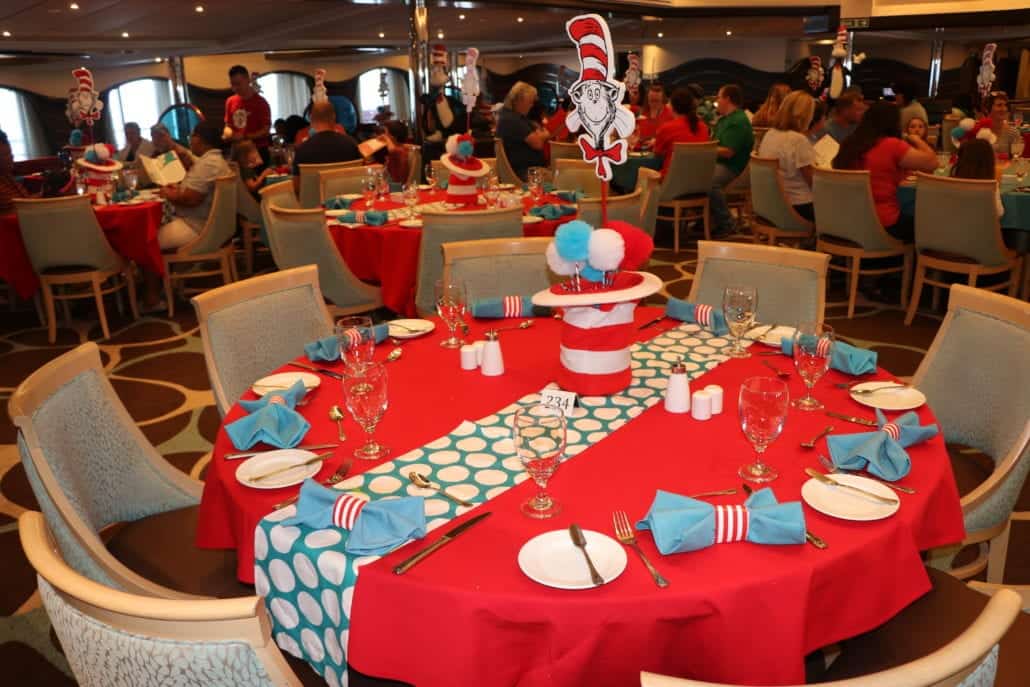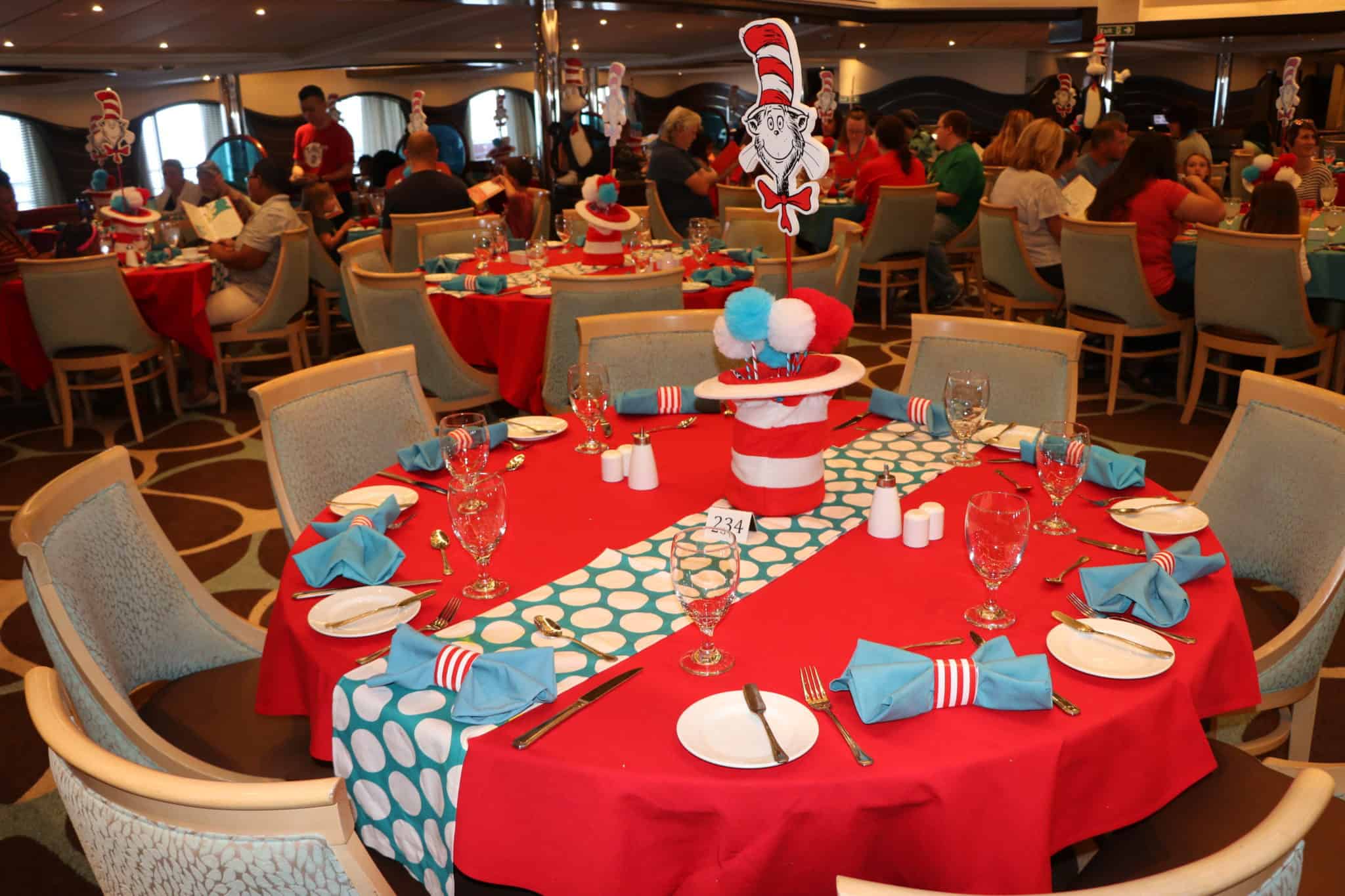 READ MORE: Green Eggs & Ham Breakfast Review
But then someone reminded me how much I love the Winnie the Pooh character meals at Walt Disney World, so I reluctantly agreed to attend. Short story long? I've hit this brunch as often as possible ever since.
The menu is the very definition of "whimsical," and the food is delicious, if sometimes oddly colored. (When they say Green Eggs & Ham, they mean green eggs.)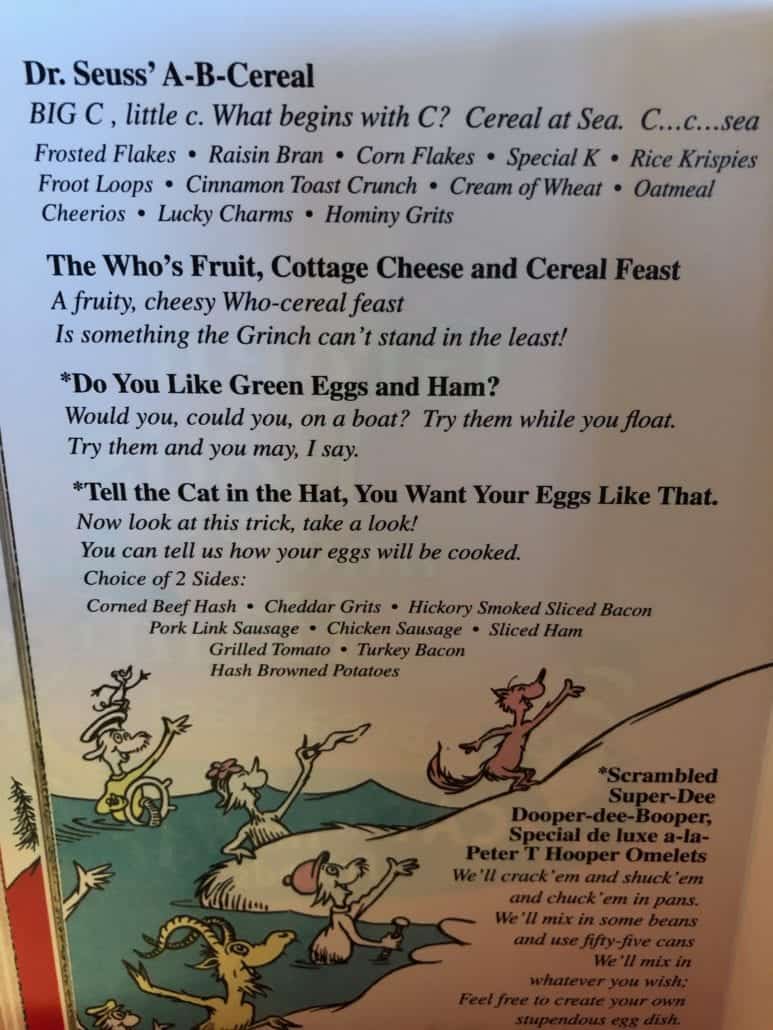 Word of warning: I have a rule when it comes to this particular meal. You are not allowed to simply point at the menu and say, "I'll have that." If you want the Scrambled Super-Dee Dooper-dee-Booper, Special de luxe a-la-Peter T. Hooper omelet, you're gonna have to ask for it. No exceptions.
Now that we've got some delicious food in our stomachs (and some memorable photos for social media sharing), let's head outside for a drink by the pool. If you're thinking it's too early, allow me to direct your attention to the sign next to the Blue Iguana Tequila bar.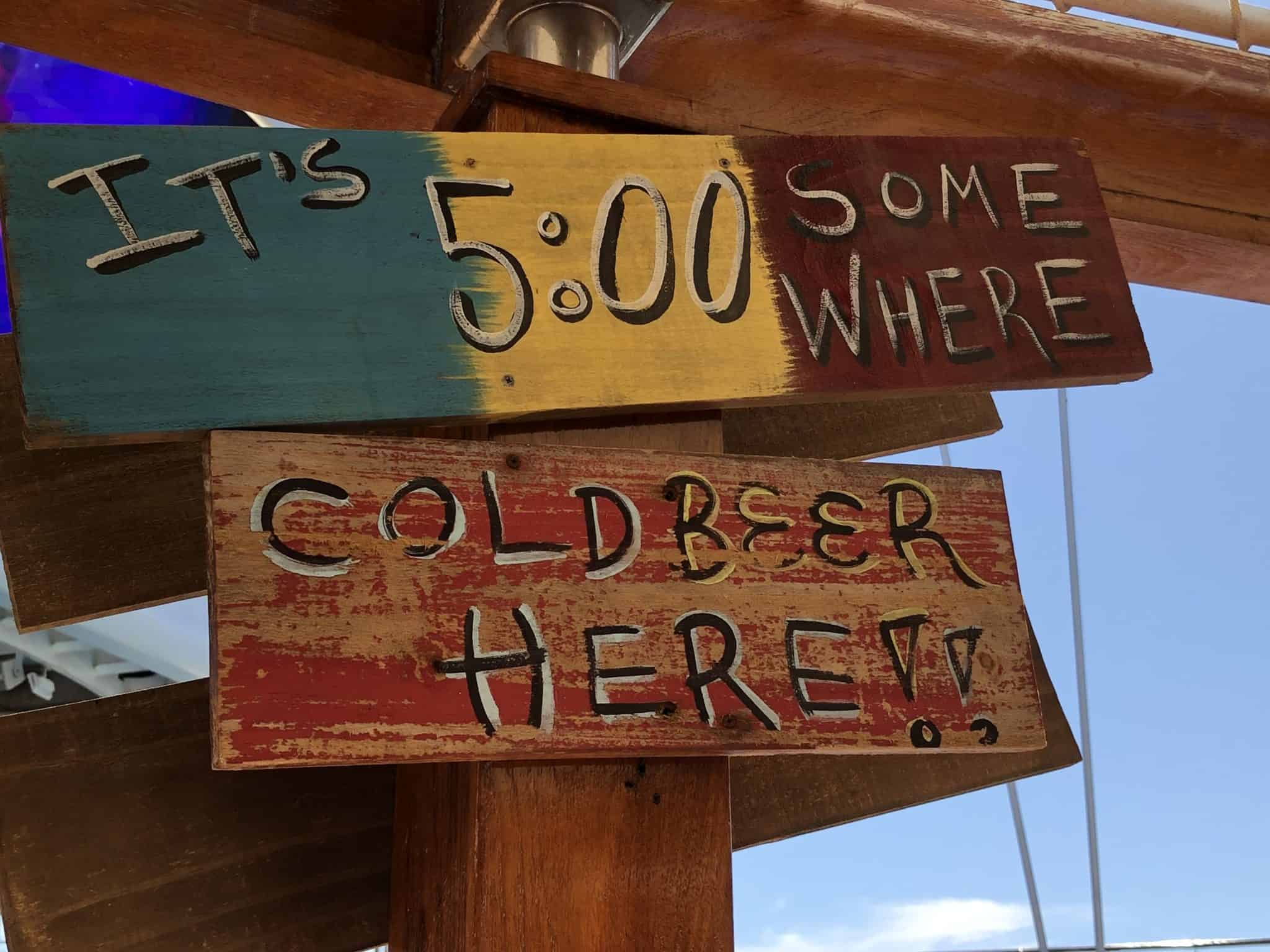 Growing up, my mom taught me you should never, ever argue with signage. Sure, she meant the ones that say "Proceed With Caution!" or "Do Not Enter!", but this one works for me. Plus, while we're here we can take part in one of my favorite events on any Carnival cruise, the Groove For St. Jude.
This amazing event not only gets everyone up and dancing, but it also raises money for St. Jude Children's Research Hospital.
Over the years, Carnival has helped to raise over $18 million for this amazing organization, and there's just something very cool about being able to do something so positive while floating in the middle of the ocean enjoying a Miami Vice.
Speaking of worthwhile events, we should swing into the theater for a few minutes, because it's time for the Military Appreciation Gathering.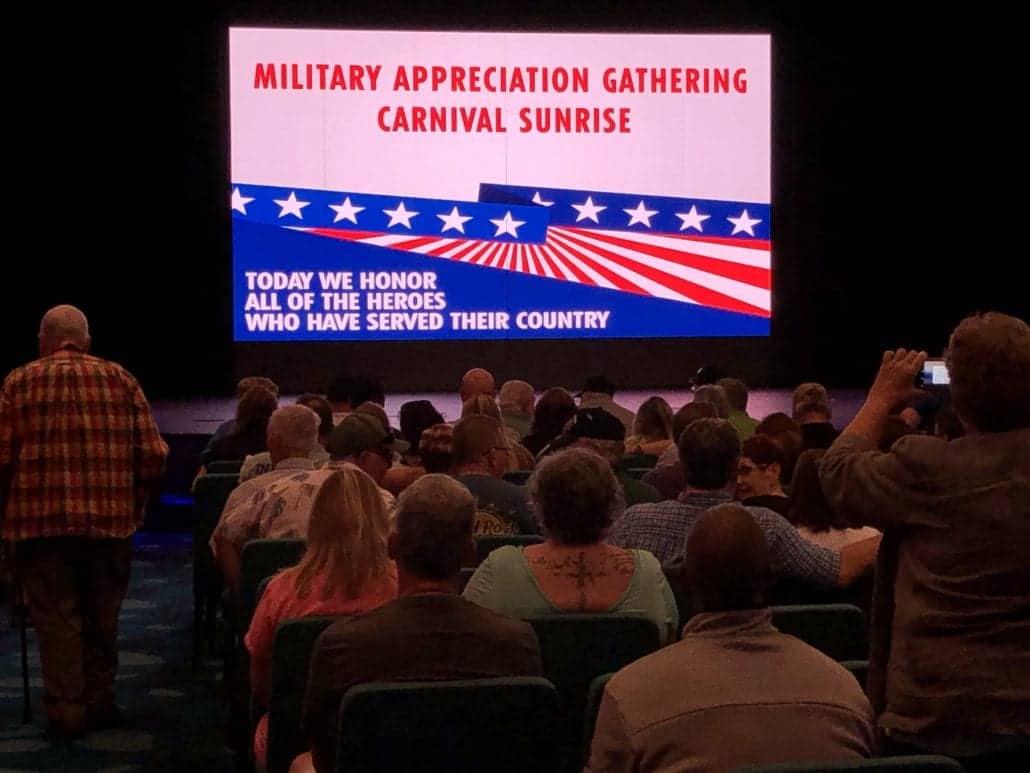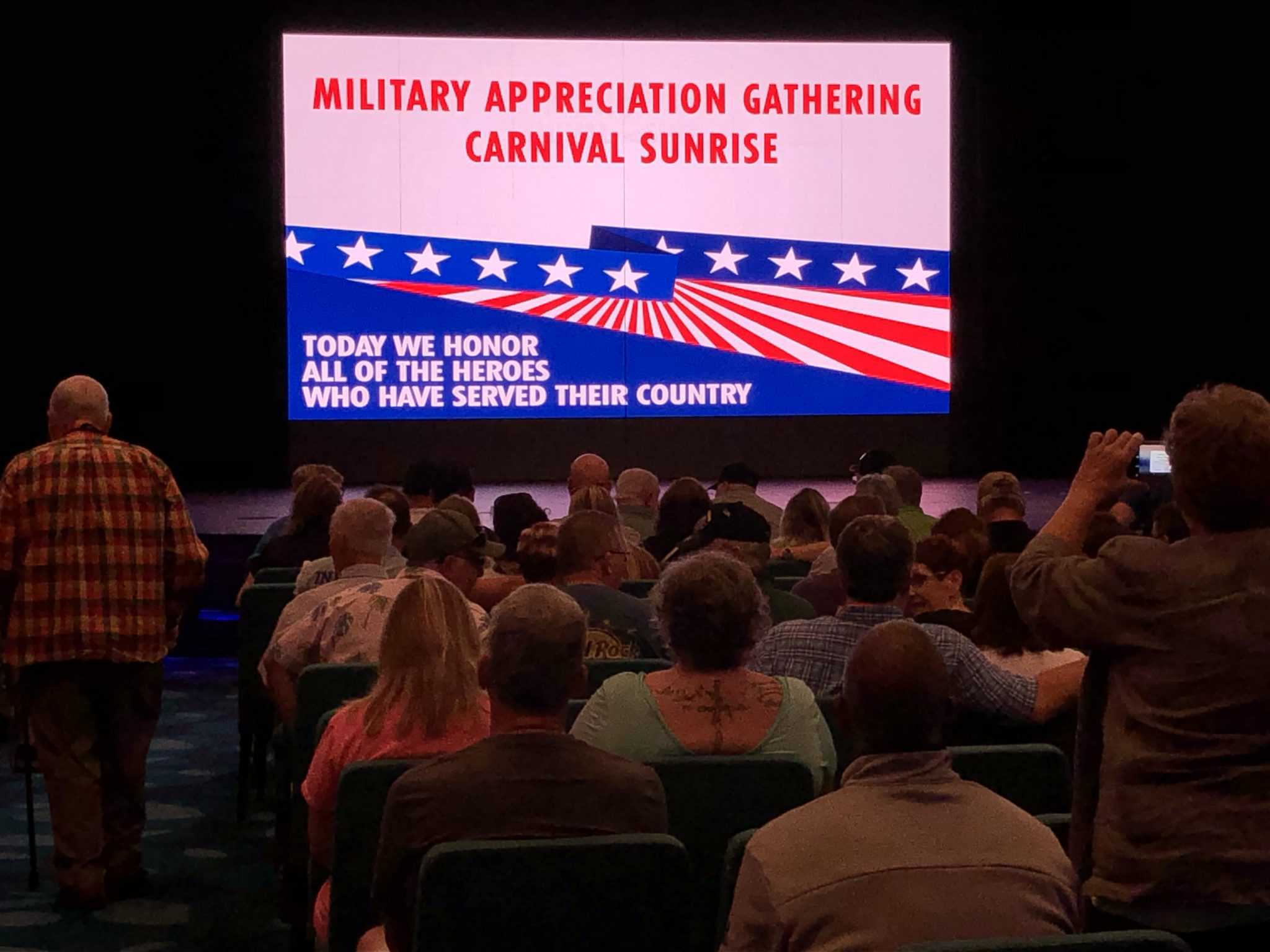 This is another of those held-on-every-cruise events that I had to be dragged to the first time. Having never served in the military, I worried that it would be disrespectful or inappropriate to "crash" this very special gathering at which those who have served their country are honored.
READ MORE: Why You Should Attend The Military Appreciation Gathering
I couldn't have been wronger. In fact, it's actually important that those of us who've never served show up for these events so that we can say thank you to those who did. Each branch of the military is individually honored, and vets are given an opportunity to share their stories. Tears are inevitably shed by those in attendance, including me. It's an amazing, wonderful, powerful experience, and I'd be a very bad host if I let you miss out on it.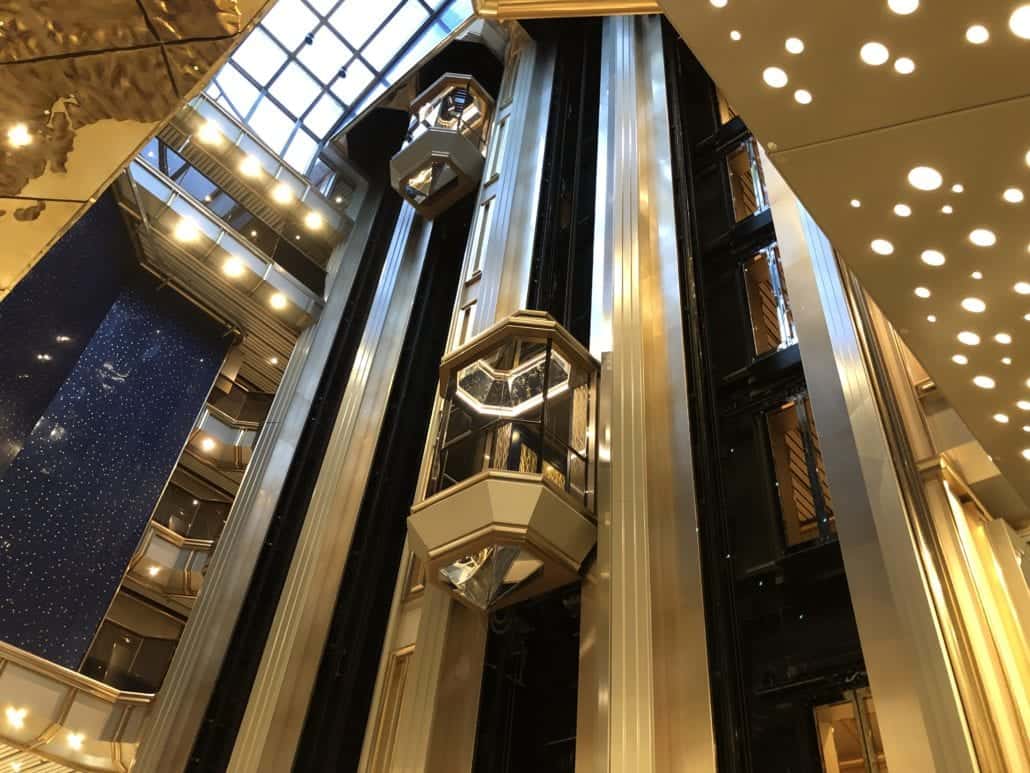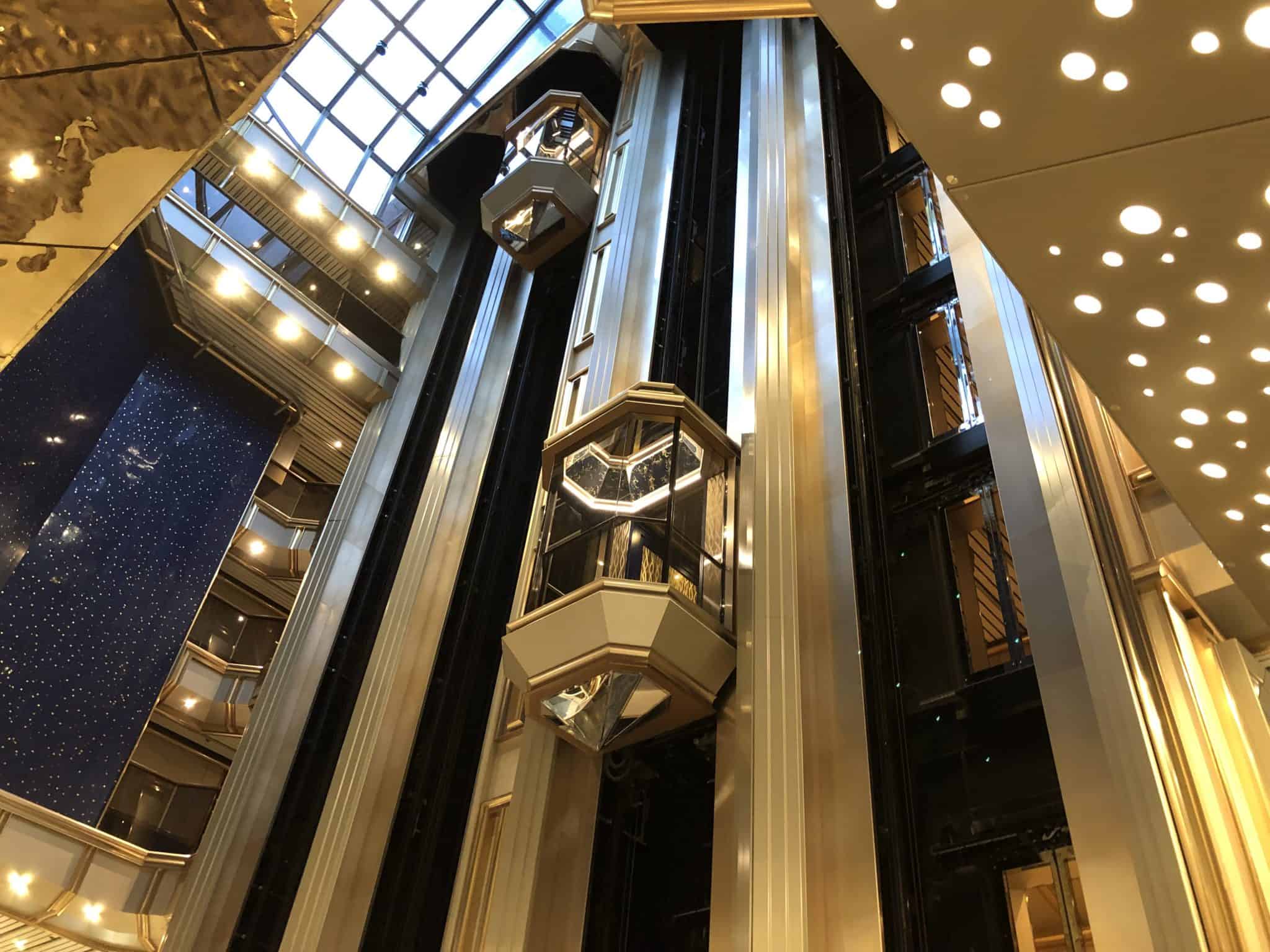 Isn't it amazing how quickly this last day is flying by? Go do your thing, I'm going to do mine. Of course, you're welcome to stick with me, but this is the point in the cruise where I just sort of wander around and take pictures, both literally and metaphorically, of everything. Explore the ship one last time, catch up with people I've met over the past couple days.
Oh, and nap. Even on this last day, when there's so little time left, I'll squeeze in a nap. But let's meet back up at the Alchemy Bar to kick off the evening, shall we?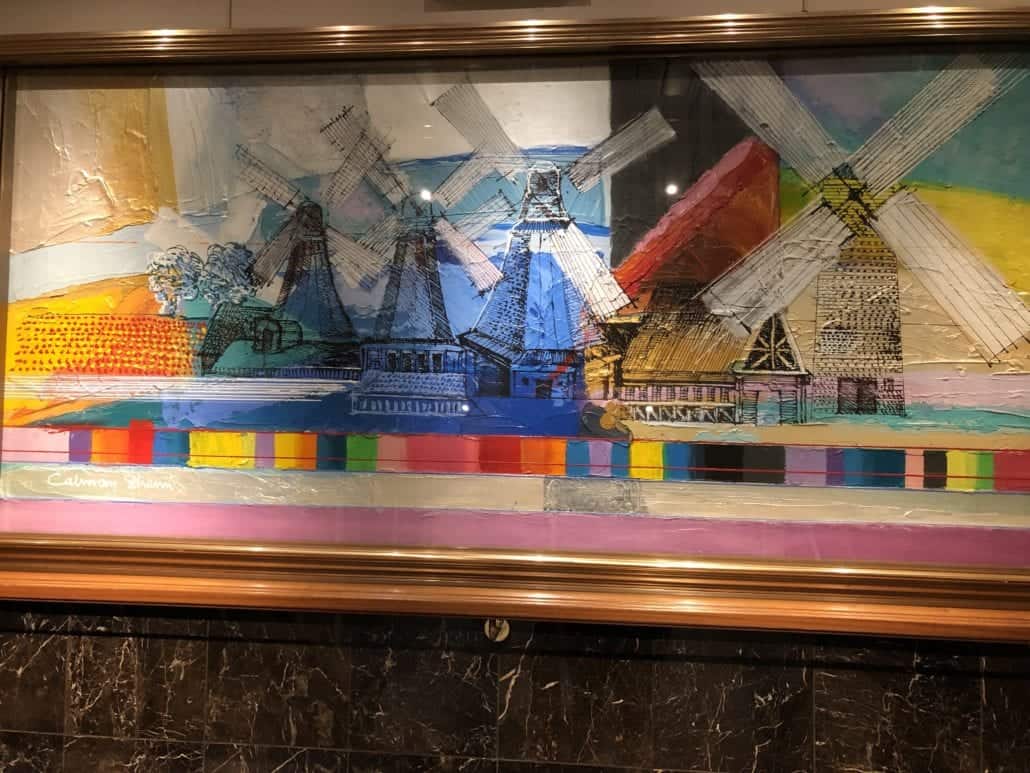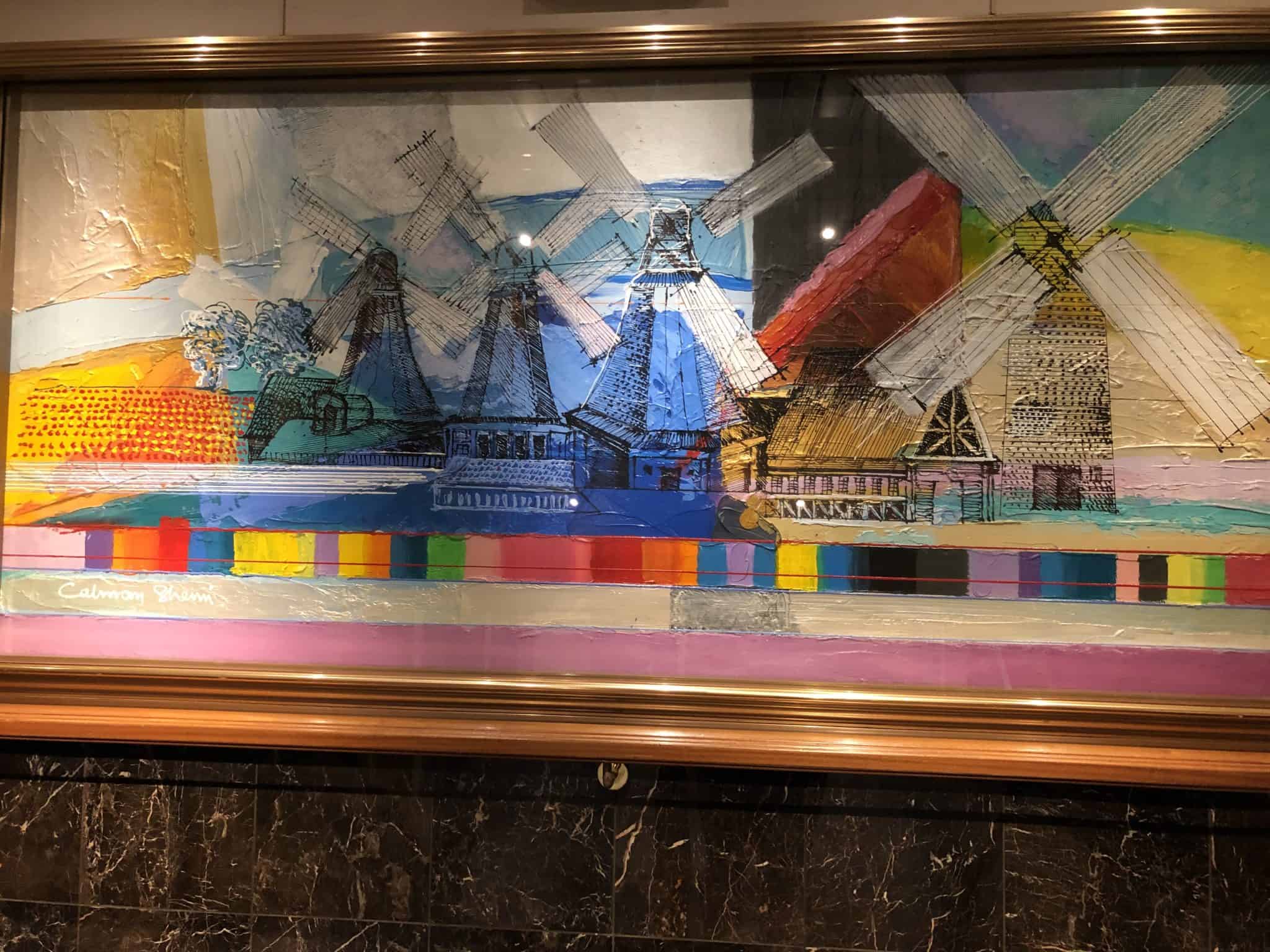 Something Wicked This Way Comes
It wouldn't be the final night on a Carnival ship if I didn't swing by the Alchemy Bar for one last cocktail (or three). For me, there's not a better pre-dinner spot in the Carnival fleet.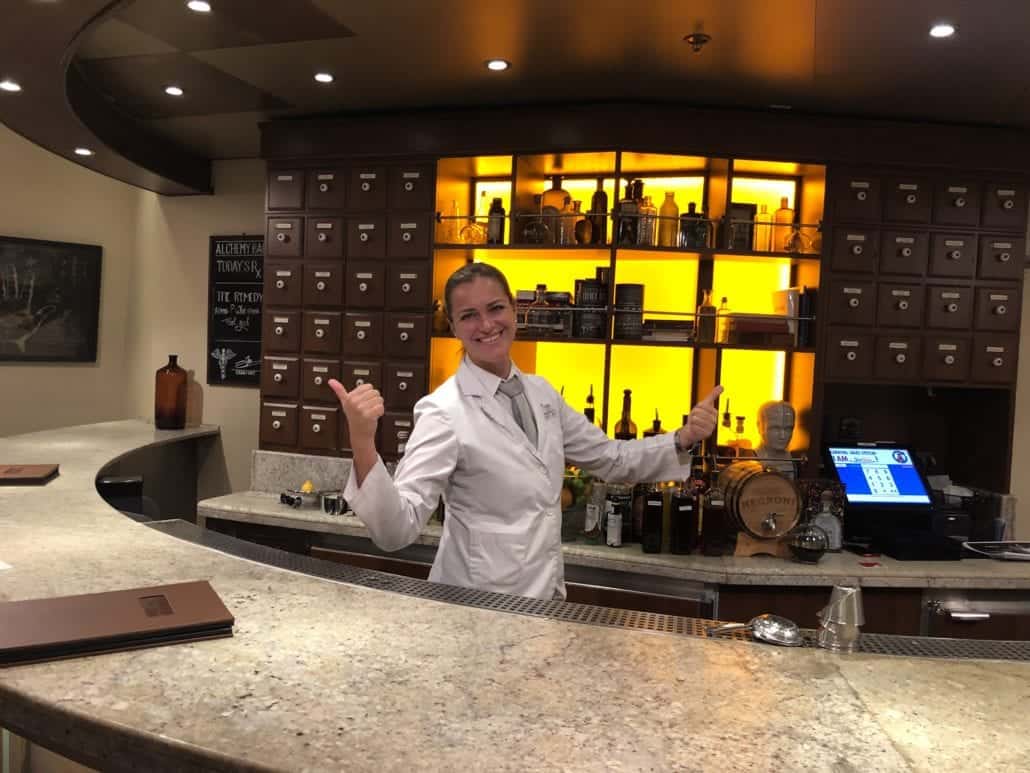 While I've never done it — there's never time — you can actually sign up for a course at the Alchemy Bar. The mixologists teach you a few tricks, and you even get to jump behind the bar and try your skills at whipping up some of the tasty cocktails. (Note to self: I really, really need to do this during my August cruise on the Carnival Spirit.)
We're having dinner in the main dining room tonight. I got us late seating for two reasons: First, I wanted to have time to digest our delicious brunch. But I also wanted to make sure we didn't miss this last sunset at sea.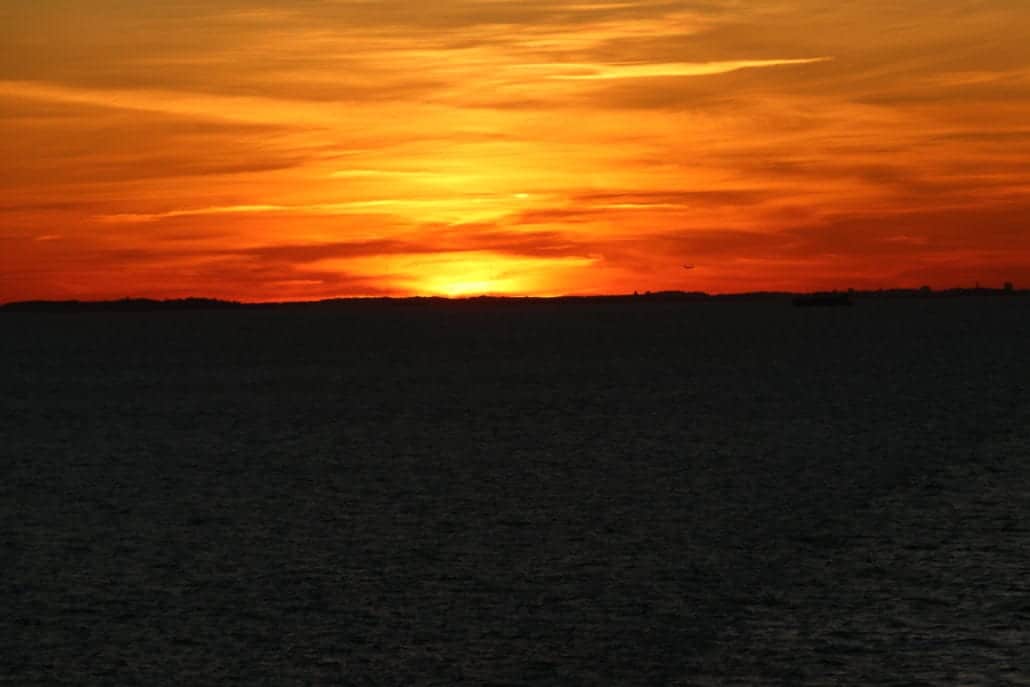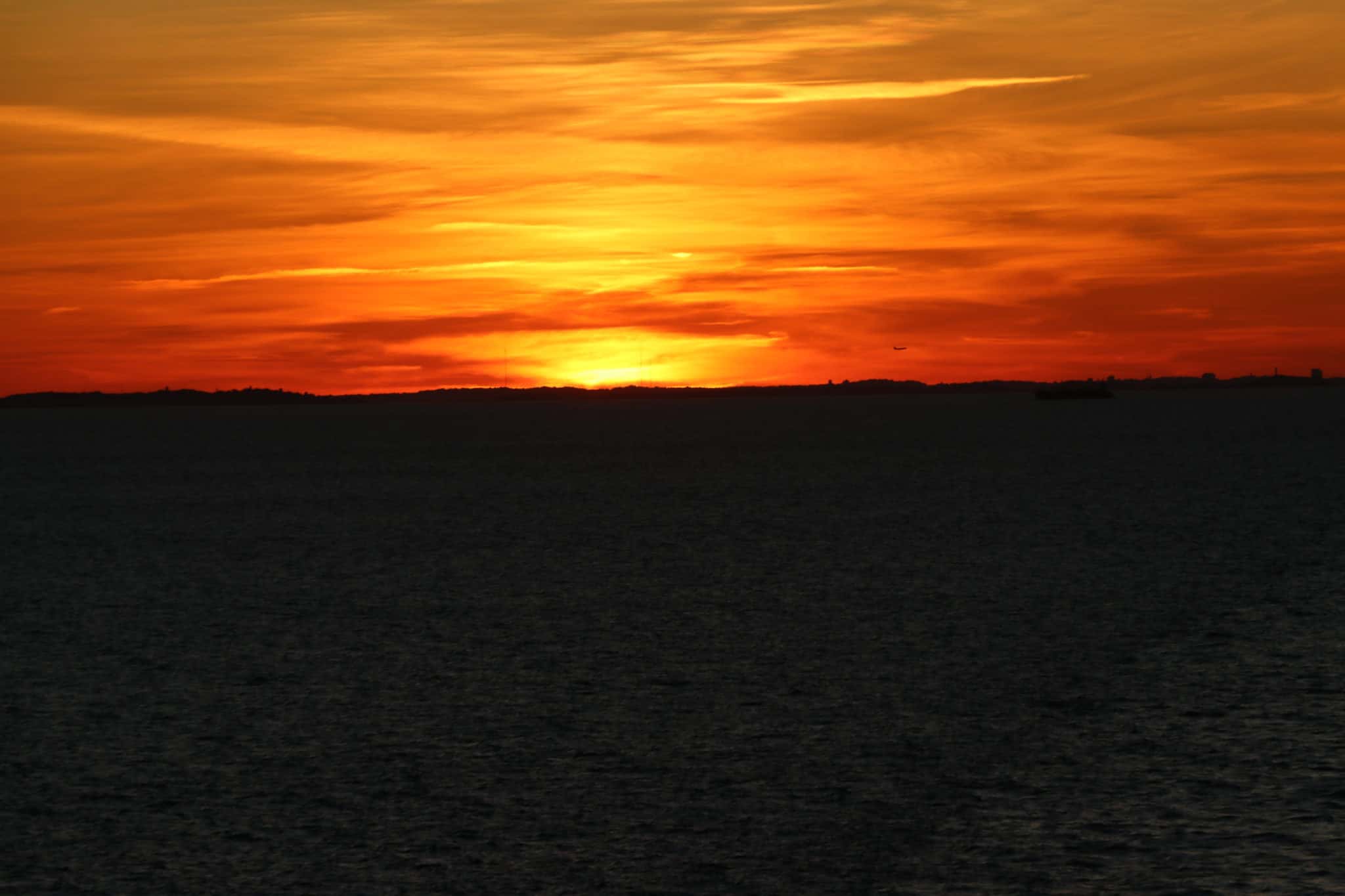 Over a recent dinner in this very main dining room, a friend and I were talking about the fact that cruise food in general, and Carnival Cruise Line food in particular, sometimes get a bad rap. I'm not talking about the food you get in the for-fee restaurants, which is always awesome, but I mean in the main dining rooms.
For example, I don't know about your dinner tonight, but this lasagna is friggin' amazing.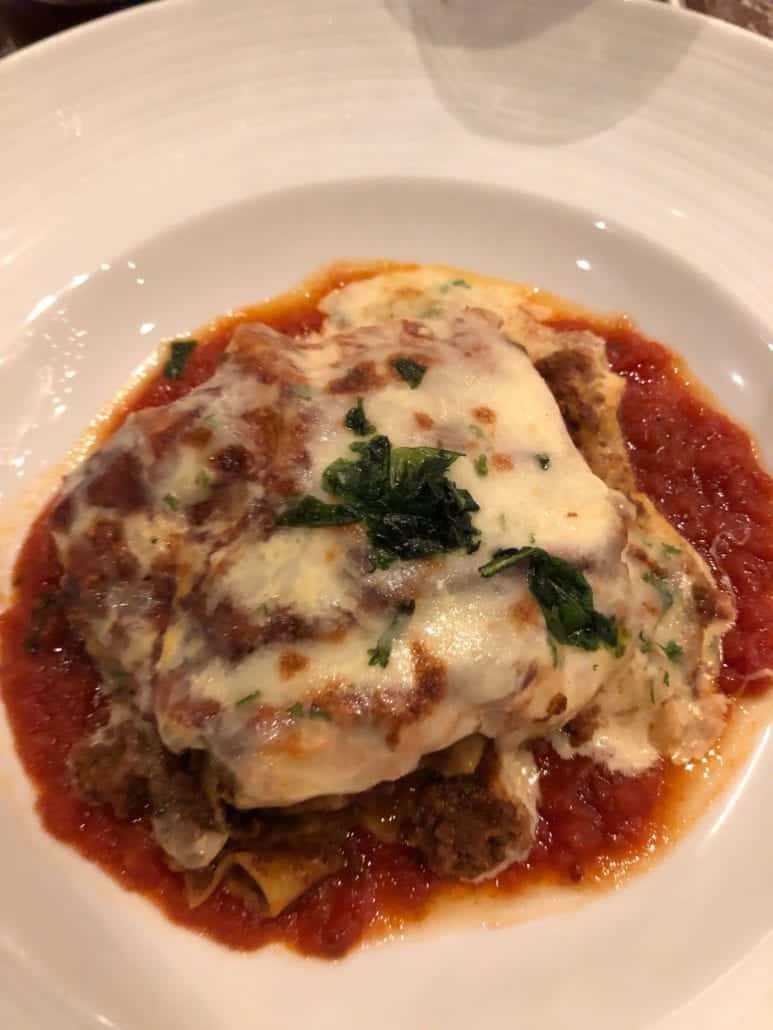 When it comes time for the wait staff to sing and dance, I admit, I'm one of the people who aren't quite sure how to feel about it. These folks work their tails off, and I wind up feeling bad that they have to take time out to put on a show. Heck, right after dinner, we're going to a theater and watch people whose job it is to do that perform.
Speaking of which, tonight's show in the main theater is relatively new to Carnival, and it's a blast. It's what you'd call a jukebox musical, meaning it's a bunch of songs that are strung together by the thinnest of "storylines" to create an overall experience. This one is called Soulbound, and it features some fantastic tunes, really talented singers, eye-popping special effects and even cool decorations throughout the theater.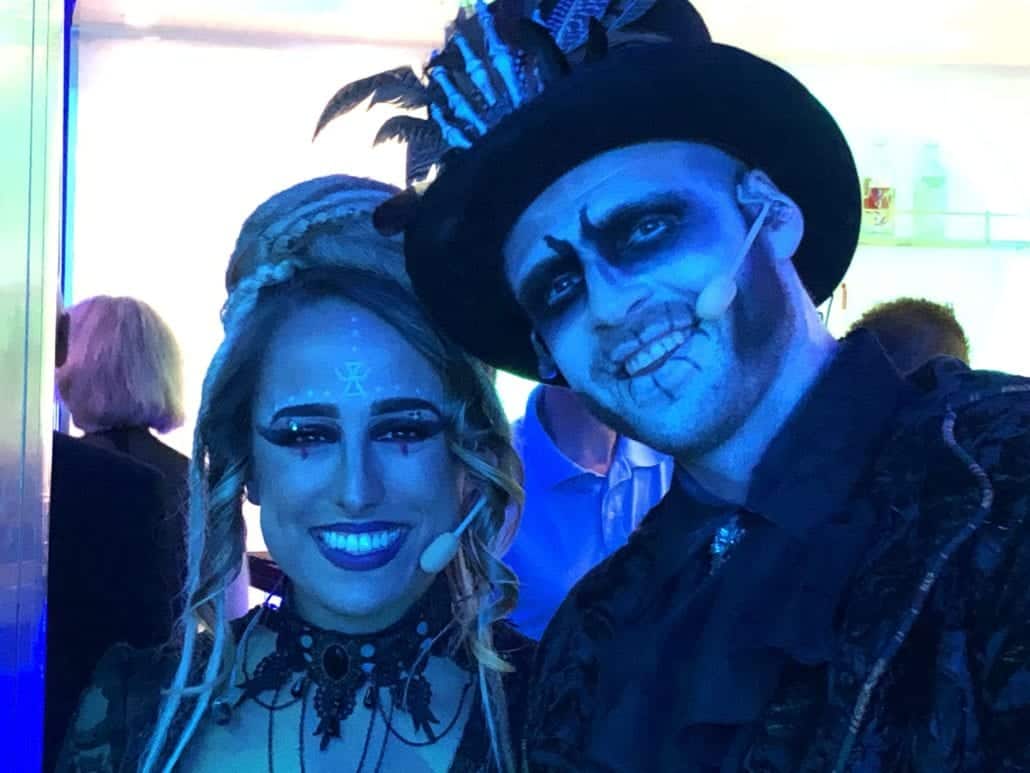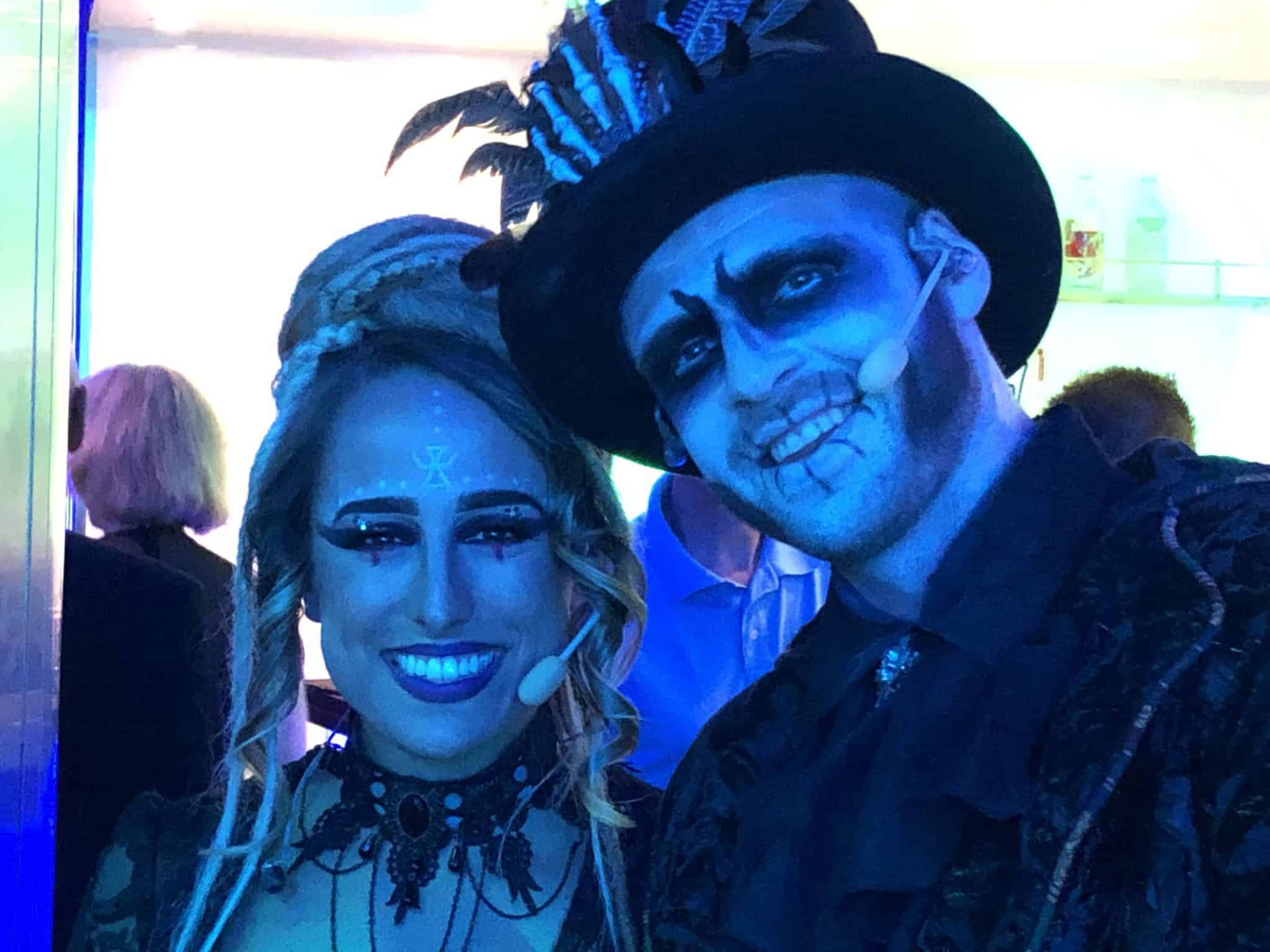 And now comes that awful part of the trip where we have to start thinking about saying farewell to one another. It's been an amazing three days here on the Carnival Sunrise, and I want to thank you all for hanging out with me on our virtual cruise.
As the violin trio plays us a few final tunes in the atrium and we take our time sipping that last cocktail, remember this little bit of good news: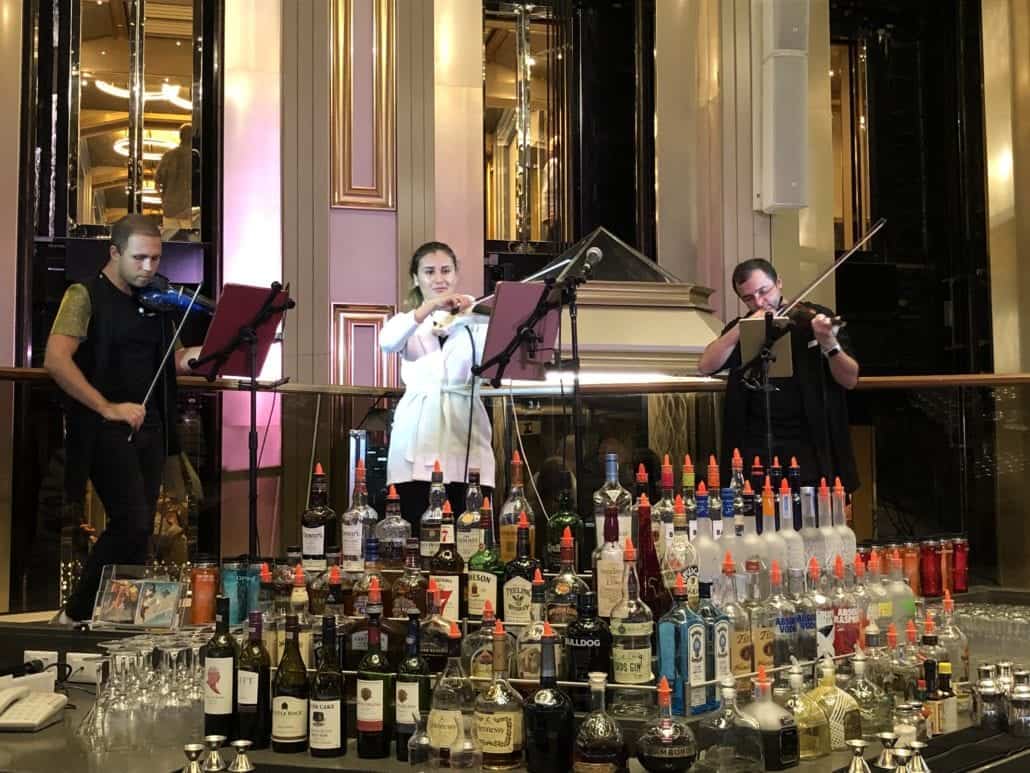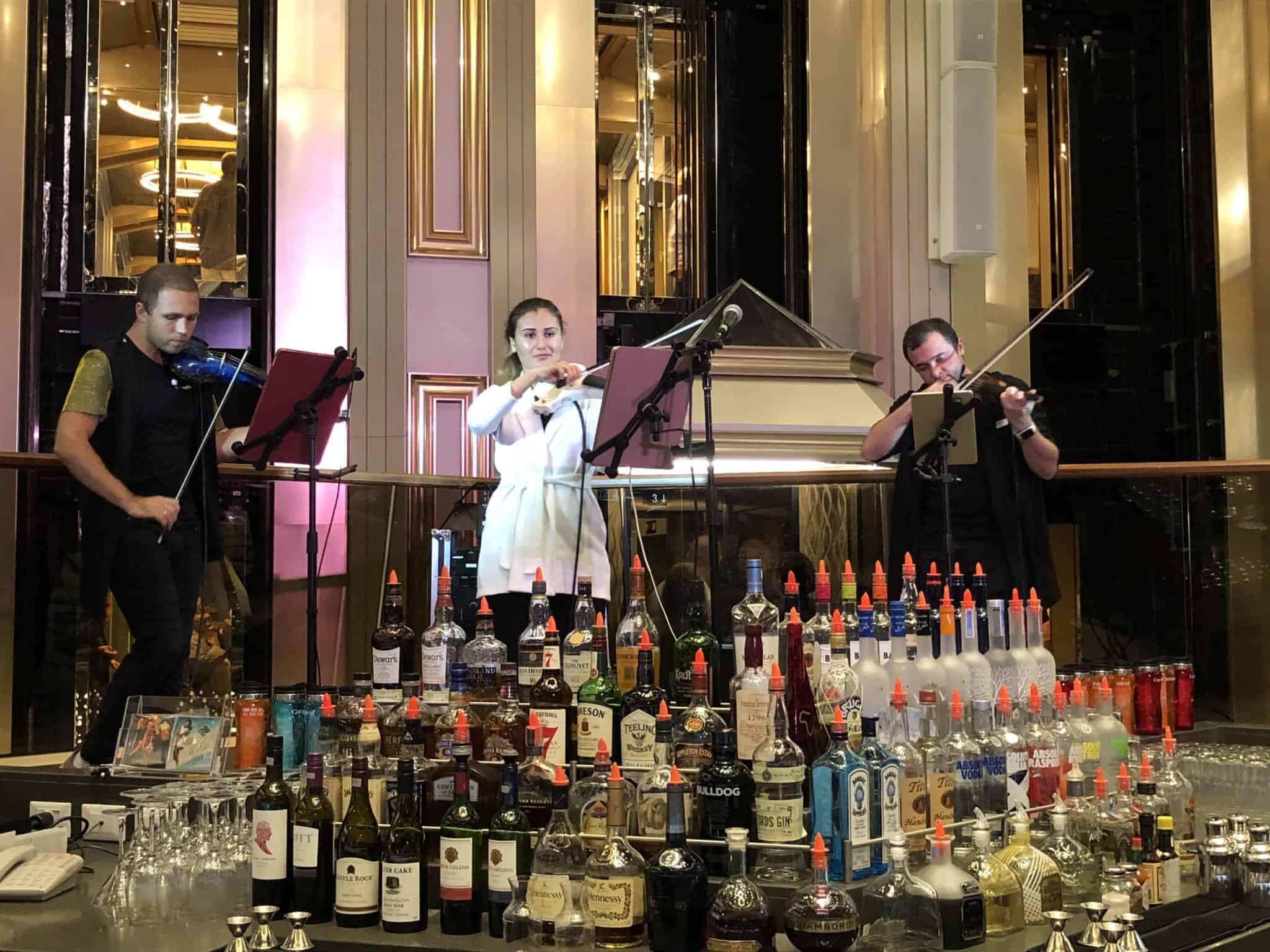 You don't have to pack or go through customs or head to an airport or deal with traffic, because just like that… you're already home.
Don't miss out on our previous posts: 
Tour Carnival Sunrise