We docked in Boston this morning around 7 am. The cruise director came on the PA at 7:15 and said we were cleared for debarkation and could access the gangway on deck 2. I'm very grateful for Emma letting us know, but at that hour? Seemed a little too early to broadcast across the ship.
Boston
The remnants of Tropical Storm Hermine won't leave us alone. The weather in Boston today was windy and rainy. The cruise line had a shuttle that took us from the cruise terminal to Quincy Marketplace for $16. It's a couple miles from where we were docked. My initial plan was to walk to Quincy and then pick up the Freedom Trail from there, but the rain changed my plans. Instead, I went down to the harbor, walked through the marketplace, and worked from Dunkin' Donuts for a couple hours. It wasn't very eventful with the weather the way it was.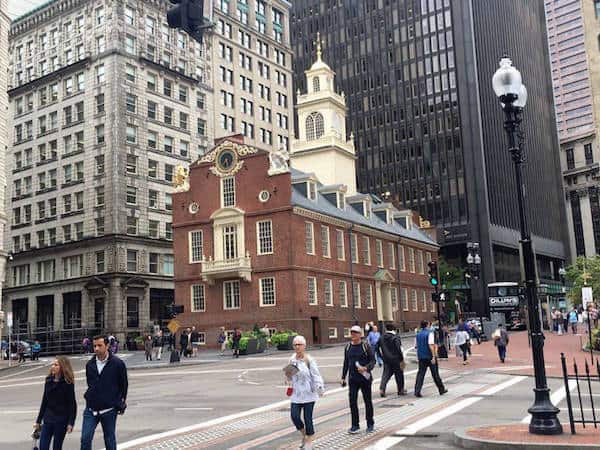 Country Music Trivia, Maybe
At 1:30, they were holding country music trivia in the Ocean Plaza. I dominated that game when I was on Carnival Vista so I wanted to test my knowledge and try my hand at it again. I made it back on the ship, ran up to grabbed a quick burrito at BlueIguana Cantina and headed down to deck 5, only to find that they couldn't find the iPad that the country music trivia was on, so they had to do general music trivia – fail! I got like 6 out of 15 right. In hindsight, I'm glad I came back to the ship because the weather was quite nasty and the later you waited to get back on the ship, the longer the line got.
Music, Music, Music
One thing I can say about Carnival Sunshine is there's no shortage of music. Albeit, sometimes it was Hanson playing in the Sunshine Atrium, but the rest of the music wasn't that bad. Live bands were set up around the ship, an acoustic guitar player in the RedFrog Pub, and the production show with the obligatory afterparty in the atrium. Lots of music. I bounced around venues until dinner time.
Best Main Dining Room Yet
If I had to judge the cruise on my first night in the main dining room, it wouldn't have scored high marks. The service was lagging. But after tonight, I'm going to say that they had an off-night because they were firing on all cylinders this evening. Drinks were waiting at the table, food was delivered rapid-fire, and it was all about the experience.
Tonight I had a clam appetizer (which was fabulous!), shrimp cocktail, beef wellington, and two desserts – pumpkin pie and bitter & blanc. At this point you're allowed to call me fat.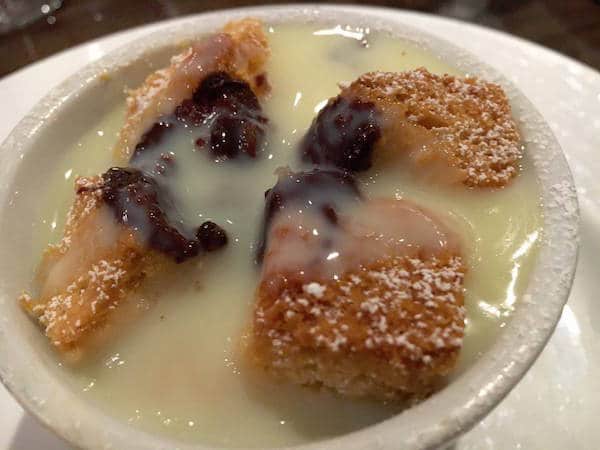 Variety Show
After dinner I went to catch the variety show. It was okay, Christopher Alan Graves performed. Not my cup of tea. He did a lot of singing on a bar stool. However, the adult scavenger hunt Carnival Quest, held after that was pretty funny. It's funny what people will do after a few drinks to win a gold plated ship on a stick.
I don't know if it's because I'm getting older or my taste is changing, but cruise ship entertainment isn't a highlight of my cruise anymore. I'll step foot in a show theater maybe twice during a sailing.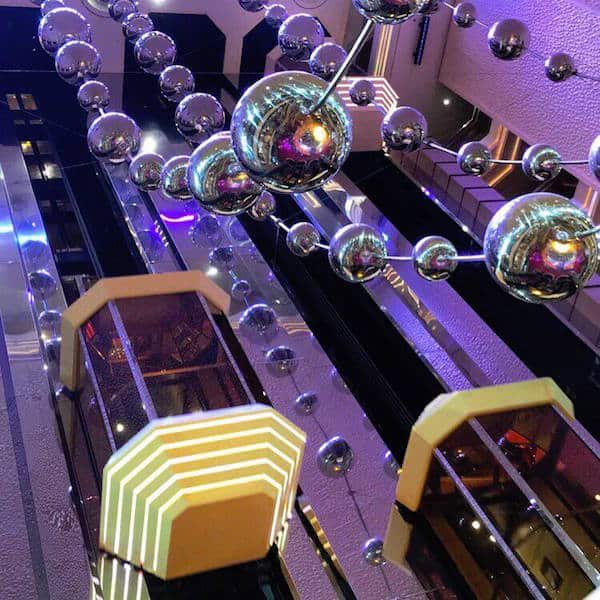 For me, it's the different areas around the vessel. That's what makes Carnival Sunshine so awesome to me. It's where you can walk through the ship during the day time and it's a normal ship, but at night these spaces really come to life and are hopping with people.
Looking Ahead
Tomorrow we are docked in Saint John, New Brunswick (Canada). I love this town because it's very walkable and they have amazing food in their marketplace. It has a New England flair to it… more on that tomorrow. We dock at night, thank God there won't be a 7 am announcement. I'm going to dine in JiJi's Asian Kitchen tomorrow, you can click here to sample the menu.
Question: How much does the Chef's Table experience cost? 
It costs $75 and includes 11 courses, unlimited wine, a kitchen tour, a hands-on warm chocolate melting cake demonstration, and is hosted by the executive chef.
Goodnight.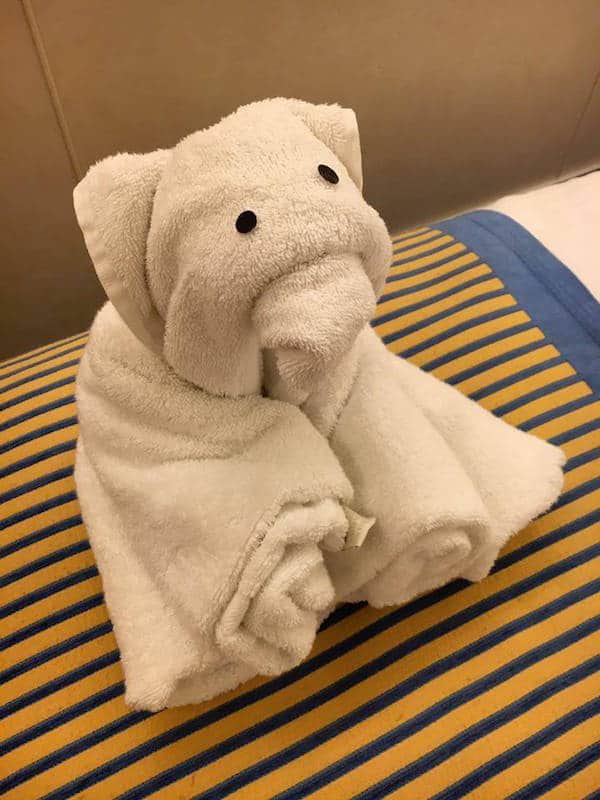 See my other posts during this Carnival Sunshine cruise!