Today Carnival Sunshine docked in Saint John, New Brunswick, Canada. Since we had to travel all the way from Boston, our arrival time into port was pushed back an hour or two. With all the north and southbound sailings, I'd hate to see the fuel bill for this sailing.
The weather in Canada has been a very nice change from the blistering heat of Florida. They are still having temps in the 90s down in Jacksonville. Up here in Canada, it's hasn't cracked the 70s. I could live up here if it didn't get so cold in the winter!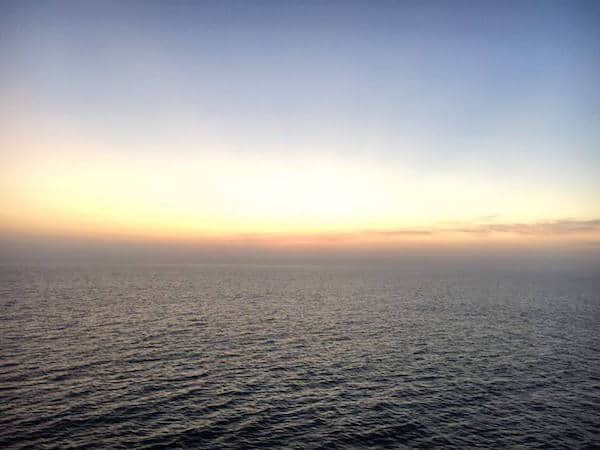 Breakfast in the Main Dining Room
Breakfast was served in the same dining room that the seaday brunch was served in, the Sunrise dining room. I always like to try breakfast in the dining room to see how the service stacks up. I have to say, pretty solid. I went with coffee, a bagel with salmon, hash browns, and corn beef hash. Again, the dining room didn't disappoint and the service was great. I had coffee within a few seconds of sitting down.
Exploring Saint John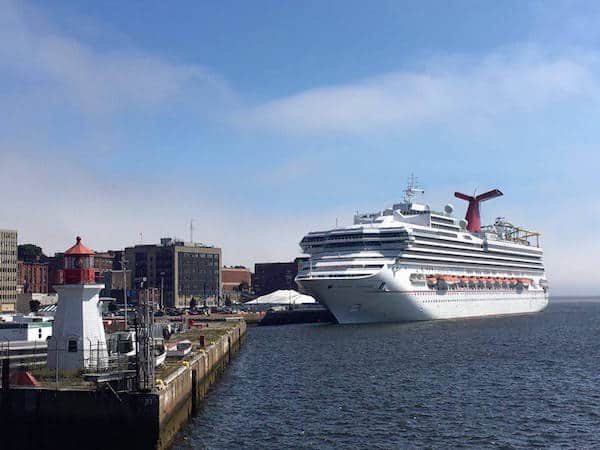 I didn't choose to do an excursion in port because I was scheduled to meet one of the cruise managers at the pier. The town is very easy to navigate. If you turn left out of the cruise terminal you head towards the markets and restaurants. Turn right and you'll walk away from town. I wound up walking three miles around town before meeting up with my friend across from the cruise pier.
Cruise Rookie
I made the biggest rookie mistake – not finding out if we were on local time or ship time. Sailing from Boston to Canada, there's an hour time change. Canada is in the Atlantic Time Zone (an hour ahead of Eastern). Turns out we stayed on ship time and didn't adjust to local. Not my proudest rookie moment.
Sail Away from the Front
I watched sail away from the secret area that no one on my sailing has found yet, deck six and seven forward. Every sail away, I have been the only person out there and I love it. Having full run of both decks is awesome.
JiJi's Asian Kitchen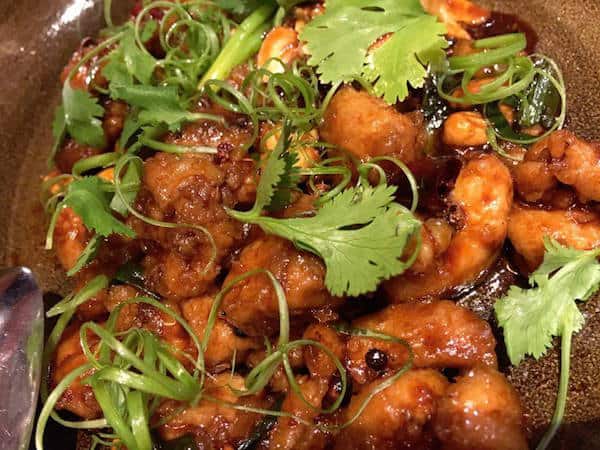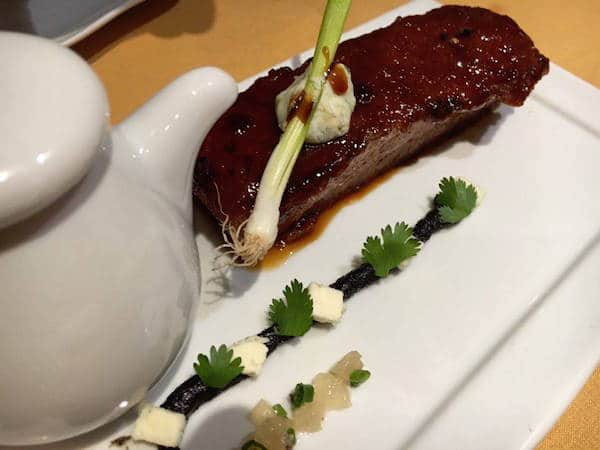 If there is one place I love to eat on Carnival Sunshine, it's JiJi's. The food is amazing and a great deal, coming in at $15 per person. I went with the pork belly, peppered beef, kung pao chicken, noodles, rice, and crème brulee. If you can't tell by now, I like to eat. I'll have a full review coming soon.
Fun Hub App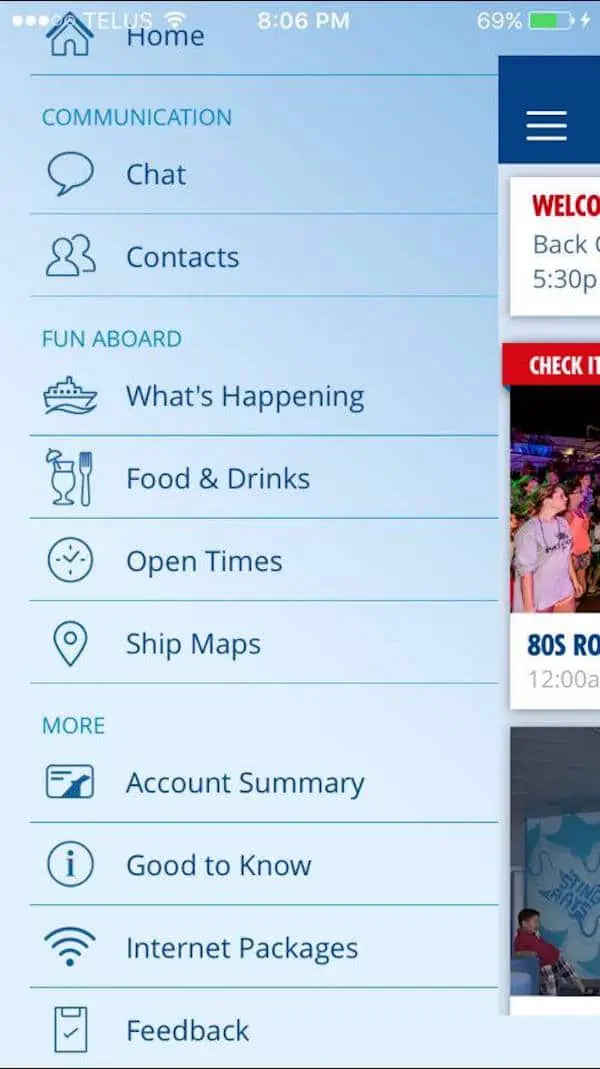 The Fun Hub App is super cool. It puts the whole cruise at your fingertips. You can look at the schedule, check your folio, heck, even buy a drink package from the app if you want. (it's cheaper to buy before the cruise). You can find more about Carnival's drink package pricing here.
Lights Out Early
There was no way I was going to be able to stay up for the show after eating all that food, so I came straight to my room to finish this post and working on some editing. Tomorrow we are in Halifax, Nova Scotia. I really like Halifax because you can walk for what seems like miles on their boardwalk. They have a lot of great shops, restaurants, and places to relax along the water.
Goodnight.
See my other posts during this Carnival Sunshine cruise!