Today we docked in Halifax, Nova Scotia. I've been to Halifax a couple of times so I knew the lay of the land and what I wanted to do when I got there.
Leaving the Ship
Disembarkation started at 9 am, but I didn't get off the ship until noon because I wanted the crowds to leave first and wanted to finish some work. The only time I can get blazing fast internet speeds is when the people are off the ship. So I worked in the Ocean Plaza for a couple of hours, and then made my way into Halifax.
Halifax is a very interesting port because you're docked in the heart of town and are able to walk down the pier for what seems like miles (it's realistically maybe a miles and a half).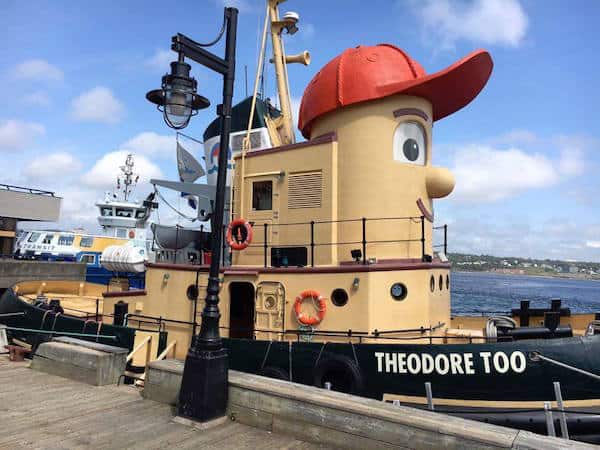 Grabbing Food
After walking to the end of the pier (it ends at a Navy yard), I went and got a lobster roll and some bacon wrapped scallops at a place called Murphy's. This place was a total tourist trap and the lobster roll was nothing like we've been eating all during the cruise, but I rolled with it. The Canadian dollar is still down because I took out $100 Canadian from the ATM and it only charged me $80 USD. Made me feel like I didn't get totally ripped off for paying $20 for a lobster roll.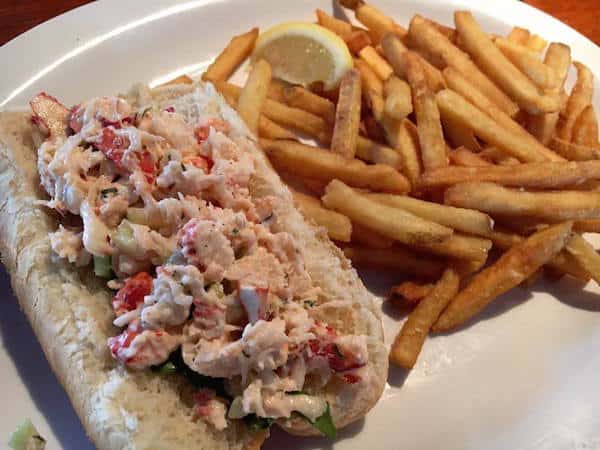 The plan was to go to the maritime museum in Halifax but the line was around the building to get in, so I took a pass. I wasn't going to stand in the blazing sun in a line that wrapped almost a city block.
Sail Away
This might have been one of the best sail-aways yet. It was a little later so the temperature was a little cool; we also passed a lot of historic sites on the way out (none of which I remember). I watched sail away from the adults-only serenity area and filmed it live. You can find that Facebook Live video here.
Comedy Show
The comedy show was pretty funny. The comedian did a good job of reading the crowd and turning his life stories into a great standup routine.
Studio VIP
I briefly walked into the Playlist Production show, Studio VIP. The show was okay but not really my kind of music. I'm more of a rock and country music kind of person. A lot of people were cheering on singing along, though, so I'd say it was a hit.
Tomorrow night is Epic Rock (my favorite), a throwback to music like Journey, Bon Jovi, Meatloaf, and others. That is what I'm really looking forward to.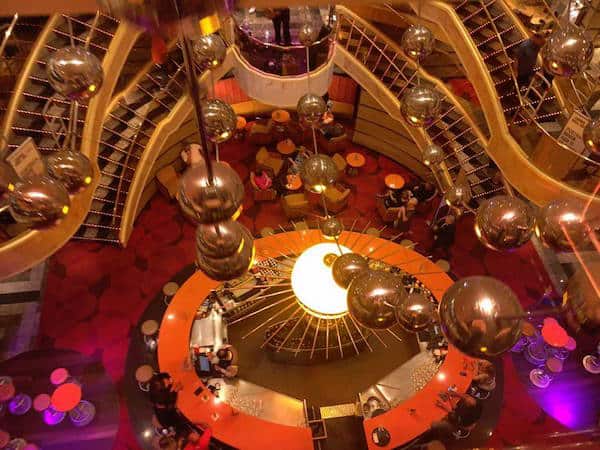 Main Dining Room
This cruise was a bit different for me because I normally love the main dining room so much that I never want to stray from there. The servers really make the difference for me. On this seven-night cruise I did the steakhouse once, the Chef's Table once, and JiJi's Asian Kitchen – leaving me four nights in the MDR.
Dinner in the main dining room didn't disappoint. We had shrimp cocktail, filet minion with short rib, and a banana split for dessert. I have never asked for a banana split before but I know it's on the kids menu. I guess you could say I'm 36 going on 6.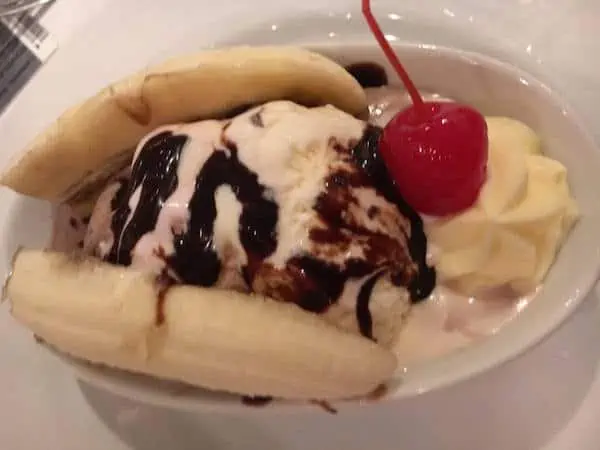 Looking Ahead
Even though tomorrow is a Fun Day at Sea, we have a lot to look forward to: the seaday brunch, military appreciation event, the return guest party, and a ton of writing and editing to do.
Question: Where are the smoking areas on Carnival Sunshine?
Outside you can smoke on deck 3 portside and deck 10, starboard side. Inside you can smoke at the Casino Bar and at designated slot machines and tables. If you can't handle the smoke, you may want to use deck 4 or deck 6 to bypass the Casino because it's pretty smoky.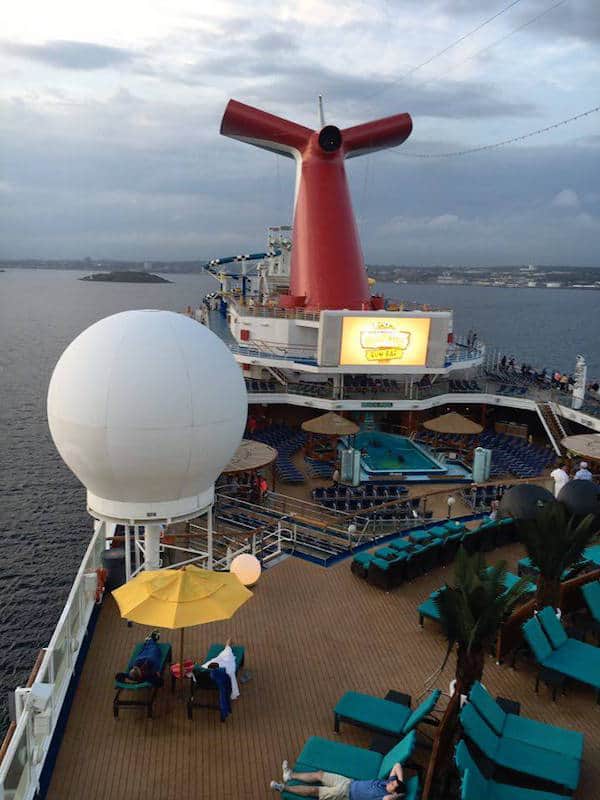 See my other posts during this Carnival Sunshine cruise!