Today we are headed back to New York City, and in less than 24 hours, the cruise will be over. I always enjoy ending the cruise on a sea day because it gives me time to slowly re-enter reality (because embarkation comes so early!)
Final Brunch
I decided to try the sea day brunch one last time today and change things up. Instead of going with the standard pork chop or steak, I went with the flamin' tomato soup as a starter and the bow tie pasta dish for the main course. I wasn't sure if sea day brunch was held every sea day or just one of them, but it turns out it was held on both sea days during this seven-night sailing.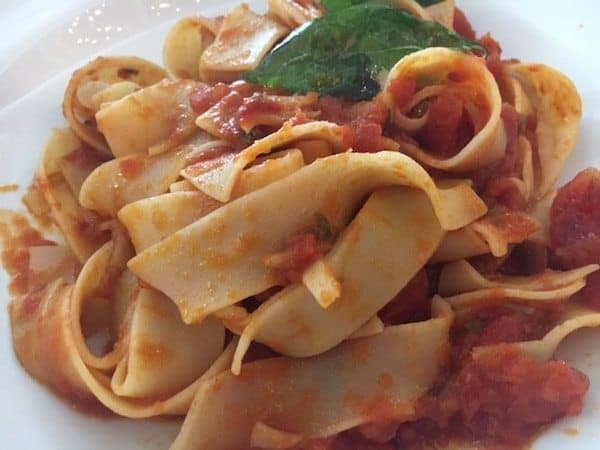 I was super bummed because Carnival always holds their military tribute on the last sea day, paying homage to past and present folks who served in the armed services. I went to it last sailing and was blown away by how many veterans were on the cruise. Today it overlapped with brunch and I forgot all about it until it was too late.
Serenity Area
I cannot say enough good things about the Serenity area on Carnival Sunshine. Not only are the three decks of space, the pool, and hot tub up on deck 14 super cool – but the clam shells – I love the clam shells. The weather was just perfect to sit up there and work. It was a bit windy at times but the aft-facing shell made up for it. Plus, I had a perfect seat to watch what they were playing on the big screen.
Packing on the Pounds
So I didn't eat lunch today because brunch didn't end until about noon – but I did get a milkshake afterwards at Shake Spot (which is also a coffee bar).
Curiosity has the best of me because although I haven't taken the elevators at all this week, I did manage to eat my weight in bread. Past cruises I always avoid the bread but I guess I was extra hungry this sailing because it was always so good. Plus it was fresh baked, so it had to be eaten, obviously.
We'll have to see how it pans out.
Welcome Back Reception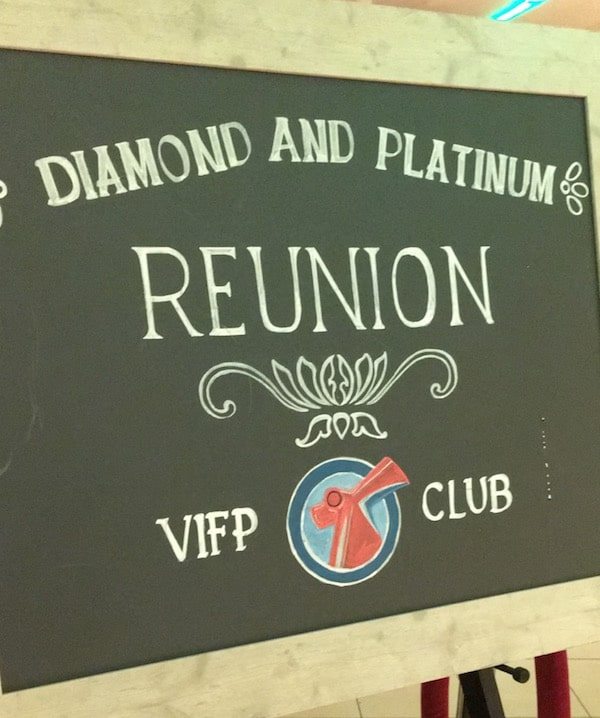 If you're a Platinum or Diamond member with Carnival, you're always invited to the Welcome Back party that they hold (typically on the last day). Turns out there were so many past guests on this sailing they had to hold two different parties to accommodate everyone.
The hour-long reception was hosted by Emma the Cruise Director, and had an open bar, live music, and the senior officers of Carnival Sunshine. My drink of choice was the Fun Ship Special, and I munched on a couple of beef sliders (so good!)
Epic Rock!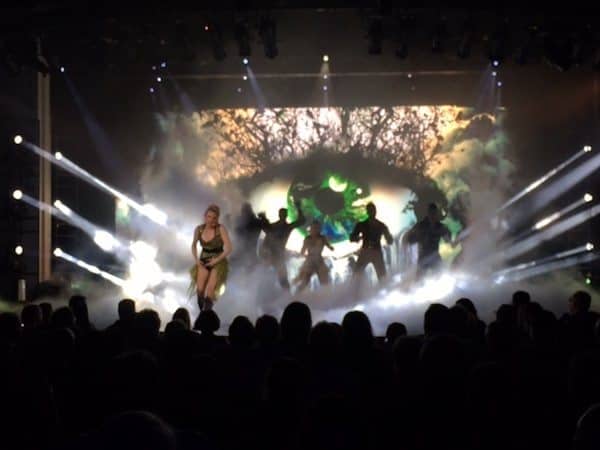 One of the Playlist Production shows on the ship is called Epic Rock. This is a rock show with fire, lasers, smoke, and acrobatics. It's actually pretty cool.
I've seen the show a few times but noticed that this cast wasn't up to par like the other ones. One of them messed up a line to Bohemian Rhapsody and another was a bit off-key. Minor details but noticeable. The lyric mishap had a lot of people in the audience snickering. High marks for production effects, though.
Last Supper
Going to the last meal is so bitter sweet. Bitter because I hate goodbyes, especially to our service team – they rocked it. Our headwaiter, Adi, was awesome and I would even say he made the cruise. He was very sarcastic, quick witted, and knew how to play off the table.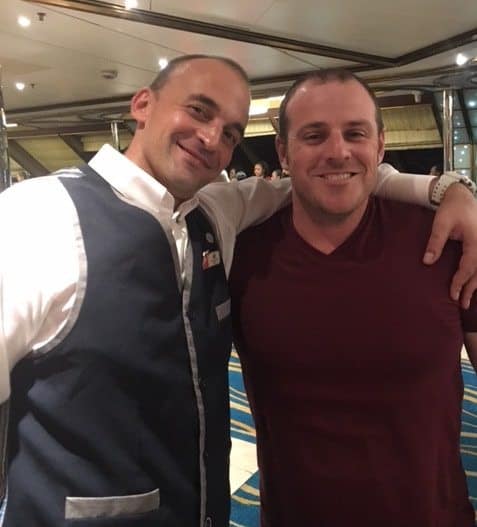 I wound up missing one of the formal nights because I went to the steakhouse, so I missed the escargot dish. Adi (server) asked the chef to prepare a couple dishes for me since I missed it. I was stunned when he brought out two servings of escargot when it wasn't even on the menu. Super cool of them to do.
I bypassed the casino and headed straight to my room tonight to pack; it saddens me to see all the luggage lining the hallways on the last night of the cruise.
I'm doing self-assist debarkation tomorrow and have to meet in the Sunrise Dining Room at 7:15 am. We will see how smoothly it goes.
Goodnight.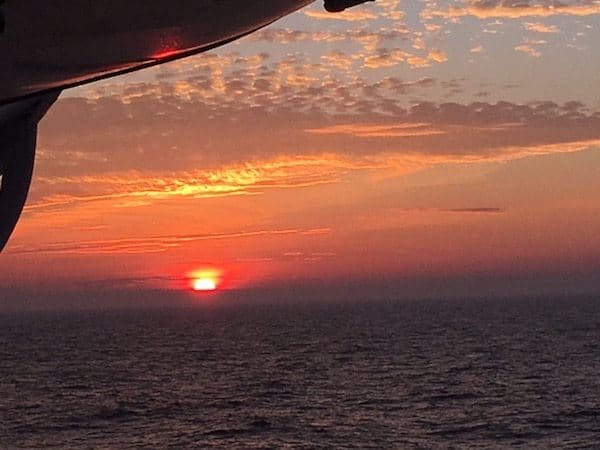 See my other posts during this Carnival Sunshine cruise!