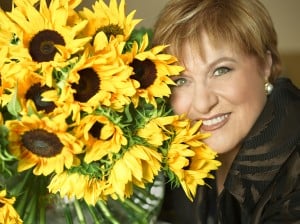 Philanthropist Lin Arison, wife of the late Ted Arison, founder of Carnival Cruise Lines, will serve as godmother of Carnival Sunshine, the former Carnival Destiny, which was renamed following a massive $155 million makeover earlier this year.
Arison will officially name Carnival Sunshine during an invitation-only ceremony held on board the completely transformed 102,853-ton ship at its new U.S. homeport of New Orleans, Nov. 17. During the event, Carnival will donate $25,000 each to the Miami-based National YoungArts Foundation and New World Symphony.
Lin's association with Carnival Cruise Lines dates back to the company's inception in 1972 when she named Mardi Gras, the line's first ship. She also served as godmother to Carnival Destiny — at that time the world's largest cruise ship — when it entered service in 1996. She is the only person to be godmother to three Carnival ships, having also named the Holiday in 1985.
Source/photo: CCL
Subscribe to our Cruise Updates.
Related articles