On the heel of Norwegian Cruise Line adding up to a $7.95 surcharge to room service on two ships, Carnival Cruise Line has came out with their own model starting on April 12 – charging for certain items ordered from room service.
The fee-based choices include chicken wings, fried shrimp, quesadillas, personal pizzas, sushi (on pilot ships that feature Bonsai sushi restaurants) and more.
Price Point
Starting at $4 and up to $7
a la carte pricing
What Ships
Carnival Imagination
Carnival Conquest
Carnival Pride
Based on guest feedback, may be expanded to other ships in the future.
What's Still Free
A wide range of items are still available at no charge, including seven different hot and cold sandwiches, three salad choices, three desserts and eight beverages, along with a Continental breakfast menu.
What Guests Say
In all my years of cruising, I have never ordered room service. I don't get it when the food is free. Certainly not going to get it if I have to pay for it. Just get on the elevator and go up and get all you want. CruiseCritic user donh44
As long as I can still get coffee, tea and juice and the occasional snack delivered for free, I think it's fine to charge a fee for specialty items. And, we always tip the staff who delivers our food. CruiseCritic user Bellacruiser2712
What Carnival Says
The expanded room service menu is designed to significantly broaden and upgrade the line's culinary choices available for in-room delivery.  There continues to be a wide range of complimentary choices and these new fee-based options are simply intended to create even greater choice and variety for our guests.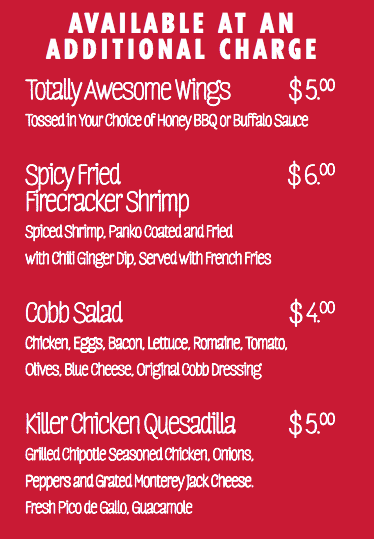 Photo/source: Carnival