Here's exactly the kind of good-news story we all need right about now: When a couple's dream wedding turned into a nightmare, the crew of the Carnival Freedom came together to save the day.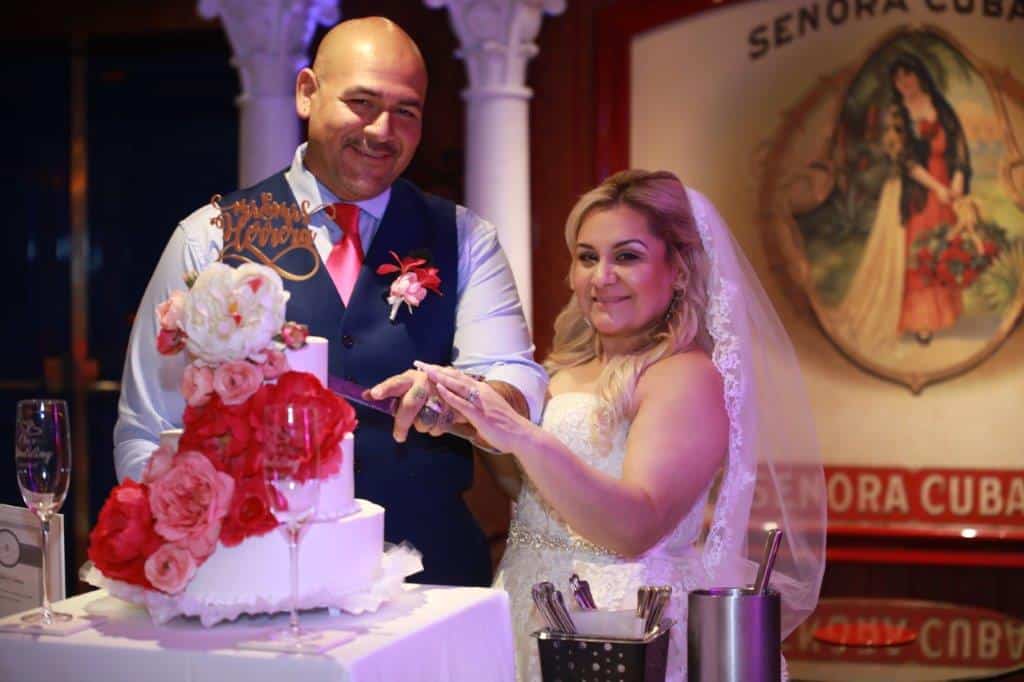 How Things Went Wrong
For Liza Garcia and Theodore Herrera, it was supposed to be the perfect start to their life together. The San Antonio couple boarded the Carnival Freedom with every expectation that when the arrived in Jamaica, they'd have the wedding they had long dreamed about.
But that plan was scuttled when the ship was unable to visit the island, leaving the would-be-wed pair thinking they'd wind up having to try again once they returned home.
READ MORE: Good Deed Earns Driver A Free Cruise
Instead, the ship's crew came together to turn what could have been a disaster into an incredible occasion. First, Liza was whisked to the Cloud 9 Spa to get her hair and makeup done.
Then, with Captain La Farina serving as the officiant, the couple became man and wife.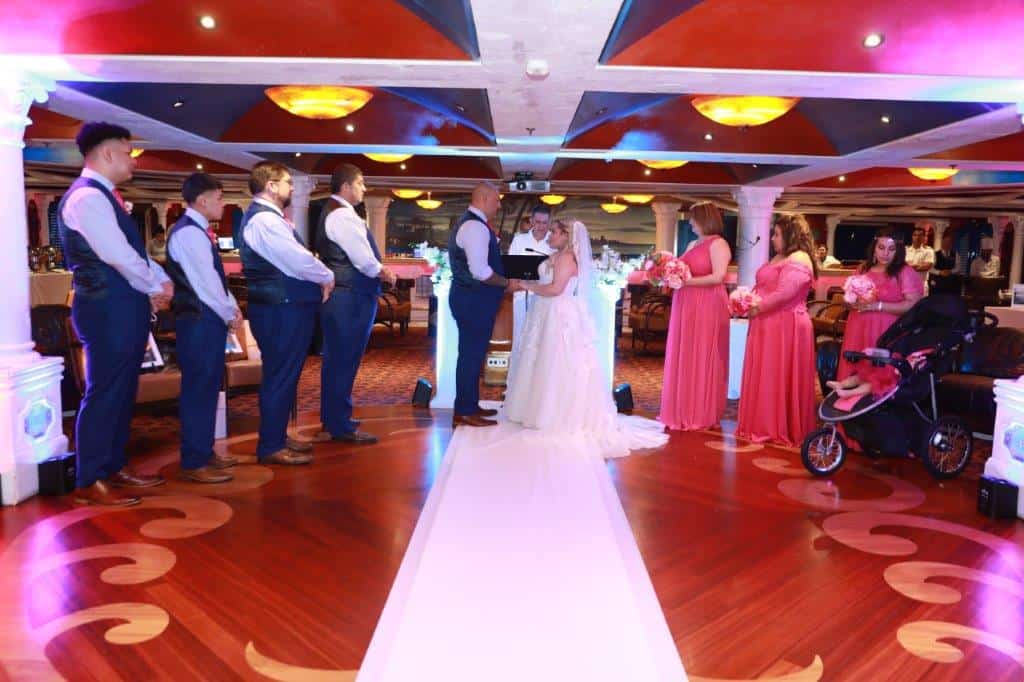 But in true #ChooseFun style, the party was only getting started.
After the vows were exchanged, a special reception was held with a variety of tasty food, a three-tiered wedding cake, a DJ to keep people groovin' on the dance floor and even an ice sculpture! Best of all, Carnival picked up the tab for the entire event, even reimbursing the newly minted Mr. and Mrs. Herrera the expenses associated with their cancelled Jamaican wedding!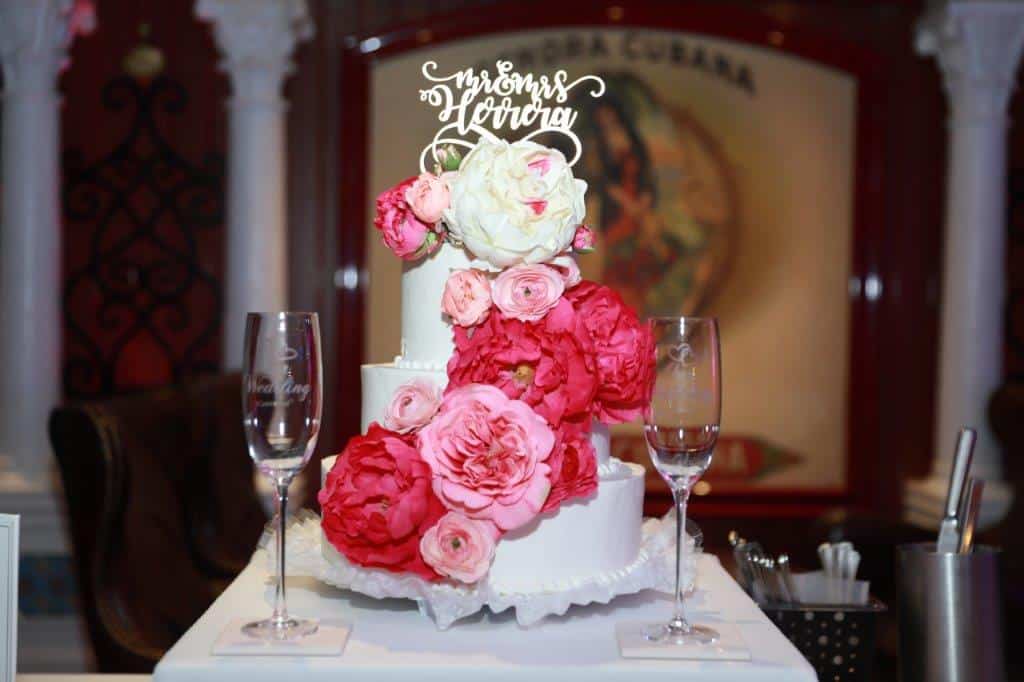 If you're worried that all that dancing might have caused the newlyweds to work up an appetite or maybe even pull a muscle, fear not: Carnival arranged for them to share an intimate dinner at Fahrenheit 555 Steakhouse and get a couple's massage.
"All of us on board were heartbroken when we learned that Liza and Theodore weren't able to go ashore for their wedding," says Carnival Freedom's hotel director, Nikhil Khanna. "We got together as a team and promised to deliver the dream wedding they deserve!"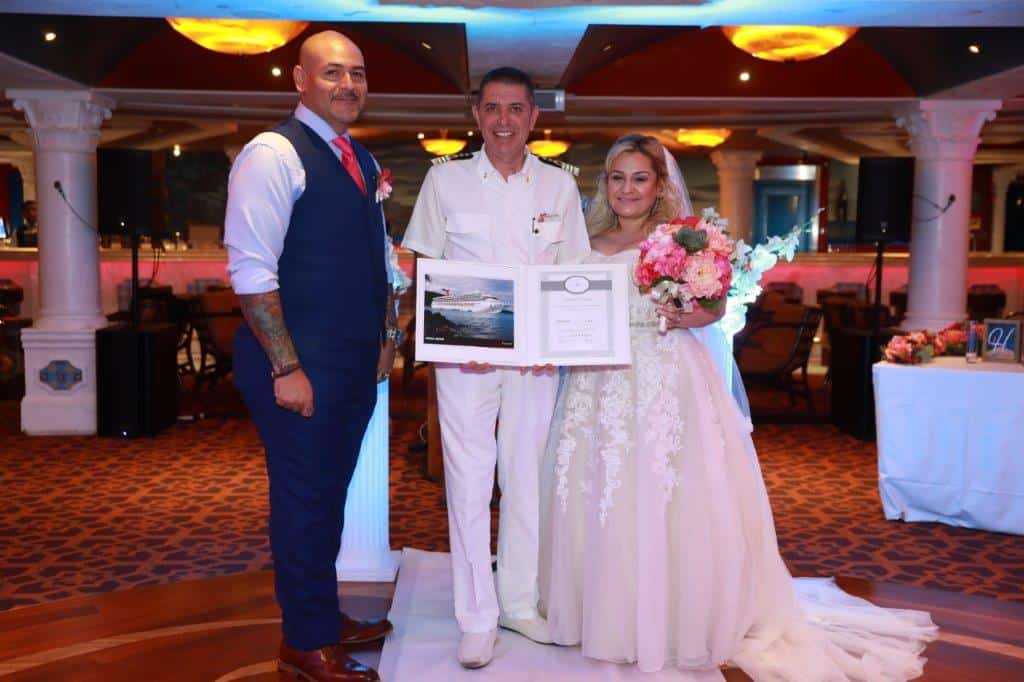 And deliver, they did.
"At Carnival," said Khanna, "we want to make sure our guests are provided the vacation of a lifetime and, when these types of unforeseen circumstances come up, we take great pride in creating these moments of surprise and delight that our guests will remember forever."
Carnival Freedom Tour