It's day 3 of our Carnival trip report, coming to you live from the Fascination. This morning I had a hard time getting up at 5 a.m., but I hauled myself out of bed, because I didn't want to miss sailing into Nassau. If you've ever sailed in or out of the port, you'll understand why. Unlike some of the more industrial-feeling ports (I'm looking at you, Port Canaveral), the path ships follow into Nassau is picture perfect.
Instead of going to the gym, I decided to go for a jog on the track. Like on most cruise ships, the track isn't very large: You have to do 12 laps to go a single mile! When the clouds began to change color, I made my way to the very front of the ship to take pictures of the sunrise.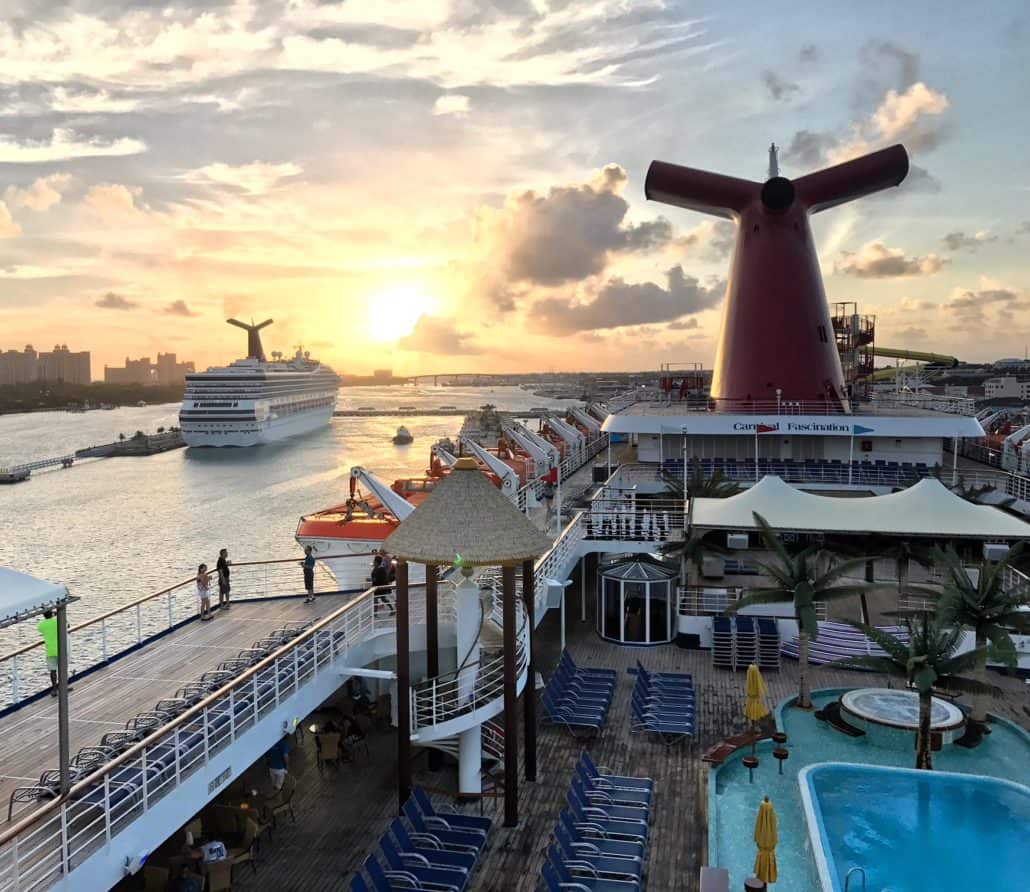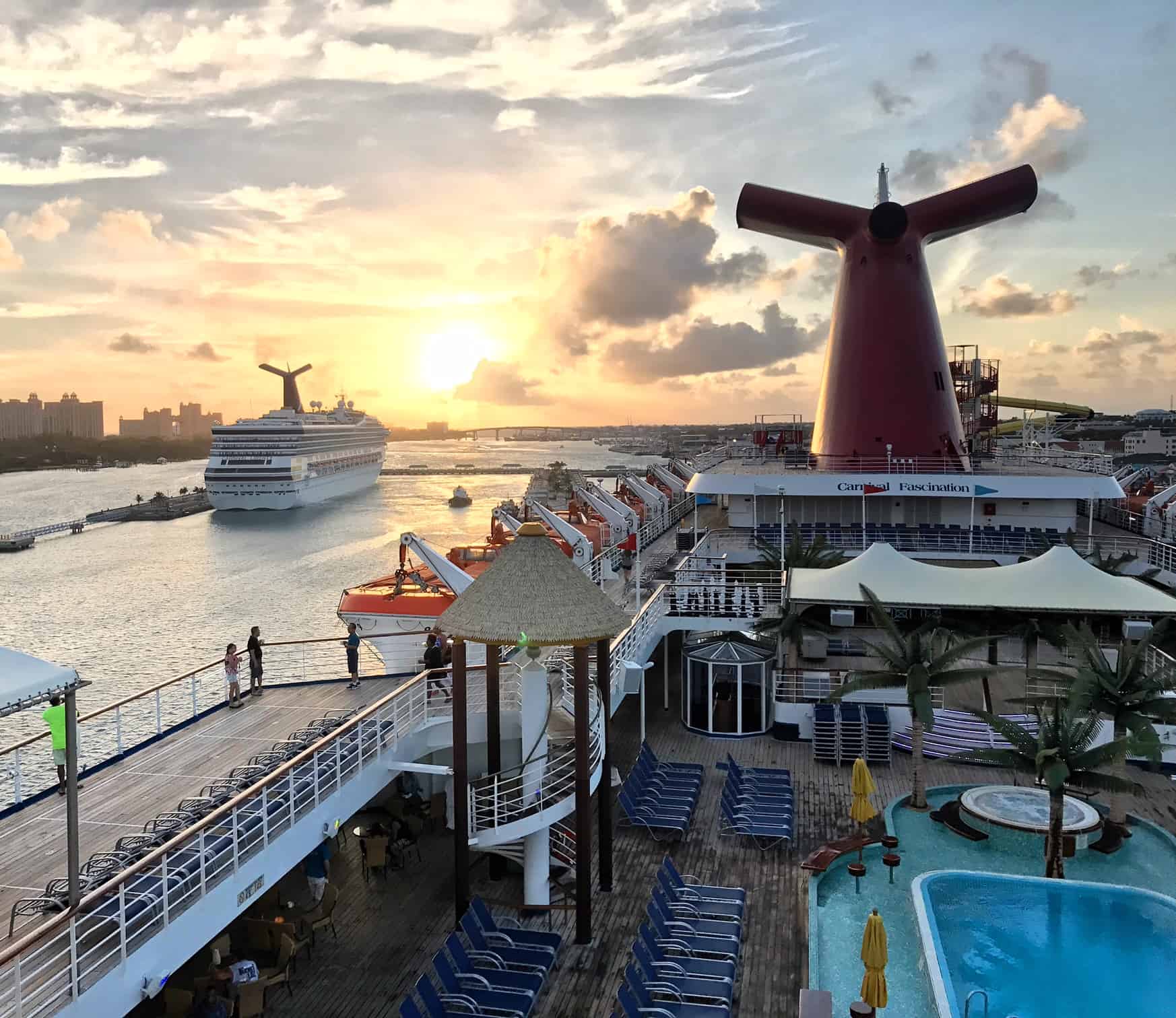 We made our way into Nassau around 6:45 a.m. It was a busy day in Nassau, with five ships in port. Besides us, there was the Carnival Liberty, Carnival Elation, Disney Dream and Royal Caribbean's Enchantment of the Seas.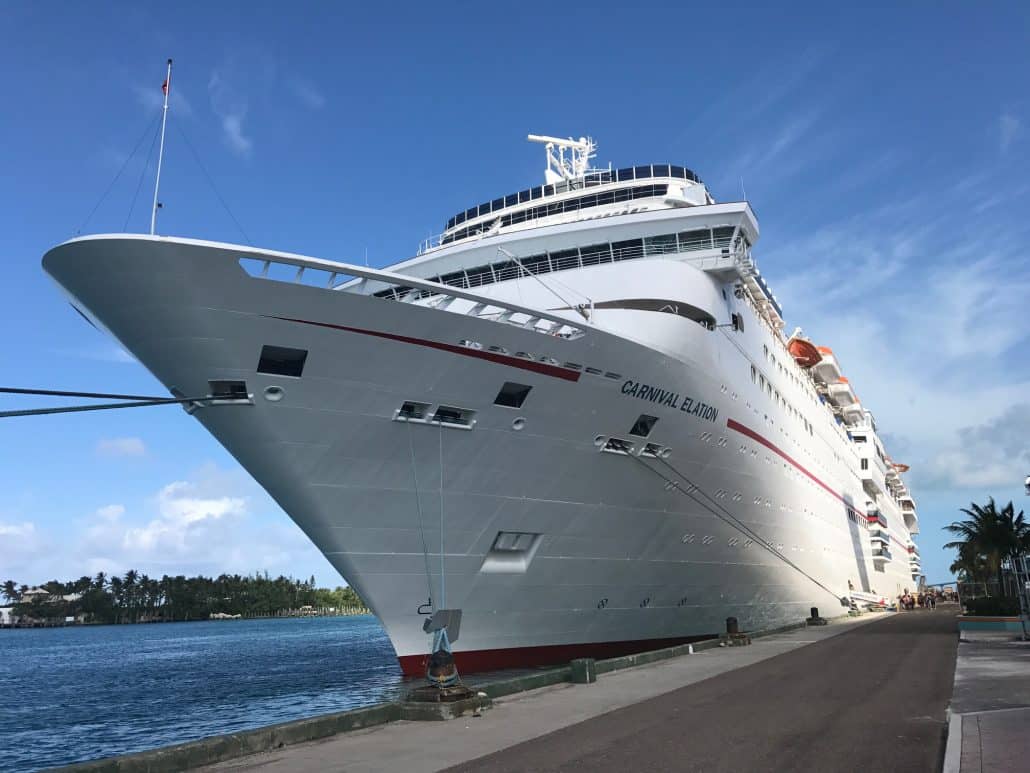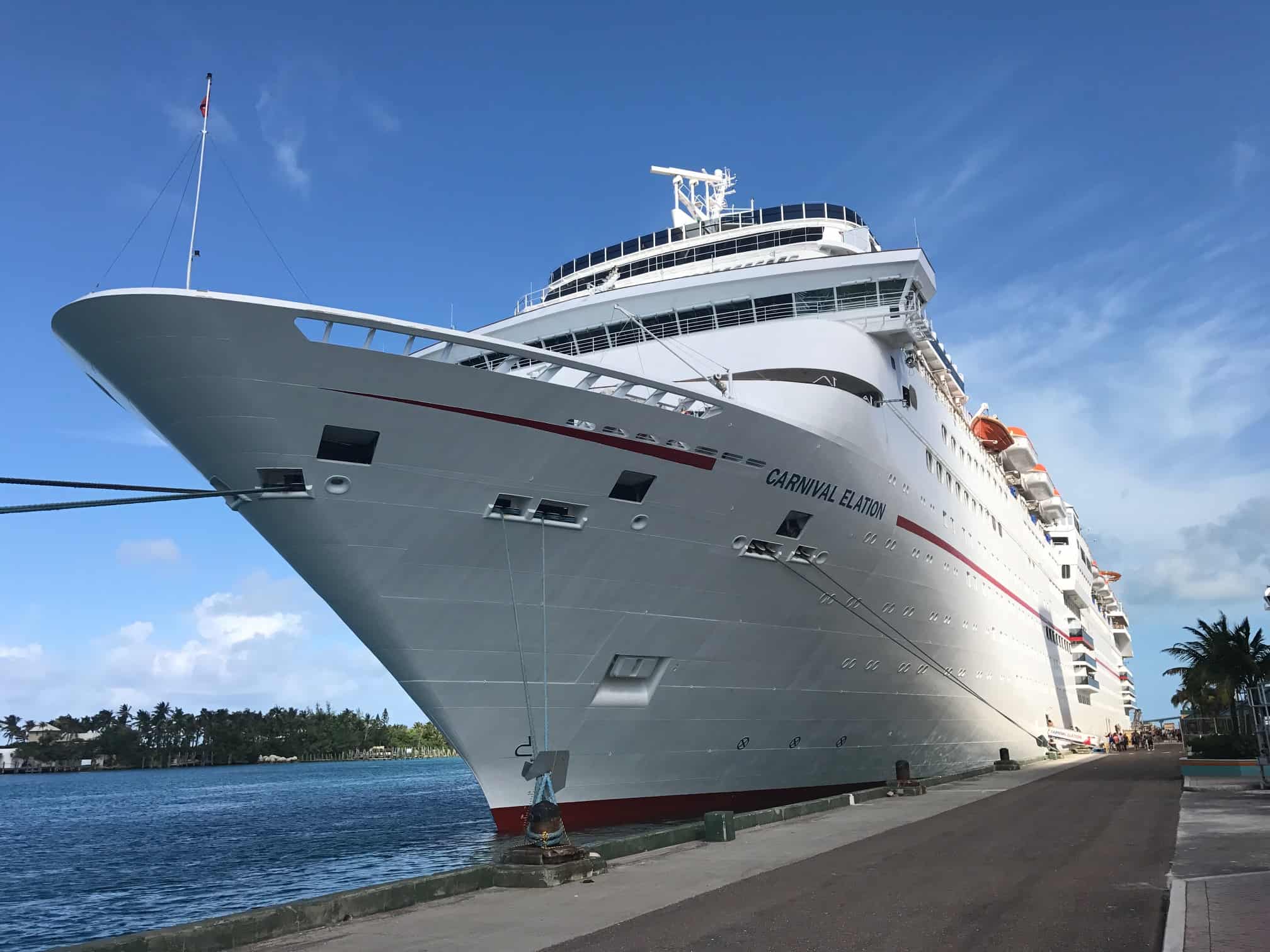 Ready to be jealous? While in port, I got off the Fascination to get on another Carnival ship, if only for a while. With the newly-renovated Carnival Elation right down the dock, I was fortunate enough to be allowed to board her long enough to do a little exploring and take photos, which I'll be sharing with you guys down the line.  The fact that Elation will be sailing out of my homeport, Jacksonville, is awesome, as it means I'll be able to jump on a ship with a Guy's Burger Joint (dangerous), RedFrog Rum Bar and a BlueIguana Tequila Bar. The ship looks fantastic and even has that new-ship smell. (Is that a thing? I know people talk about new-car smell… )
Since I was on the Elation and it now has a Guy's Burger Joint, I think we all know I had to swing by there for lunch. I may also have grabbed a taco… all in the name of research, of course. And I can happily tell you that both were up to snuff.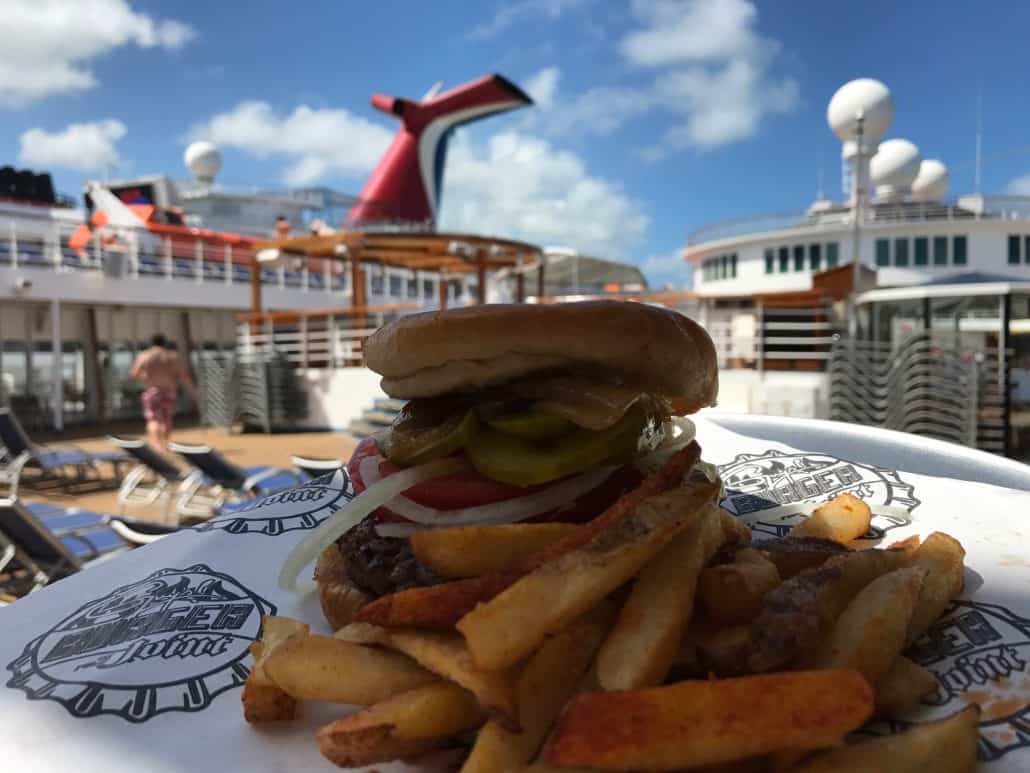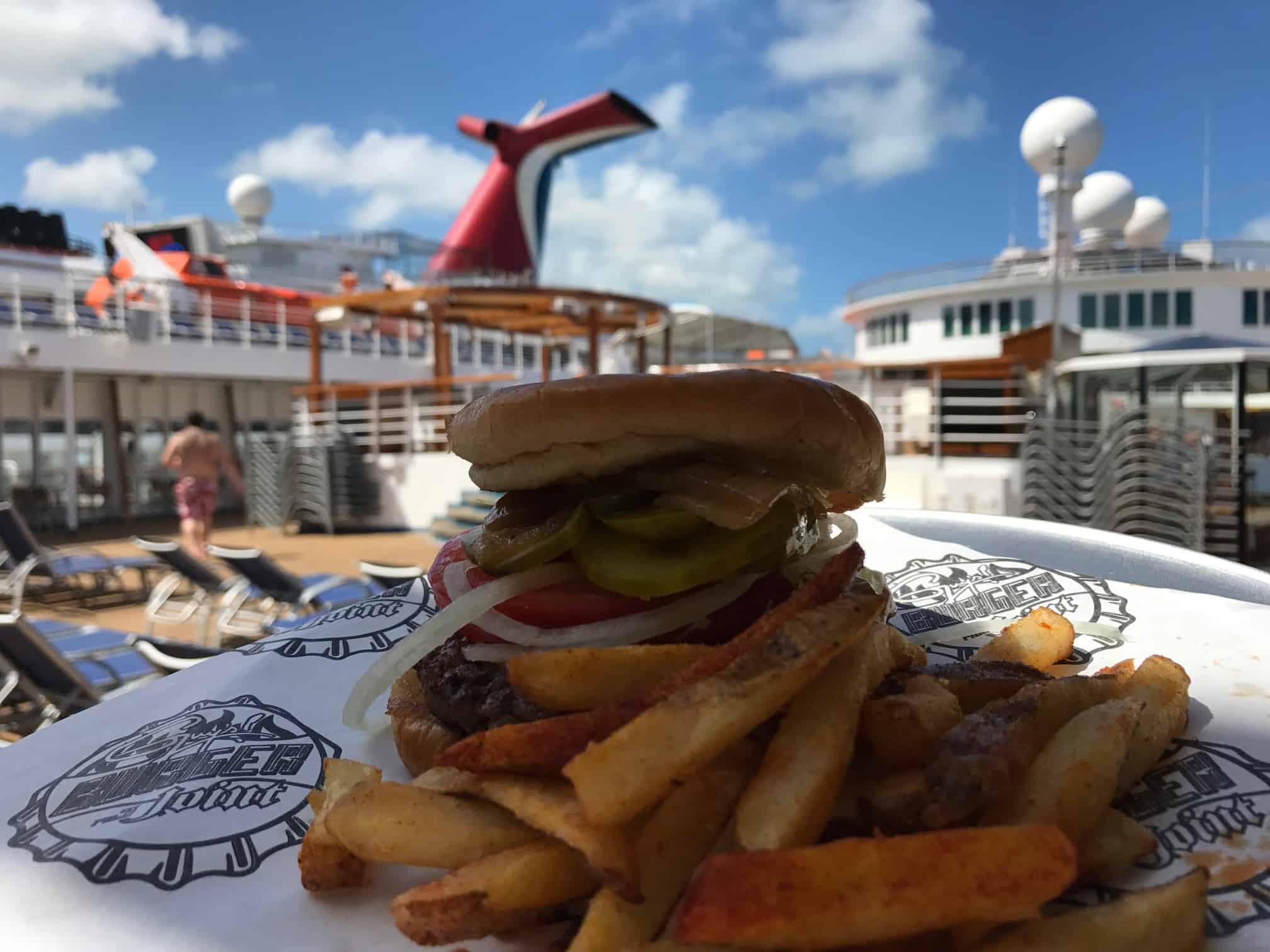 I didn't really do much in Nassau other than walk around and take photos of the ship. It was a beautiful day, but not beautiful enough for me to feel like diving into the sea of 20,000 tourists who'd gotten off those five ships I mentioned earlier.
The last time I was in Nassau, I went to Breezes Bahamas resort, and if I was traveling with someone on this trip, I probably would've gone somewhere like that. I'm not anti-Nassau like some people, but I do think the time is right for the area to undergo a facelift… which might go a long way toward changing the perception some cruisers have of this being a "skippable" port.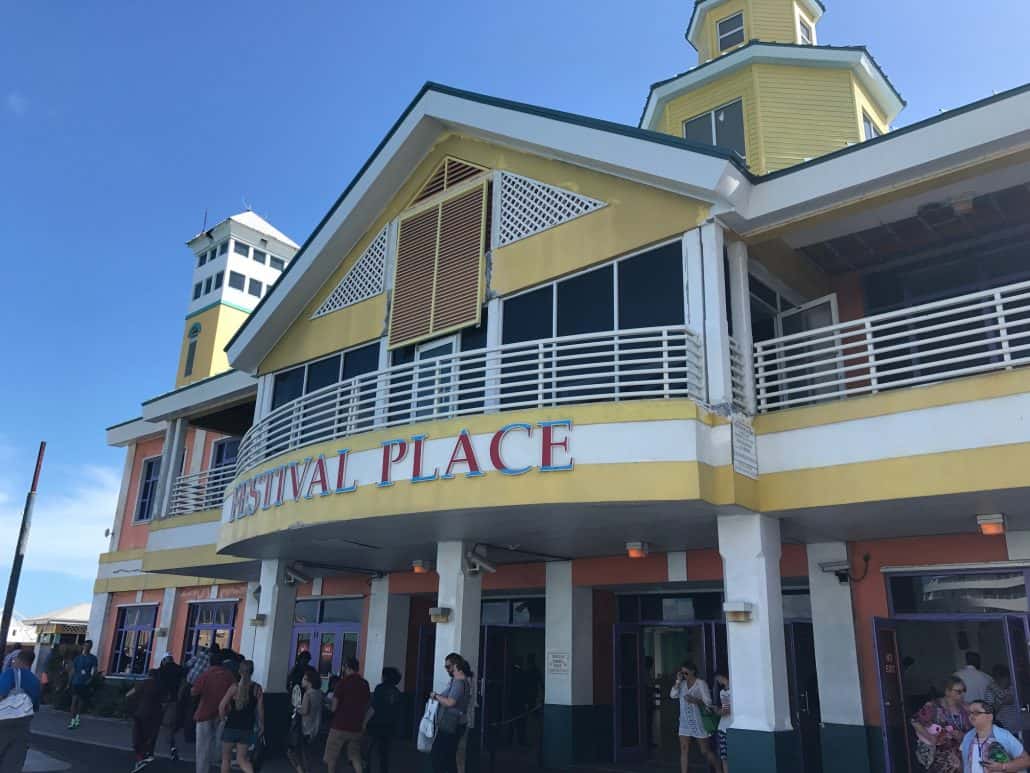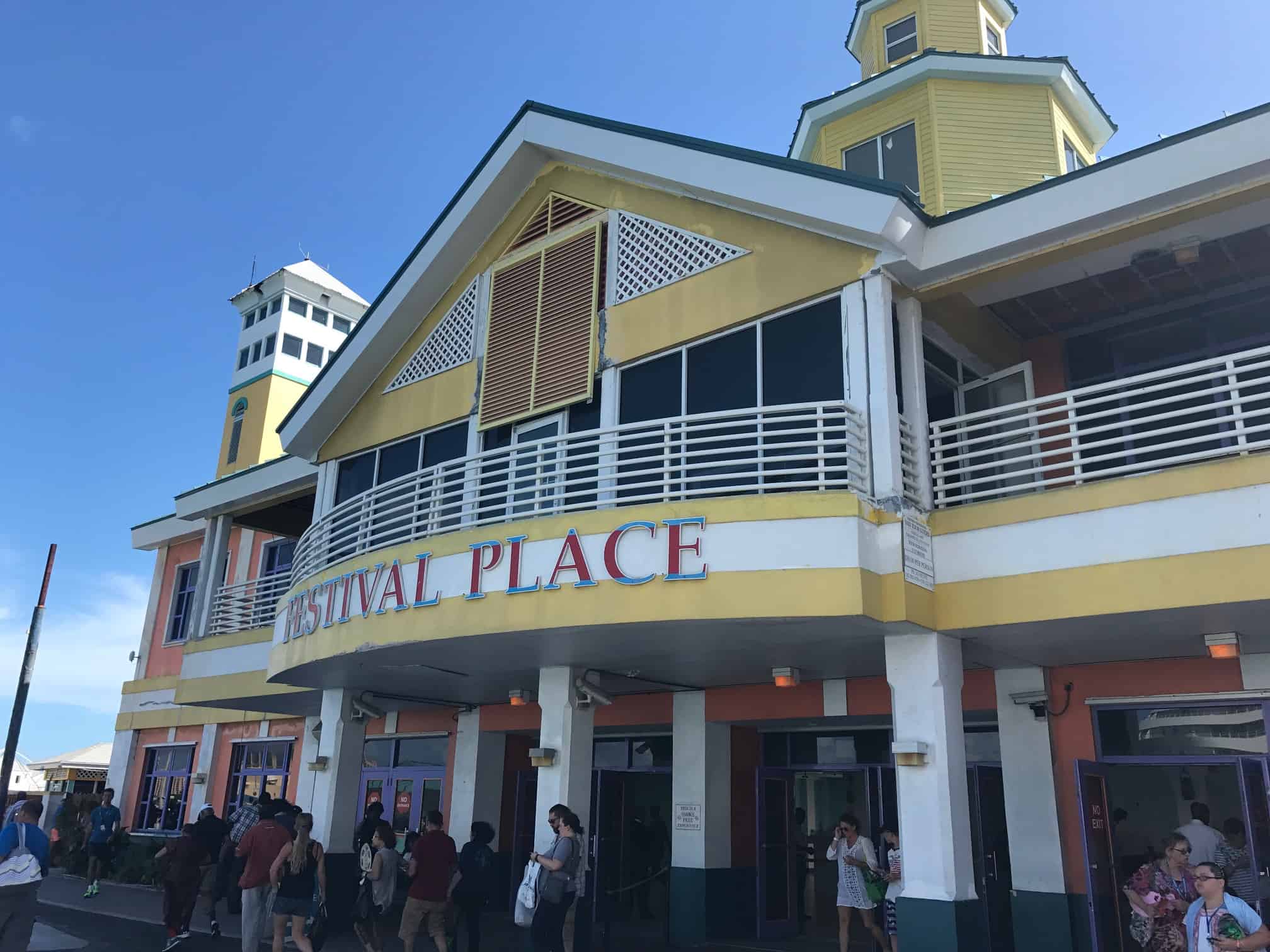 Back on board, it was a low-key sail away. People were mostly lounging by the pool or enjoying the water slide. We were the first of five ships to leave, with the Disney Dream right behind us.
Speaking of the Disney Dream, last weekend they hit the pier in Nassau, and it would appear that they just painted over the dent on the stern of the ship. Looking at it from the dock, it seems pretty clear that it's gonna take a drydock to repair the damage. Obviously it could have been worse… they're lucky they didn't actually tear a gash into the hull of the ship!
Dinner was at 6 p.m.  and I made up for my calorie-heavy lunch by going healthier with the salmon and broccoli. That said, I'm seriously considering ordering off the steakhouse menu tomorrow night just to see what it's really like. Fingers crossed they'll have escargot (AKA snails) tomorrow night, too.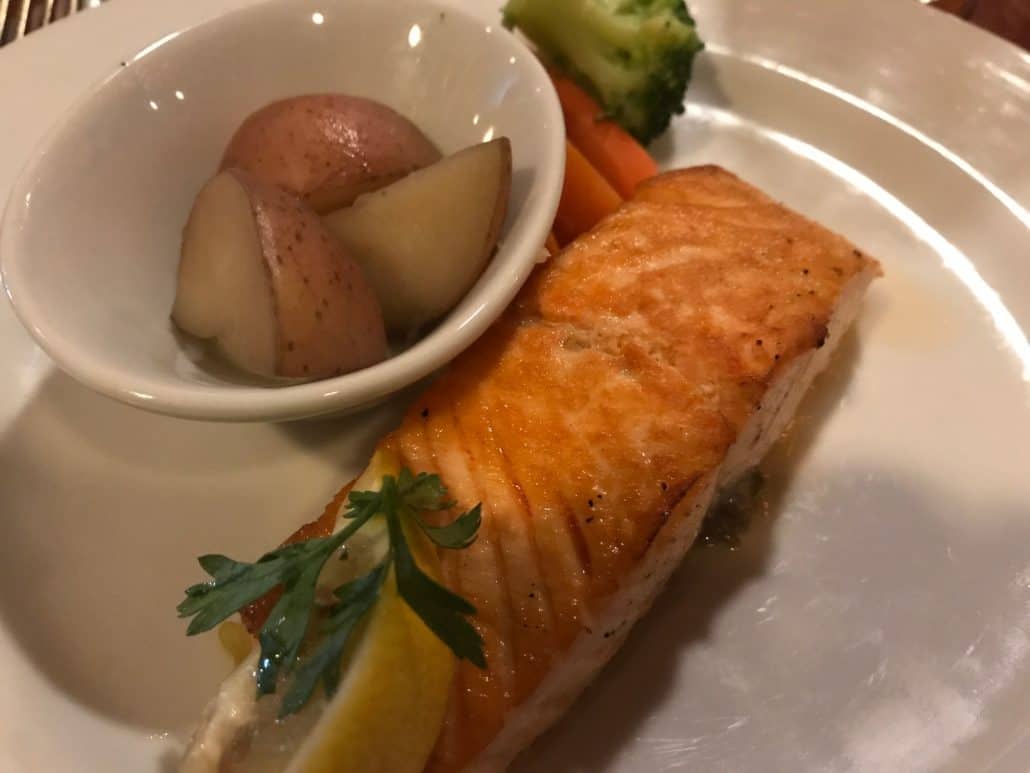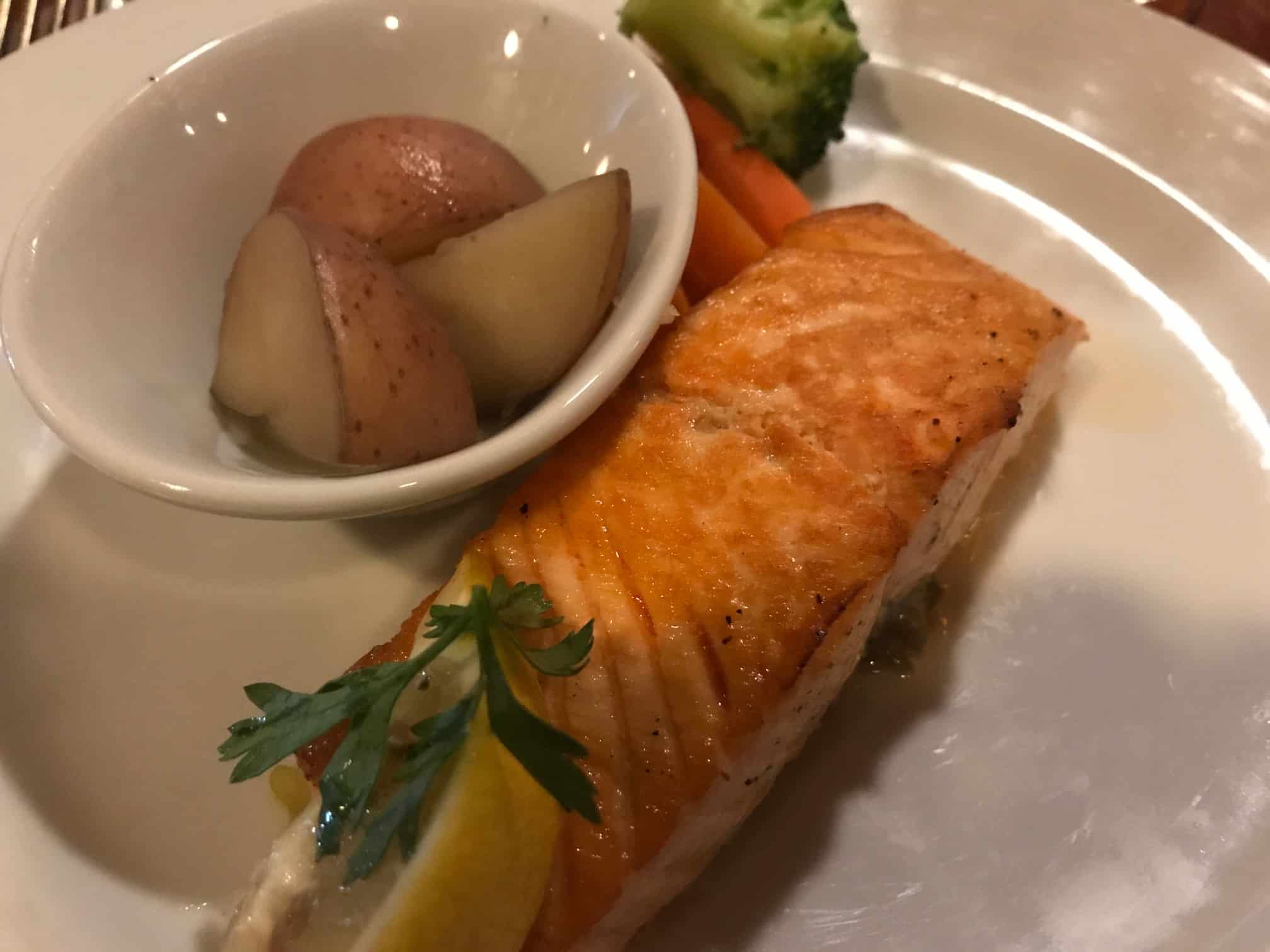 They had a nice loyalty party event after dinner, after which came the Love and Marriage show. Having seen that more than a few times, I opted to hit the casino. I spent a little time on the craps table and while I did okay, I'm pretty sure I'll be returning to the roulette table tomorrow night, after our day in Freeport.