It's been a while since I've sailed on one of Carnival Cruise Line's Fantasy-class ships. In fact, my last Carnival trip report was filed from the Vista, which is just about as far as you can get from the Fascination, the ship I boarded this morning. While this particular ship did sail out of my homeport of Jacksonville for years, Carnival eventually switched things up, sending the Fascination to San Juan and having the Elation take her place. Interestingly, I haven't had a chance to sail on the Elation — which just returned to duty following an extensive drydock — a great opportunity on a last minute sailing of the Fascination out of Port Canaveral was too good to pass up.
Kicking Off Our Carnival Trip Report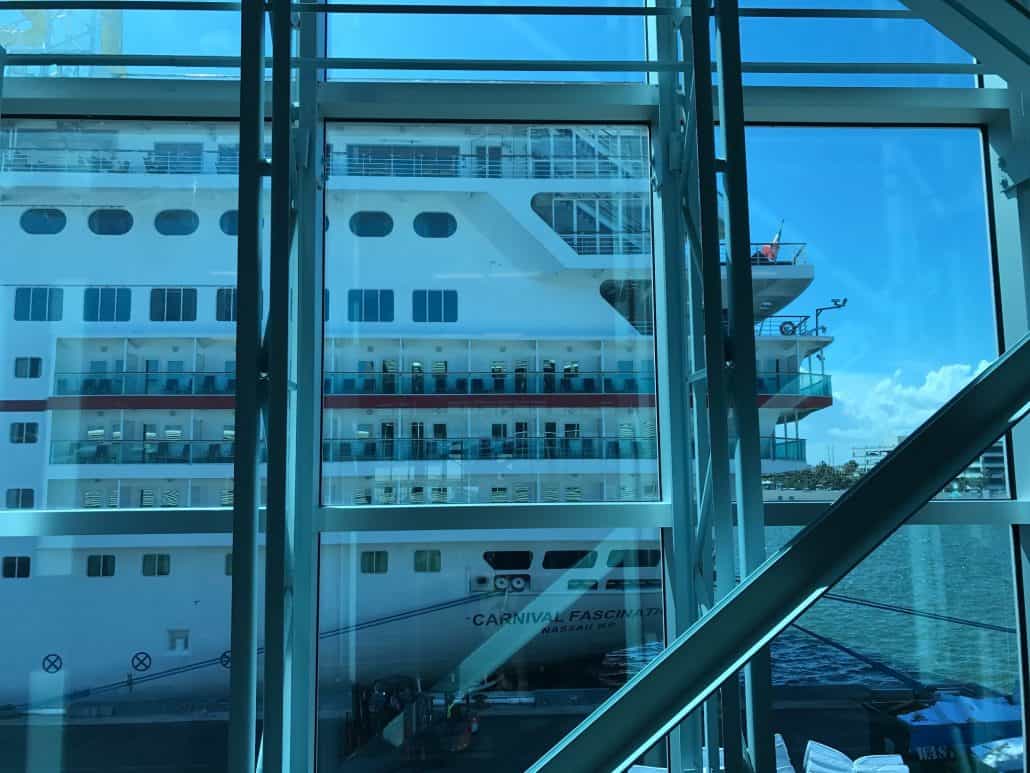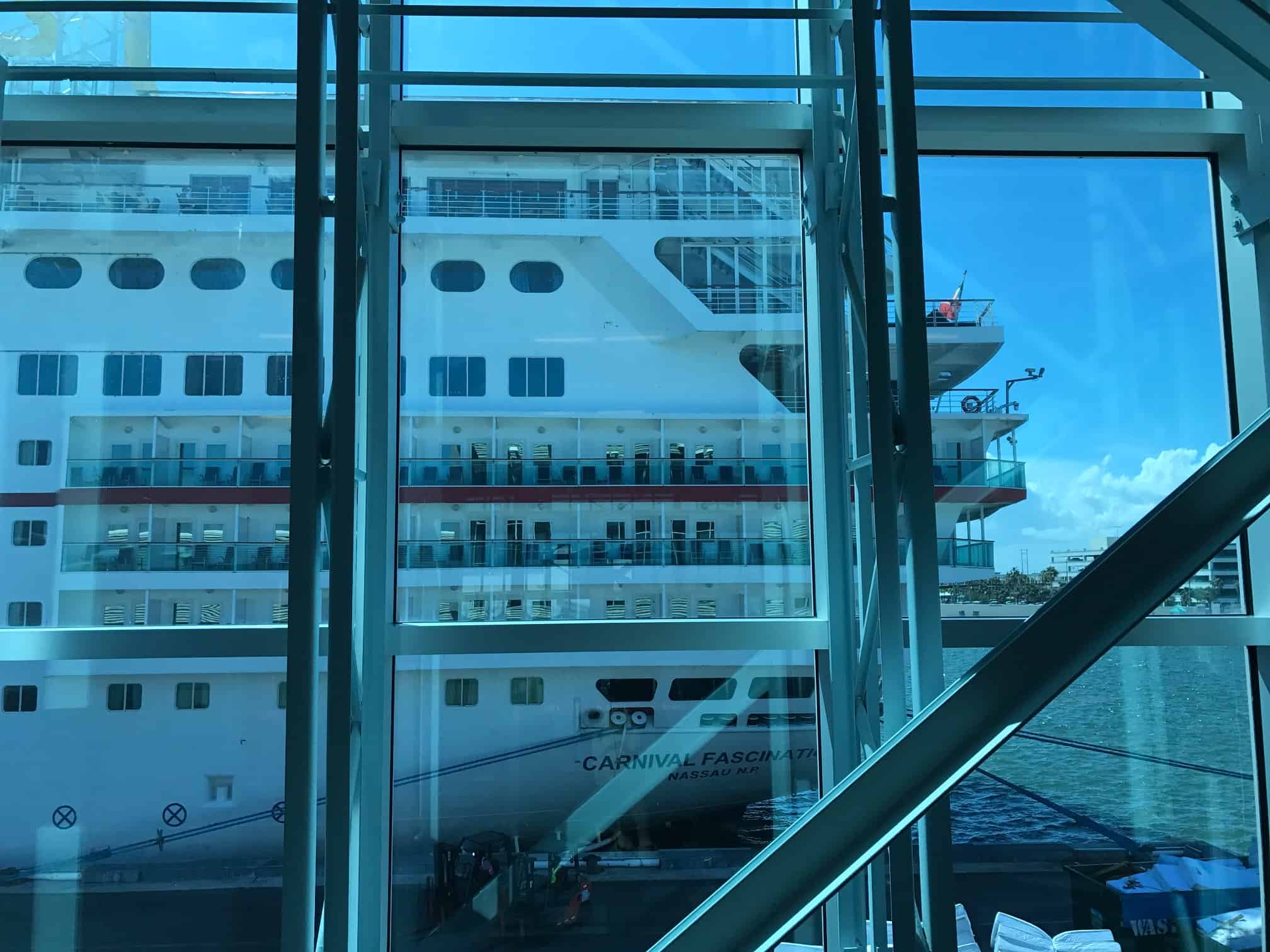 So I was under the impression that the Fascination had undergone a Fun Ship 2.0 makeover before heading to San Juan… and as it turn out, that was not the case. While the ship is reportedly slated for a drydock and major renovation in 2018, the Fascination is still the same ship she was when last I had the chance to sail her. And to be honest, the ship is showing its age. Aside from not having the bells and whistles one associates with more modern (or recently updated) Carnival ships, the carpet is showing its age in some of the public areas and the ship overall doesn't have quite the razzle-dazzle of its more modern counterparts.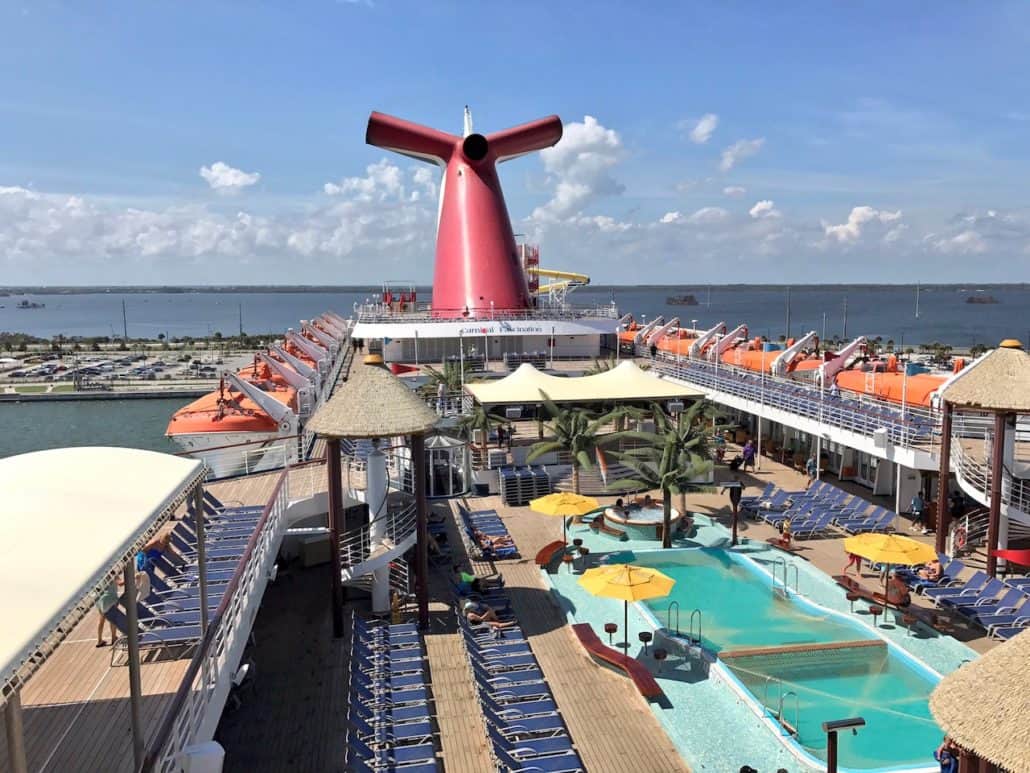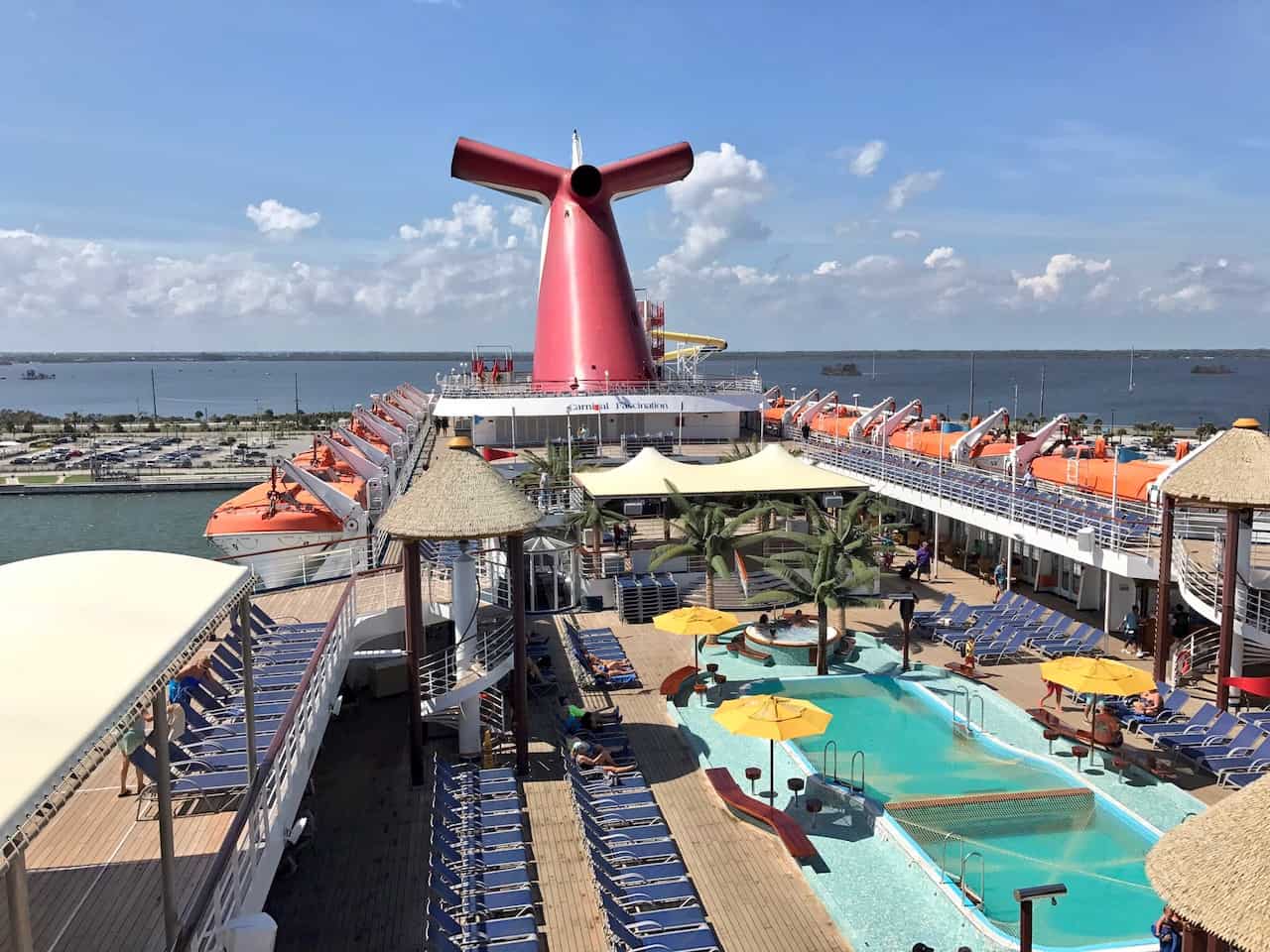 That said, there's something sort of charming about the experience of sailing on an older smaller ship. It's like the ultimate Throwback Thursday to a time when being on the ocean and taking the time to relax was the name of the game, which make this the perfect ship for my four-night cruise to Freeport and Nassau. Now, I know that for a lot of people those ports are boring, but I've always been the type of cruiser who cares less about where the ship is going than the fact that I'm actually on a ship. Will I stay on the ship when we dock or go into port? Definitely… I always do. But given how often I've visited these particular ports in the past, it's likely I'll just do so for an hour or so as opposed to spending the entire day there.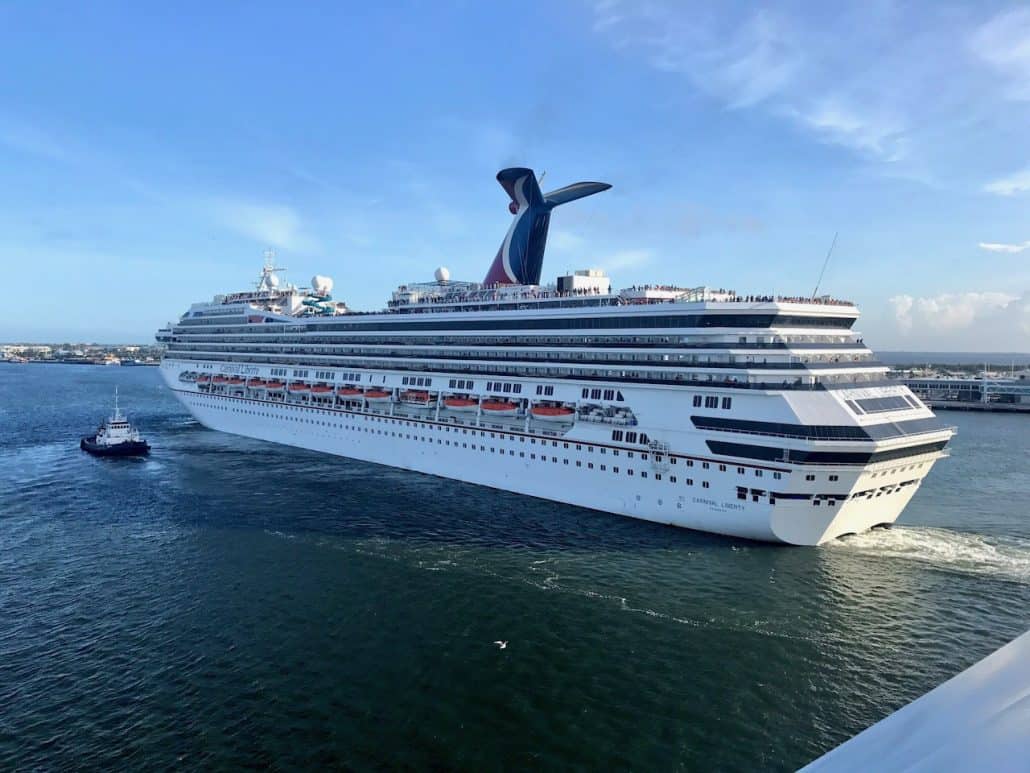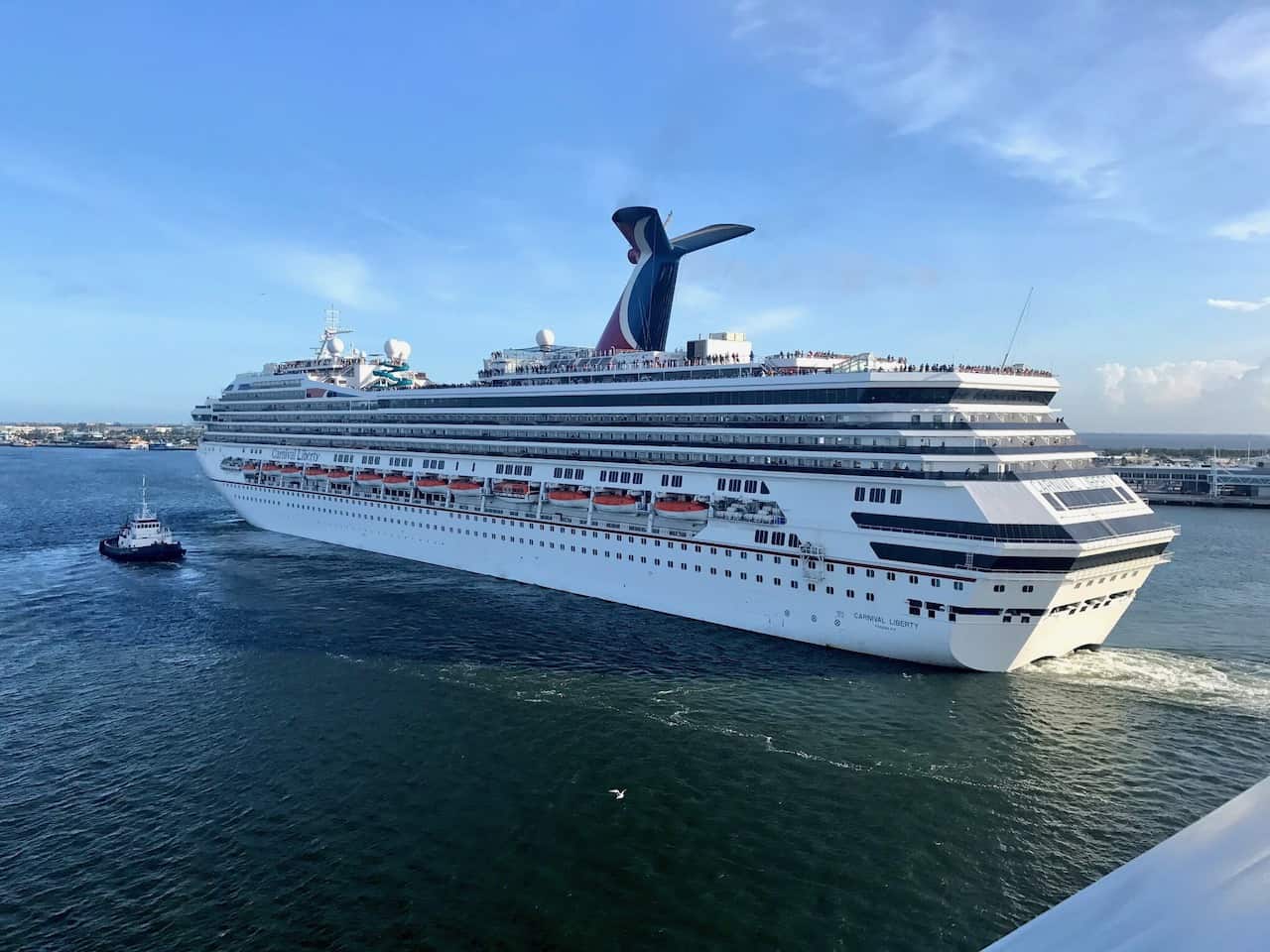 The embarkation process in Port Canaveral is pretty streamlined thanks to the fact you can check-in online, so the only thing you have to do when you arrive is a quick passport check, have your photo taken, go through security and board the ship. The whole process took less than 15 minute. It helped that, with this only being a four-night cruise, I didn't have any luggage to check. One carry-on bag, and I was good to go.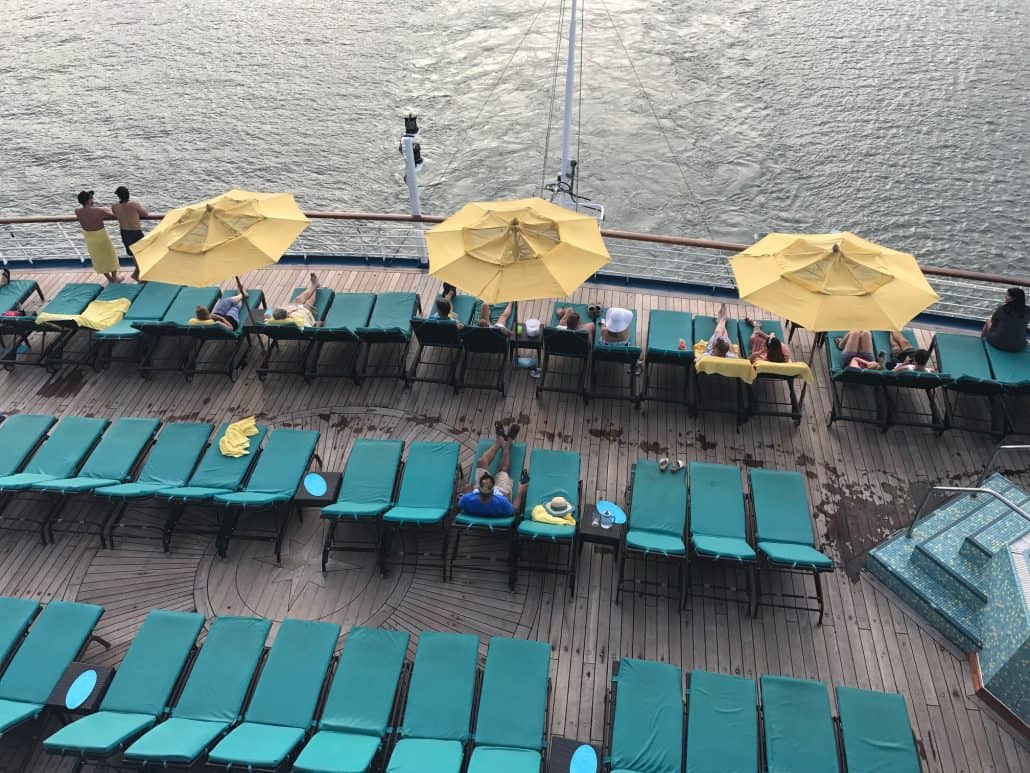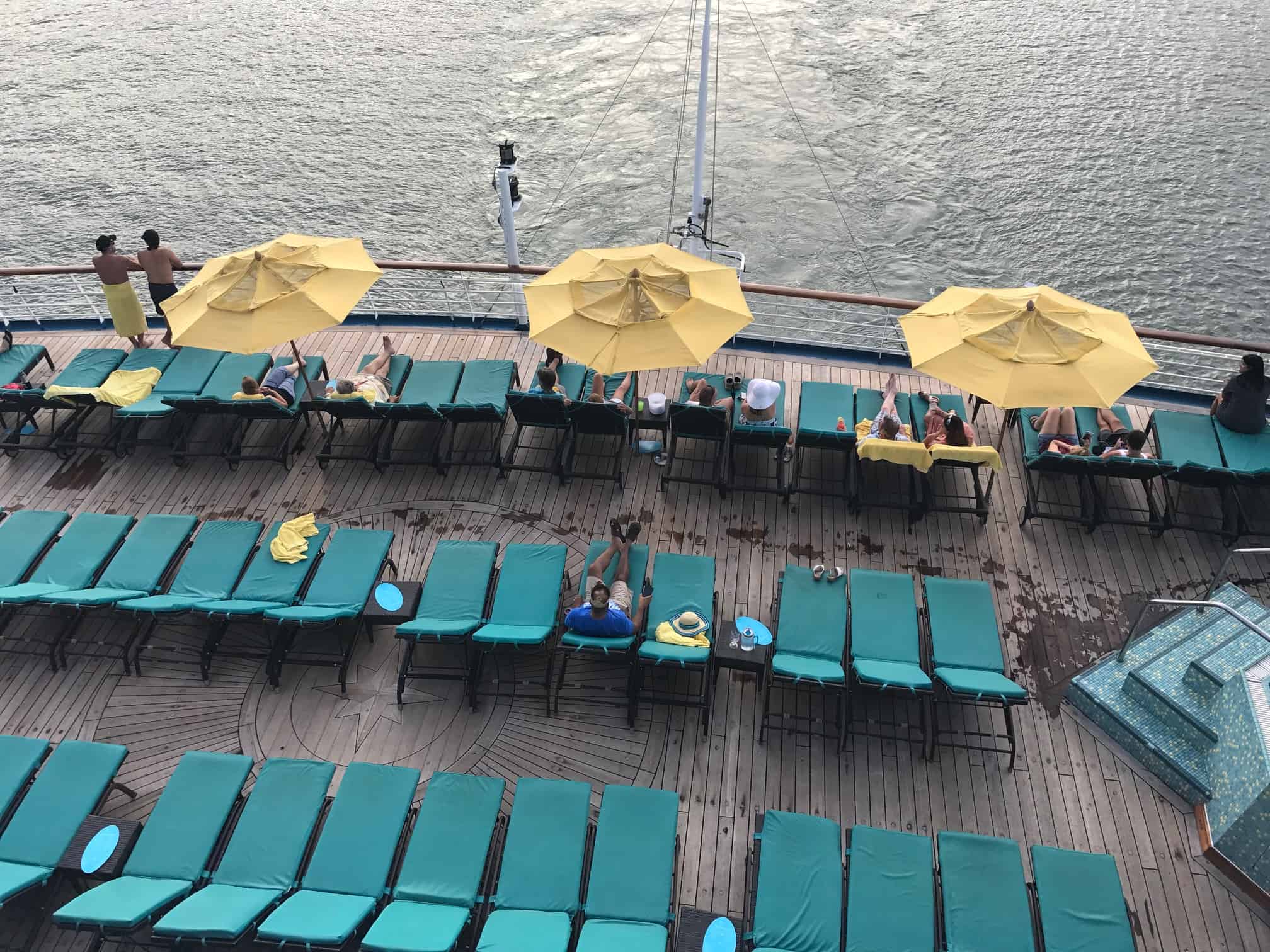 A lot of people were happy because this ship arrived from Jacksonville with no passengers, so the staterooms were ready as soon as we got on board. (I suspect the only people not happy about this were the ones who paid extra for Faster To The Fun passes, since one of the perks is getting both on board and into your staterooms first. But it didn't impact me, so like they say… not my circus, not my monkeys!) I actually saw a few familiar faces from Jacksonville waiting to board, and it's always nice to see some hometown faces.
The Good, The Bad & The Downright Rude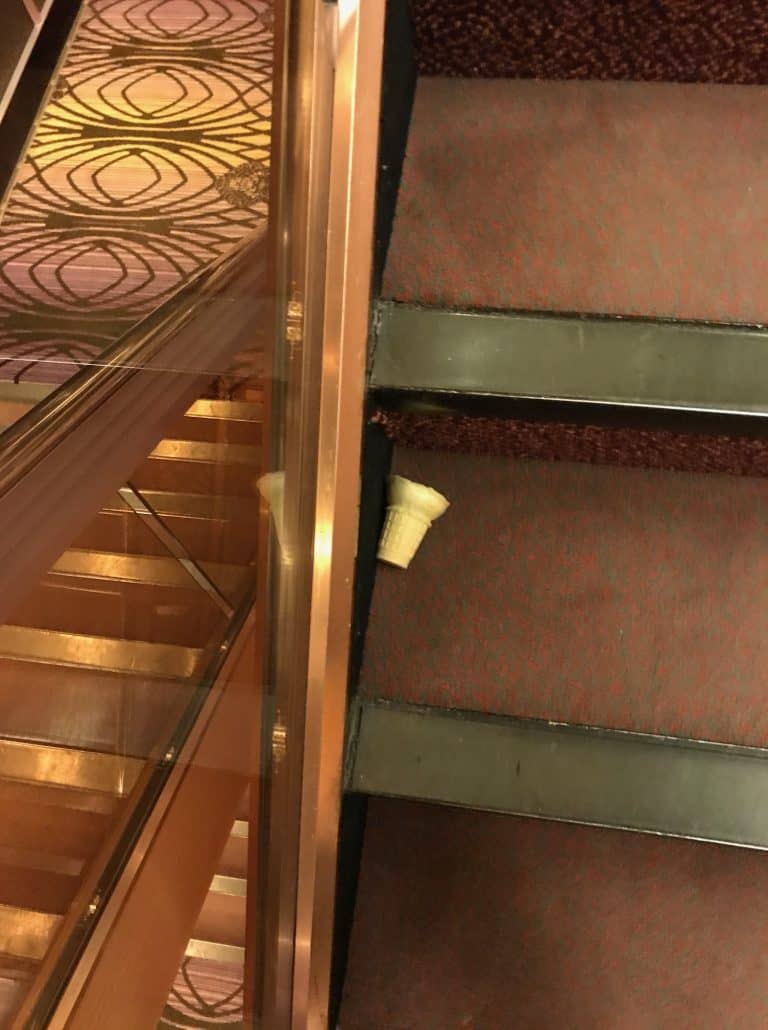 As you all know from experience, one of the best forms of entertainment on a cruise ship isn't listed in the Fun Times: people watching. There was the guy walking around wearing a captain's cap and proudly declaring, "I can't wait to get liquored up!" And I was tempted to say something to the woman who threw her ice cream cone down on the staircase because she "didn't want any more," but again opted for the "Not my circus, not my monkeys" approach. (After all, does calling someone out on their rude behavior ever go well… especially when you're then going to be trapped with that person on a ship for several days?)
Read More: See Deck Plans For Carnival Fascination
After a delay of about an hour — not that it mattered to me, as I was already enjoying my cruise — we set sail. There were some pretty strong winds out of the southeast, which meant we needed a couple tugboats to escort us out of the harbor. What a lot of people don't realize is that even though a ship like the Fascination weighs many tons, when winds hit the side of the ship, they have the same effect as they would on the sail of a sailboat. I'm not certain what the maximum crosswind component is for using the thrusters on these older Fantasy-class ships, but the newer ships can go in a 35-knot wind.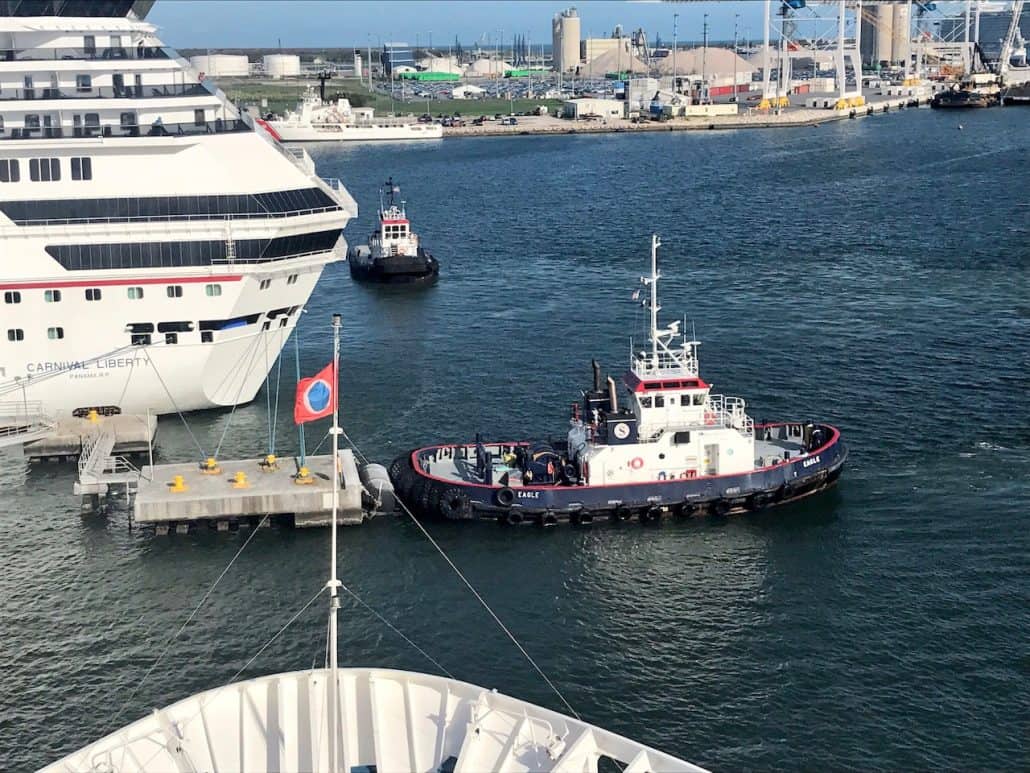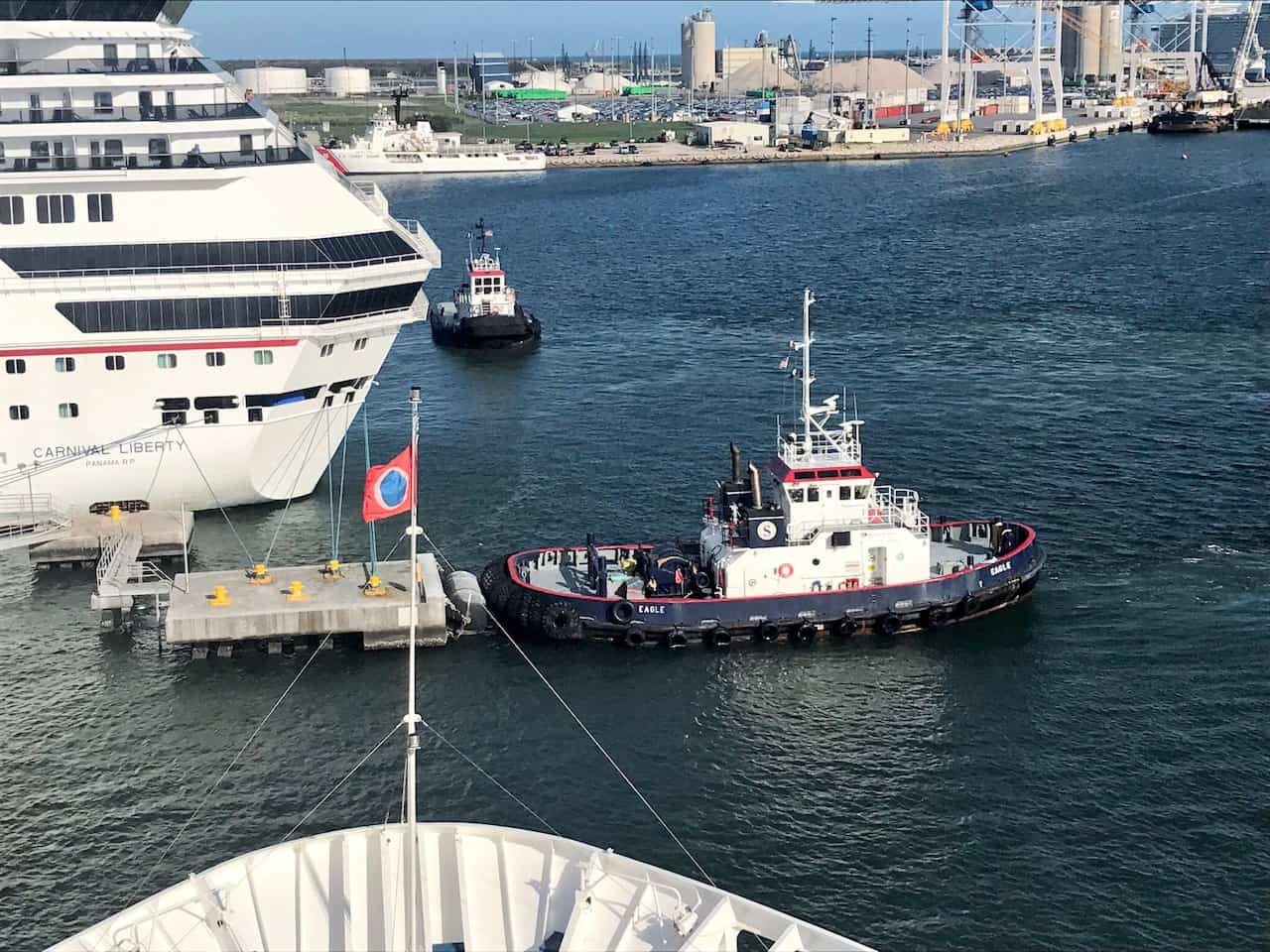 I was scheduled for the 6 p.m. dinner seating, but opted to skip it in favor of taking photo during our delayed departure. So when I got hungry, I headed to the lido deck for a turkey wrap from the deli, some pizza and a dessert that I will probably regret later, but it was so good.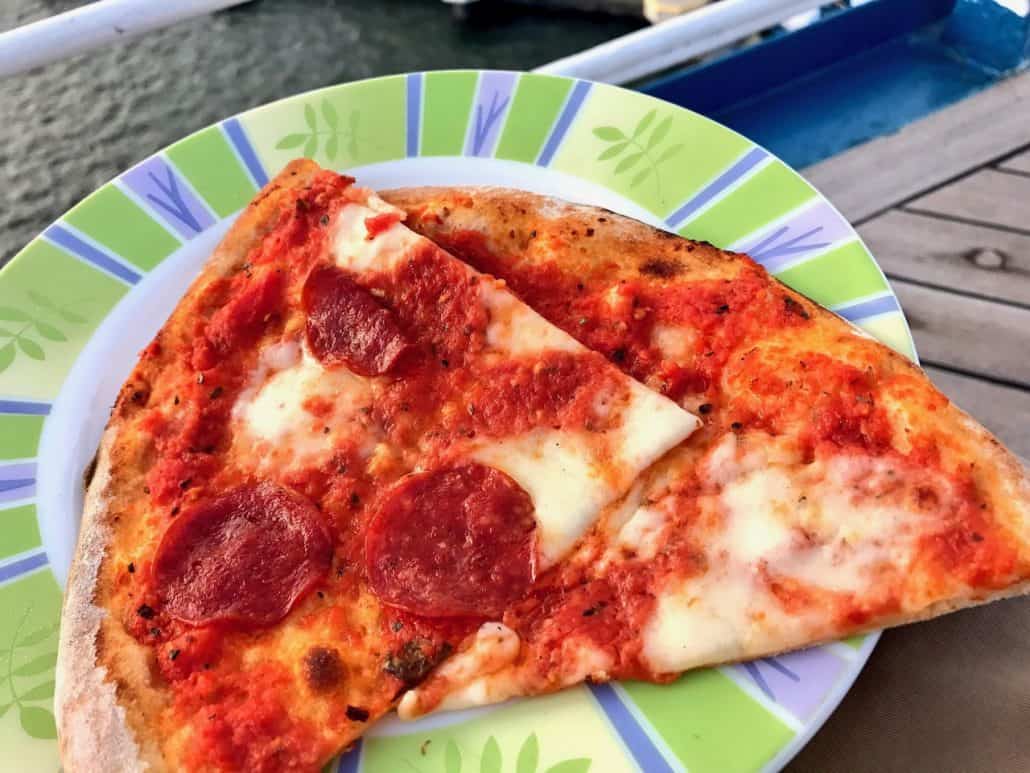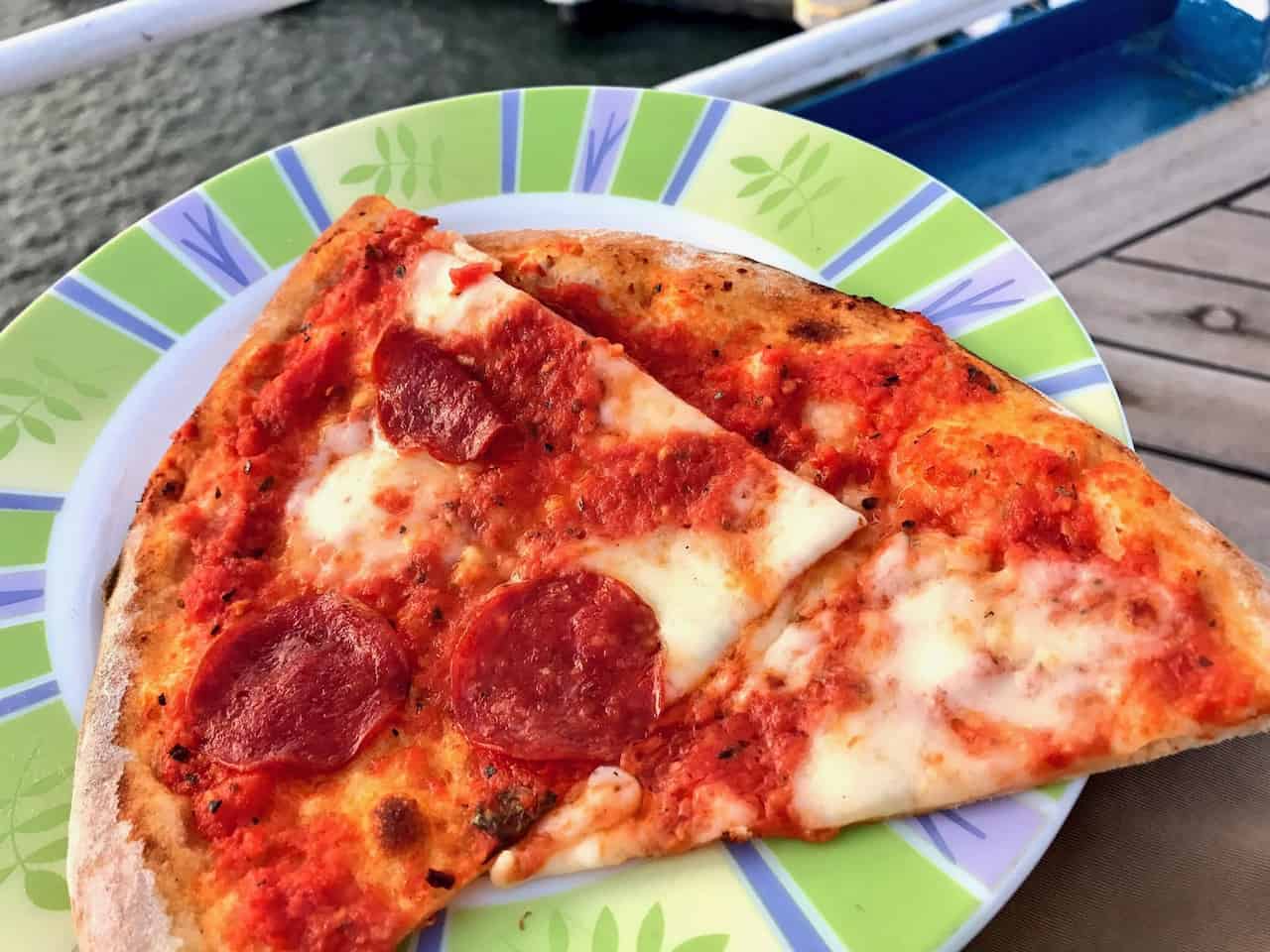 It's worth mentioning that Carnival's brand ambassador, John Heald, is also on this sailing. Talk about a popular guy! Thanks to his devoted fans, he can't go 10 feet without someone stopping him for a photo or a chat.
Tomorrow is a Fun Day at sea, which means the always popular sea day brunch. Day two of my Carnival Trip Report coming soon.