It's Day 2 of our Carnival trip report, coming to you from the Carnival Fascination. This morning I wanted to try something a little different. Instead of going straight to the gym, I ordered breakfast from room service. I'll admit I was a little nervous about shaking up my usual morning schedule, because I love being able to watch the sunrise whenever possible. But things worked out great. I had my hot tea and banana (Hey, I didn't say I ordered an exciting breakfast!), hit the gym and was perfectly positioned to watch the sun come up over the ocean.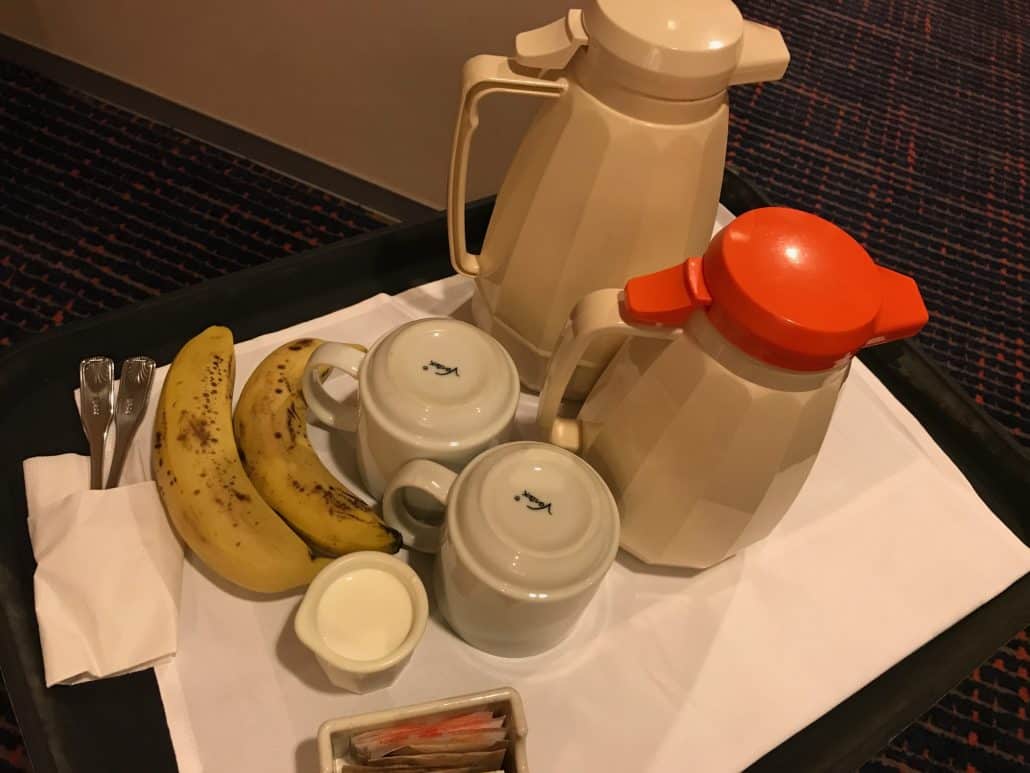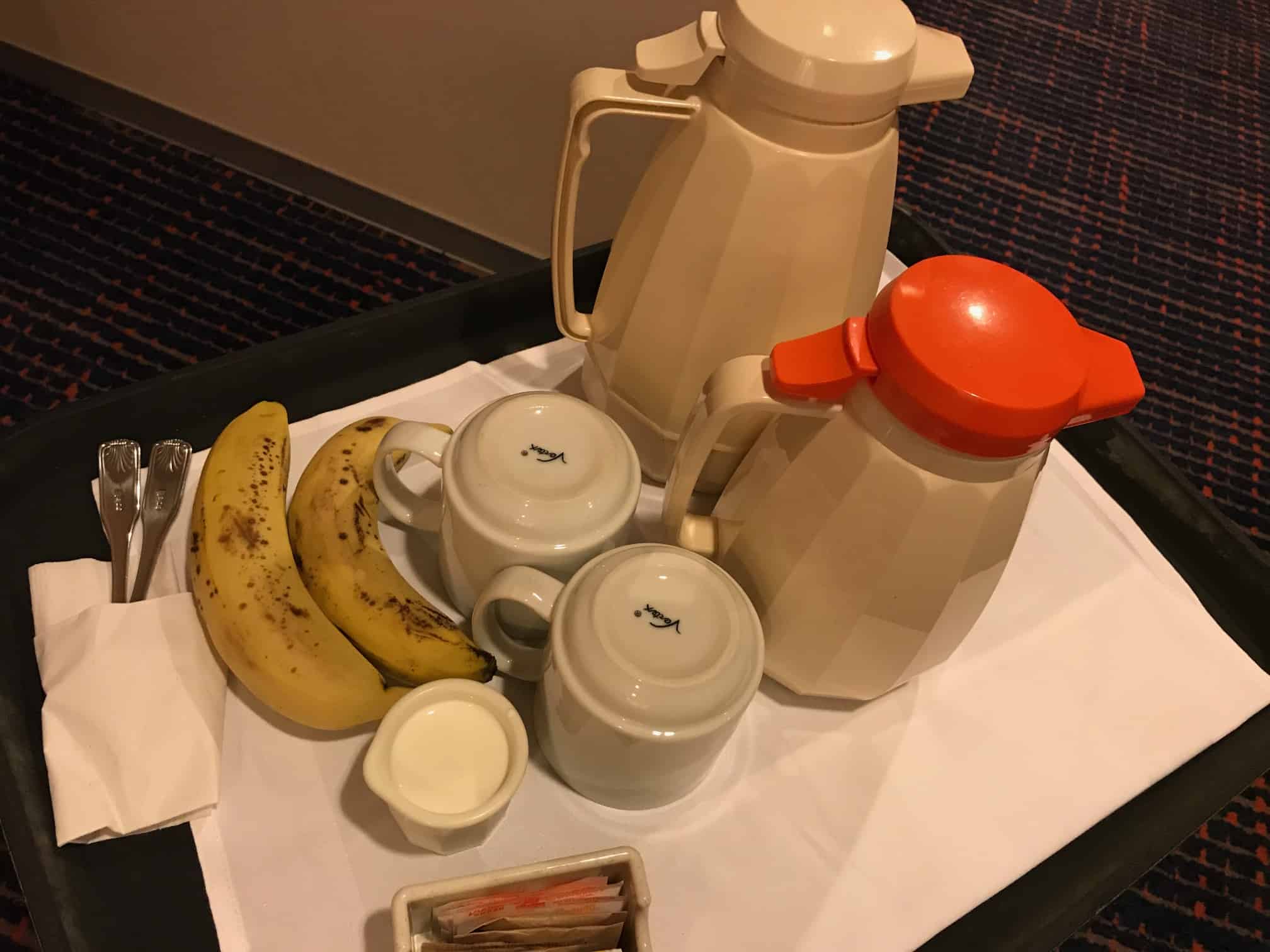 A lot of people like to sleep in on vacation, but there are definitely benefits to being an early riser: There were only two other people when I got to the gym at 6:15 a.m. and by the time I finished at 7 a.m., only one more had arrived. We all know that people tend to gain weight on cruises, but I'm determined to make sure that doesn't happen during this sailing. Okay, sure, I bypassed the stairs in favor of the elevator twice today. But I also ran three miles, so I'm feeling pretty good!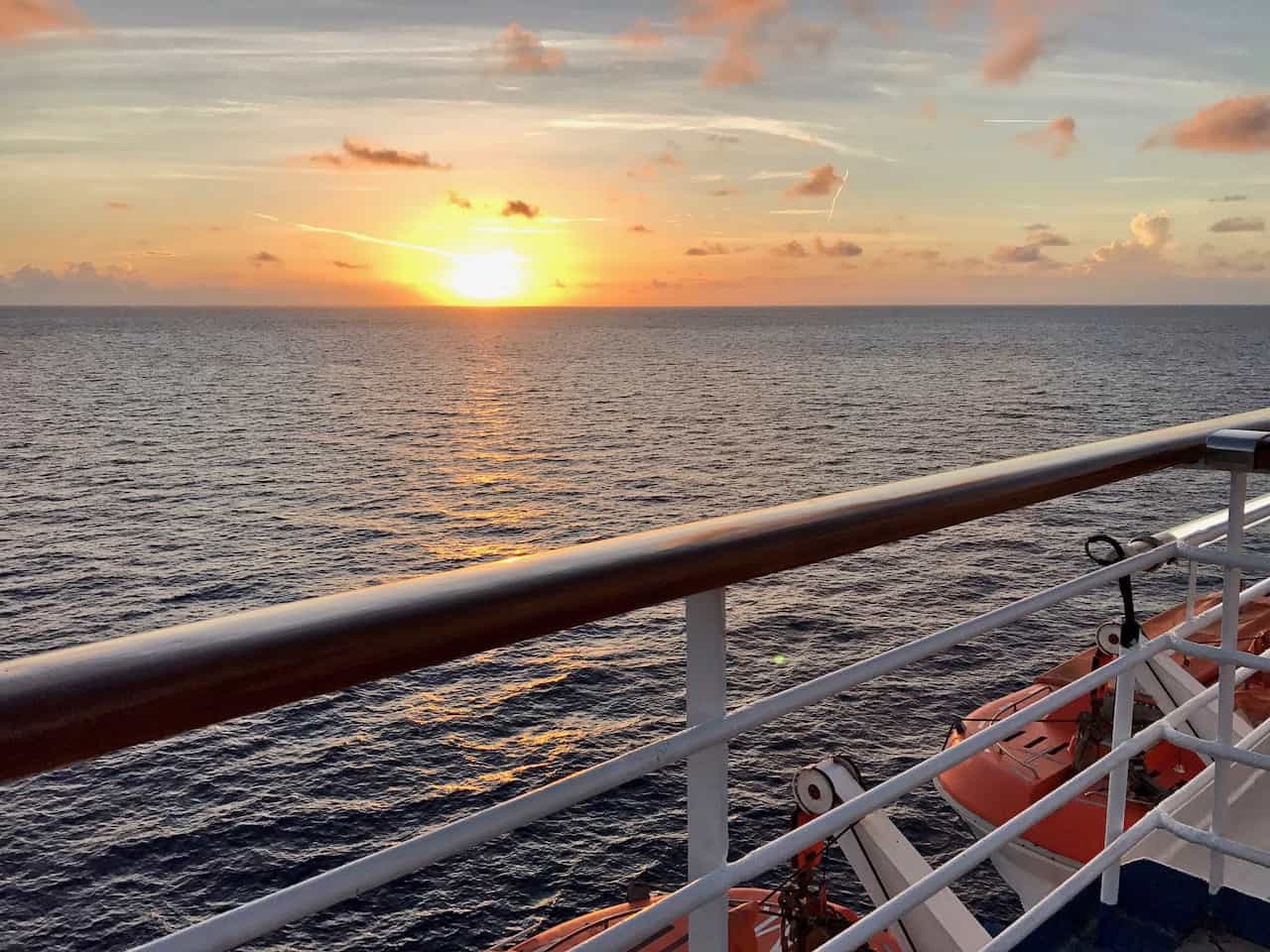 For those on board who missed the sunrise because they were out too late partying (and you know who you are), I'll just say you missed a good one. Afterwards, I headed to the main dining room for the always popular Sea Day brunch. In the past, this has been a danger zone for me diet wise, but I kept it simple today by going with an egg white omelette and a side of hash browns.
After brunch, I explored the ship, camera in hand, snapping a whole lot of pictures, then relaxed in the adult's only Serenity area while waiting for the afternoon question-and-answer session with Carnival's senior cruise director and brand ambassador, John Heald. If you've spent any time at all on Heald's Facebook page, you know that he's a pretty upfront guy. If he knows the answer, he'll tell you and if he doesn't, he'll do his best to find out. This was a no-holds barred session with Heald fielding questions about everything from where ships will be deployed down the line to why the on-board internet seems completely incompatible with Samsung phones.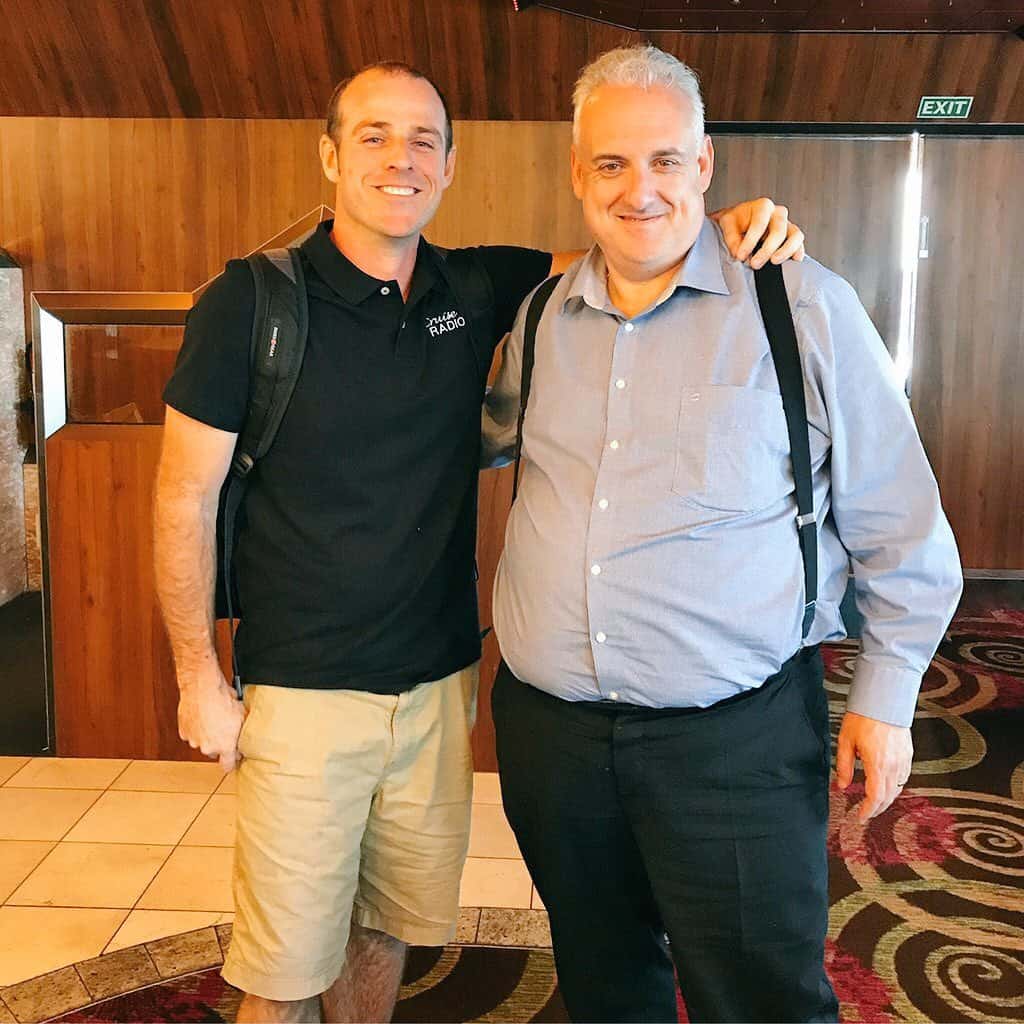 Following the Q&A session — and after Heald had taken time to greet his adoring public — he and I sat down for a one-on-one interview. Fun fact: When listening to our chat, you may hear a lot of glasses clinking. As much fun as we had, that is not us constantly toasting ourselves for being such witty guys… it's actually the sound of the staff preparing the dining room in which we recorded our conversation for the evening's dinner service.
While I passed on them, today was also the Dr. Seuss parade as well as the Seuss-themed breakfast (which runs $5 per person). Yes, the meal is definitely aimed at the kid set, but I'd go back in a heartbeat. Seeing as I'm a grown man who definitely gets his money's worth out of his Walt Disney World annual pass, it shouldn't surprise anyone that I become an overgrown kid when it comes to things like the Green Eggs & Ham breakfast.
Read More: 7 Reasons to Do a Character Breakfast
Sea days — when everyone is on board and looking for something to do — are a great way to get a feel for how well designed a ship is. Whether because of the hot weather or the slightly older crowd on this particular cruise, today's sea day was just about perfect. One thing that was not lacking? Chair hogs. At one point, I looked across the pool deck and saw nothing but a sea of blue towels reserving empty, abandoned loungers.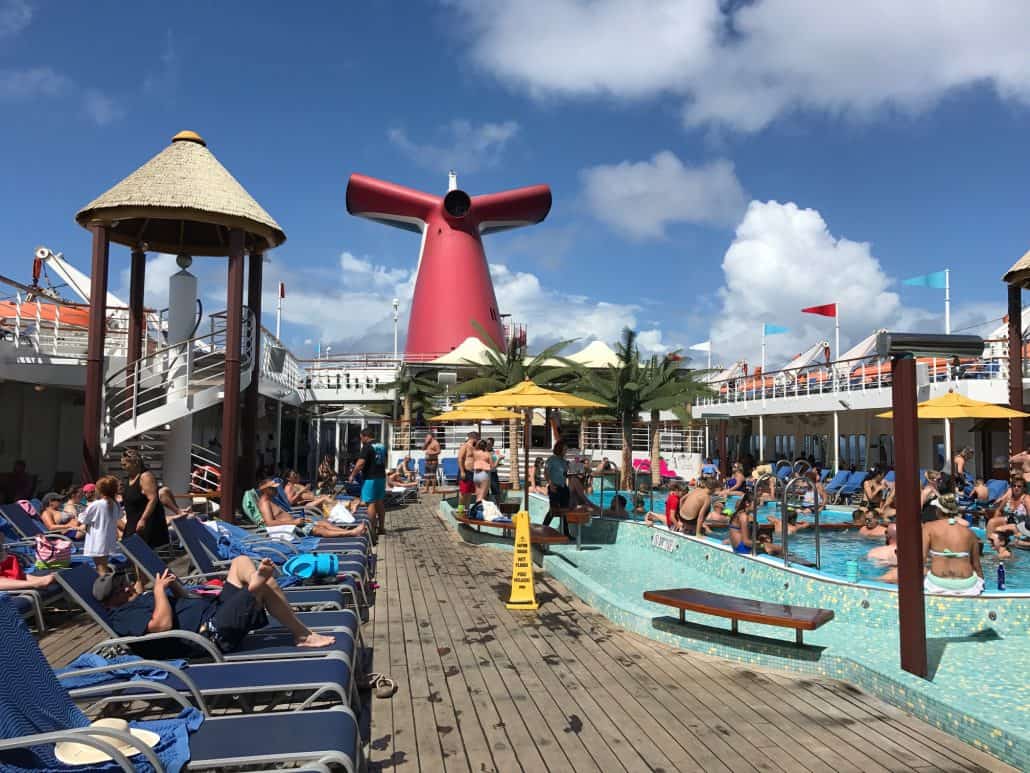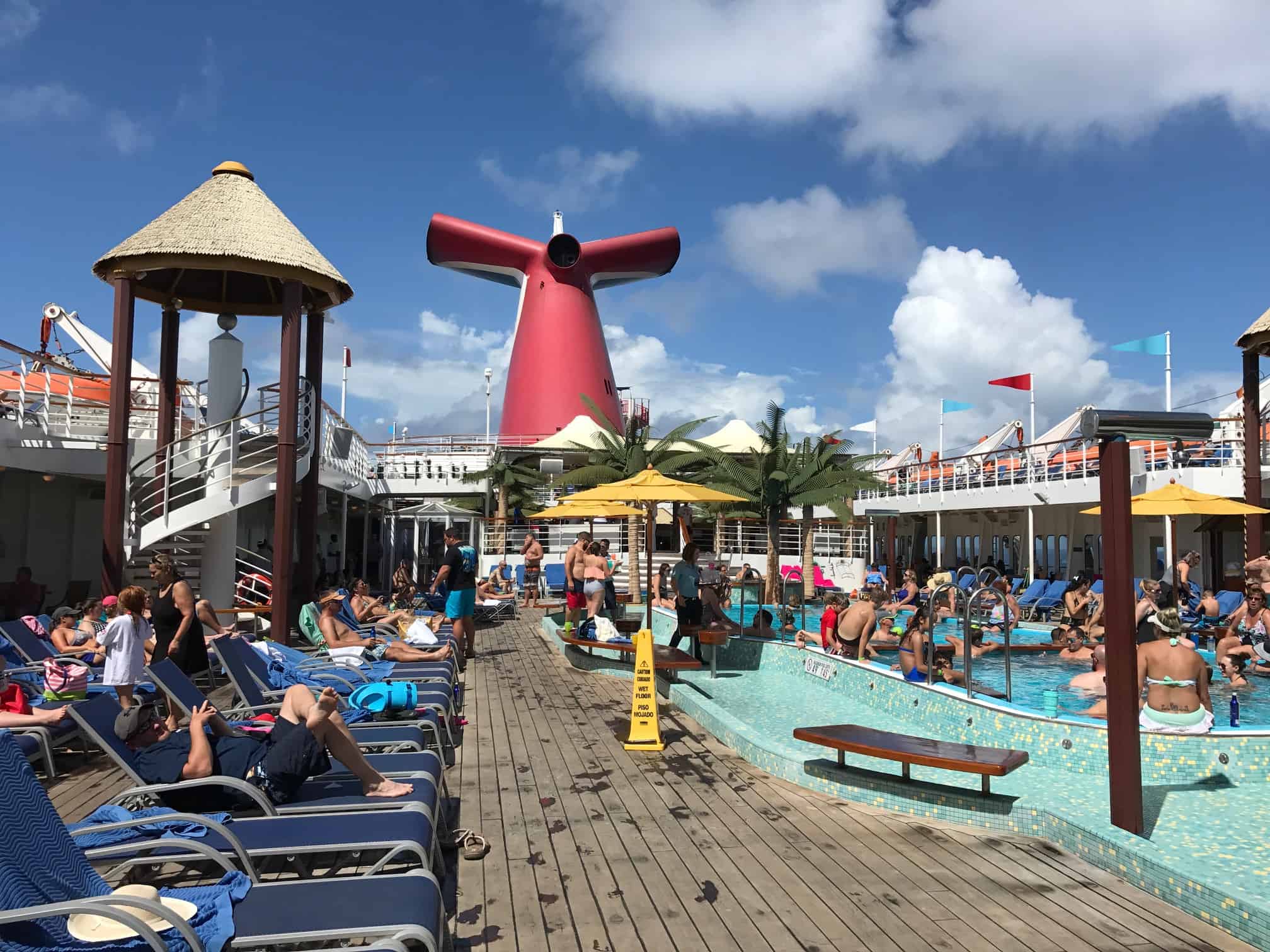 This being a premiere casino cruise, there are a lot of high rollers on board. In fact, there are so many that they wheeled some of the slot machines off the floor to make room for a few extra table games. Absolutely no one will ever accuse me of being a whale. I spent a little time in the casino, playing roulette for about 30 minutes and ultimately breaking even. You know how some gamblers are exciting to watch, because they make big, bold bets? I'm the complete opposite. I may be the most conservative, boring roulette player in the world, always betting on basic black. The one and only time I hit it big was when I decided to let everything ride on 11, but that was beginner's luck and not a move I'm likely to ever repeat.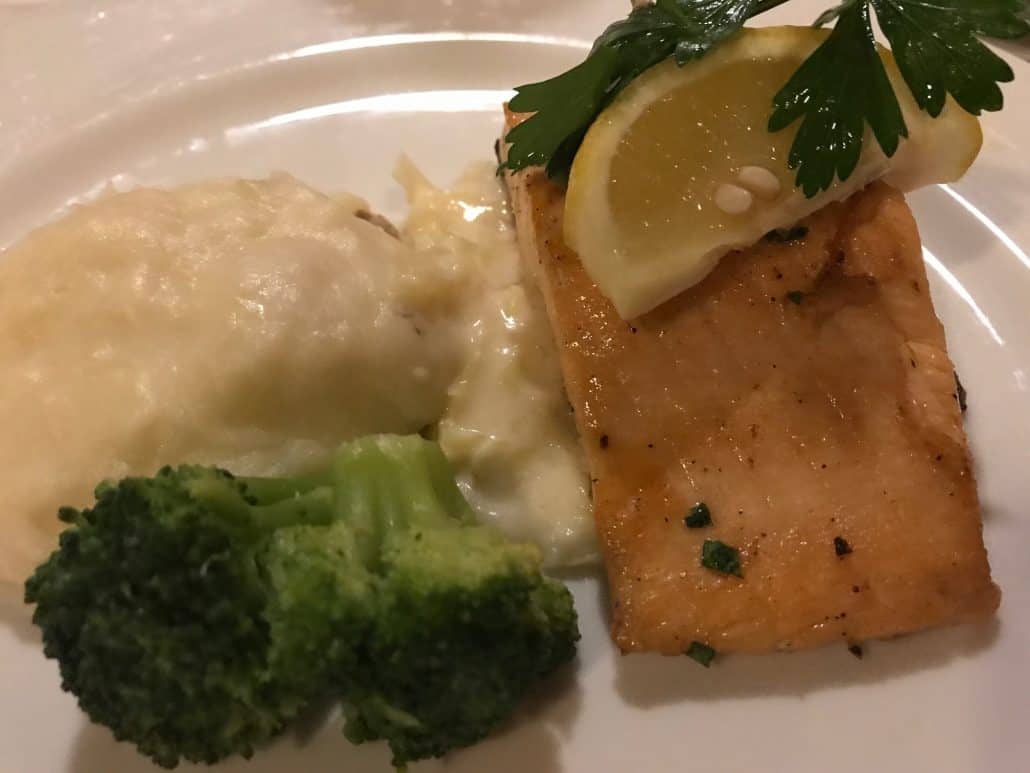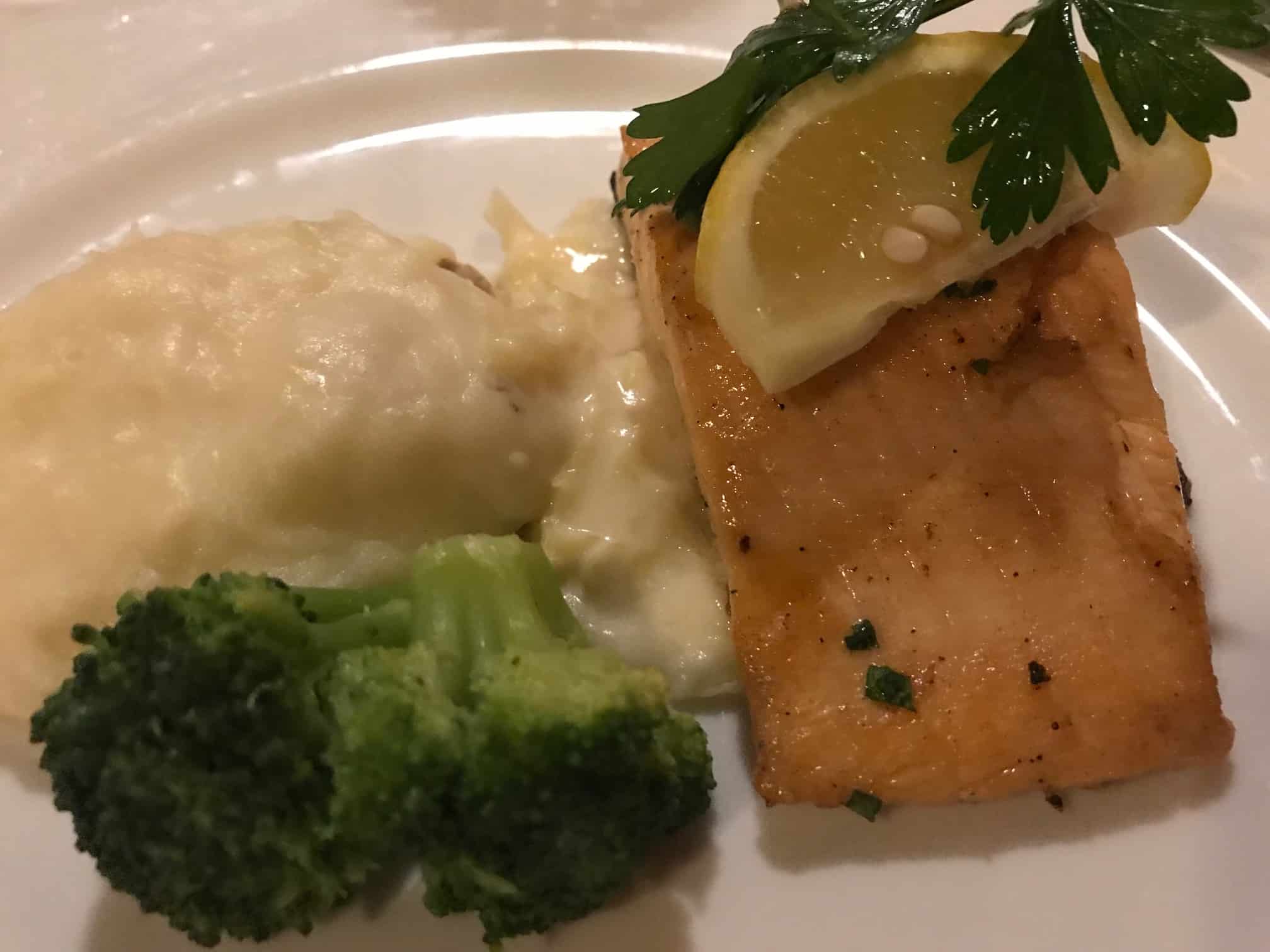 Tonight was formal night, which is always fun… especially from a people watching point of view. Unfortunately, they only serve lobster — which I'm a big fan of — on sailings of five nights or longer. Since this was a four night cruise, we had shrimp and prime rib instead. (Yes, they have a surf-and-turf combo on the menu, but it comes with a surcharge of $20.)
Tomorrow, we arrive in Nassau. While there, I'm scheduled to visit another Carnival ship that will be in port so I can get some picture for the site. Although I'm already sore from today's visit to the gym, I'm hoping to get another workout in before we dock at 8 a.m.  But we'll see…
Until tomorrow, goodnight from the Carnival Fascination.
Want to read yesterday's Carnival Trip Report? Read it here.