For a while now, cruise lines have — in conjunction with the islands impacted by last year's hurricanes — been working hard to let potential visitors know that the Caribbean is back in business. But of course, both the cruise lines and the islands have a literal investment in their ability to convince tourists to come back. The various businesses located on the islands need an influx of money in order to get things back to normal, and the cruise lines want to see that happen as soon as possible, given that the impacted ports are as popular as they are profitable.
One of the hardest-hit ports was San Juan, and those paying attention to the news know that much of Puerto Rico still has a long way to go in the recovery process. With that in mind, we asked Terry Thornton, senior vice president of port operations, how San Juan's recovery is going… and he was brutally honest in his responses.
Is San Juan Ready For Tourists?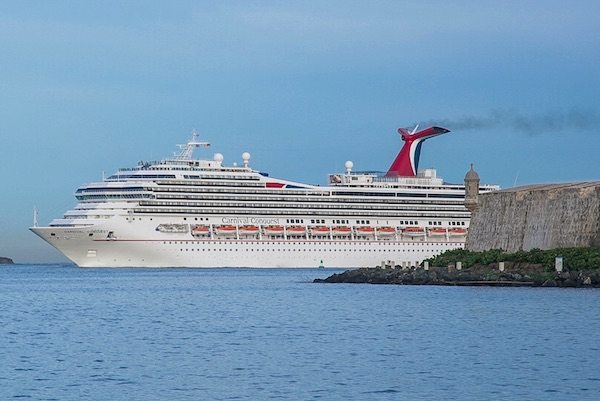 "It's one thing for cruise lines to talk about everything being fine," he said during a recent interview (the entirety of which can be heard here). "Don't trust [naysayers], it's all good. It's another thing for me to tell you about how our guests are actually rating their experiences in San Juan when they visit. Because after a cruise, we send a survey to all guests" for feedback about the cruise in general and the specific ports visited.
"What I can tell you about San Juan," Thornton continues, "is that the ratings we're receiving [from guests now] are higher than we were receiving prior to the storm."
The exec says that this is "a great testament to all the people working so hard in San Juan to make it a good experience for our guests. We're very, very excited about that." He adds that Carnival is seeing similar results in St. Thomas and St Martin, and that's why they want to get the word out.
"It's very easy for the cruise line to say everything's fine," he concludes. "It's another thing for our guests to be telling people that it's fine, and telling their friends and relatives what a great experience they had!"