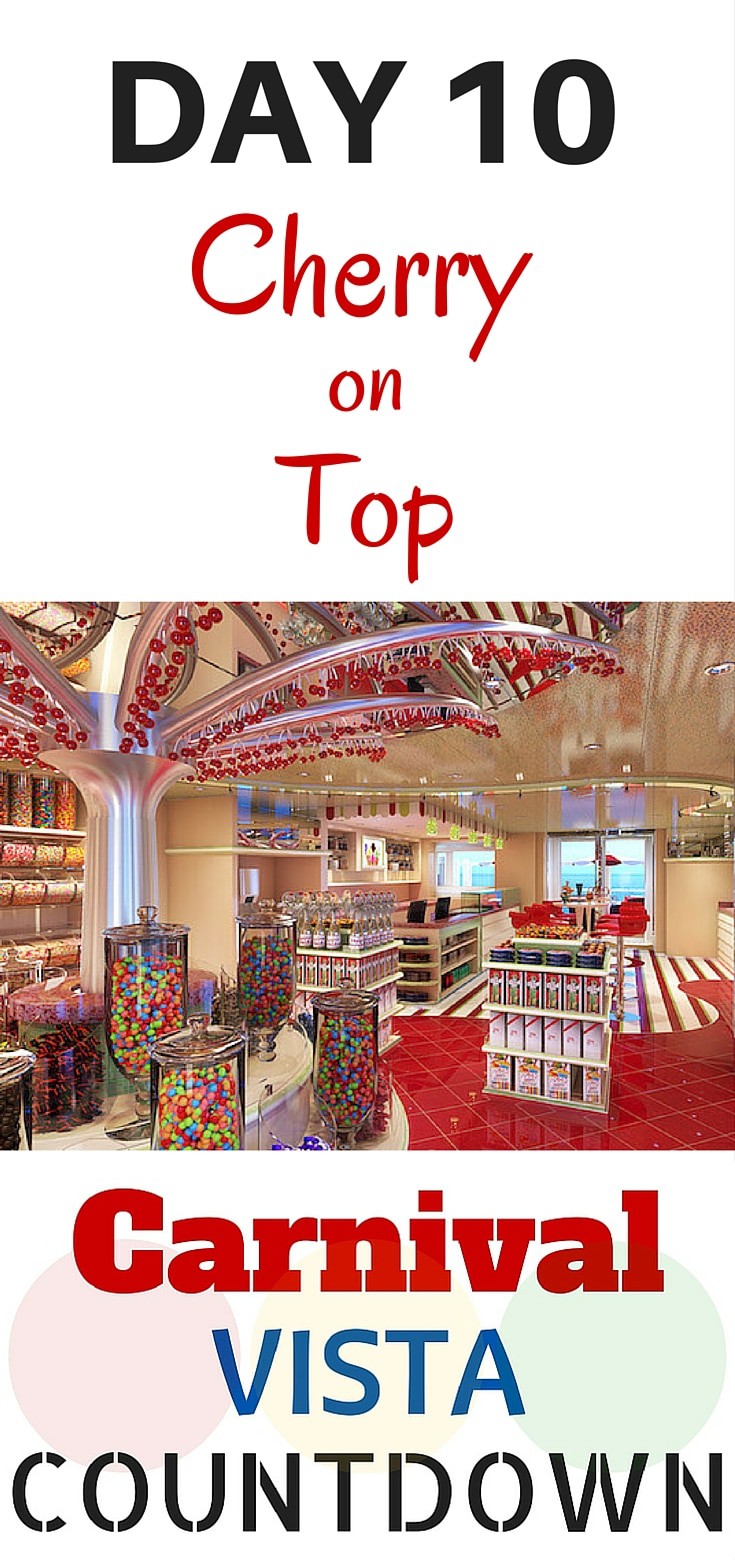 With just 10 days left in our Carnival Vista countdown, today we're taking look at something pretty sweet: Carnival Vista's Cherry On Top.
What's Different
Many cruisers will already be familiar with the name of this popular candy store featured on many Carnival ships, but we've never seen Cherry On Top like this before. The one on Carnival Vista will satisfy your sweet tooth on a new level, featuring a mix-in ice cream bar where you can select your favorite candies and sweets to be mixed into your ice cream on a chilled slab and then served to you in a cup or your choice of a variety of cones. Yeah, you read that right. Carnival Vista will also have a newly designed space with both indoor and outdoor seating. This is another first, as Cherry On Top is usually located inside the ship with the other Fun Shops. So now cruisers can enjoy their sugar rush outside with the sea breeze or stay inside to get seconds. I guess dreams really do come true.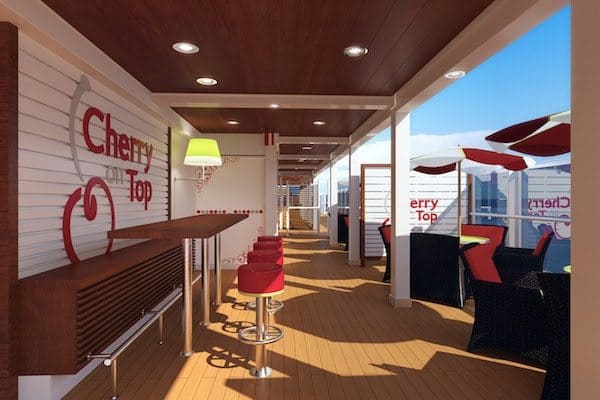 What We Don't Know
Despite the excitement around this new ice cream bar, Carnival has been quiet about what flavors will be served. It's safe to assume that the standard flavors of vanilla and chocolate will be there, but beyond that it's anyone's guess. The "variety of cones" that the ice cream will be served in is also an intriguing statement. Does this just mean a cake cone and a waffle cone, or will Carnival Vista's Cherry On Top also offer chocolate-dipped waffle cones and other cones with nuts or sprinkles? We will be licking our lips in anticipation!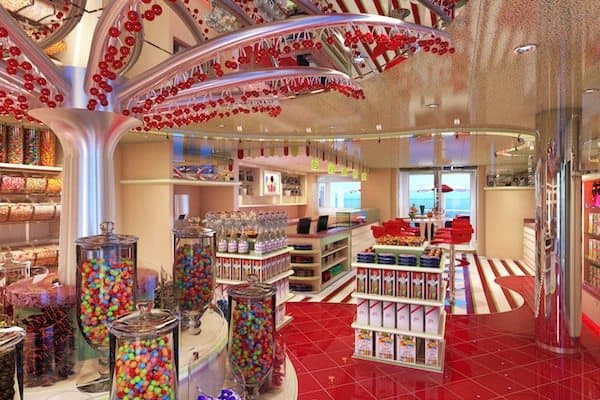 It's Fun for All
The best part about the reinvented Cherry On Top on Carnival Vista is that it knows no demographic. It appeals to anyone of any age group who has a sweet tooth, so this will be a popular spot for all cruisers. What could be better than enjoying some sweet candy mixed into some sweet ice cream on a pretty sweet cruise ship?
Want to catch up on our previous Carnival Vista Countdown posts? Check them out below!