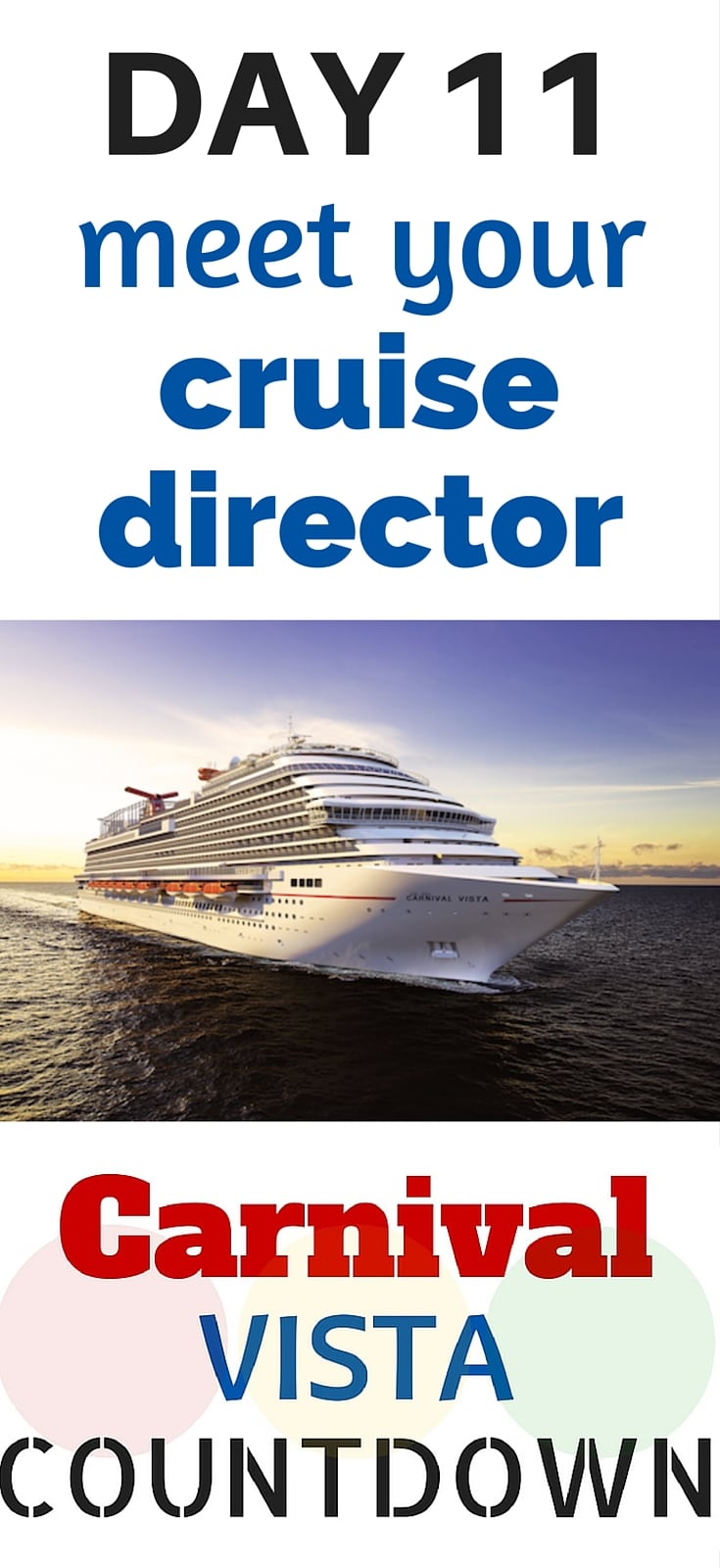 Many people think the cruise director's job is simple, and I blame The Love Boat's Julie McCoy. She made it look easy, wandering around with her clipboard, welcoming people on board and then playing matchmaker, never breaking a sweat. But in reality, a ship's cruise director might well be its most underrated, hard-working staff member, as well as basically serving as the public face of the company.
Think about it: Who did you see more often during your last cruise… the captain or the cruise director and their staff? Chances are good it was the latter, meaning that when you board the Carnival Vista, you're going to be seeing quite a bit of Matt Mitcham!
He's Already Workin' Hard!
If you follow Mitcham on Facebook, you know that the energetic guy has been posting behind-the-scenes videos offering sneak peeks at areas like the Liquid Lounge and the Havana Bars even as the finishing touches are being put on them. (You can also learn some dance moves from his vids so that you're ready to hit the floor and look like a pro!)
How He Got His Start
Mitcham most recently served aboard the Carnival Breeze and Sunshine, the latter of which he left in early March to join the crew of the Vista. Last August, the charismatic entertainer told Travel Pulse that he sort of accidentally got into the business after falling in love, not with the sea but a lady. "Prior to meeting," he said, "she had already applied to Carnival as a social host. I was young and in love, so I followed her out to sea and signed my first contract. I thought she wanted me to follow her, but she was actually trying to get away from me!"
Three cruises later, she jumped ship — both in terms of cruising and their relationship — and he stayed behind. "This was eight years ago," he said. "You never know where life is going to take you!"
One thing we know is that come May, life will be putting a whole lot of people directly into Mitcham's path… and he'll do his darndest to keep them all entertained!
Is there something about the Carnival Vista you're especially excited about? Hit the comments to tell us what and why, and we just might give you a shout-out in the coming days! Meanwhile, if you've missed any of our ongoing series, click below!