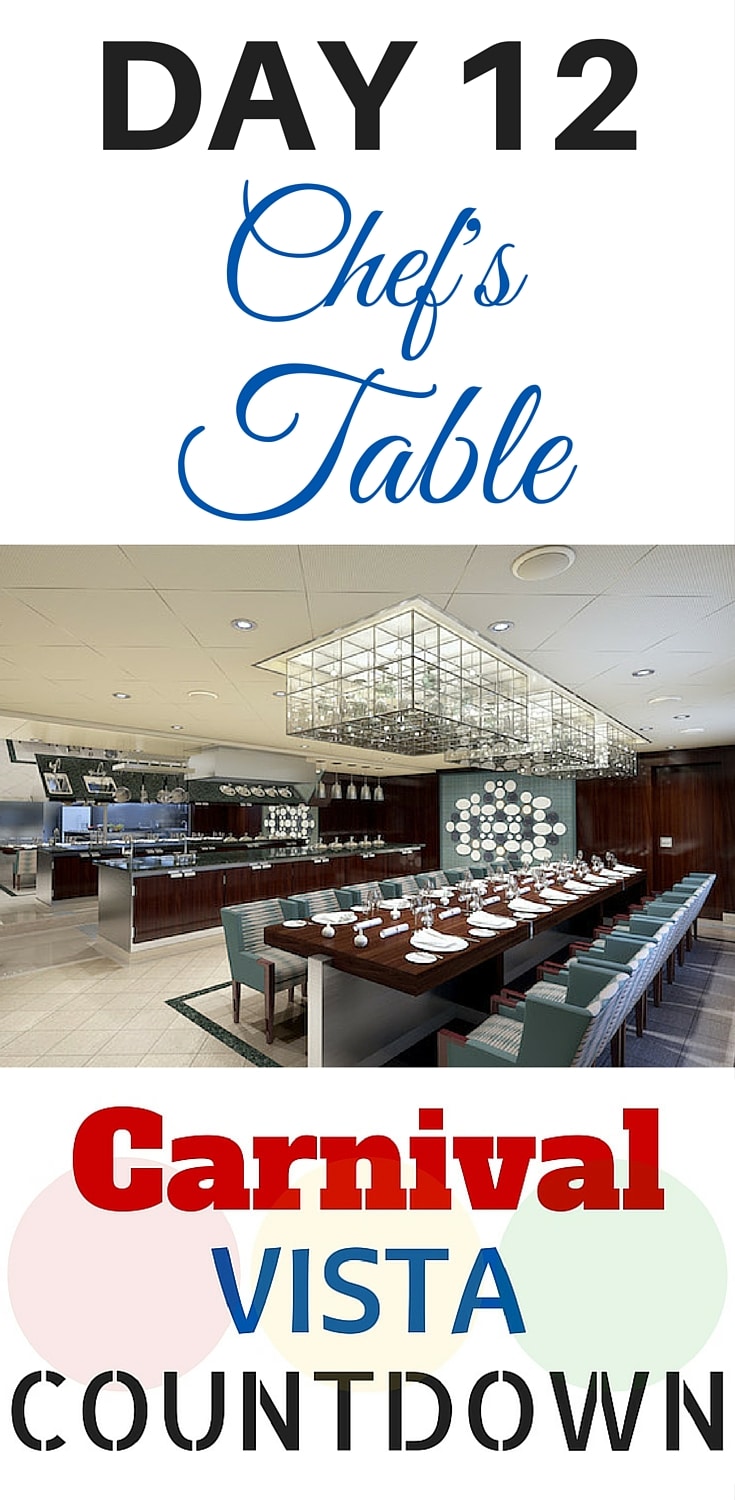 Let's get this out of the way right up front: You won't go hungry aboard Carnival Vista. Promise. There are all kinds of places to eat meals big and small or grab snacks. But today, as we continue exploring the ship set to debut on May 1, we're going to focus on a very specific meal available to a limited number of people. Wait, did we say "meal?" Make that experience. Because after dining at the Chef's Table, you may never look at food the same way again.
What Makes It Unique
Some of you may have been lucky enough to have done the Chef's Table on other ships, which might leave you wondering what it is about Vista's experience that raises the bar. Well, you really can't get much more up-close and personal than being served your dinner right there in a specially-designed room just off the galley, where you'll get a fantastic view of not only what goes into making your special meal, but how the staff manages to feed thousands of people every day! (In the past, Carnival's various Chef's Tables have taken you into the galley for champagne and nibbly bits, with the actual meal then being served in a non-traditional space, such as the Library Bar aboard the Carnival Sunshine.)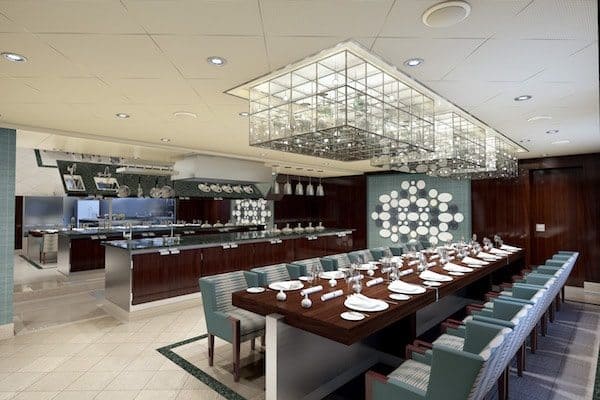 An All New Menu!
While many Carnival vessels have offered Chef's Table dinners in the past, Vista will be rolling out a new menu when she debuts. (Never fear, when we get word of exactly what's on it, we'll be sure to let you know!) This is going to be a popular ticket, and seating is typically limited to between 12 and 16 guests, making it one of the most unique things you can possibly do while at sea. What we're saying is: Make your reservations in advance! For more details, including how to go about securing your place at the table, click here.
Is there something about Carnival Vista you're especially excited about? Hit the comments to tell us what and why, and we just might give you a shout-out in the coming days! Meanwhile, if you've missed any of our ongoing series, click below!