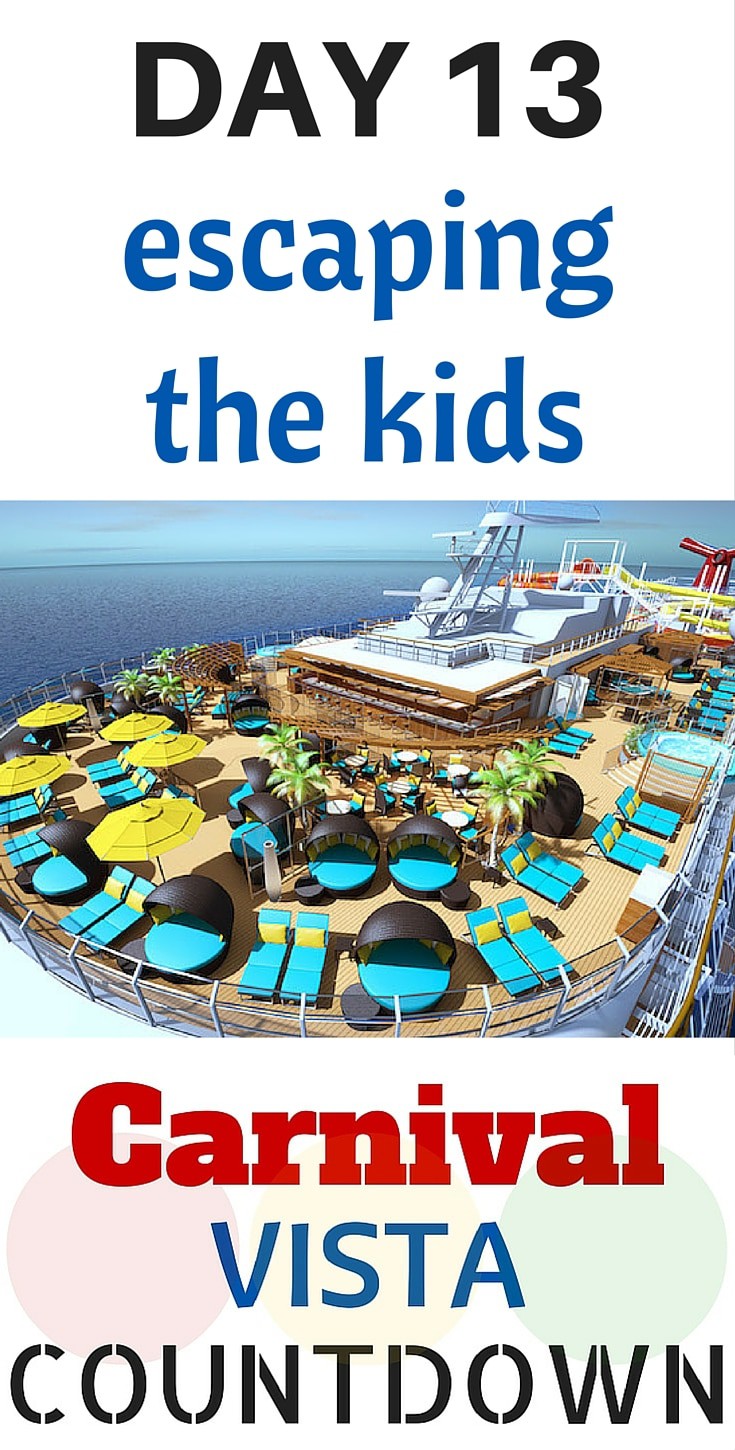 There are two types of people who enjoy a little time away from children: People who have them, and people who don't. And whichever side you happen to fall on, we're pretty sure you'll want to carve out a little time while on the Carnival Vista to enjoy Serenity, the ship's adults-only zone.
Comfort Zone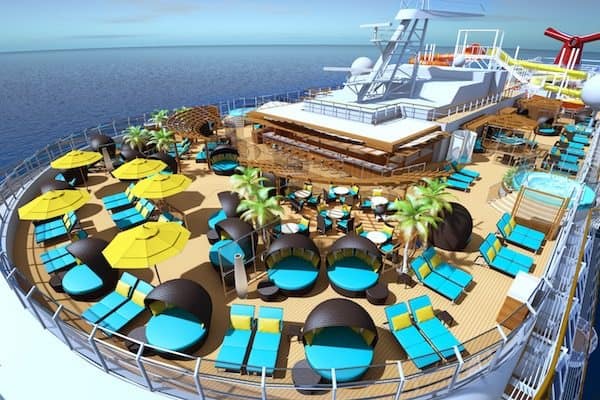 Anybody who knows the Carnival Fun ships knows that Serenity isn't new to the line. In fact, it's become a wildly popular venue among the line's passengers, especially among those who are looking for someplace to worship the sun without being right in the middle of the poolside activities. In the Serenity area, those 18 and older can trade the plastic loungers found around the pool for crazy comfy cushion-topped wooden chaises and daybeds. (Although, as with pretty much any space on any ship on any cruise line, get there early if you want a prime spot, because chair hogs are a fact of life, even in a place as heavenly as Serenity!)
Next Stop: Paradise!
If you've got kids, drop them off (maybe at Dr. Seuss' Bookville, which we visited yesterday) and then, trying to hide just how giddy you are, head to the aptly named Serenity. No need to stop and get a drink, because you'll find a full-service bar at your disposal once you get there. And new to Vista, you'll also find a different kind of bar: the kind with lettuce and croutons and dressing! That's right, Vista will offer a first-of-its kind venue called Fresh Creations, where you can pick up a made-to-order salad. And yes, it's complimentary, making it the perfect light lunch option if you have big dinner plans that evening. (Who are we kidding? You're on a cruise… you have big dinner plans every evening!)
The Ultimate in Relaxation
Located at the front of the ship and offering incredible views from deck 15, Vista raises the stakes when it comes to relaxation by giving guests an opportunity to book a massage in one of the outdoor huts located in the retreat. So how's this for a picture-perfect afternoon: Dropping off the kids, heading to Serenity for a salad and a cocktail, then slipping into a private space for a relaxing massage? Sounds like the perfect day to us!
Is there something about Carnival Vista you're especially excited about? Hit the comments to tell us what and why, and we just might give you a shout-out in the coming days! Meanwhile, if you've missed any of our ongoing series, click below!