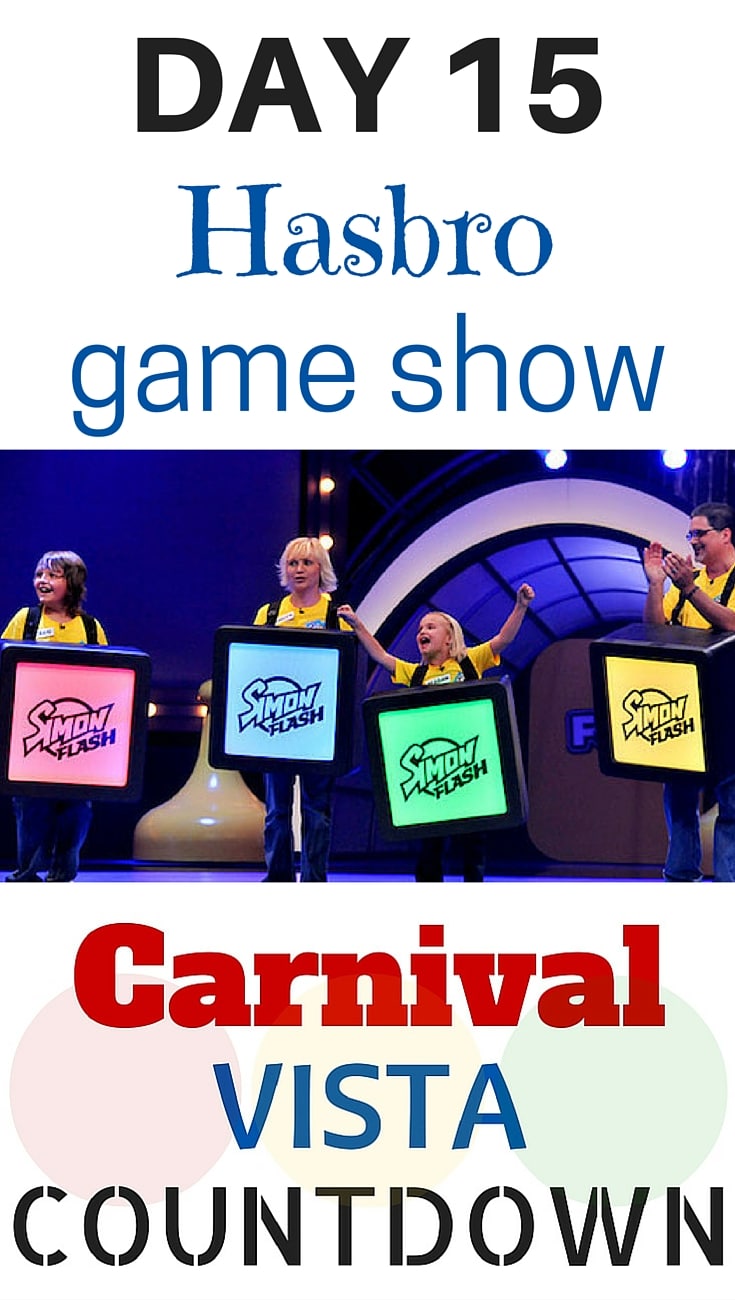 Carnival's Hasbro Game Show has been a huge hit for everyone ever since it debuted during their Fun Ship 2.0 upgrades.  The fun continues onboard Carnival Vista, with more fun and games than ever before.
What to Expect:
Guests are selected from the audience to play a mini-game, in which the winner gets to go up on stage for the real game.  These are basically like real-life versions of classic Hasbro board games, such as Sorry!, Yahtzee, Connect 4, and Operation.  Obviously though, since it's not like you can actually perform surgery on someone during a live game show, they have been modified a bit for the fun, interactive experience.  Participants can try their hand at shooting baskets for Connect 4 Basketball, bowl for the prize during Yahtzee Bowling, and compete during Operation Sam Dunk, which is like a cross between Operation and skee-ball, and Simon Flash.  Simon Flash is where participants each wear a giant cube with a different color.  A color combo shows on the screen, and they have to scramble to get into the right order.  It's a neat take on the classic hand-held game!  Not only is this a fun, fast-paced experience for the players, but the audience gets join in on the competitive spirit as well.  All players receive a Hasbro-related prize, such as gift cards toward the company's online store, or games to take home – the winner of course, receiving the biggest prize.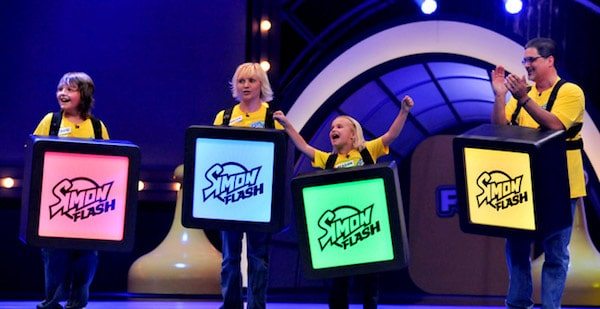 What's Different:
The Hasbro Game Show is available on the majority of Carnival's ships, and aboard Carnival Vista, we aren't expecting it will be much different than the usual.  However, the cruise line has hinted that Vista's version will include four all-new games, so we will have to wait and see what those are!
If you'd like to read the rest of our countdown series so far, click on the links below!