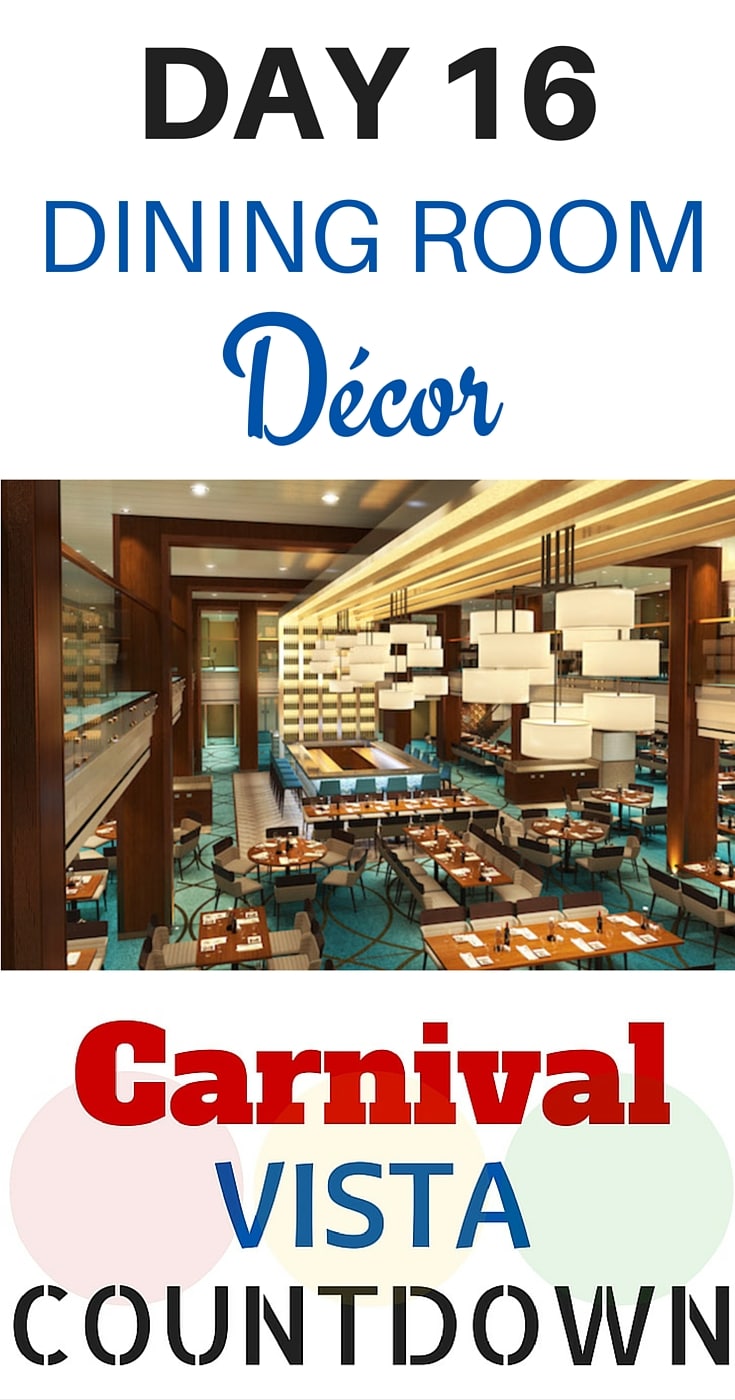 With just 16 days left before we officially meet Carnival Vista, today we're taking a look at another big change on Vista: the new décor in the main dining rooms.
What's Different:
The new, clean, modern look of Carnival Vista's Horizons and Reflections restaurants is a serious departure from the colorful and eccentric décor typically seen in Carnival's ships. The bright blue carpet paired with the dark wood will set a lively and sophisticated tone thanks to the work of award-winning designer BigTime Design Studios. The shift towards a more modern and chic design could signify that Carnival will be turning over a new leaf in its interior design choices for future ships, leaving behind the whimsical décor that is practically its signature in favor of a more modern, down-to-earth design. One of Carnival fans' favorite announcements so far, however, is that the Horizons Restaurant will feature a bar where cruisers can meet up before dinner for a cocktail, providing a more relaxed ambiance that will be more open for meeting new friends or making memories with old ones.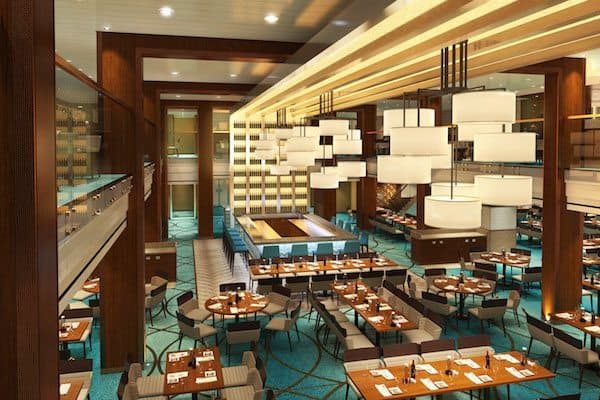 What to Expect:
Expect an inviting and cheerful atmosphere with an open floor plan that will make the space seem even more welcoming than before. The blue floors are relaxing yet just bright enough to harken back to the fanciful décor of other Carnival ships, while the beige and brown of the wood and walls have a more universal and understated look that will keep your focus on the food and the experience and not on the design choices. So, between the updated décor and allure of the new bar in the middle of the dining room, expect a more open and relaxed dining atmosphere.
What will be Served:
Nothing has been officially announced about what will be served in Carnival Vista's dining rooms. One would assume that it would be Carnival's "American Table" and "American Feast" menus that have been replacing the classic dining room menus on ships fleet-wide, but who knows… maybe Carnival is hiding one last secret from us with a brand new dining room menu just for the Vista!
If you want to read the rest of our countdown series thus far, click on the links below!