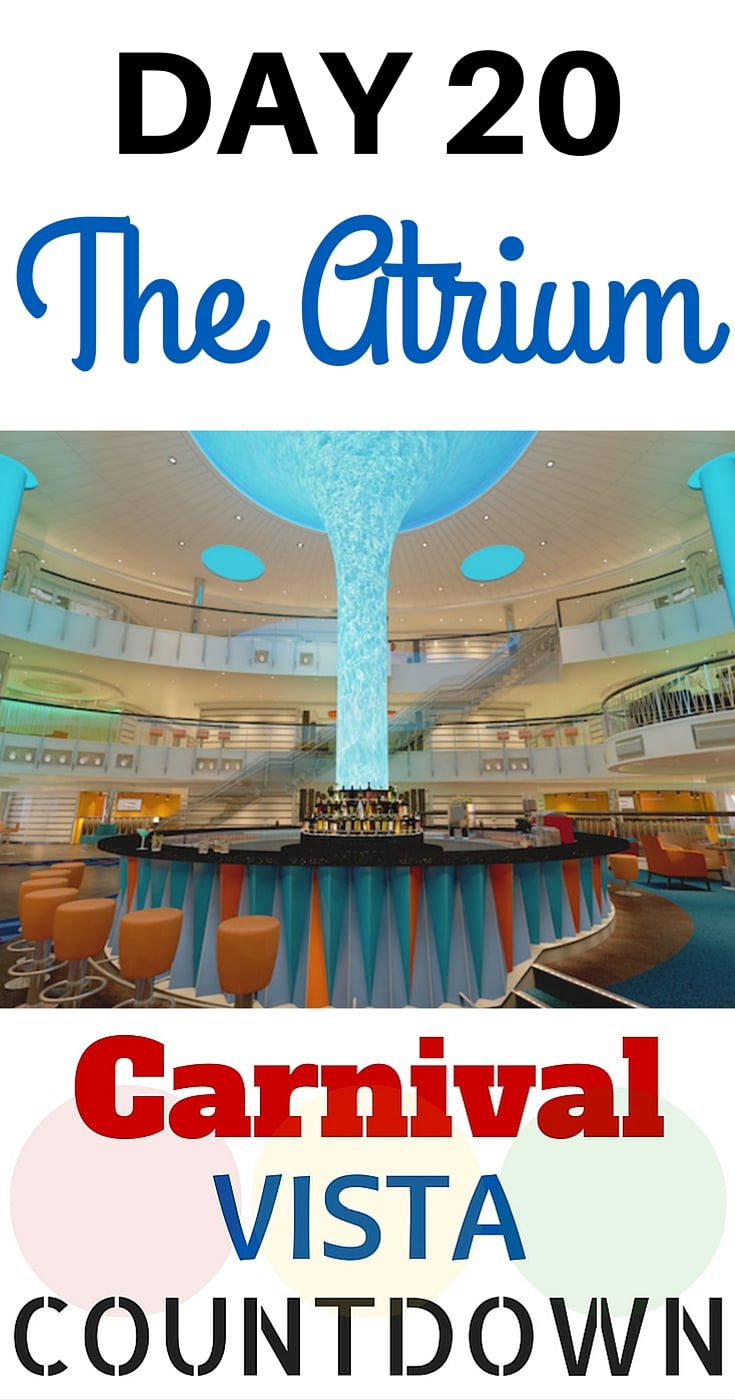 In anticipation of the May 1 launch of the Carnival Vista, we're looking at 20 things about the ship that have us excited. And today, we're talking about one of the most important areas of any ship, the atrium.
The Atrium
As with most ships, the Vista atrium will prove to be the beating heart of the vessel… and the technology on display promises to be quite breathtaking. The large, open space is the focal point of three decks, with a large bar taking center stage, as one would expect. What one might not expect, however, is the funnel-like LED display which will feature constantly changing visuals to help perfectly set the mood. Whether it takes on the appearance of a fish-filled aquarium or a night sky filled with fireworks, the atrium's screens are sure to be conversation starters.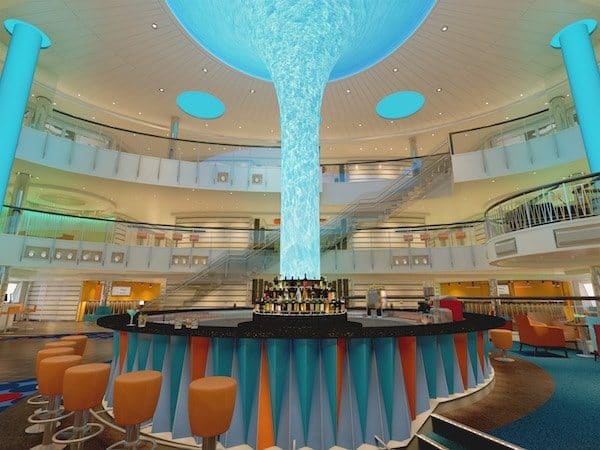 With comfy seating both at the bar and spread throughout the area, the atrium will prove to be the perfect place to grab a drink – and given how many watering holes there are aboard the Vista, prepare to hear us say that a lot! – or take in a little entertainment. (After a few cocktails, you or your fellow passengers may become the entertainment, seeing as there is a dance floor which we suspect more than a few of you will be hitting!)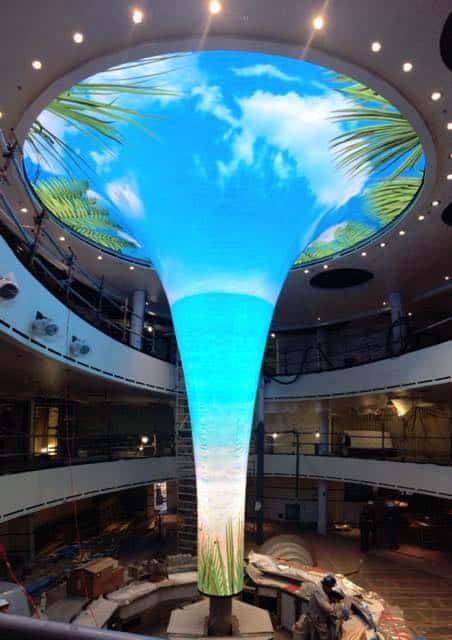 Since the atrium bar is where many folks start their vacation with a little "bon voyage" libation, it seemed like the perfect way to kick off our celebration of all things Vista. In the days ahead, we're going to be looking at many of the other unique features and sharing details on things you won't want to miss!
Is there something about the Carnival Vista you're especially excited about? Hit the comments to tell us what and why, and we just might give you a shout-out in the coming day!
Photos: Carnival