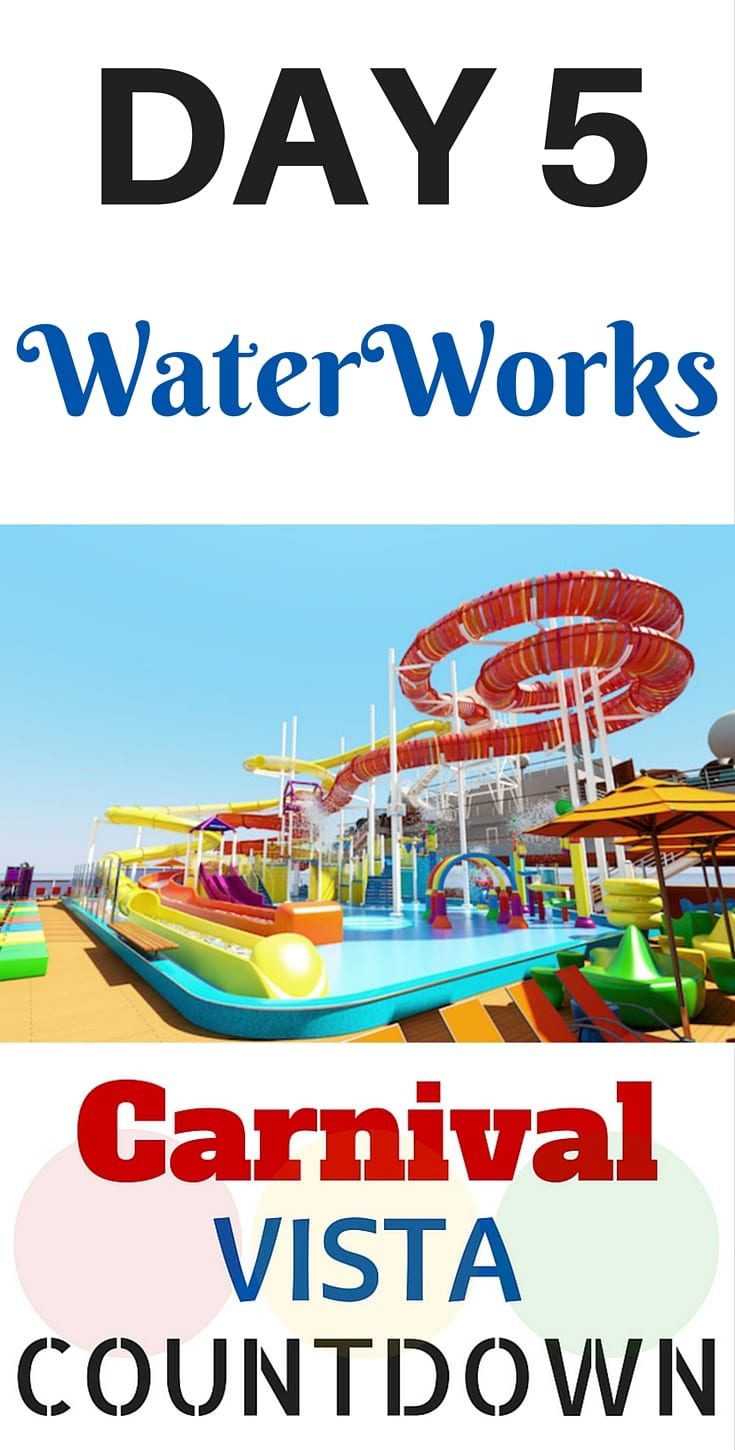 Just five more days until cruisers embark on Carnival Vista for her May 1 sailing and we've covered almost the whole ship. Now lets talk the water park, or as Carnival calls it, WaterWorks. This will be the biggest water park in the Carnival fleet.
What will we see?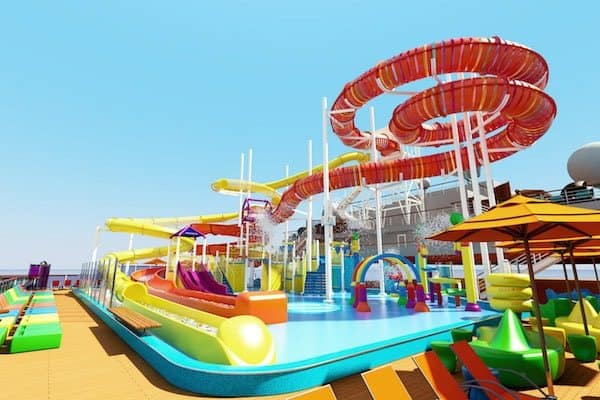 455′ long slide called the Kalidoscope slide filled with flashy lights and music
Twister Waterslide (300' long spiraling water tube slide)
300-gallon Power Drencher tipping bucket
Splash Zone with varied water spray apparatus
Mini Racer Slides for Children
Don't be fooled, Carnival Vista's WaterWorks area will not be just for kids.  Adults and entire families can have a blast racing down the water slides, getting drenched, and splashing away the afternoon.  If you don't mind being soaked by the end, there's something for everyone in WaterWorks.
With only days to go until the Carnival Vista's inaugural sailing, tell us what you're most excited about! Have you – or are you planning to – booked a trip on her yet? And if you missed any of our series on her many features, you can catch up by clicking the links below!