Carnival Vista will be here in less than a week and as if the ship doesn't have me excited enough, the Seafood Shack onboard has me doing back flips!
Debuting on the Carnival Vista, a New England-inspired eatery, Seafood Shack is a casual indoor/outdoor dining venue near the Lido Marketplace. This seafood-lovers' paradise will feature a menu full of delicious, fresh favorites available for purchase; including lobster rolls, steamed lobster, fried shrimp, crab cakes, fried clams and more.
Menu items include:
View the entire text only menu here.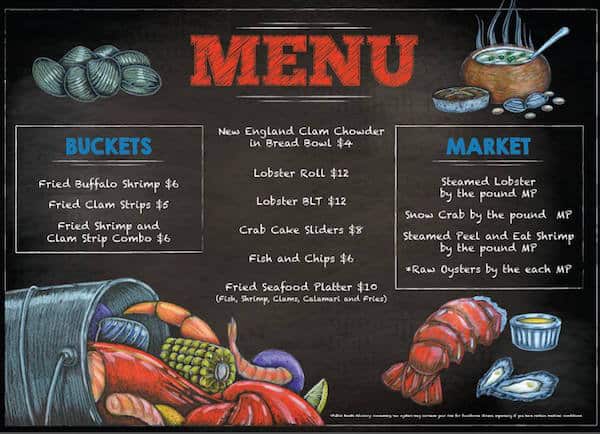 Buckets: steamed peel-and-eat shrimp, fried shrimp, fried clam strips, fried shrimp and clam strip combo
Lobster roll, lobster BLT, crab cake
Platters:  steamed lobster by the pound, snow crab by the pound (hot or cold) and crab cake platter – platters served with boiled corn on the cob, garlic bread or choice of hush puppies or crinkle cut fries
Steamed lobster, steamed shrimp, steamed crab, and raw oysters
New England Clam Chowder in a bread bowl
With only days to go until the Carnival Vista's inaugural sailing, tell us what you're most excited about! Have you – or are you planning to – booked a trip on her yet? And if you missed any of our series on her many features, you can catch up by clicking the links below!