A week from right now, folks will be boarding the Carnival Vista, their eyes widening, their attentions being divided as they try to decide which way to look as the ship's many pleasures vie for their attention. And as we're heading into the final days of our countdown, it's time to start focusing on some of the big-ticket items, including the place we're exploring today and which we suspect will be one of the most popular areas on the ship: the Havana pool and bar.
Nice Aft!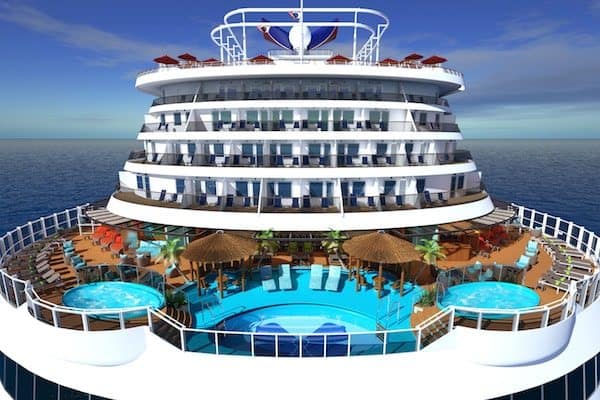 Last week, we took you on a tour of Serenity, the adults-only area located toward the front of the ship. Today, we're proving that this ship knows how to have a good time whether she's coming or going, because the Havana pool and bar are located at the opposite end. That's right, the Havana pool area is on the aft of the ship, making for spectacular views. It will also likely be a lot less crowded than the main pool during the day, as the Havana pool is only available to guests staying in Havana balconies and suites. At night, however, the area is open to all as it transforms into an extension of one of the venue so cool it's hot, the Havana Bar.
Bring Your Dancing Shoes!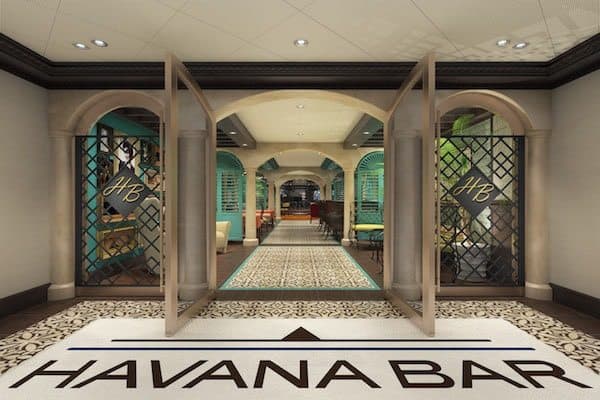 During the daytime hours, the Havana bar will feature nibbly bits and cocktails during the day, but as the sun sets, the area will become party central as it morphs into a Latin-themed club where the beats will keep you shaking your groove thing until the wee hours of the morning. One thing you'll find day or night: hand-crafted Cuban cocktails, allowing you to truly get into the Havana setting!
With only days to go until the Carnival Vista's inaugural sailing, tell us what you're most excited about! Have you – or are you planning to – booked a trip on her yet? And if you missed any of our series on her many features, you can catch up by clicking the links below!