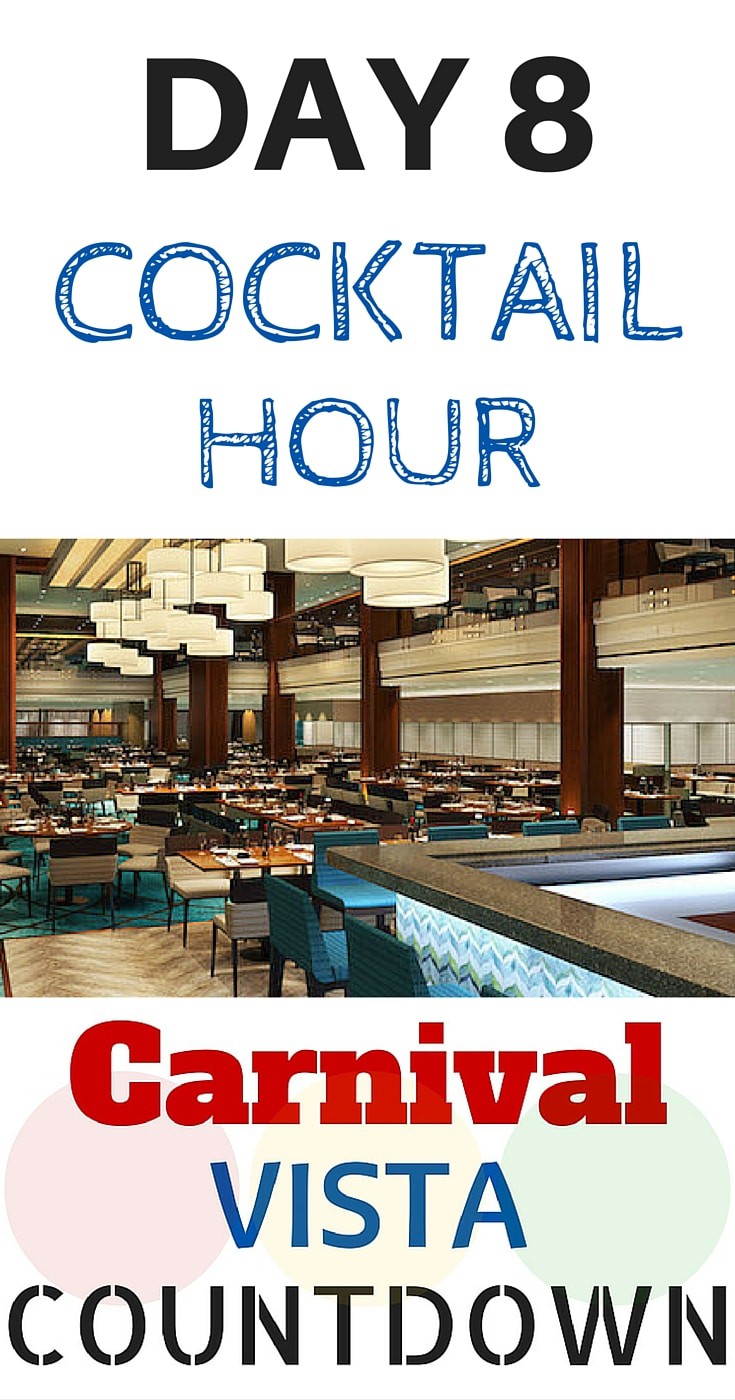 We're just over a week away from the launch of Carnival Vista, and you can feel the excitement in the air. And given how much we're looking forward to the beauty's debut, this seems like the perfect time to hoist a drink. So today, how about we talk about another first for Carnival which combines two of our favorite things: restaurants and cocktails!
Want A Pre-Dinner Drink?
Vista features two main dining rooms, Reflections and Horizons, and while both are gorgeous, only the latter has a bar at which you can meet your compatriots for a little pre-dinner drink. For that matter, should your mother-in-law decide she's more interested in grilling you than eating her roasted sea bass, you can slip away during the meal for a quick beer.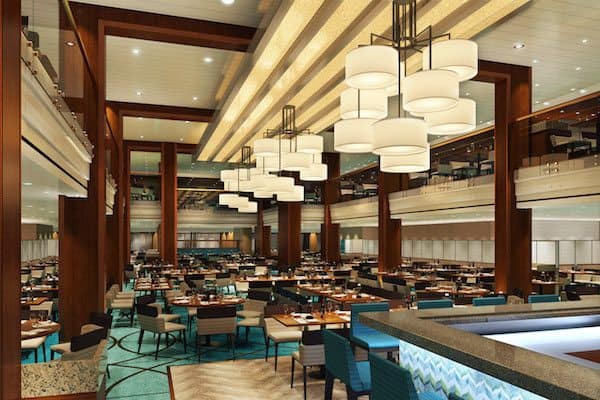 It's About Time!
While the idea of having a bar inside the restaurant seems pretty basic – it's practically a staple in most land-locked establishments – it's not only a first for Carnival, but fairly unusual for the industry as a whole. While you can order drinks with dinner, and there are always plenty of places outside the restaurant at which to meet your companions for a pre-dinner beverage, main dining rooms almost never have their own watering hole.
Of course, there are numerous other bars aboard Vista… including the Havana bar, which we're so excited about because… well, how about you come back tomorrow, and we'll take a look at both that venue and the Havana pool!
Is there something about the Carnival Vista you're especially excited about? Hit the comments to tell us what and why, and we just might give you a shout-out in the coming days! Meanwhile, if you've missed any of our ongoing series, click below!