It's time to cruise aboard Carnival Vista from Miami. Normally, I like to fly to whatever city I'll be sailing out of a day in advance. I always recommend doing this so that if you happen to have any kind of travel snafu, it doesn't cause you to miss the ship. But because of scheduling, I decided to fly to Miami the morning of my April 30th sailing aboard Carnival Vista.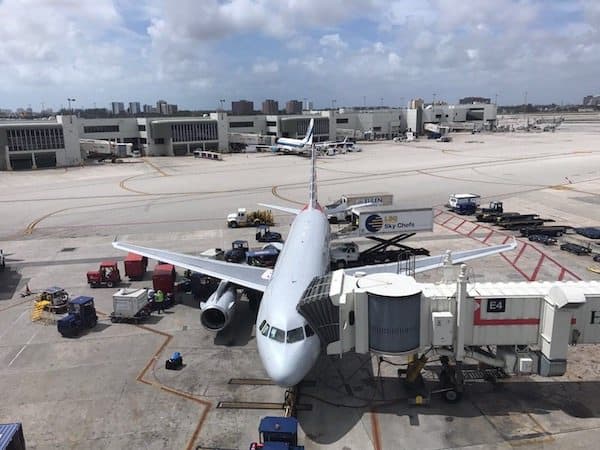 Truth be told, everything about this particular trip has felt a bit off. Usually, my internal cruise countdown is on high alert and I have a packing list to make sure I don't forget anything. But the death of a friend earlier this week threw my world out of whack a bit, and that included my normal pre-cruise routine. But given that he loved cruising almost as much as I do, I knew he'd want me to get my act together, so – as they say – on with the show.
This Week's Itinerary
Day 1 – Leave Miami
Day 2- Sea day
Day 3 – Ocho Rios, Jamaica
Day 4 – Grand Cayman
Day 5 – Cozumel
Day 6 – Sea Day
Day 7 – Return to Miami
Always Something New
Obviously, I go on a lot of cruises, and I'm often asked, "Do you ever get bored?" And the answer is a definite "no." For one thing, what some people call "boring" – such as sitting on the deck, staring at the horizon or watching the sunset – I call "relaxing." But more importantly, I find that even after all the cruises I've done, there are always things I haven't yet experienced. This week will be no exception.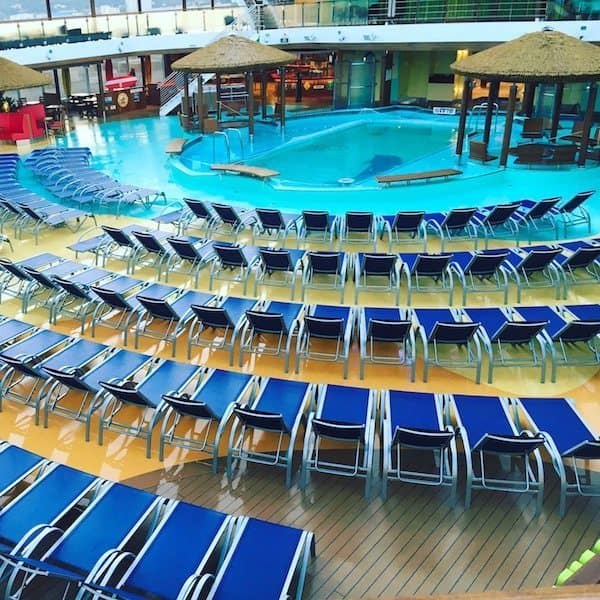 Entertainment
For example, earlier this year, Carnival rolled out "Lip Sync Battle at Sea," a ship-board version of the wildly popular TV show. As we've seen in the past with things like Hasbro, The Game Show, Carnival does an amazing job at transitioning these types of things from the screen to the stage, so I'm really looking forward to experiencing this. And later this week, Jay Leno will be performing onboard as part of the Carnival LIVE concert series, doing a 60-minute set while we're docked in Cozumel on Thursday.
Excursions Planned
Shore excursion wise, I'm looking forward to seeing Dunn's River Falls, located just outside of Ocho Rios, Jamaica. Spring fed, the water flowing over the staircase-like rocks is so rich in minerals that it is described as being a "living phenomenon" because it changes over time. And while in Jamaica, I'll also try my hand at bobsledding, another first for me.
While I've been to Stingray City in Grand Cayman, it's been over five years since the last time. It'll be interesting to see what – if anything – has changed, and this time, I'll be experiencing it via catamaran. And while I haven't yet decided exactly what I'll be doing in Cozumel, I'm pretty sure it will involve some beach time and snorkeling. After all, I just spent $40 on a new bathing suit.
Other Things I'm Looking Forward To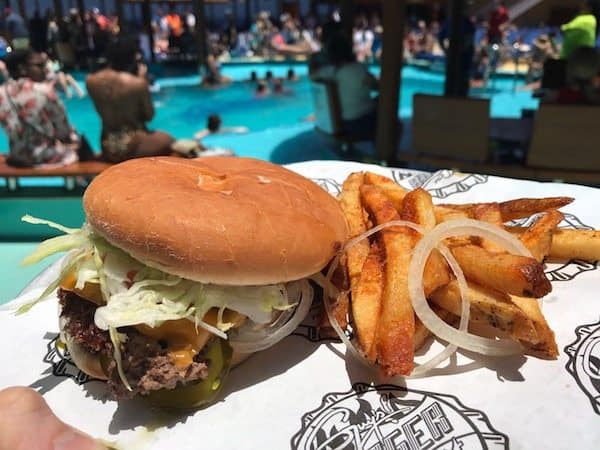 Not only is there a meet-and-greet scheduled among roll call members, but it's a big one. There are over 750 of us… which is nearly 20 percent of the people on this Vista sailing!
As a big fan of all things Guy Fieri, I'm also excited to try Guy's Big & Anchor BBQ. Back in March, I tested out the Ol' Fashioned BBQ on Carnival Liberty (you can read my review here), so I'll be interested in trying Fieri's spin on BBQ. I hear it's a little different, plus it's an outdoor venue. Anytime my meal comes with a side order of ocean view, it's a good thing.
The same goes for Guy's Burger Joint. I've had more than a few meals at this venue on various ships, but it's been a while and I've got a hankering for another.
Finally, I'll be interested to see how Vista handles on this Caribbean itinerary versus when I sailed her last year in the Mediterranean. In any case, it should be a great week, so check back daily for updates.
Do you have any questions about Carnival Vista? If so, shoot me an email or leave a comment, and I'll see if I can dig up some answers while I'm onboard!
Don't miss a day of the fun!