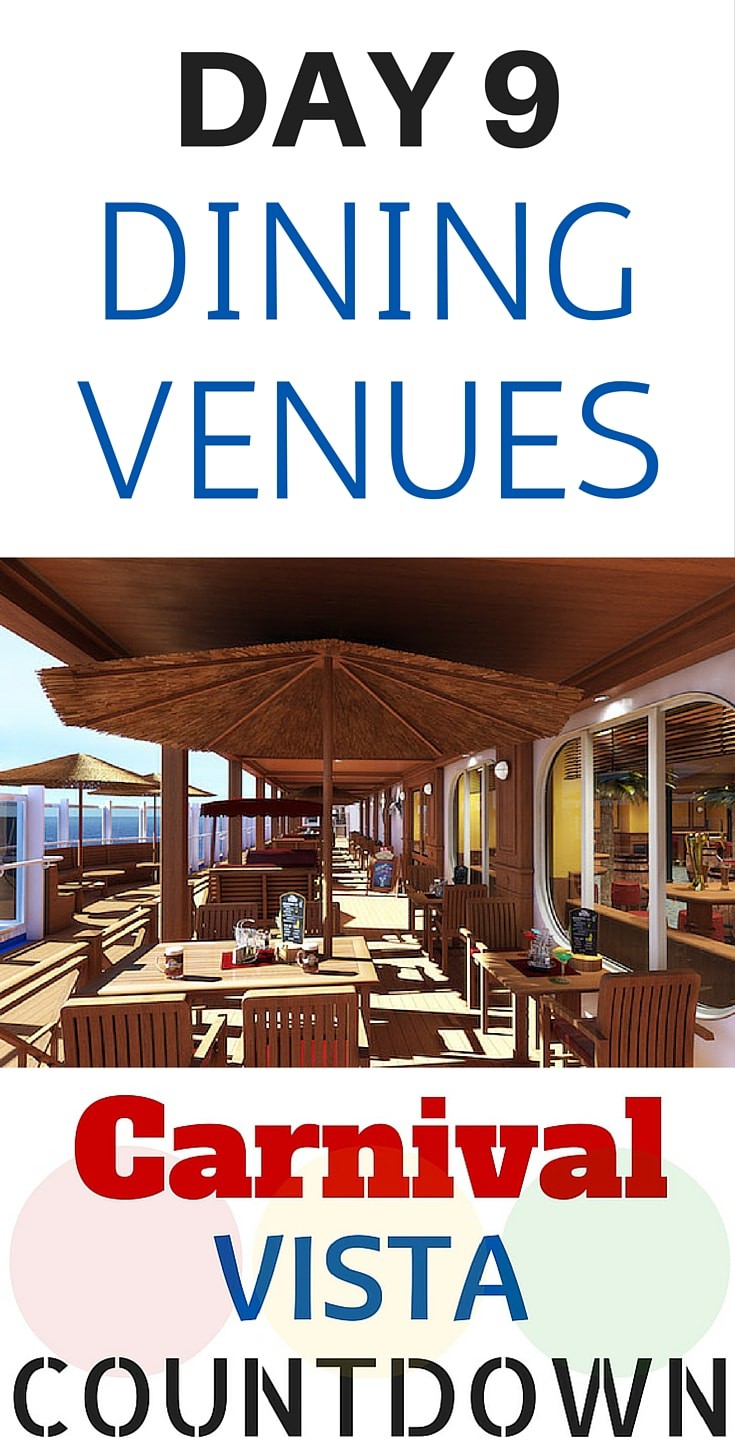 Today we're taking a look at the way Carnival Vista has been redesigned from previous Carnival ships to create indoor/outdoor seating at many of the ship's dining venues on the Promenade deck.
Where You Can Eat
Every dining venue on the Promenade deck is now available to enjoy both indoors and outdoors thanks to Carnival Vista's new layout. This includes Fahrenheit 555 Steakhouse, RedFrog Pub and Brewery, Bonsai Sushi, the new Cherry On Top shop with the mix-in ice cream bar, and Fat Jimmy's C-Side BBQ (although Fat Jimmy's has always been served outside on the Lanai). The Promenade's Ocean Plaza space, including the Ocean Plaza Bar, Library Bar, and JavaBlue Café & Shake Spot, are all also open to the Lanai, and cruisers are welcome to come and go from the inside and out while strolling down Deck 5.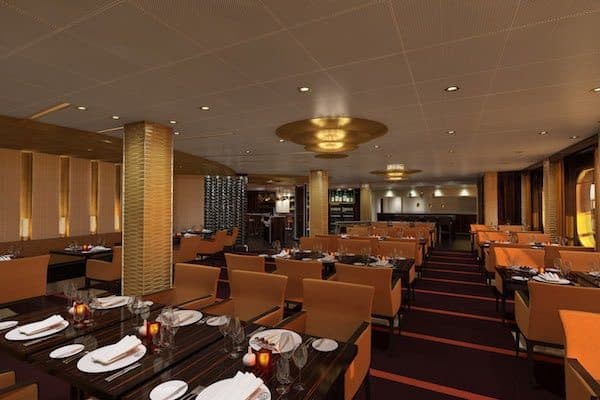 A True Vista
What's great about Carnival Vista's design is that it allows you – even encourages you – to enjoy its specialty dining venues without having to compromise that ocean view, which is the reason we all book a cruise vacation in the first place. Now you can eat and drink anywhere on the Promenade deck while enjoying the blue horizon. In contrast, some of Carnival's competitors offer equally amazing specialty dining venues but they are buried in the middle of the ship in what feels like a shopping mall, with no view of the water. Whereas some of Royal Caribbean's newest ships like Anthem of the Seas seem to drive cruisers indoors with activities like bumper cars, Xbox stations, robotic bars, ice rinks, etc., Carnival Vista's new promenade layout is true to its name in providing cruisers with a "vista" of the sea even while deep in the heart of the ship.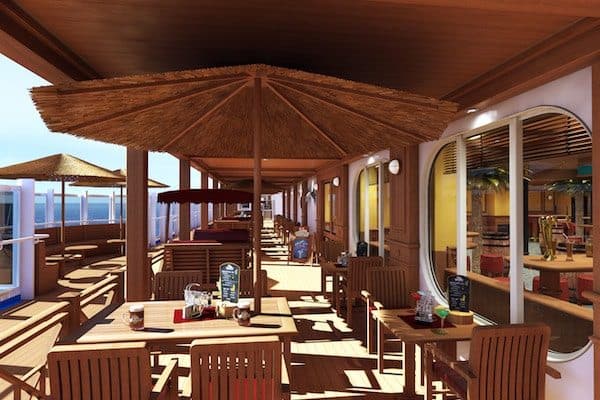 A New Carnival Layout?
Carnival already has another Vista-class ship in the works set to debut in March 2018. It will likely feature a similar layout, though nothing is certain. Would this signal a new direction for Carnival? The open concept, breezy feel will be a game changer from Carnival's current ships, so we're hoping to see more of the indoor/outdoor concept in the blueprints as Carnival orders more ships in the future.
Want to catch up on our previous Carnival Vista Countdown posts? Check them out below!