My second day aboard Carnival Vista brought us to our first port of call, Marseille, France. I got up early to see the sunrise and ordered room service for breakfast because my excursion was set to start at 7:30 am.
Sunrise and Chill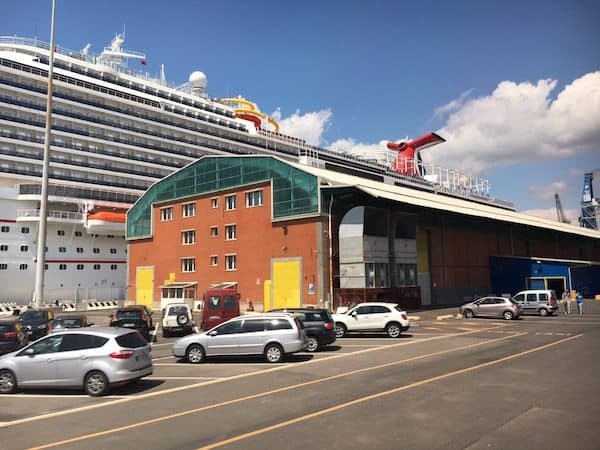 The sun was rising as we were pulling into Marseille. If you've never been it's kind of an industrial port with a lot of containers. I was surprised just how cold it was outside. The temps were in the mid-50s and the wind was kicking around 30 knots. There was a point where I didn't think we were going to be able to dock. Our captain is awesome though, and it wasn't an issue at all. We did have a tugboat standing by just in case.
Shore Excursion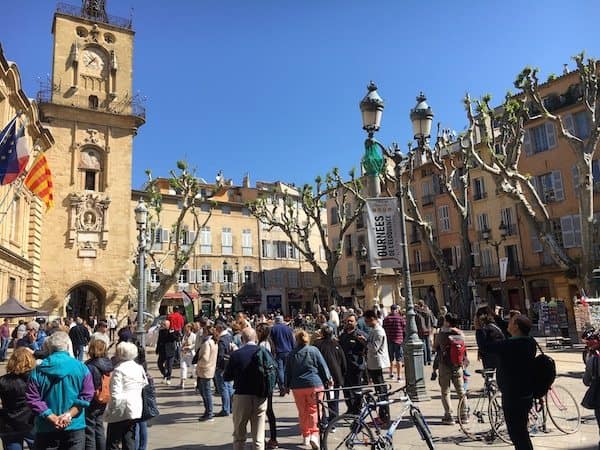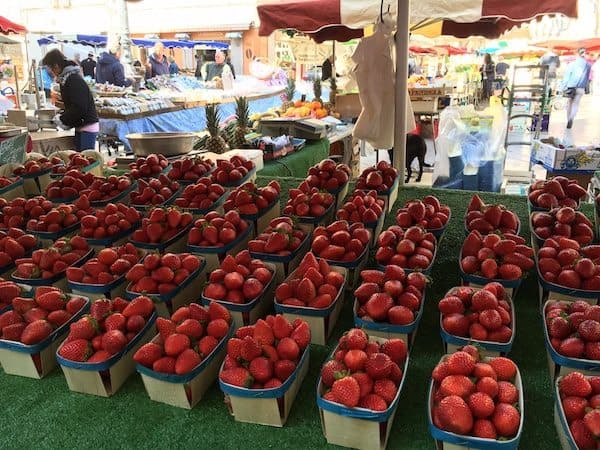 The excursion took us to Aix En Provence, a little town just outside of Marseille, France. The town was quaint, there were a lot of street vendors and a fresh market. One of the highlights of the tour for me was not having to be led around the streets with a guide and able to do it myself. Doing the tour by myself came with a price, as I got lost for 10 minutes. Thanks to Google Maps, I was able to get back on course.
More Lobster!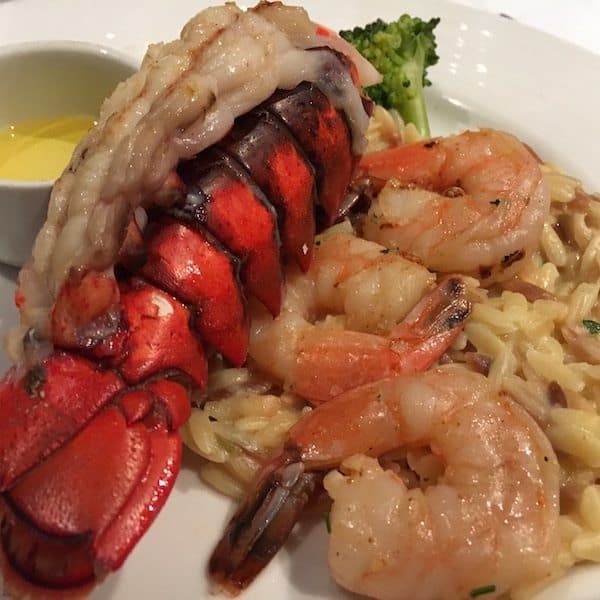 There is just something about lobster that I've always loved. I'm not the kind of person to buy lobster at the local fish market when I'm at home, but when I'm on a ship I crave it 24/7. That's why for the second day in a row I took a pass on Guy's Burger Joint (don't worry, I'll get there eventually) and headed straight to The Seafood Shack. I went ahead and bought another lobster roll and a side of buffalo shrimp. Tonight was also formal night so I got to have lobster again. But I didn't order seconds this time, I stuck with just one course. I think you'd be proud.
Meeting with Executives
We got to attend a very interesting question and answer session in the Limelight Lounge earlier today with the President of Carnival Cruise Line, the Hotel Director, VP of Technology, and John Heald. They gave a lot of information on Carnival Vista, especially the direction they are going with facial recognition for the photo gallery and a focus on their al fresco dining.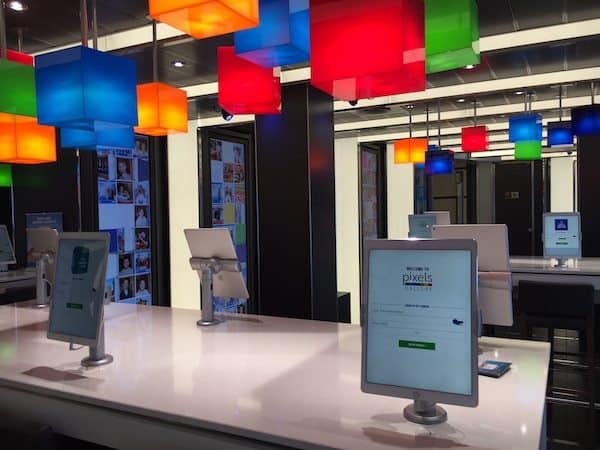 Then there was the part where I rolled my eyes during the Q&A, like one journalist asking: Why doesn't Guy's Burger Joint give more onion rings with their burgers? Or: Why doesn't the inside of the elevators have a list of what venues are on each floor?
They discussed some cool new concepts aboard Carnival Vista, like how the chef buys fresh fish from the market a couple times per cruise and you can buy it at market price. It doesn't have to be eaten at The Seafood Shack either. You can buy the fish at market price, have it prepared anyway you'd like and delivered to any dining room you'd like.
They didn't announce this, but I'd bet money on The Seafood Shack popping up on other Carnival ships in the not-so-distant future.
IMAX Presentation
I'm not a movie buff – so when the first IMAX at sea concept came out, I thought it was cool, but it didn't blow me away. We got to sit with the CEO of IMAX and he showed us some of the new features, talked about the exclusive multi-year partnership they have with Carnival Cruise Line, and how challenging it was building an IMAX theater at sea. During the construction process they actually had to cut holes in some of the staterooms to fit the equipment in. The theater is located on deck 6 and 7. Someone asked about the popcorn and sodas for sale at the theater. The popcorn was under $3 and the sodas were $1.95 a can. Much more reasonable than the concession stand back home.
Question: Does the SkyBox Sports Bar serve food? 
Yes, they have a limited bar menu that consists of two items: pizza and wings. Each are five dollars and takes 30 minutes to get delivered to you. I took a photo of the menu so you can see what's included.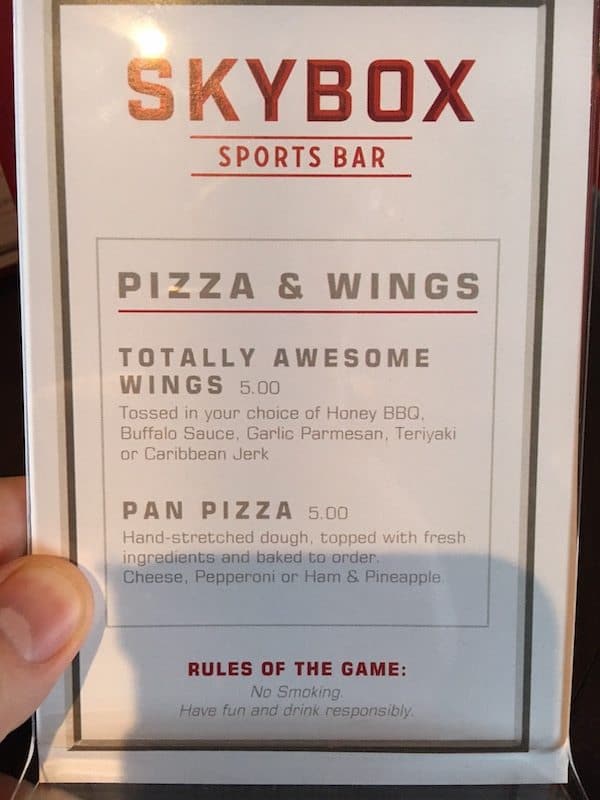 Catch up on our other days aboard Vista below!
Pin this!