My body is finally getting adjusted to the time change. I stayed up until 3 am last night working because I was wide awake (I even had decaf coffee at dessert). Carnival Vista is sensory overload. There is so much technology on here and things to do that it blows my mind. This is my third day on the ship and there are still parts I haven't seen! I just stumbled across the Havana retreat area earlier today when it was actually open to normal guests.
Breakfast Burritos 
There is a little secret on Carnival ships that have the BlueIguana Cantina, and that is that they make a breakfast burrito there. They're probably some of the best I've had (and I'm not a breakfast person). You can choose between different meats and different toppings – all to die for. A little tip, don't stuff yourself too much, you'll just want to go back to bed. Oh, and try the watermelon salsa!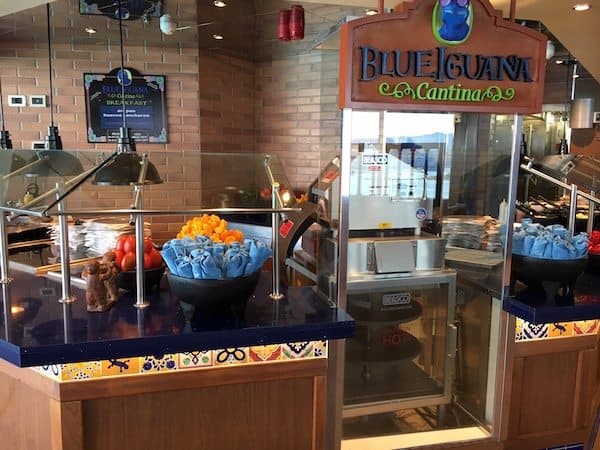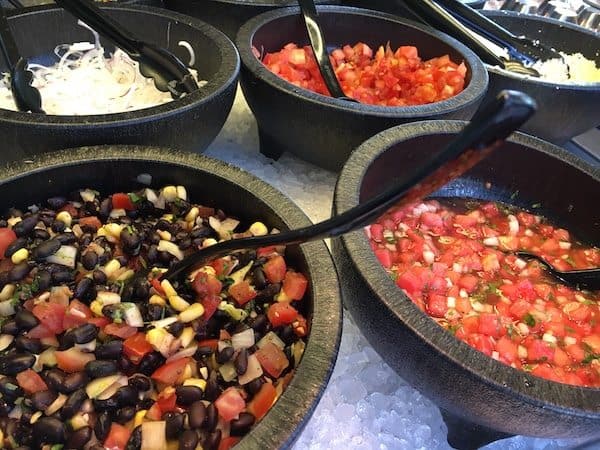 Pisa
Because I went to bed so late my day started at about 9 am, trying to figure out what I was going to do. I bought Rick Steve's Mediterrean Cruise guide and it told me how I could get to Pisa cheaply, so I was determined to try it. All that sounded good until you got outside the cruise terminal and couldn't tell what was going on. There were a dozen different buses lined up, but I finally asked for help and eventually wound up taking a ship excursion for 27 euros to Pisa. It was called the Pisa Express tour. Two hours there and right back. In case you're wondering, the tower is still leaning!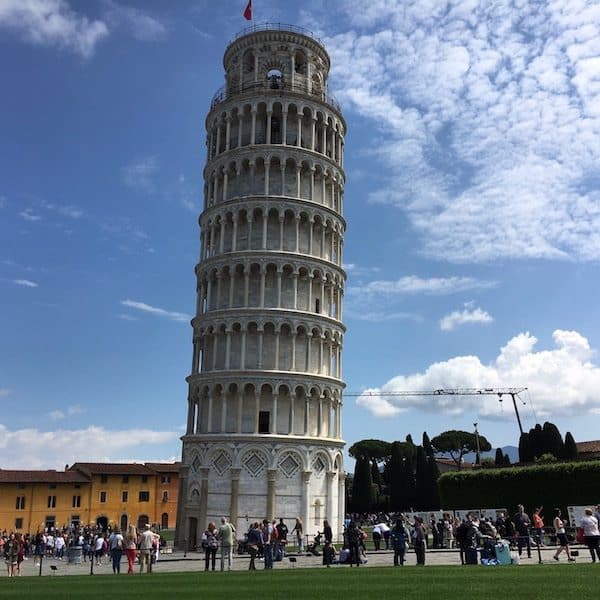 Sky Ride
This will be a post of its own but this thing was just awesome, and gave me a big adrenaline rush.  Picture a little one man drone looking thing, suspended 100 feet over the ocean and the only way to power it is by bicycle pedals. The ride starts midship, circles over sports square, back over the Havana retreat and then back to midship. They are pretty strict on the ride – no cell phones and they make you empty out your pockets. I plan to use my GoPro later on in the cruise and get some footage with my headstrap.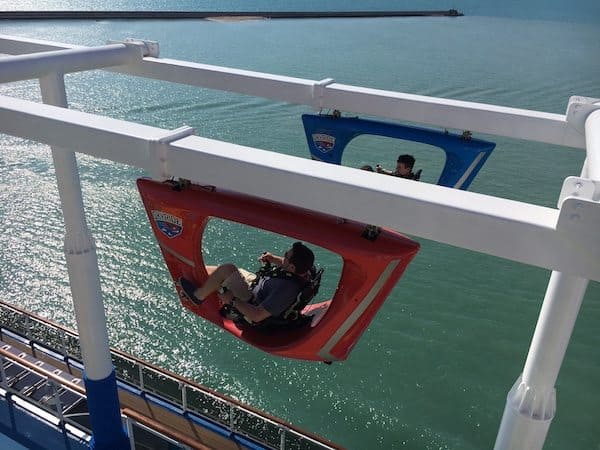 Ropes Course
I first tried out the ropes course on Carnival Magic back in 2011; since then it has been put on Carnival Breeze, Carnival Sunshine and now Vista. It was about the same. It's located just forward of the funnel and right above SportsSquare. There's two different courses: beginners and advanced. I went right to advance and was able to dominate it. If you're afraid of heights or have vertigo it may not be for you! There are a lot of balance beams and rope nets to climb through.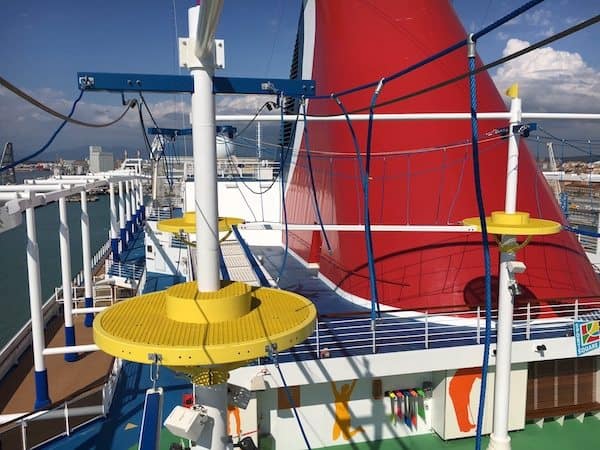 Question: Is the Havana retreat limited to only Havana suite guests? 
No…well kind of. The private pool are bar area located on deck five aft is dedicated for Havana suite guests only. If you want to use the location during the day, you must have a wrist band. At 5 pm the retreat opens to the public and stays open until midnight (depending on the day). It's a really nice area back there because there's an outdoor bar, a pool, two huge hot tubs, and a lot of loungers.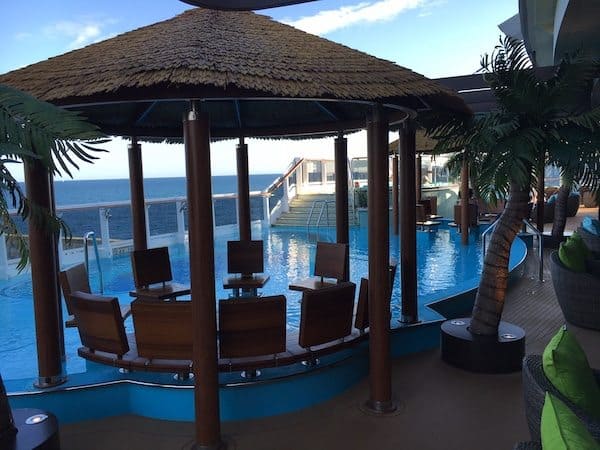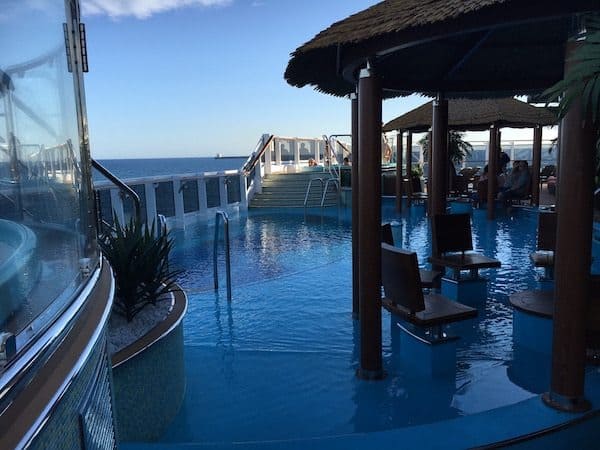 Catch up on our other days below!
Pin this!