Today we were in Rome and boy, was it a long day. If you ever do a Mediterranean cruise, I highly recommend doing a Rome tour – but make sure you're prepared for a long day.
Rome on Your Own
We wound up doing the Rome on Your Own tour where the only thing the cruise line provides is transportation to and from the ship to Rome. You take a 90 minute bus ride into Rome, are dropped off, and go explore the town on your own. A couple months before I left, I picked up a Rick Steves Rome guide book and it had tour outline – so that's what we did. Along the way there was pizza, gelato, canolis, tiramisu, and beer! The day was awesome and before getting back on the bus, I snagged a great deal on a selfie stick – 15 euros (sarcasm)!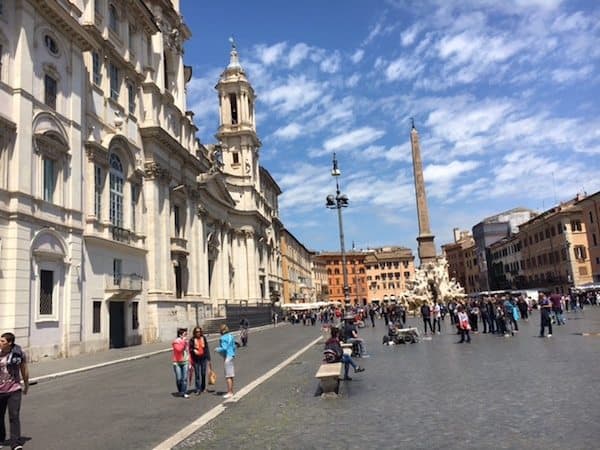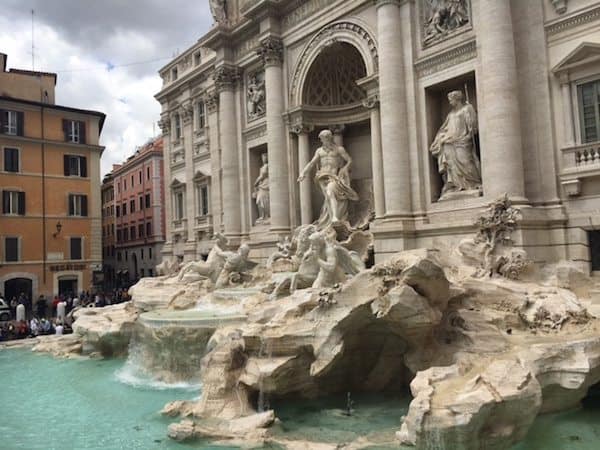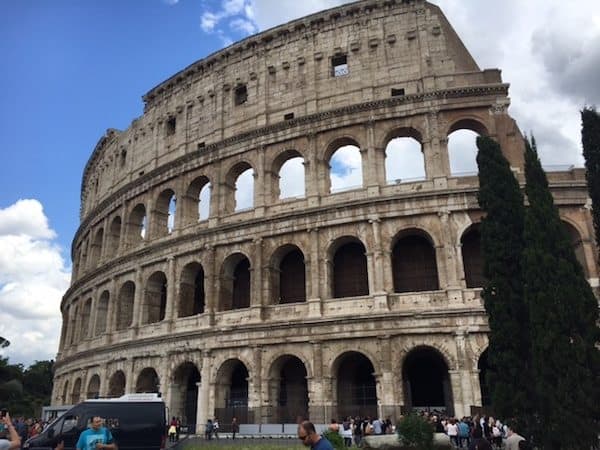 Havana Retreat
Coming back to the ship, I needed to rest my body before dinner plans at Bonsai Sushi, so I headed to the back of the ship and checked out the Havana Retreat area again. That place is awesome! I skipped the drink and went right for the hot tub for about 45 minutes. Since people were so exhausted or getting back from tours, the back of the ship was empty. It's a really great chill spot with an atmosphere a lot like Serenity, but a lot cooler.  The infinity pool in the middle of the two hot tubs is a nice touch but it was way too cold to swim in. I'm sure it'll be more welcomed once Vista repositions to Miami in December.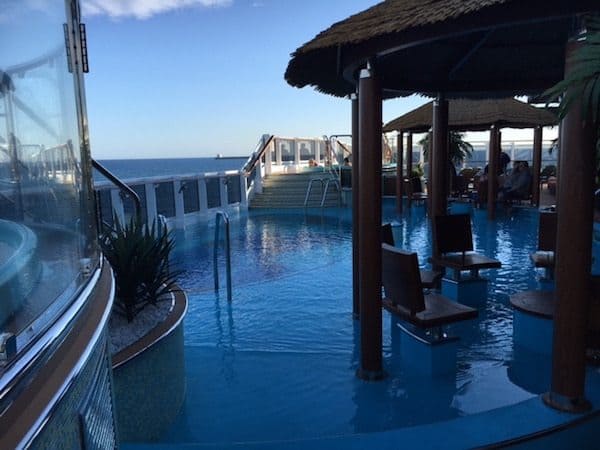 Sushi
I'm a fan of Bonsai Sushi; I have been since it was launched on Carnival Breeze back in 2012. They have sushi boats, rolls, soups, appetizers, and now, hot dishes like teriyaki chicken. Our time there last night was okay but the service was super slow and they were bringing our dishes randomly. Someone at our table got her entrée before the salad. One side of the table was finished before we got our appetizer. I'm going to chalk it up to them being slammed and not prepared for the mad rush. Every place has off nights. I'm predicting that Bonsai Sushi might turn into a reservations specialty venue like Fahrenheit 555, JiJi's Asian Kitchen, and Cucina del Capitano.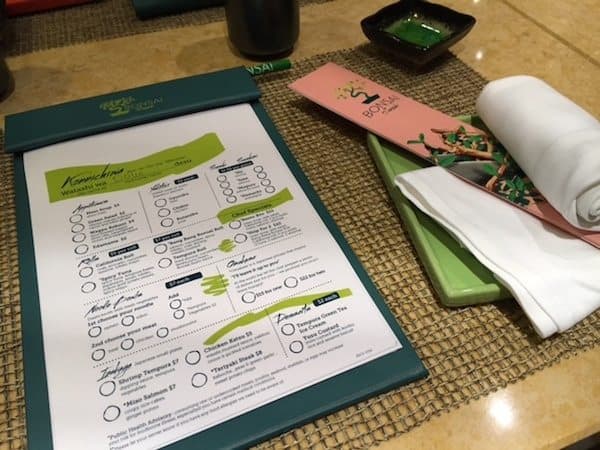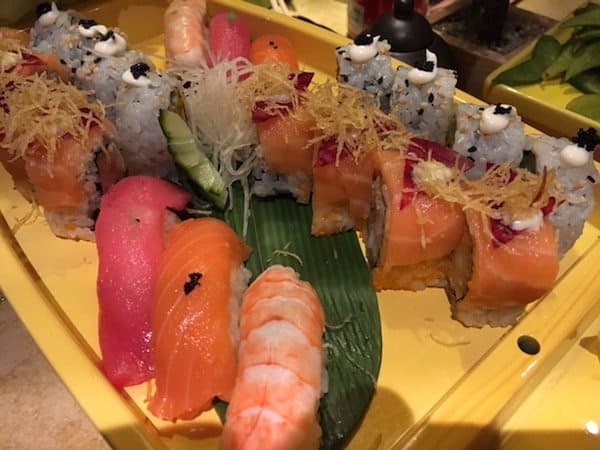 Shops
Okay, so I'm not a shopper when it comes to cruise ships. I can count on one hand the times I've actually bought something from the gift shops. The gift shops onboard are right over the main atrium and have a variety of clothes, but not just any clothes, trendy clothing. It was random to see a Carnival selling surf clothes and name brand polo shirts – but I like. I also noticed their model ships are $29.95; I'll probably pick one up before I go.
People Seemed Pleased
This ship has a musical theme to it. The music seems to draw people in no matter where they are. One of the musical venues that I really love is the atrium bar. They always have acoustic guitar players or classical violinists in there. People seem to be have a really good time, and are enjoying every minute of it.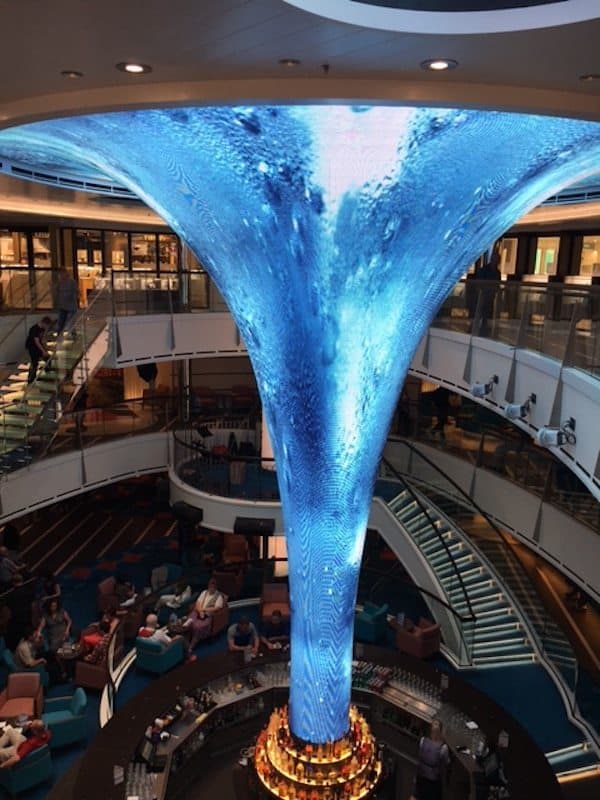 Question: How easy is it to ride the Sky Coaster?
The SkyRide is not only easy, but super awesome. I would recommend it to anyone. You sit down in the capsule, strap yourself in, and it's off to the races. There has been a 30 minute wait to ride it sometimes but there are two sets up capsules on the track and two tracks, so there are always four operating at all times. A real thrill is when you go out over the ocean.
Catch up on our other SeaBlogs aboard Vista by clicking below!
Pin this!