Today we were in Crete, Greece and I didn't do an excursion. Actually, I didn't know anything about the port (I really should research more).
Video, Video, Video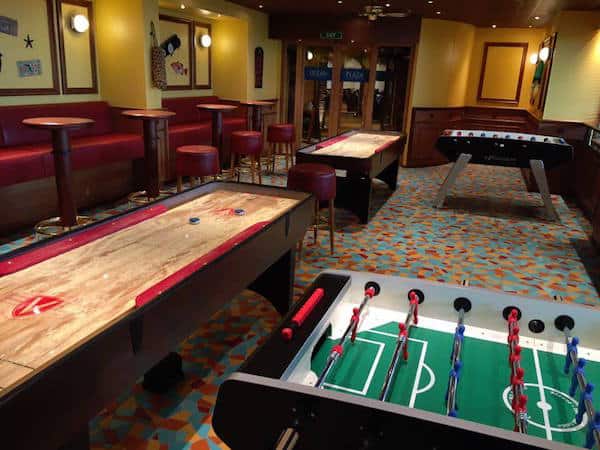 I ran around the ship like a mad man filming in different locations and taking advantage of having the ship to myself. Today I covered the Library Bar, Alchemy Bar, Sports Bar, Horizon Dining Room and Ocean Plaza. I still have a list to check off of other things I need to film. I'm more of a behind the scenes type guy, so there will be a bunch of outtakes and bloopers in my videos. It's going to be rough editing. One thing I noticed as I walked from room to room was the openness of the ship. Maybe it's a trend that cruise ships are going for; more public spaces and less trying to cram as many venues as they can in one ship. I love the flow to this ship and it's so easy to navigate. At this point I think I've been to every venue onboard.
Crete!
I ran into some people in the lobby bar while I was filming and they said they were going to take the shuttle into Crete. I had no clue there was a shuttle (again, no research). We wound up going to a Greek place near the water to have a couple beers and appetizers.
One really cool thing about Crete is you can't get lost walking into town because there is a yellow line that runs from the cruise terminal to the city center. As long as you stay on the yellow line you will not get lost. The town was pretty easy to navigate anyway. Needless to say, it was a pretty relaxing day. I got to step foot in Crete and enjoy the city, yet not exhaust myself with a full day excursion.
Navigational Bridge Tour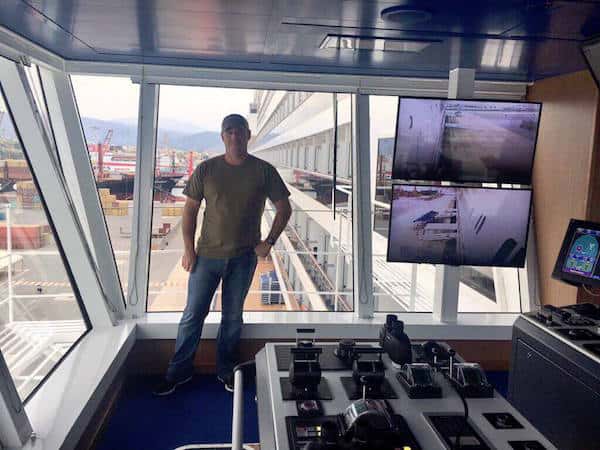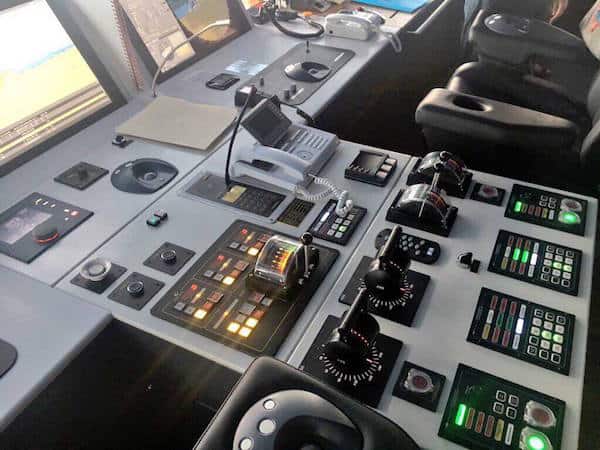 At 4:30, we got to take a tour of the navigational bridge of the ship. I've been on a few bridge tours before and it still blows my mind how many computers are up there. It's like a glass cockpit. Of course, they also have manual dials in case the computers go down. That would present a problem if they didn't. The captain explained to us in detail how everything is done and what each crew member does and what they do when they stand watch. It was cool because my room is literally right under the bridge and I was telling them that I watch them work all the time. They probably thought I was either crazy, or a stalker.
RedFrog Pub and Brewery Food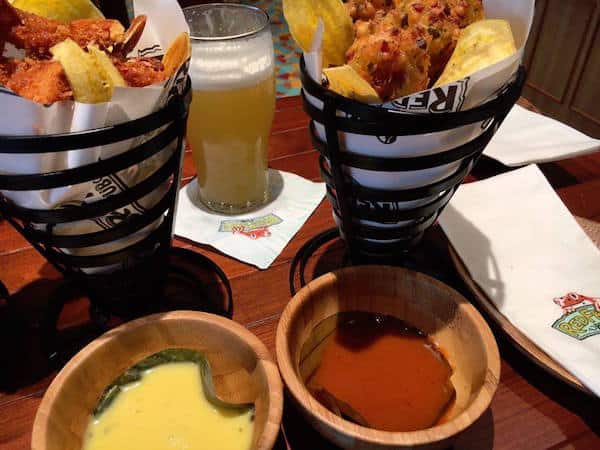 It's been a while since I've been on a Carnival ship that has food in the pub. The last one was Carnival Breeze. Many ships have been refitted with a RedFrog Pub, but not a lot with a kitchen. The food in the RedFrog Pub is very simple: chicken wings, coconut shrimp, sliders, conch fritters, grouper fingers, and a couple other little finger foods. There is table service as well and the food is $3.33 each. It is a pretty decent portion size as well.
Cat in the Hat!
Today was all about Cat in the Hat. It started with a Cat in the Hat character breakfast (I didn't go but it costs $5) and ended with photo ops of the different Dr. Seuss characters set up around the ship –my favorites: Thing 1 and Thing 2. It was cute watching the excitement of the little ones taking photos with Cat in the Hat while tugging on his tail and posing with him.
Main Dining Room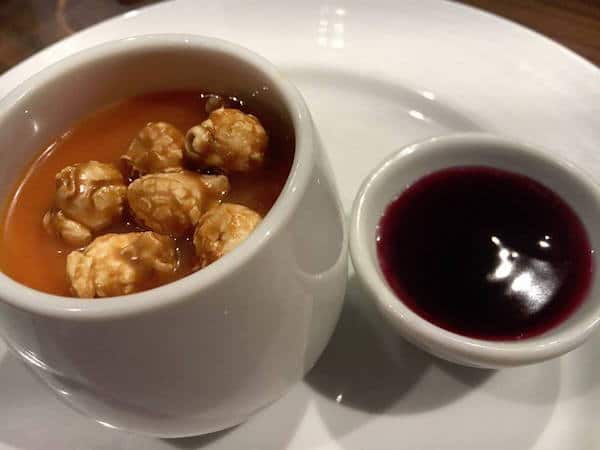 After adventuring out for the past few days and trying the new restaurants, I made my way back to the main dining room for dinner tonight. One of my favorites, escargot, was on the menu tonight. It's one of my new addictions! I'm usually not that big into desserts, but when you have something described as popcorn crème brûlée, you have to give it a try. It did not disappoint, crème brûlée with caramel popcorn on top was exactly what it tasted like. It also came with a side of blueberry glaze.
Havana Bar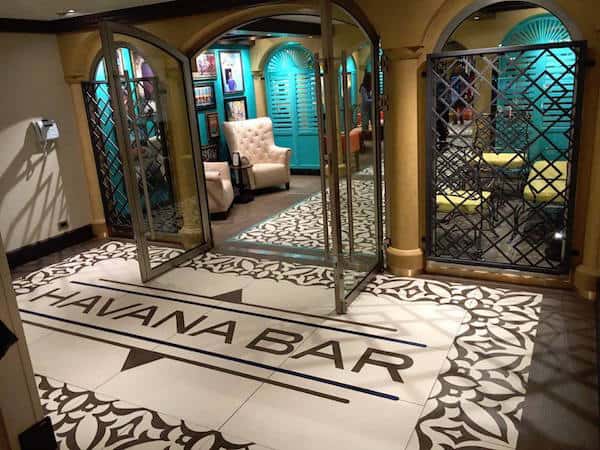 When Carnival Vista gets to Miami, they are going to have an issue on their hands. The Havana Bar is way too popular. You can barely fit into the space at night. It seems that more people are gravitating to the back of the ship instead of hitting up the Liquid Lounge, and why wouldn't they? Not only is there a live band playing there every night with dancing, but a spacious indoor and outdoor bar and the option to chill on the back deck of the Havana bar and enjoy the view.
Question: Is the Piano Bar larger than other Carnival ships in the fleet?
Piano Bar 88 on Carnival Vista seems to be larger than on other ships I've seen. The ship has a full service bar, the piano as the centerpiece, and lots of seating. The other night, it was so packed that people were waiting to get in and sing along. It's hit or miss on this trip. Some nights it's jammed packed and some nights there are crickets. We do hit nine ports on this ten-night cruise.
Catch up on our other days aboard Carnival Vista below!
Pin this!