Today we were in Rhodes, Greece, which is one of the closest ports to Turkey. The weather was nasty for most of the day. When I got out of bed it was raining and kept raining on and off through the evening. But that didn't stop the show!
Galley Tour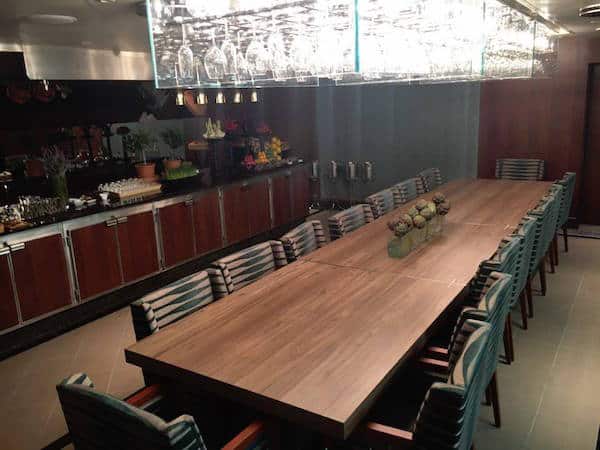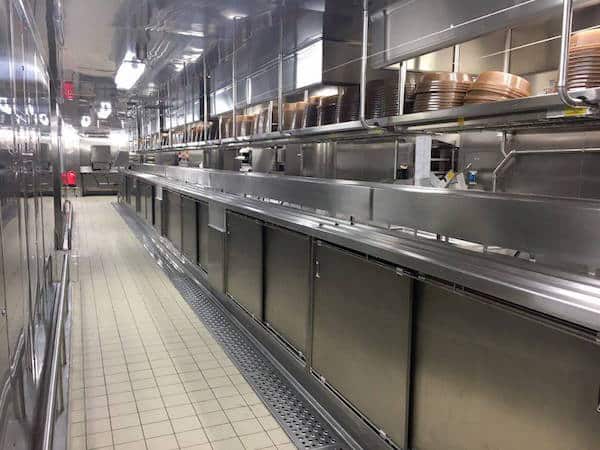 It's always cool when you get to take part in a galley (kitchen) tour on a cruise ship. It boggles my mind how they pump out over 16,000 meals per day like a well oiled machine. One part that really surprised me was how they've reconfigured the Chef's Table.
Most Carnival ships have the Chef's Table in the library or a little room off the main dining room. This table was a room inside the middle of the kitchen, probably about 500 square feet, with glass panels. So you're actually dining in the middle of the kitchen. Across from the Chef's Table is a special kitchen where the chef prepares your meal. The only time that kitchen is used is during Chef's Table nights. The experience is sold out for the next 14 sailings. If you're wondering how much it costs, it's $75 and you get unlimited wine. I did it on Carnival Conquest in January and it was totally worth it.
Rhodes, Greece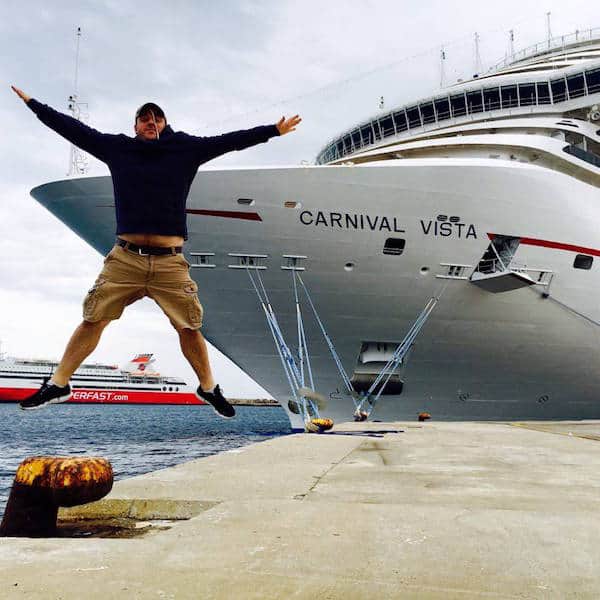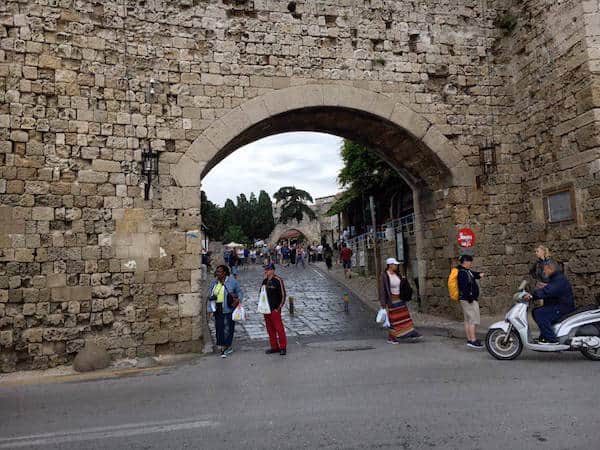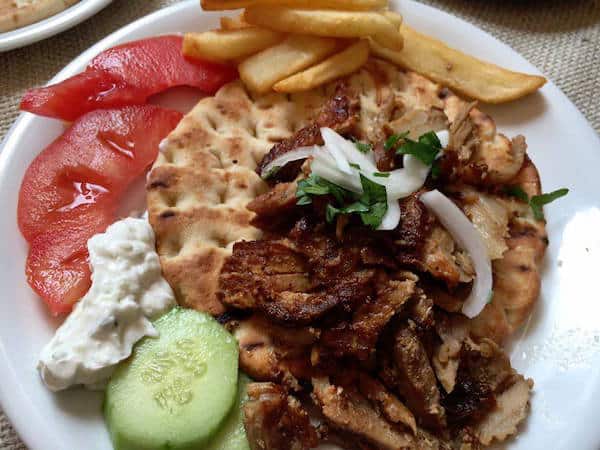 Because the rain was non-stop, we didn't wind up leaving the ship until 11:30 or so. The ship docks right in the city center so it was a quick five-minute walk outside the gate and into town. The fortified walls surround old town, a lot like Dubrovnik, Croatia. We found a really good restaurant in town called Castello House that had a terrace roof garden and fabulous gyros. I would like to link to them but they told me they don't have a website, so you'll have to Google Castella House if you want to find a great place to eat if you're on Vista this summer.  Here is the link to their page on Trip Advisor.
Stunning Sail Away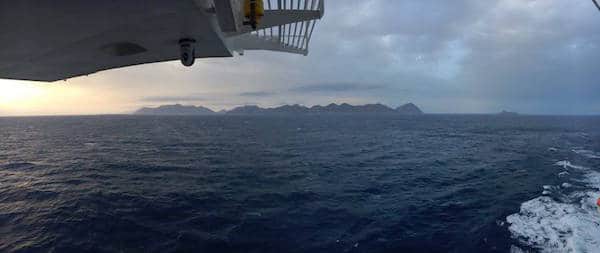 Today we were sailing out of the harbor between the Greek Isles and they were stunning. It was like the ship was sailing in a valley between two gigantic mountains. One of the many features I love about Carnival Vista is its connection to the water. So it's no surprise that there are many places to watch sail away. One place that no one knows about (yet) is deck six and seven, forward. I've seen maybe three people there over the past eight days of heading out there. Bring your camera because you have 270 degree views.
American Rock!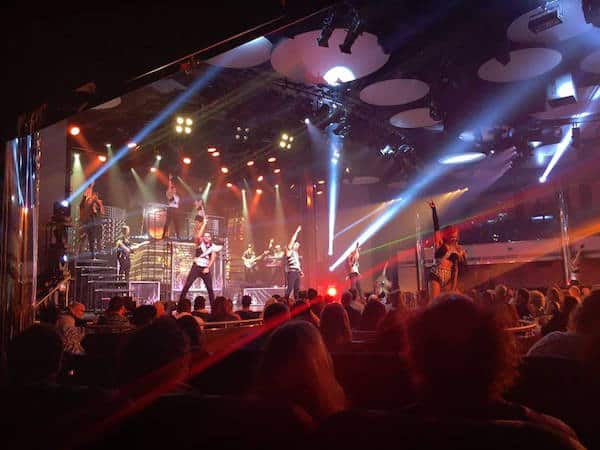 Saying I was blown away by the new stage show on Carnival Vista is an understatement. The new show, American Rock, was so good that I saw it twice in one night. I've never seen a cruise ship stage show twice. Mostly because I think they are all hokey and it's the same song and dance. I can't be the only one who feels this way. When you add a live band, singing, and American rock hits over the decades, you have a show that will blow the roof off any place. It was so cool seeing people standing in the aisles and rocking out like they were at a KISS or Journey concert.
Music in the RedFrog Pub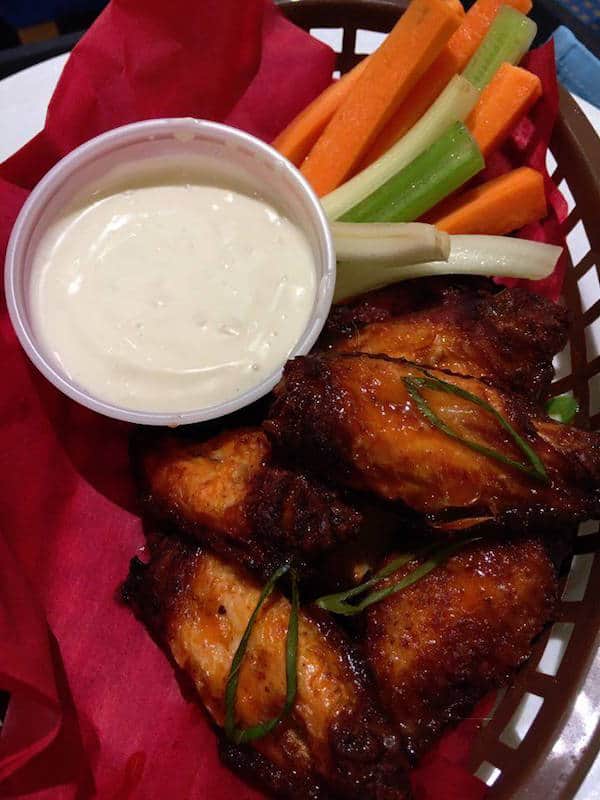 After the show, we went to check out the acoustic player in the RedFrog Pub. Last night he was on his game, tonight, he was good but seemed to be a little off. Regardless, the RedFrog Pub never disappoints. It was funny to me to watch the pub transform from a place of beer pong tournaments and pub trivia during the day, to the nighttime crowd coming in to just relax and order the beer they brew onboard: a wheat brew, an IPA, and a stout (my favorite). Regardless of the time of day, it is such a chilled atmosphere. It's a great meet up spot to hang out, sing along with some great tunes, and even play some old fashioned games.
Question: Are there really speed bumps throughout the ship? 
This question cracked me up because I keep calling them speed bumps, too! So where the fire doors are on the ship, the floor comes up to an angle and if you're not careful and drag your feet when you walk (like me), it can pop up in front of you. You have to be conscious of the bumps on the floor. Today I watched a handful of people stumble over them on deck four and five by the main atrium and on deck five outside Bonsai Sushi. You've been warned.
Check out all of my other days aboard Carnival Vista by clicking the links below!
Pin this!