As everyone knows by now, the Caribbean islands hit by hurricanes earlier this year are slowly but surely bouncing back. Last month, while sailing on the Holland America Eurodam,I had the opportunity to visit several, including Grand Turk, which is where I'm returning today on the Carnival Vista.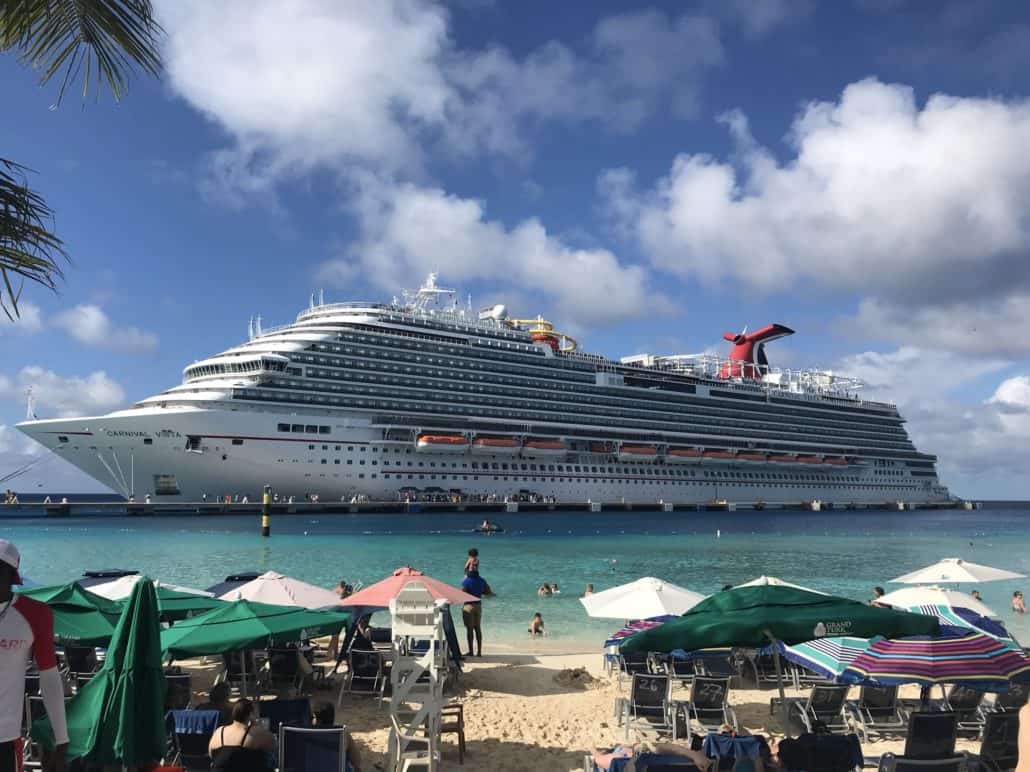 Returning To Grand Turk on the Carnival Vista
Even in the few weeks since last I was lucky enough to visit, you can see that progress is continuing to be made where the island's recovery is concerned. The areas guests encounter as they leave the ship and begin making their way onto the island are quickly returning to normal, and every dollar tourists pump into the local economy is helping the residents. Because let's face it: While we stop in for a day as tourists and see areas that have been repaired, there are still many areas throughout the Caribbean where residents have damaged shelters and limited or no power. So each ship that arrives at one of the ports is, simply by being there, helping restore the islands we cruisers love so much.
For me, Grand Turk is an automatic beach day. There are all kinds of excursions you can book — from snorkeling to exploring — but all I wanna do is head to my favorite spot. So after getting off the ship, we headed straight to Jack's Shack for some good food, cold drinks, great conversation and lots of fun.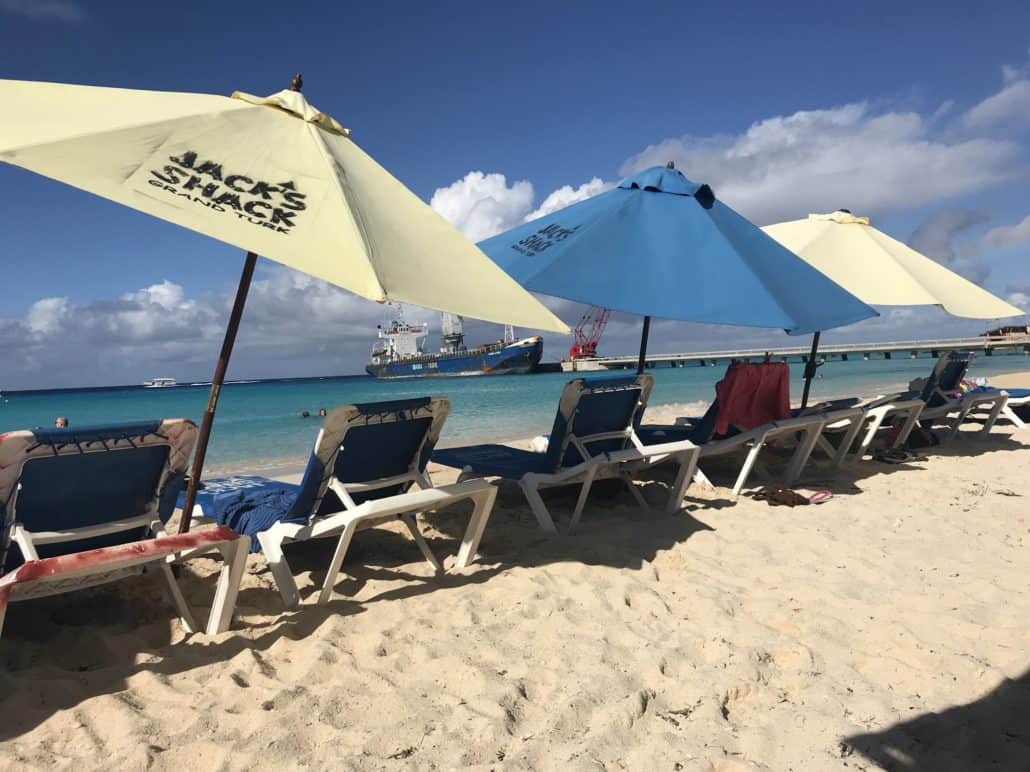 The weather today was much better than it was a few weeks ago. On that visit, I wound up sitting at the tiki bar during a rain storm and getting completely soaked. This time around, the sun was shining, the sand was glistening and it was about as perfect a day as you could hope to have.  Also, everything is better when you get to spend a little time with Topher, the most photographed dog in the world.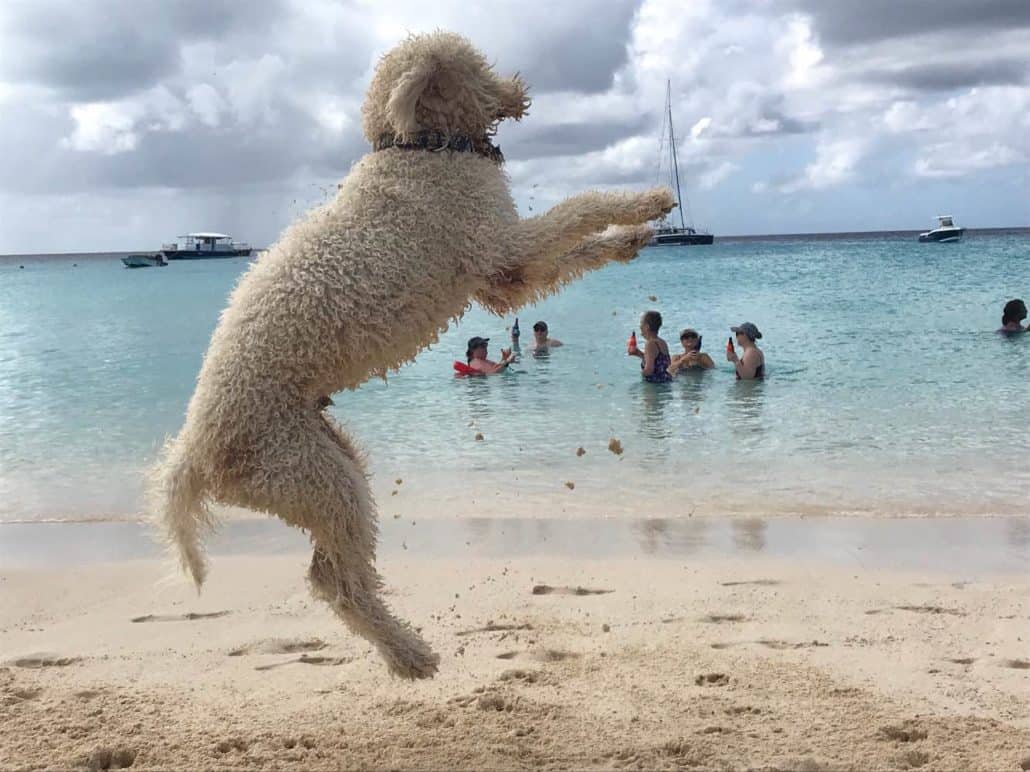 We started heading back to the ship, but could see that the line was crazy long. So instead, we swung by Margaritaville for a drink and a dip in the pool while we waited for the line to go down. After all, why stand in line when you can be doing… really, anything else. Once the line was down to a dozen people or so, we walked over to the pier and basically walked back onto the Carnival Vista.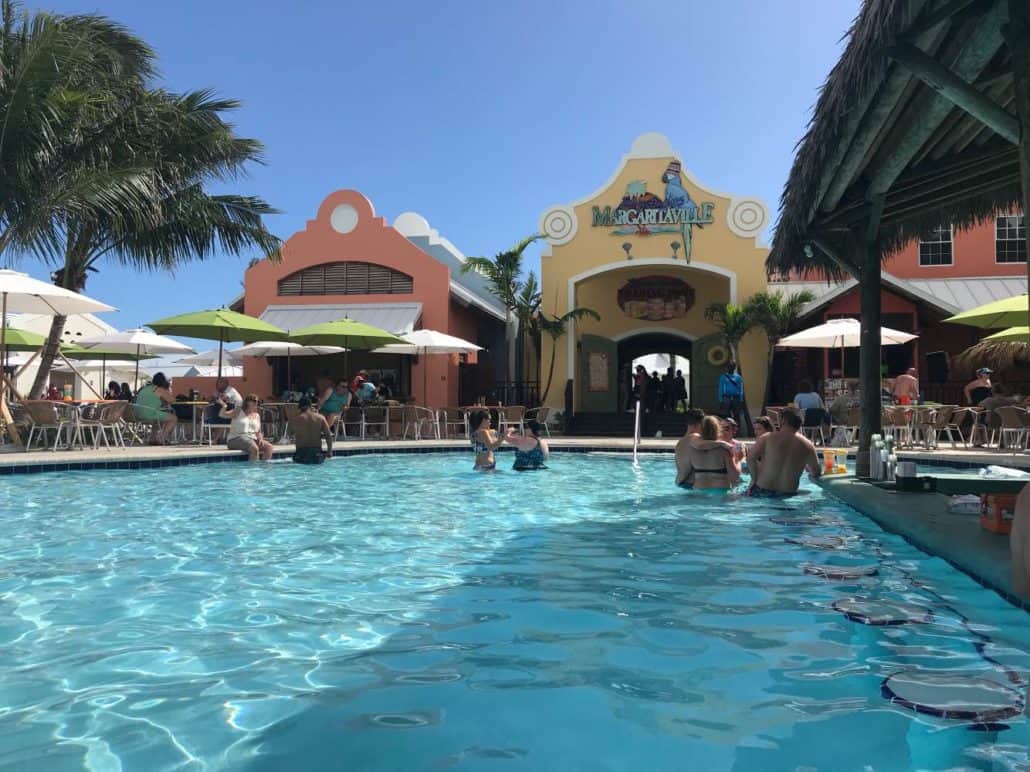 Once on board, I headed straight for the BlueIquana to grab a taco, remembering that all I'd eaten for lunch was some conch fritters. After that… much as I'd love to say I did something exciting, I actually went back to the room for a three-hour nap. Because if you can't nap on vacation, when can you?
Finding The Perfect Spot To Chill
One of the big selling points of the Vista class ships is that they are designed to help you connect with the water. For many people, that means finding a lounger and staring at the sea while sipping a beverage. If that's you, and the upper decks are a little too crowded for your taste, head down to deck five. There's not a pool there (aside from the Havana retreat, which doesn't open to the general public until 7 p.m.) but there are plenty of great places to relax, away from the madness.
Speaking of the Havana retreat… I'm seriously considering looking into booking a Havana Suite next time I do Vista (or one of her upcoming sister ships). Yes, it's more expensive, but the idea of having access to the amazing Havana area during the day is really appealing. Especially during those times when you're by the main pool and there are more people than chairs. It happens on every ship, especially when the chair hogs are hot in force… and really, when aren't they?
Dinner And A Show… Reversed
I really wanted to do Jiji Asian Kitchen for dinner tonight, and the only available slot was 9 p.m. Now that's pretty late for me, eating wise, but I figured it was definitely worth it. Plus, we could easily kill time by seeing a show.
The comedy shows are held in the Limelight Theater, located on deck four, aft. As we all know, comedians can be hit or miss, and not everybody is going to find the same material funny. But the performers on this particular ship have been fantastic. The two we've seen so far will be getting off the ship in Aruba, and two more will come on board.
A hot topic among many cruisers is the adults-only comedy shows, in which some performers can get pretty blue. So far, we've seen both the PG and adults-only show by the entertainers, and both managed to do an R-rated show that didn't resort to dropping F bombs or getting extremely vulgar. Don't get me wrong… I have no issues with adult humor, and listen to a lot of podcasts that would make your grandma blush. But it's cool to see people who can do adult humor without taking things so far that it's uncomfortable for some. (Although that said, hey, they warn you right up front it's the adult version!)
Pro Tip: Make sure to get to the comedy shows early, as they're very popular and fill up quickly. There are a lot of obstructed views in the Limelight Lounge, so it's worth getting there early to scout out a good seat. If you want the really good ones, I'd suggest arriving at least 30 minutes before showtime.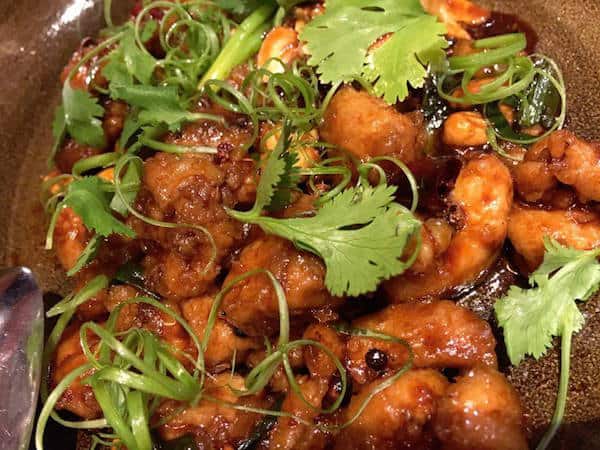 Finally, it was time for dinner at Jiji's Asian Kitchen. The cover at this specialty restaurant is $15 per person, and it's always a good meal. I went with the shrimp soup, spicy chicken and a side of broccoli. The dessert was a rose creme brulee   with ginger ice cream, and it was downright awesome. It was also while devouring the dessert that I found myself thinking, "You've been eating a lot this trip! The scale may have some bad news for you when you get home!" But hey, you know what the kids say: YOLO. Wait, do the kids still say that? Let's just pretend they do.
Tomorrow
 we are in La Romana, Dominica Republic, which means another big day! So until then… goodnight!