We woke up to another gorgeous day as the Carnival Vista was sailing into the port of La Romana, which is on the coast of the Dominican Republic. (Although it's the beaches that draw most tourists these days, it was golf which first put this area on the map, believe it or not!) The plan for today? An trip to an all-inclusive beach resort.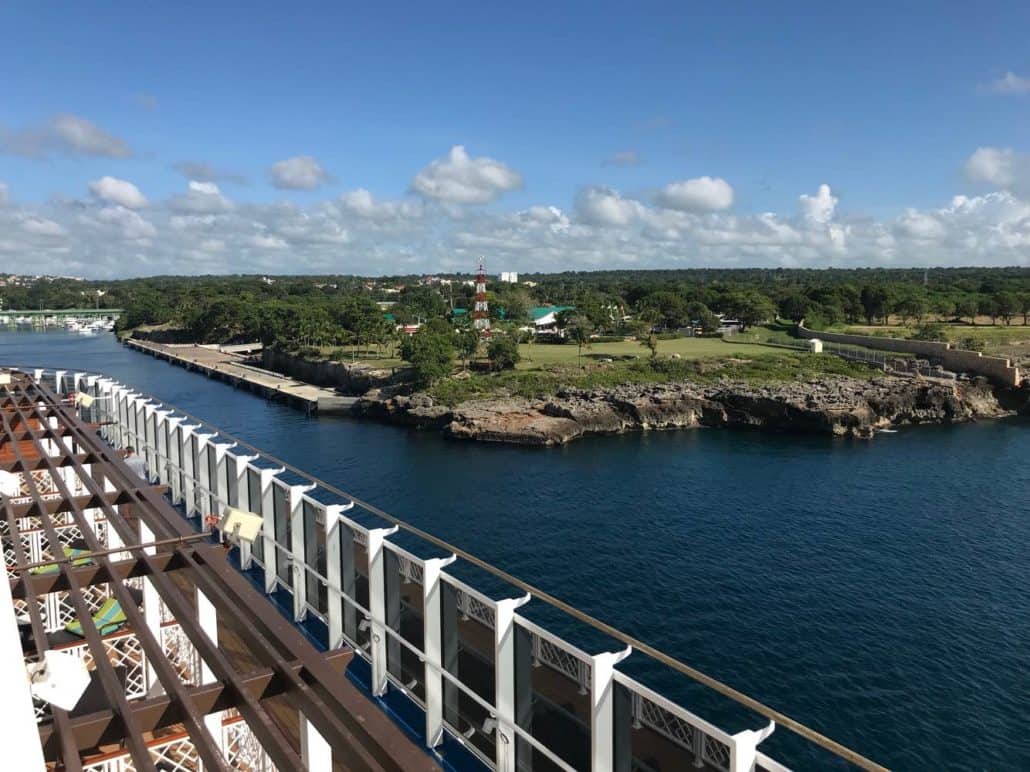 I usually don't book shore excursions through the ship, as I like the challenge that comes with putting my own ideal day together. Plus, I'm usually able to save a little money.  I know, I know, by not doing so I run the risk of being left behind… and I've seen it happen. So far, however, I've been lucky enough to avoid being one of those folks who runs down the pier, only to see the ship chugging into the distance.
Hitting The Beach
On this trip, however, I did book two different excursions through the ship, and La Romana was one of them. The all-inclusive beach day was $99 per person, and Carnival was running a promotion offering 10 percent off. Plus, if you used your Carnival Fun Points Mastercard, you got an additional 10 percent off, and this was one of those rare situations where they allowed you to combine the two promotions. That meant nearly $20 off each ticket, and chances are good I wouldn't have been able to arrange an excursion for cheaper.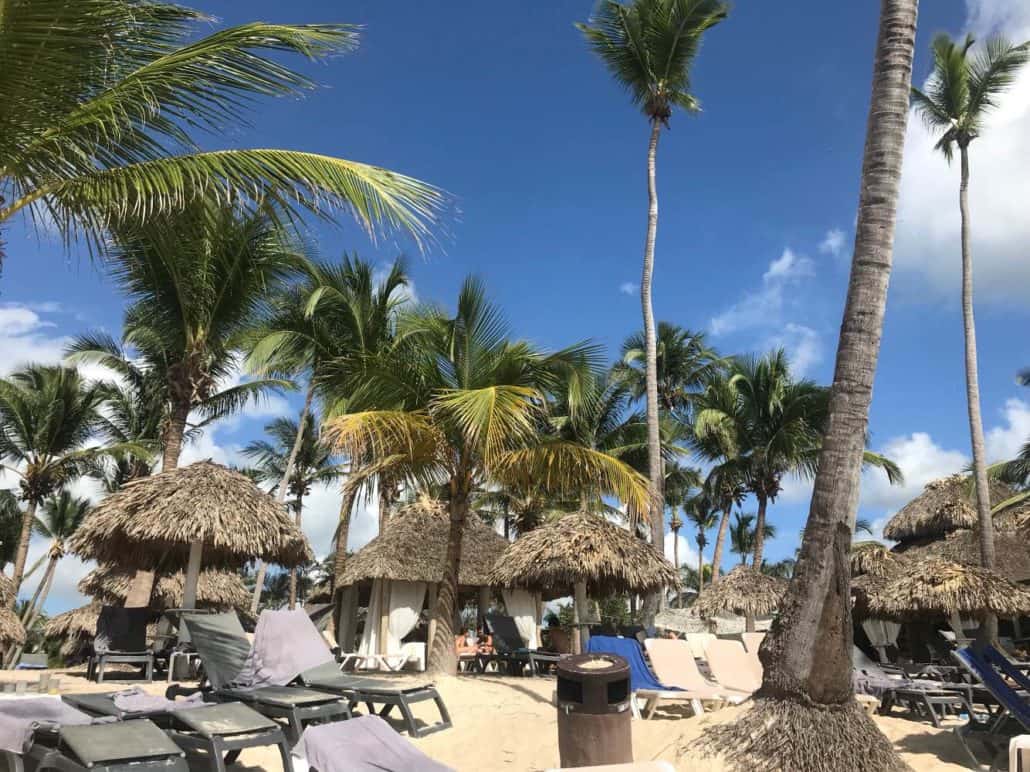 When first we arrived at the resort, things were a little bit confusing. They basically dropped us off, gave us a wristband and pointed us in the general direction of the beach. But before long, we figured out the lay of the land — thanks to maps of the resort which indicated there were plenty of places to eat and drink. I'd put this particular beach up there with some of the best I've visited in the Caribbean, with sparkling white sand and that amazing blue water that you'll never be able to describe to people who haven't seen it for themselves. There were also four different pools, so there were definitely plenty of options where getting wet was concerned… which was important, because the sun was brutal! After about four hours at the resort, we took the 20-minute ride back to the ship.
Dinner On Board The Carnival Vista
 You'll recall that last night, we had 9 p.m. dinner reservations, which was really late for me. Tonight was just the opposite, as we had 5:30 p.m. reservations at Cucina del Capitano, Carnival Vista's Italian eatery. You'll also recall that in yesterday's seablog, I mentioned that I've been eating far too much. Well, that trend definitely continued tonight. So for those keeping track, I added bread (which I usually try and avoid), mealballs, calamari, chicken parm, a side of eggplant parmigiana and a chocolate biscotti. The venue has a $15 cover charge, and it's safe to say I got my money's worth, even taking dessert back to the cabin to eat later.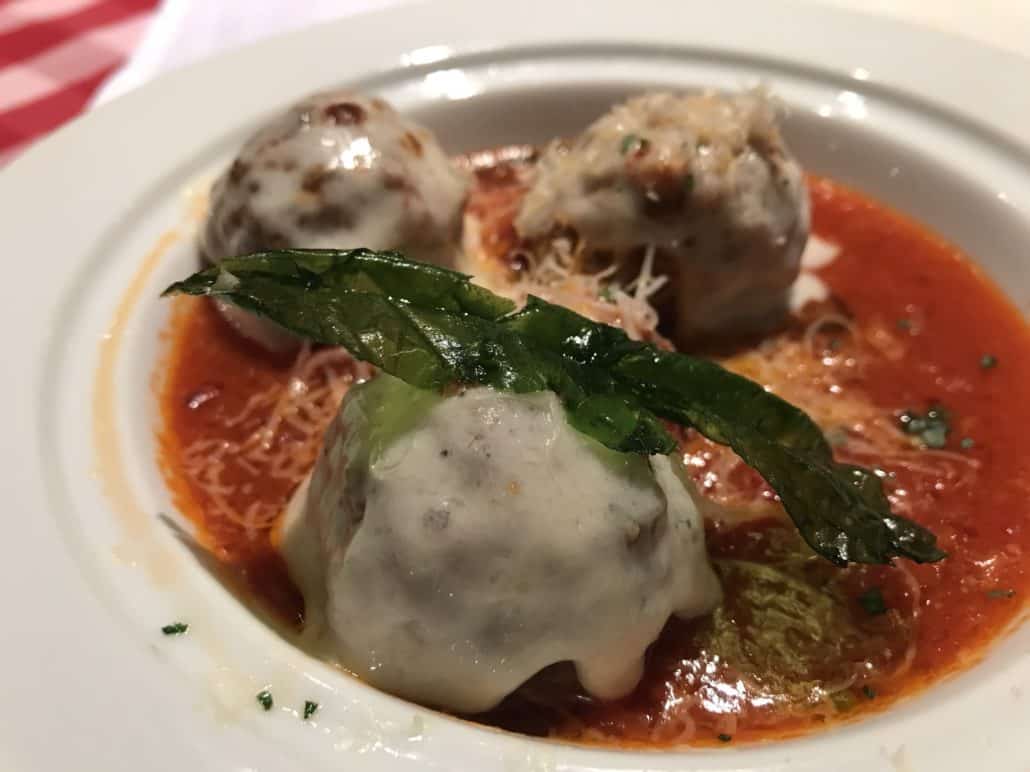 The Cruise Director on this sailing is Matt Mitcham, and it's easy to see why the guy — who has been doing this for about 10 years now — is so ridiculously popular. He's got great energy and is one of the funniest cruise director's I've ever had the pleasure of sailing with. His winning charisma and quick wit were on display tonight during the Love & Marriage show. Let's face it… pretty much anyone who has ever taken a cruise has seen this Newlywed Game knock off, so it's up to the cruise director/host to keep it fresh. Tonight, the contestants were couples who'd been married for five months, 16 years and 60 years, respectively. And of course, given that the questions asked tend to border on the risque, it's hysterical to hear the answers. I mean, who doesn't want to hear a couple who've been married 60 years talk about their sex life, right? At one point, the husband admitted that he wished his wife would snore louder so he could tell she was still alive.  All of the couples were great sports, but it was the octogenarians — and Matt's interactions with them — who made the show.
Given that there's always something going on somewhere, I was very tempted to head to the lido deck for one of tonight's parties. But being in the scorching Caribbean sun all day drained me, so I'm heading to bed early. We don't arrive in Curacao until nearly 2 p.m. tomorrow, so that means we'll be able to have a nice, relaxing morning. But right now, there are some nice swells on the ocean and the ship is doing a bit of rocking. I know even the slightest movement can throw some people's systems out of whack, but for me, I'll crawl into bed and feel like I'm being rocked to sleep. So until tomorrow…
Goodnight