Carnival's Senior Cruise Director, John Heald, served as emcee and entertained and delighted several hundred military personnel, their families, and supports of Operation Homefront during the recent 2016 Military Child of the Year Awards in Washington DC.
Operation Homefront is one of Carnival's primary charitable partners, and works to build strong, stable, and secure military families.  A Military Child of the Year is chosen by each branch based on strength of character, leadership, and resilience amidst the sometimes difficult military life.  This year's winners were Lorelei McIntyre-Brewer (age 10); Christian Fagala (9); Jeffrey Burds (17); Madeleine Morlino (17); Keegan Fike (17); and John "Trip" Landon III (17).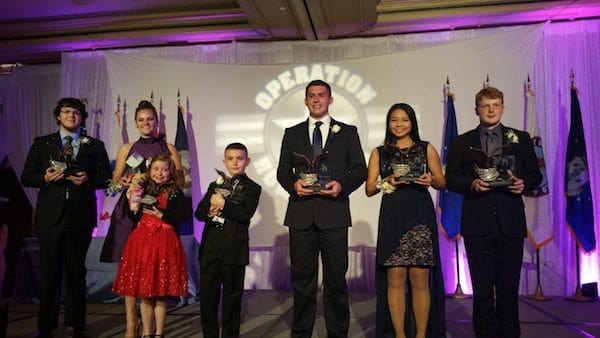 In addition, Elizabeth O'Brien (age 17) won the first Innovation Award for Military Children, for creating the Military Child Access Assistance Program.  In partnership with Military Mission in Action, the non-profit, the program provides accessibility ramps and other home modifications to children's homes.  She also started the Hike2Help 5k.
Carnival awarded each youth and their family with a trip to New York City for the US Inauguration of the upcoming Carnival Vista.  The event will include a private concert by country music superstar Carrie Underwood, who has partnered with the cruise line on the Honor. Family. Fun. program which is raising funds for Operation Homefront.