It's a big week for Carnival Cruise Line's upcoming 180,00-ton mega-ship Mardi Gras as she has left Meyer Turku Shipyard in Finland to start a series of sea trials. 
What's Next For the Mardi Gras?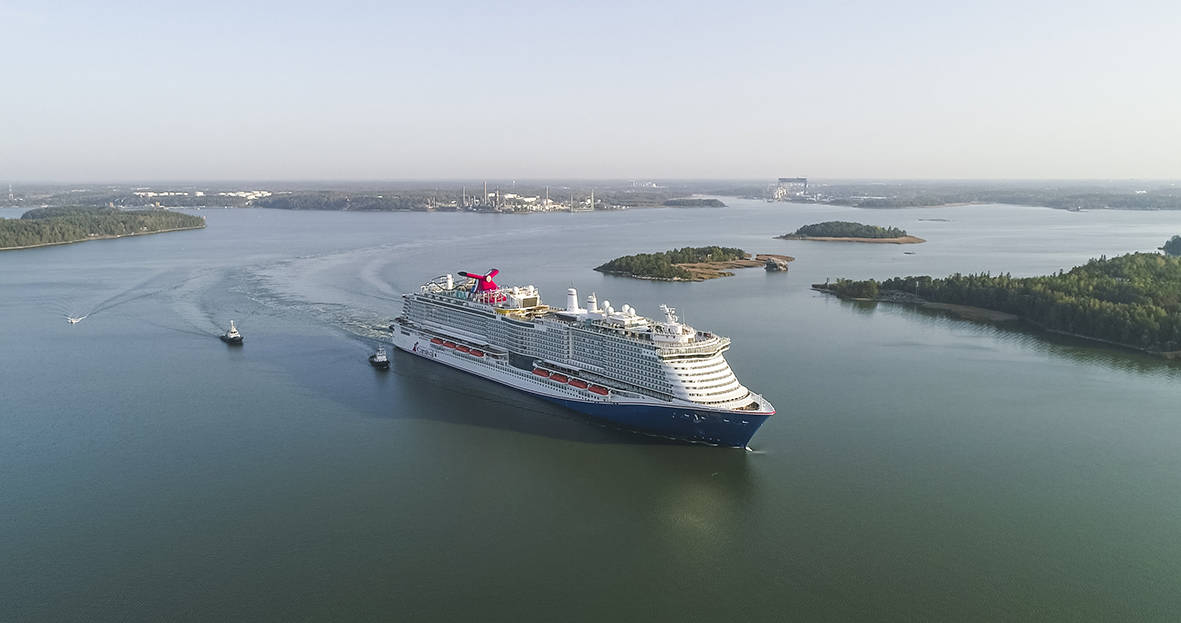 Even as the entire cruise industry makes moves toward returning to service, Carnival's newest ship has been preparing to welcome guests.
A major step in the ship building process is sea trials, during which a ship undergoes a grueling series of tests designed to check everything from the engines to other aspects of operations.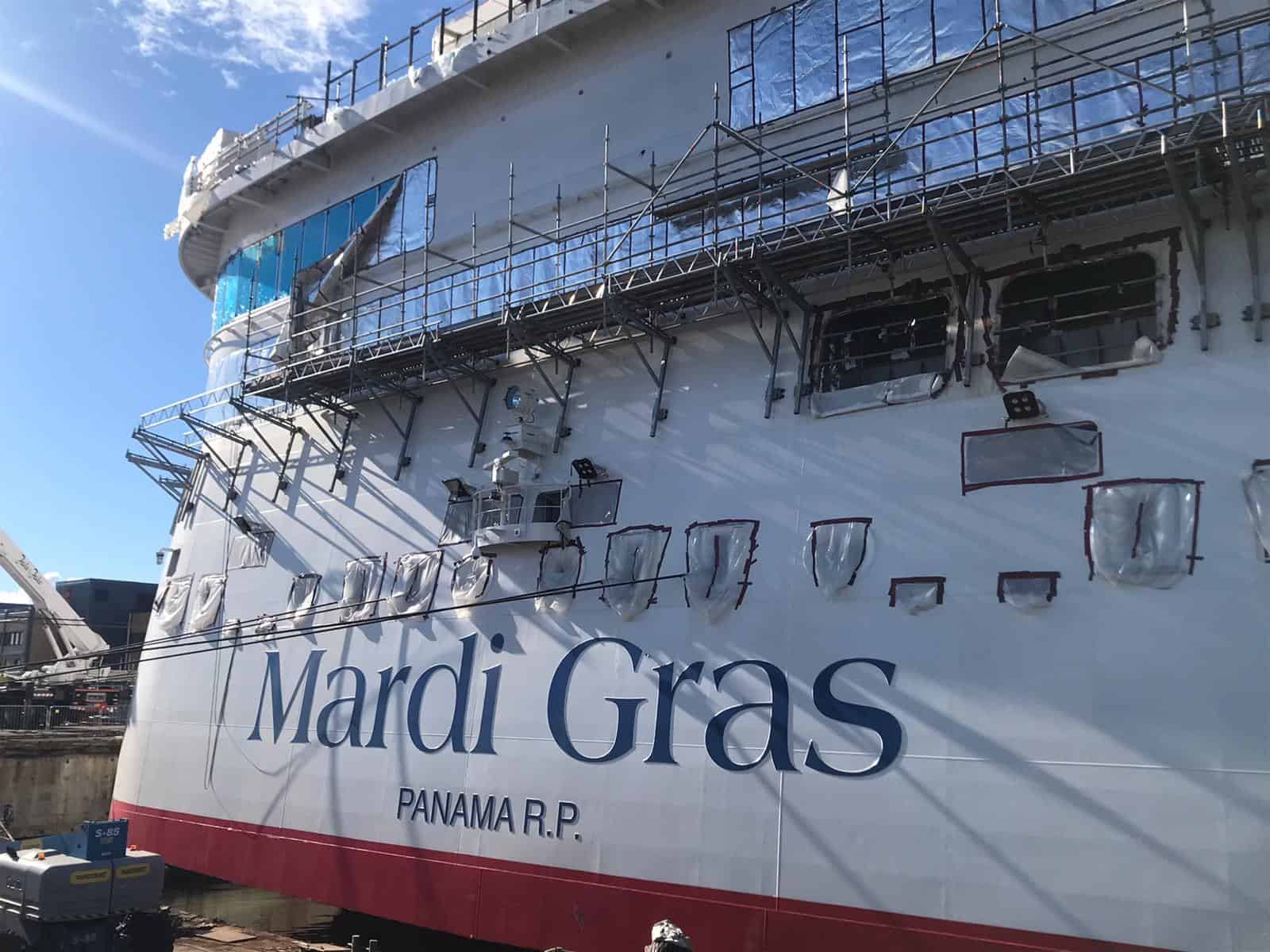 The shipyard's team of nautical officers, naval architects and builders test its maneuvering abilities and safety systems. Technical and navigational crews will push the ship to its limits in the Baltic Sea, all in order to ensure that everything will go exactly as planned once the vessel is not only operational but carrying guests.
READ MORE: Carnival Provides Update on Mardi Gras
The newest ship from Carnival Cruise Line was originally set to debut in August 2020, but saw her launch pushed back first to November of 2020 and now February of 2021.
The delays stemmed from a combination of issues that arose, many involving delays at the shipyard thanks to the current health crisis.
Ironically, the delay was in some ways fortuitous: Had the ship launched as planned in August, it would not have been able to welcome guests due to the no-sail order put in place by the Centers for Disease Control.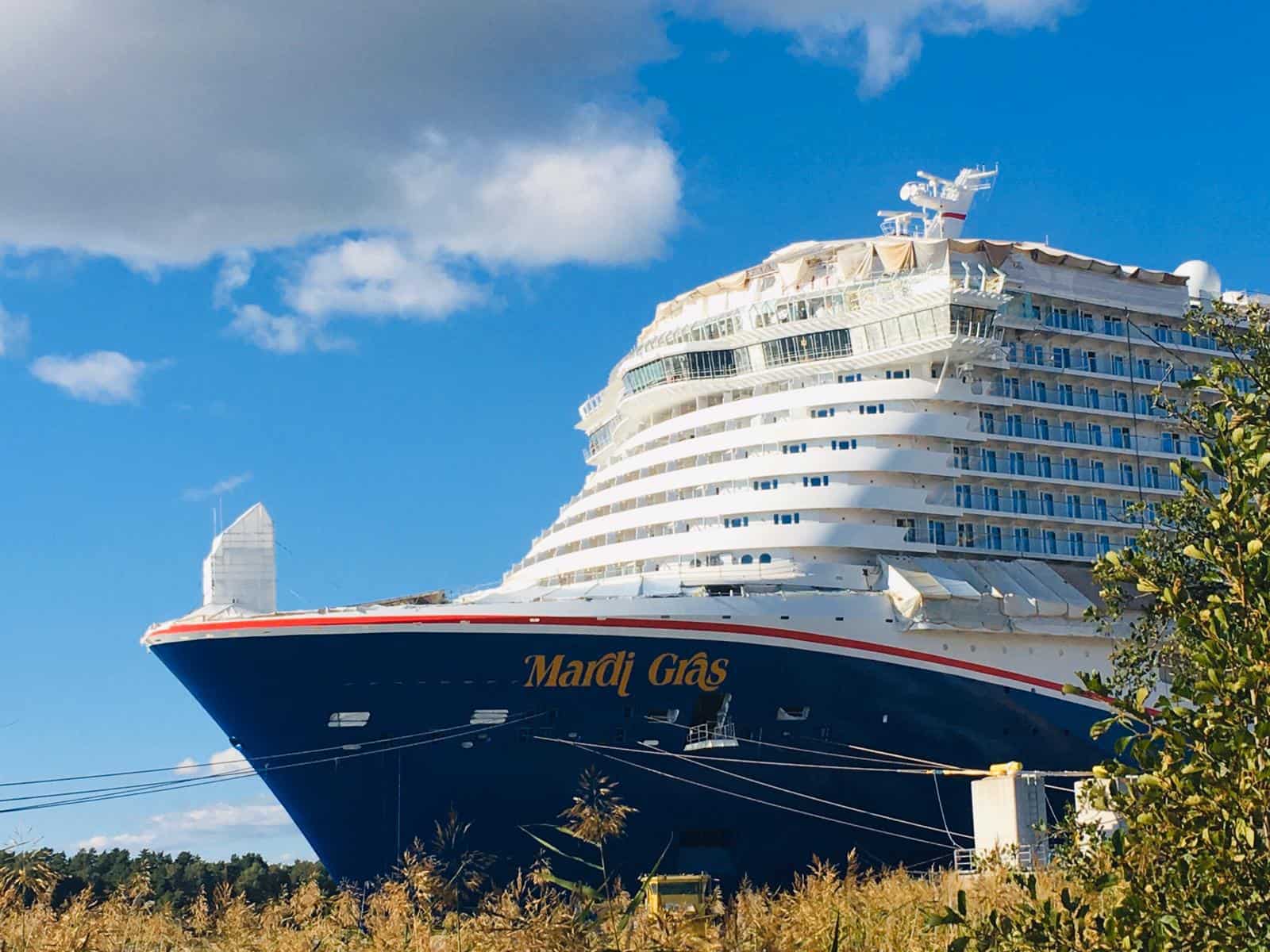 The vessel is a game-changer for the cruise line on a number of levels. Perhaps most importantly, it is the first ship to be sailing in North America using Liquified Natural Gas (LGN) technology, which is more environmentally friendly and cheaper to operate.
The ship will feature everything from a top-deck roller coaster to the line's first collaboration with celebrity chef Emeril Lagasse.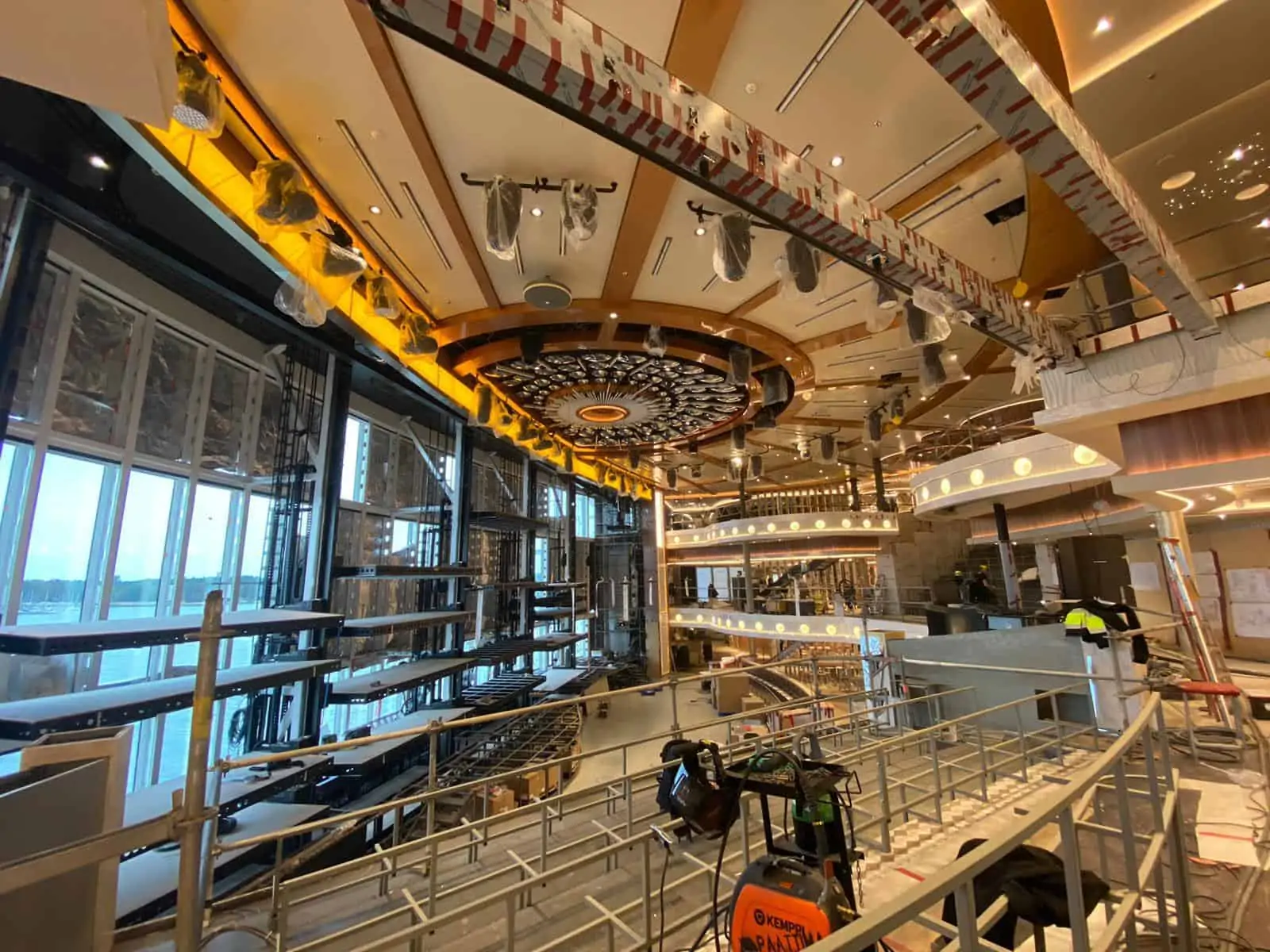 This will be the second Carnival cruise ship to sail under the name Mardi Gras. The line's very first vessel also carried the name Mardi Gras when it began sailing from PortMiami in 1972.
However, the name is pretty much the only thing the two ships have in common! The new Mardi Gras comes in at 180,000 gross registered tons, blowing away her predecessor, which came in at only  27,285 gross registered tons.
Mardi Gras will spend her days sailing Caribbean voyages from Port Canaveral, Florida. 
View Mardi Gras Video