The U.S. Centers for Disease Control has issued a new travel warning regarding cruise ships. In its latest guidance, the agency suggests that people should "avoid cruise travel, regardless of vaccination status."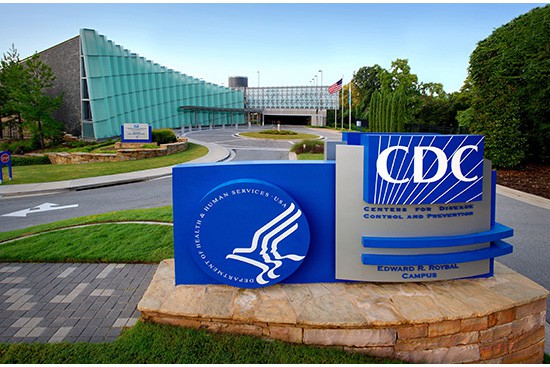 This latest blow comes as the industry is dealing with everything from politicians suggesting another shutdown to an increase in the number of cases being reported on ships.
In fact, it is that increase which in large part triggered the CDC changing its guidance from Level 3 to Level 4, the highest advisory level on their chart.
What The CDC is Saying
The CDC's warning says that "even fully vaccinated travelers may be at risk for getting and spreading" COVID and its variants.
It goes on to warn that the disease "spreads easily between people in close quarters on board ships" and that the chance of contracting COVID-19 while cruising "is very high," even if one has received both a vaccine and booster shot.
In addition, the agency recommends that all passengers should be tested 1-3 days before boarding (which all major lines now insist upon) and 3-5 days after returning, regardless of vaccination status. In addition, they recommend all guests quarantine for five days after returning from their sailing.
This is in keeping with new CDC guidance which suggests that those who test positive but are asymptomatic can now isolate themselves for five days as opposed to the 10 previously recommended.
Industy Response: "We Are Disappointed"
In response to the travel warning, industry trade group CLIA — the Cruise Line International Association — released a statement saying the CDC's move was "particularly perplexing considering that cases identified on cruise ships consistently make up a very slim minority of the total population on board — far fewer than on land — and the majority of those cases are asymptomatic or mild in nature, posing little to no burden on medical resources on board or on shore."
They went on to say that while "no setting can be immune from this …cruise provides one of the highest levels of demonstrated mitigation against the virus. Cruise ships offer a highly controlled environment with science-backed measures, known testing and vaccination levels far above other venues or modes or transportation and travel, and significantly lower incident rates than land."
The statement concluded that "while we are disappointed and disagree with the decision to single out the cruise industry — an industry that continues to go above and beyond compared to other sectors — CLIA and our ocean-going cruise line members remain committed to working collaboratively with the CDC in the interest of public health and safety."
What Happens Next
Already the cruise industry has been taking steps to prevent the illness from making its way onboard.
While they acknowledge that a zero-case scenario is virtually impossible under the current circumstances, they are doing everything within their power to minimize cases and their spread.
With the number of cases on both land and ships on the rise, cruise lines have in recent weeks put a renewed emphasis on the importance of masking.
In addition, lines such as Royal Caribbean have worked to dial back capacity in an attempt to allow for greater social distancing, thus reducing the chances of cases spreading.
RELATED: Royal Caribbean Offers Omicron Update, Details Infection Rates
While several recent outbreaks of COVID on ships have gained national attention, it's important to note that the infection rates remain lower
As for what happens next, it is widely expected that cruise lines may soon require booster shots.
"I'm advising my clients that they should seek one out as soon as possible," one advisor told us. "I'd also expect that we're going to see cruise lines which had been slowly but surely increasing their overall capacity cut back again."
At the end of the day, the agent said, "they're going to do whatever it takes to keep passengers safe. The last thing they want to see is another crippling shutdown."
READ NEXT: 7 Reasons Cruise Ships Are Not Petri Dishes