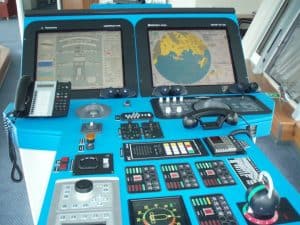 Celebrity Cruises is launching two new behind-the-scenes experiences for guests who want to learn more about cruise ship operations.
Guests on the line will now have two tour options:
See how it's done tour: Giving guests tours of areas usually not seen to the general public. This three hour tour will take guests to the bridge, mooring deck, crew gym, theater, engine control room, prep rooms and the main dining room galley. Aside from touring the areas the guests will be able to interact with the crew. Cost: $150.
Bridge sail-away experience: Guests will head to the navigational bridge of the cruise ship 30-minutes prior to sail-away. The guests will get a comprehensive tour from the navigational crew and see what's done to get a multi-thousand ton vessel underway, staying on the bridge until 30-minutes after sail-away. Guests will also get to have a photo opportunity with the captain. Cost: $75
"Celebrity has dedicated itself to providing guests with the finest in culinary experiences, award-winning service and engaging onboard activities," said Simon Weir, Director of Hotel Operations, Celebrity Cruises. "Now, with the addition of Celebrity Inside Access, vacationers can also satisfy their curiosity and gain rare, behind-the-scenes insight into a Celebrity ship's inner workings."
Both tours are finished with a wine-paired lunched hosted by an officer in the ships dining room.
Royal Caribbean and Carnival both offer behind-the-scenes tours for a nominal fee.
Source: Celebrity Cruises