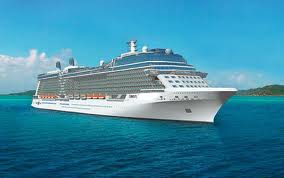 The 2,852-passenger Celebrity Eclipse was late leaving Southampton, England earlier this week because of a norovirus outbreak, according to local newspaper Daily Echo.
Royal Caribbeans Independence of the Seas and Celebrity Eclipse were suppose to leave port together, a sight that would have been the first, but Eclipse was delayed for "enhanced sanitation."
A spokeswoman for the company said a small number of passengers from the previous sailing on Celebrity Eclipse had fallen ill with the gastrointestinal virus.
"In an abundance of caution" it conducted "enhanced sanitizing onboard the ship and within the cruise terminal to help prevent any illness from affecting the next sailing".
"The health and well-being of our guests is very important to us and we believe that these additional measures will further assist in ensuring that our guests enjoy a fun, relaxing and healthy experience," she said.
Norovirus is an extremely common gastrointestinal illness that's not limited to just cruise ships.
Photo credit: Celebrity Cruises