Editor's note: Cruising is back, and we're excited to be bringing you trip reports from onboard Celebrity Millennium. In the coming days, we'll be talking about everything from the health and safety protocols the cruise line has put in place to how cruising has changed in the age of social distancing. But first, because this particular sailing left from St. Maarten, we're going to look at the journey before the journey. 
"We're baaaaaccck!" 
After 15 months of feeling totally "cruise-deprived," that all changed on Saturday as I excitedly boarded Celebrity Millennium in Philipsburg, St. Maarten for a week-long roundtrip voyage to Barbados, Curaçao and Aruba. When the Celebrity Cruises' ship sailed after 10 p.m., it certainly was a historic step for the cruise industry's "2021 reboot." 
Now sailing at just under 50 percent of its normal capacity (so with fewer than 900 passengers), Celebrity Millennium is the cruise industry's first oceangoing "big ship" cruise to set sail from anywhere in the North American region with guests aboard in more than a year. The line will operate both eastern and western Caribbean itineraries through August from St. Maarten.
I'm still savoring the moment yesterday when I presented my boarding pass to the Celebrity crew member at the ship's gangway, and he said with a big smile, "Welcome aboard!" I have to admit, all I thought, was "Baby, you're baaaaaack!"
Over the next week, I'll be happily reporting from the ship about its recent $90 million revitalization and how that turned out, as well as dining, activities, entertainment and shore offerings.
Look for multiple stories. From a sneak peek perspective, the ship looks stunningly gorgeous, with a fresh, warm interior look.
That said, today, I'm focusing on something less exciting but particularly important – the pre-cruise process and embarkation in the pandemic era. 
Are We There Yet?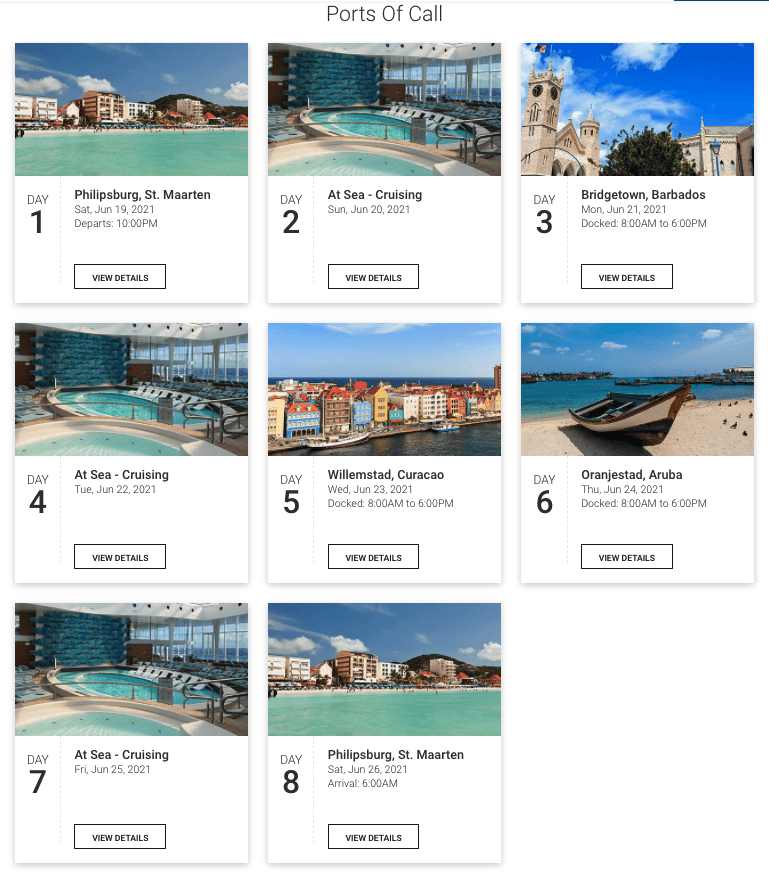 I'm putting it simply when I say that getting to the ship and doing what's required by governments, ports and cruise lines at various steps along the way has totally changed from just 15 months ago. Let's just say, that the entire process now has multiple new steps and can be a bit daunting process-wise.
By way of background, I travel for business overseas and most of that on cruise ships. That equated to 270 days in 2019. So, you get my point. I'm a super frequent traveler. Yet, for this pre-cruise experience, I admit — as did several other media colleagues now sailing with me aboard — that I was unexpectedly stressed out by the "getting here" experience. So, here's my two cents worth of tips/advice. 
First, pay VERY close attention to the requirements of individual governments and the cruise line itself, and recheck those daily just prior to your cruise. Things can change rapidly and did on one port's requirements for our cruise. Several couples I've met aboard said they had to race to get two separate COVID-19 tests within the days leading up to sailing, thanks to those changing requirements.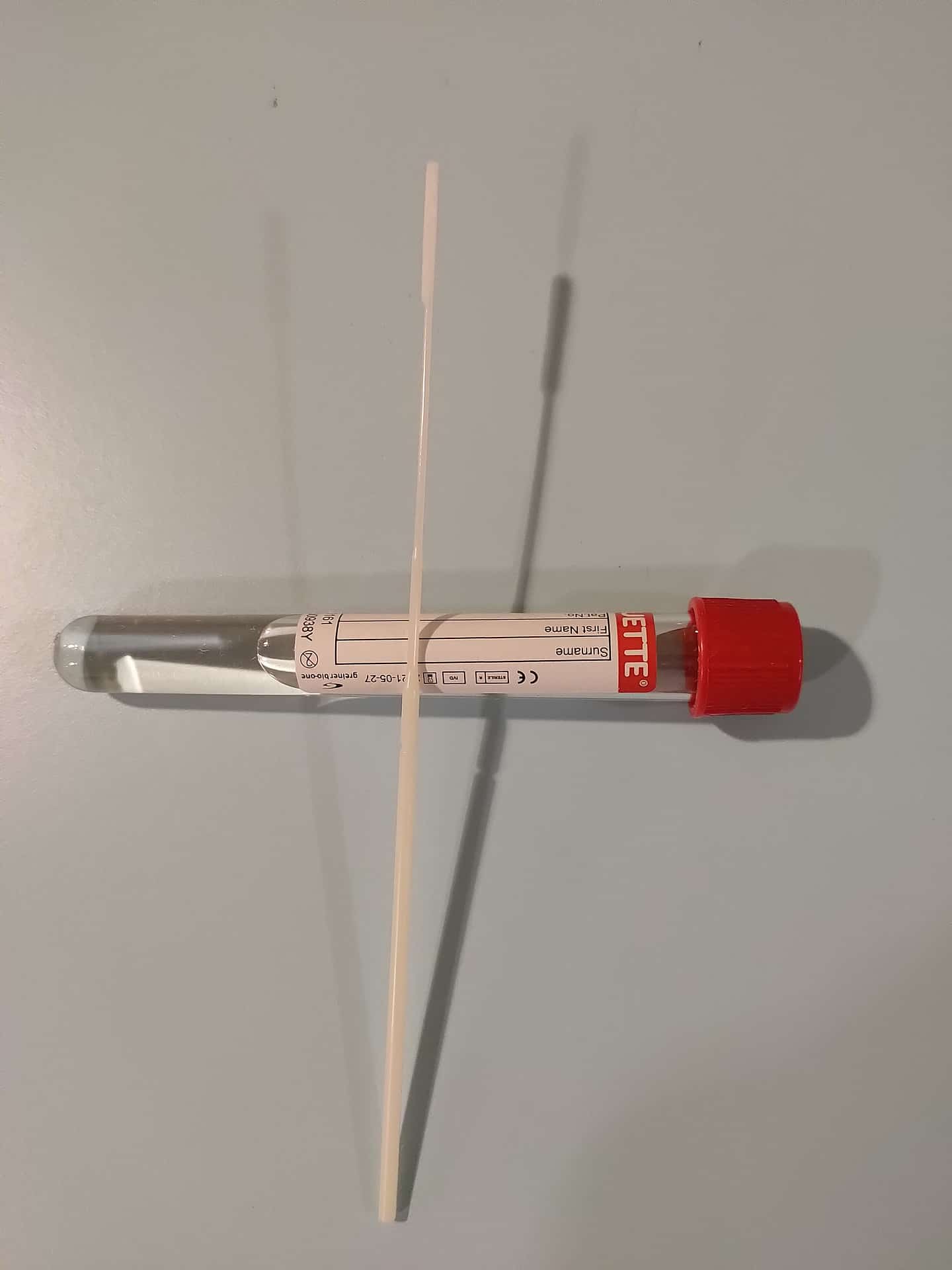 Passengers boarding Celebrity Millennium who are 16 and older also must be fully vaccinated, plus Celebrity also required that we show proof of negative results from a Covid-19 PCR lab test no more than 72 hours prior to boarding. The timing of that also can differ from individual nations/ports. Definitely chat with the cruise line if you have questions. 
Based on Celebrity's response to my questions, I took the test at no charge at CVS Health's drive-through Covid testing site in Broward County, on late Wednesday. That was as far out as possible to meet the line' window of 72-hours-in-advance-of-boarding timing. 
But CVS Health's "average" turnaround time for PCR test results is one to two business days, so I was a bit nervous as to what would happen in the rest of the process (as those test results were needed for other steps) if I didn't hear back until extremely late Friday or even Saturday? 
I checked and other providers in my area were offering a rapid PCR lab test with a quicker turnaround, but to the pricey tune of $299 to $399. So, I crossed my fingers, took the normal CVS Health test and hoped that it would be on time. That was important because Sint Maarten's entry requirements state that the potential traveler MUST have that negative PCR test result paperwork available to upload before they even begin to fill out the government's "request for entry" paperwork, which that government says could take up to 12 hours for processing.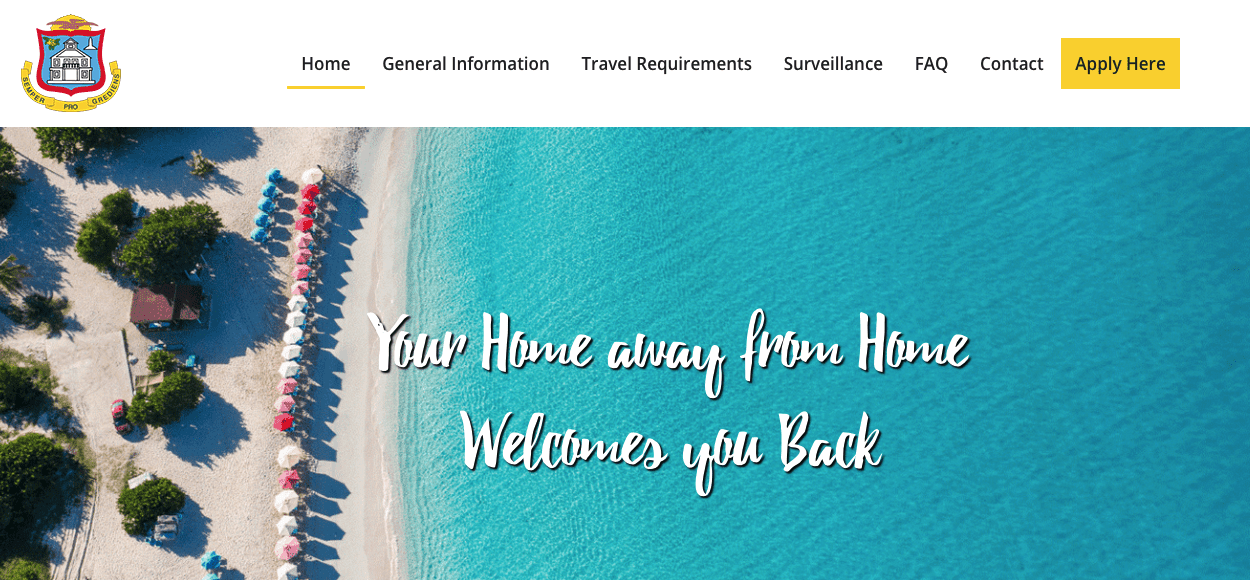 The good news was that I got the CVS Health results by Friday morning and I immediately filled out the Sint Maarten paperwork. The government was surprisingly quick as I received the pre-authorization notification by email within about 20 minutes after submitting it. So, by late Friday I had everything needed to take my flight the next day, thank goodness. But the two to three days leading up to departure were a bit stressful, I must admit. 
On Saturday, Fort Lauderdale-Hollywood International Airport was packed but everyone was wearing a mask as required inside. During the airport process, I needed to show both my original COVID-19 vaccination card as well as a print-out of the negative PCR test as those are entry requirements for travel to Sint Maarten.
Best advice? It's important to note that digital copies shown by travelers on their smartphones are not necessarily accepted at every point during the entire travel journey. The checks and steps along the way are significant. I won't bore you with details of the multiple checks made and where, but let's just say I watched other travelers having issues in that regard at times. 
Just to be safe, print out copies of the super-important stuff such as your PCR test results paperwork and not only the Sint Maarten pre-authorization email but also the attached file to that which actually IS the pre-authorization. Also, I'd recommend printing out your Celebrity boarding pass. 
That said, all travelers must bring their original vaccination card. Copies of that were not accepted on my journey to the ship.
One Step Closer to Boarding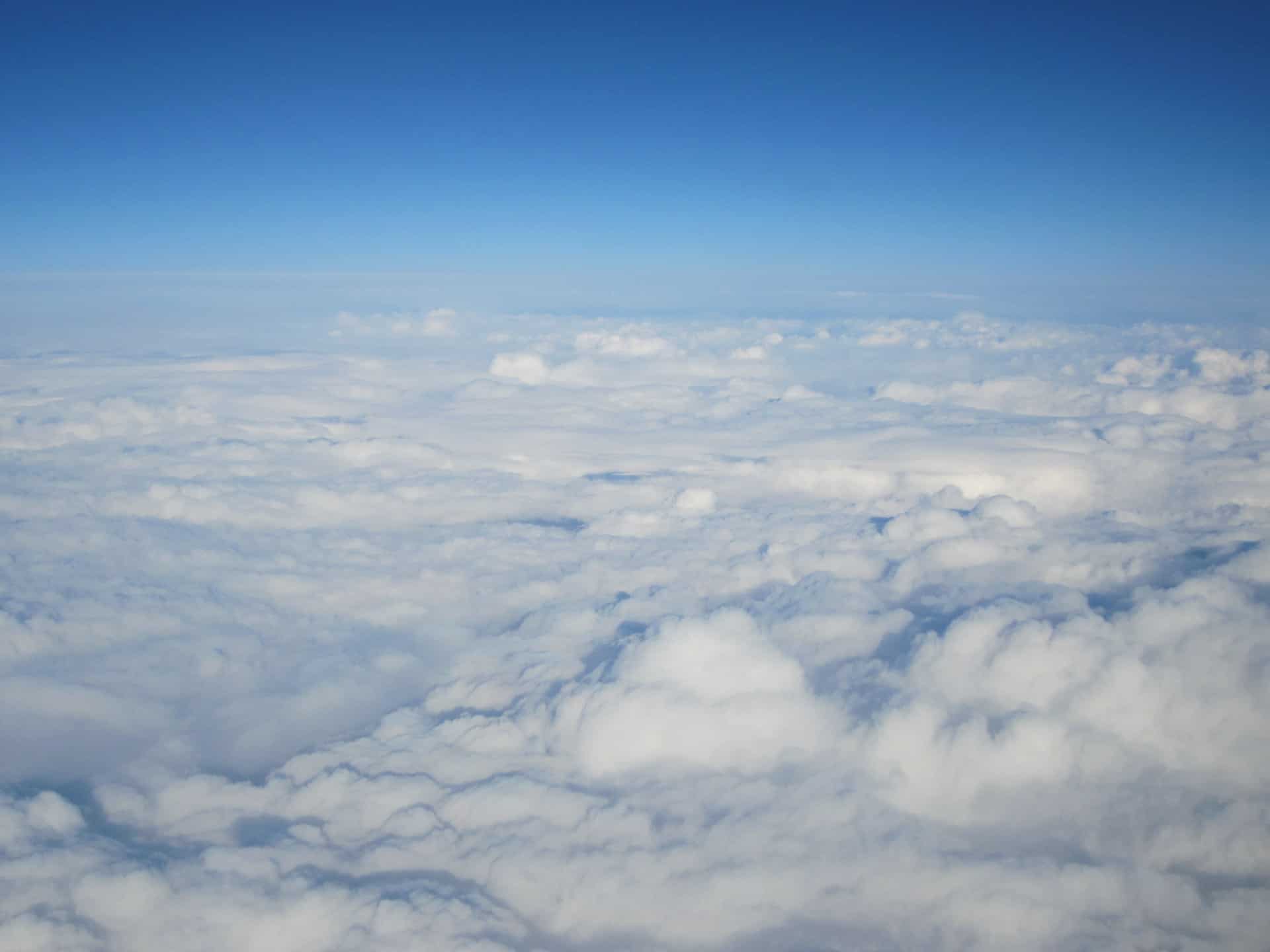 My three-hour nonstop flight to Sint Maarten from Fort Lauderdale-Hollywood International Airport on JetBlue was smooth and on time. Upon landing, the terminal process was crowded with long lines at immigration, according to many people I spoke to about that later. But passengers enjoyed music and lively island entertainment by a Caribbean dance troupe.  
My terminal transit situation was a bit different as I needed wheelchair assistance (due to knee issues) so I was taken through the crew line for immigration. I was soon grabbing my bag and heading outside the terminal to board a shuttle to the pier. While there were plenty of people to assist travelers, the outside transport/transfer process definitely had some hiccups. 
But that can happen on a first big-ship embarkation day at a homeport that's also new to the process. I expect things should improve rapidly over the next few weeks as tweaks are made. I will stress that everyone at the airport and throughout the pre-boarding journey in Sint Maarten was kind, helpful and caring. Most seemed genuinely happy to have jobs once again, following a difficult year.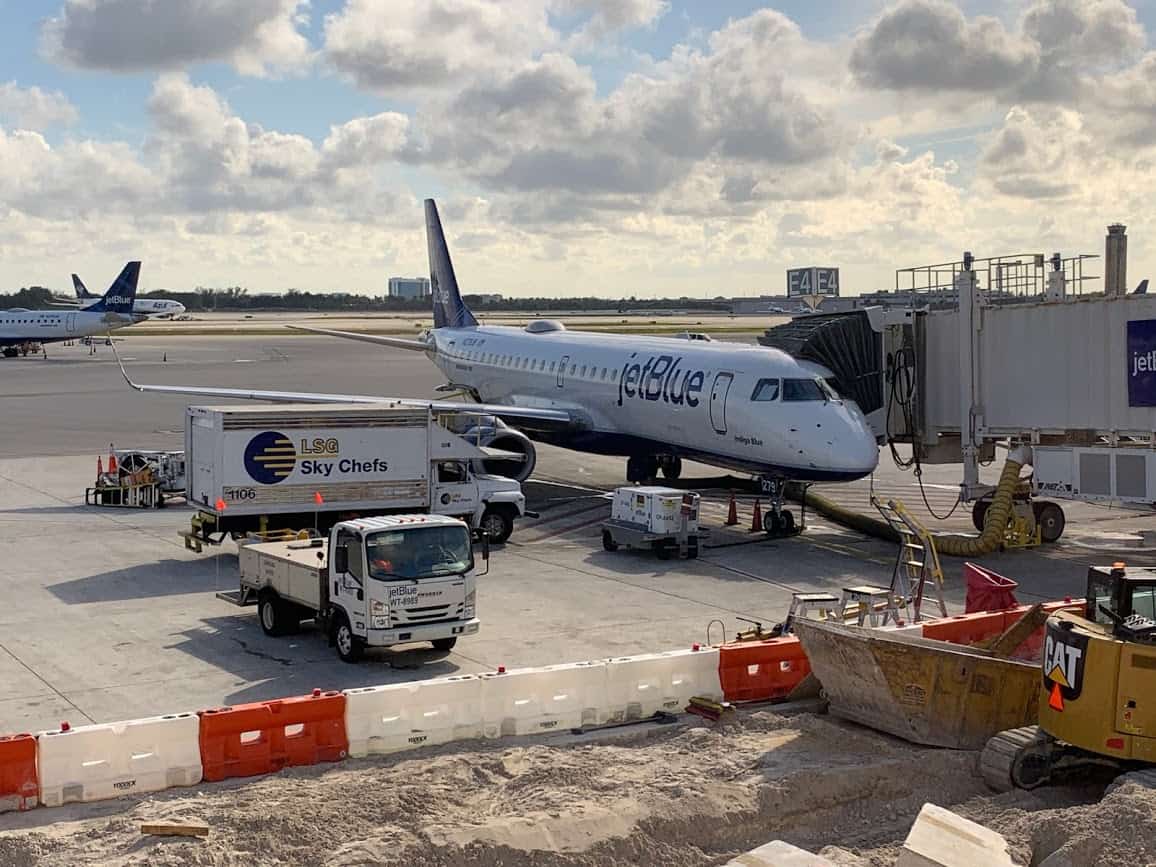 So, as people trying to assist were sorting out the transport, although at times, it seemed frustrating, I said to myself: "Just relax, you're in paradise," and presto, within a few minutes, I was headed out in a shuttle vehicle to Philipsburg. 
At the port, we were dropped outside a large tent, where sizable numbers of staff awaited. All guests were asked to show documentation, and if desired, hand them any bag to be delivered to the cabin, before proceeding inside the humongous tent to check-in. 
Due perhaps to capacity reduction, the line's port check-in facility was uncrowded. Since I had used the online app to secure my boarding pass, I was able to bypass the check-in and just use my boarding pass. 
In the center of the tent was a large area with lots of seats; it was set up in numbered sections for a required health/medical screening. Alas, despite all the best preparations, I failed to complete it prior to arrival. So, I had to do it here. 
It only took about five minutes max – efficient and quick. The agent used a tablet to ask questions, enter answers and take photos of my original vaccination card and negative PCR test paperwork.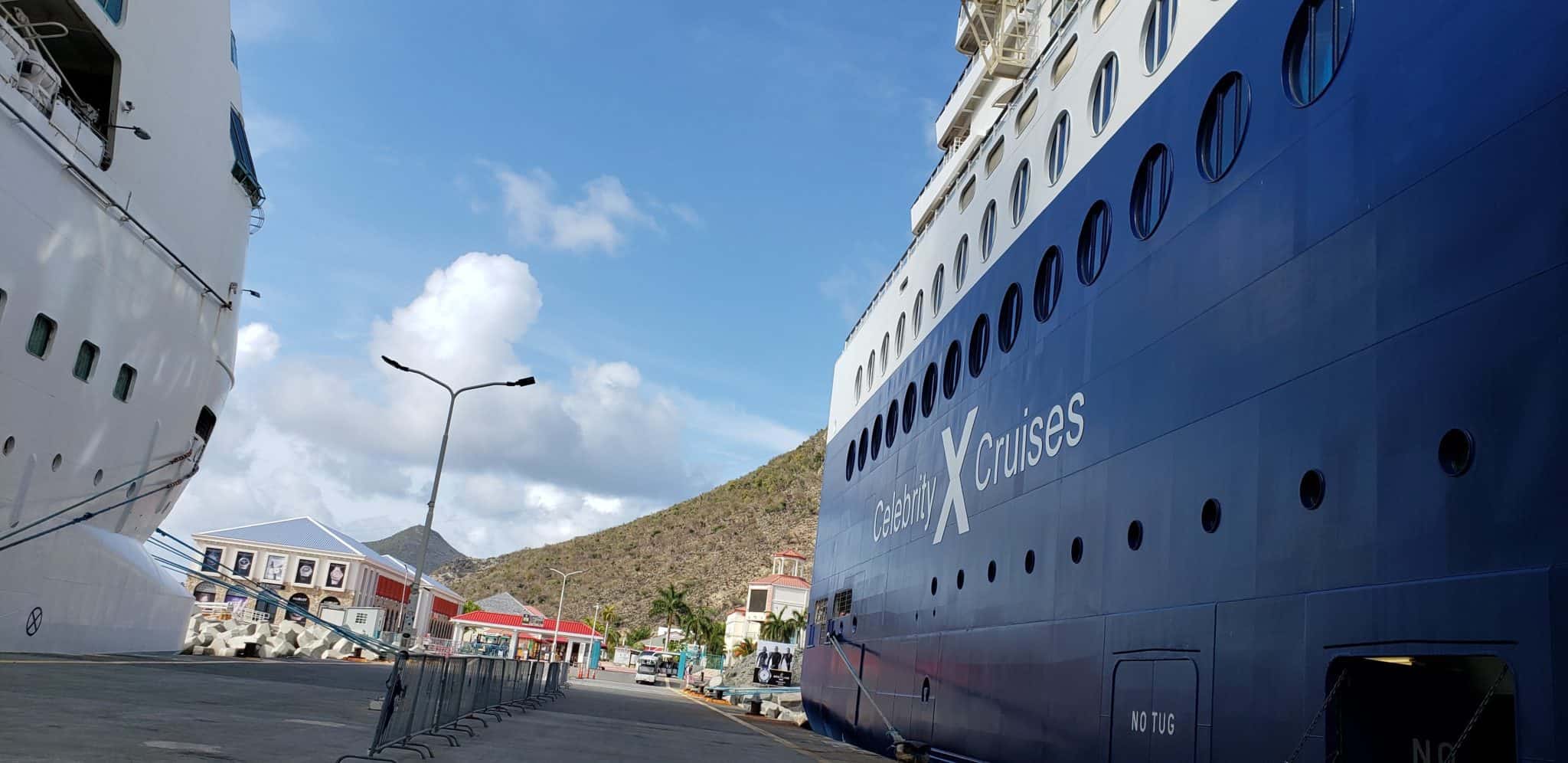 Next was Immigration clearance, and after a quick "look-see" by the immigration official, we headed outside to board an open-air shuttle vehicle to reach the gangway. I was so happy to see Celebrity Millennium waiting for me, along with several other Royal Caribbean ships.
It almost seemed as though it was a "normal" cruise embarkation day, except that only Celebrity Millennium was readying to sail.  
By Susan Young
Don't miss the other Celebrity Millennium trip reports: