Celebrity has decided to focus their marketing efforts on the more luxurious side that most of us have (or yearn for).  They have introduced a new global brand campaign that will speak specifically to travelers who love fine dining, luxurious accommodations, and rich destination experiences.  It's called "Modern Luxury Lives Here" and it puts their iconic "X" logo front and center.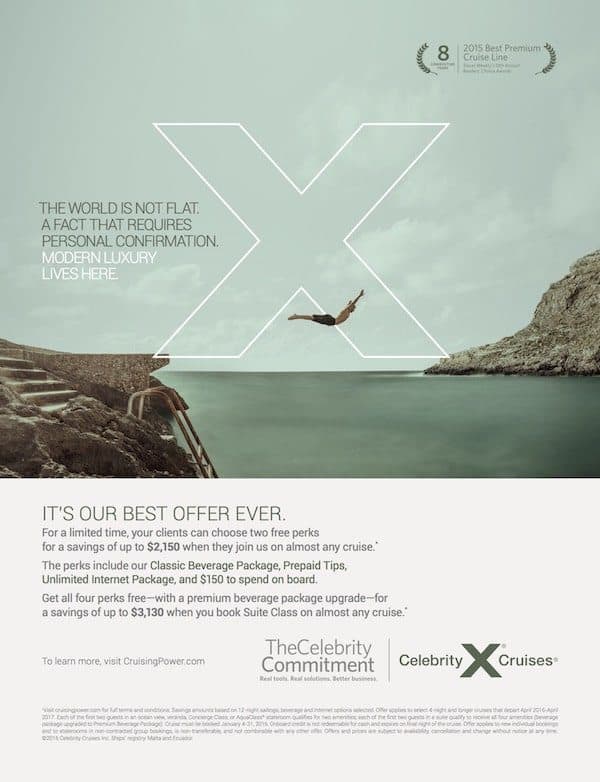 The flagship of this campaign are new 30 and 60-second TV spots, named "Marco Polo," after the famous Italian explorer and the game in his honor.  The spot will be a play on the classic pool game, where Celebrity staff members will beckon travelers to answer the call of modern luxury.  The cruise line will also introduce three more TV spots later this month.
In addition to TV commercials, the campaign will be widely spread through digital and social media.  Travelers will be able to share their vacation stories across social media platforms such as Instagram and Twitter using the hashtag #celebritycruises.
For more information on Celebrity cruises, visit their website at celebritycruises.com.