Overview: Celebrity is known for being a more luxury-based cruise line among the biggest cruise lines in the world. It's family-friendly and has been named "Best Premium Cruise Line" for 7 years in a row.
Programs for Babies: For children ages 2 and under, Celebrity offers a program called Toddler Time. It's a place where toddlers can interact with each other and play with toys suitable for their age. Parents must accompany toddlers in Toddler Time. They don't need to be potty trained; the Toddler Time area provides changing tables and baby wipes. Times vary throughout the day.
Programs for Kids: Fun Factory is available for ages 3-11 and activities are divided by age group: Shipmates are 3-5 years old (and must be toilet trained), Cadets are 6-8, and Ensigns are 9-11. Activities at Fun Factory include themed parties, sports, treasure hunts, music, games, and more. Shipmates and Cadets must be signed out by an adult that knows their child's password. Ensigns can sign themselves out until 10pm unless otherwise noted on their parental consent form. After 10pm, all Ensigns must be signed out by an adult.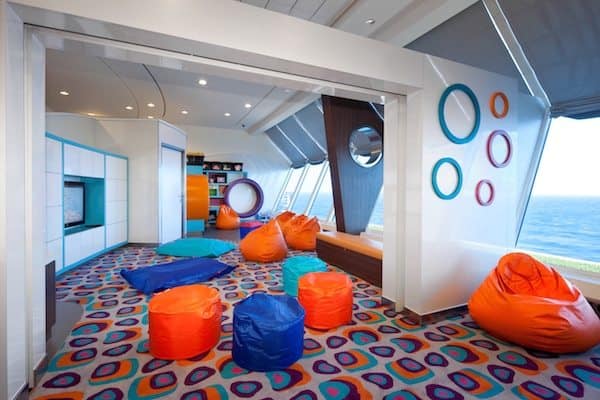 The Ensigns age group program is based out of the Fun Factory like the others, but it's worth noting that their activities will often take place in other venues throughout the ship as well.
Celebrity also offers babysitting at various times throughout the day for a fee, either in the Fun Factory or in your own stateroom.
Programs for Tweens + Teens: Tweens and teens are together aboard celebrity ships, in their X-Club Teen Entertainment. It features video games, sports, and late-night dance parties, all supervised by youth counselors.
Celebrity also features iTake, which is a video project for teens during their cruise. They are allowed to use GoPros and wide-angle cameras to go film shots they've planned ahead of time using a storyboard, then they can come back to the iLoungeSM and learn how to edit their videos. Prizes will be awarded in a variety of film categories. This program takes about 4 hours to complete.
Family Programs: On the last night of the cruise, the youth program holds a "Parents Night Out" dinner for the kids, where they have a pizza party and evening slumber party. This frees up their parents to enjoy a quiet dinner on their last night at sea.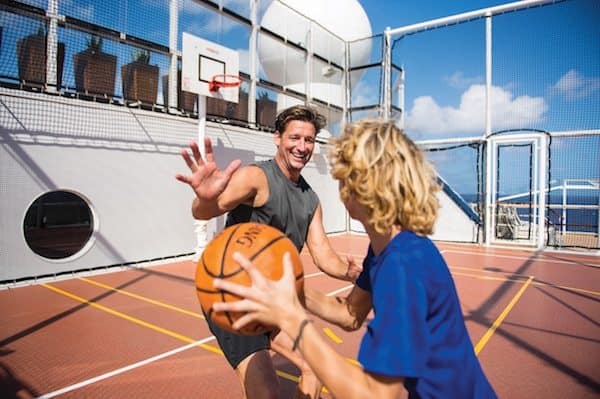 Family-Friendly Shipboard Amenities: For fun for the whole family, there are pool activities throughout the day, basketball, golf-putting, ping-pong, interactive video games, pool volleyball, and more.