If you've ever considered booking a trip with Norwegian Cruise Line, you know that one of their big selling points has long been the "Free At Sea" program which offers passengers "perks" based on the category of room they purchase. The line also offers a program known as "Cruise Next" which allows vacationers to receive instant onboard credit when they buy a certificate which can be used toward their next cruise. Both of these programs are wildly popular… and both underwent major changes recently which cruisers need to be aware of.
Perks Will Cost Some Guests More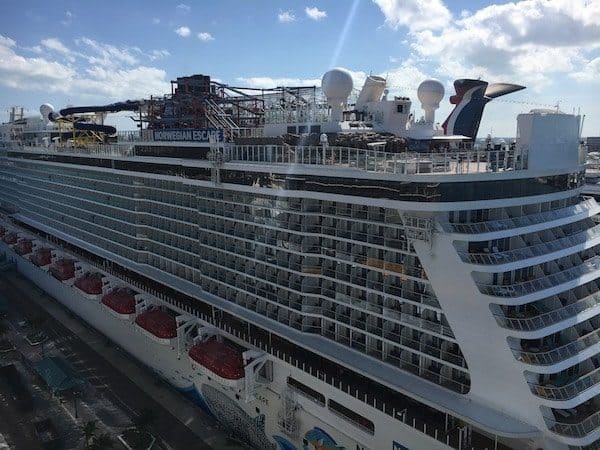 The first change impacts people who book cabins in the Haven, Norwegian's high-end ship-within-a-ship which offers a private dining room, swimming pool, bar and more. Typically, guests booking a Haven suite automatically receive all of the Free At Sea Perks available during a given promotion period. These almost always include the Ultimate Beverage Package (which offers an open bar for the length of the cruise) and a dining package allowing guests to eat in the specialty restaurants for free.
In the past, non-Haven guests automatically had an 18 percent gratuity added for both the dining and drink packages, while passengers opting to sail in the Haven had those charges taken care of. As of now, however, Haven guests making a new booking will also have to pay the gratuities associated with the beverage and dining package. They will, however, be given the opportunity to opt out of one or both of the perks, thereby avoiding the fees.
Cruise Next Certificate Changes
While the above change really only applies to those sailing in the Haven, the change made to the Cruise Next certificates will impact anyone who has or plans to purchase one. For those unaware, Cruise Next is a program via which passengers may purchase a $250 certificate toward a future cruise and, in return, instantly get a $100 onboard credit for their current sailing. Certificates can also be purchased up to 30 days after your cruise, in which case a $75 onboard credit is applied to the trip on which it is used to pay the deposit.
In the past, cruisers could apply the Cruise Next certificates at any point in the payment process. As of now, however, the certificates can only be used as a deposit on a new booking. In other words, you will no longer be able to randomly apply them as payment at any point other than initial booking.