Carnival Cruise Line and Meyer Turku shipyard celebrated another milestone in the construction of Carnival Celebration today during a coin ceremony at the shipyard.
The coin ceremony is a centuries-old custom in shipbuilding, symbolizing good fortune for the vessel and its crew.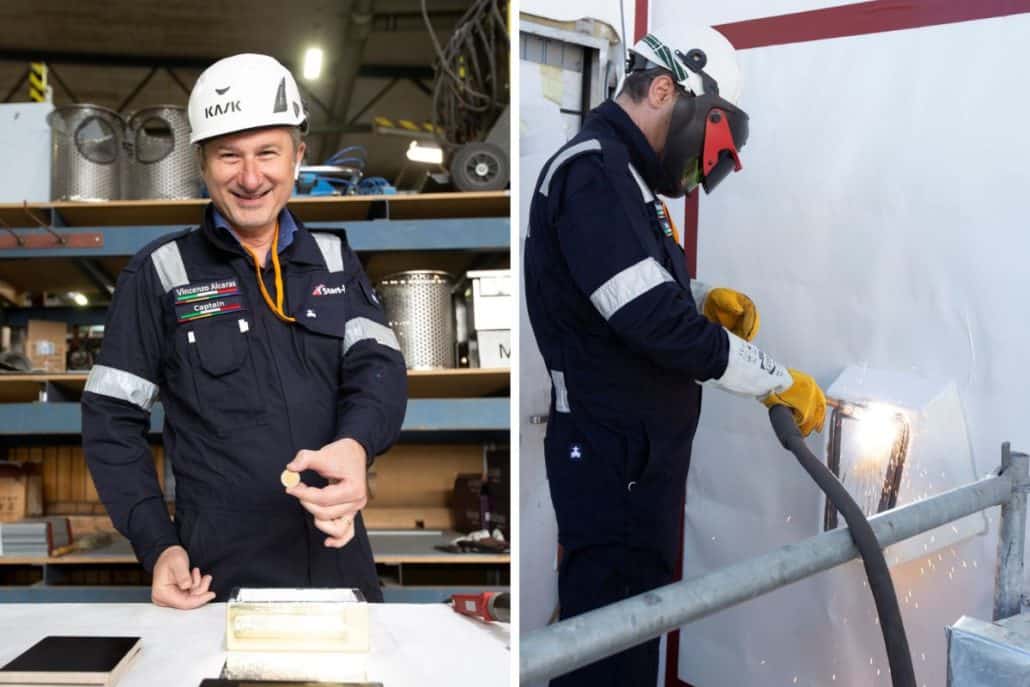 Carnival Celebration's Captain Vincenzo Alcaras, Chief Engineer Fabien Gervaise, Hotel Director Pierre Camilleri, and members of Carnival's New Build team joined representatives from Meyer Turku to help weld a special box of coins — which had temporarily been placed under the keel at the beginning of construction — to a permanent position near the mast of the ship.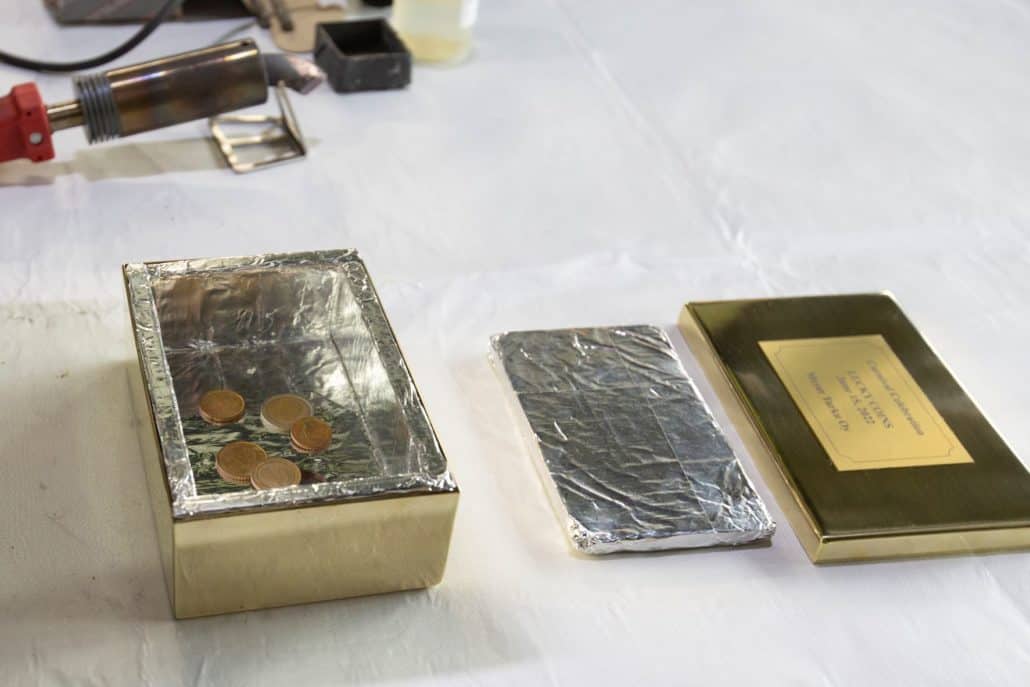 Carnival Celebration is Carnival Cruise Line's second Excel-class ship, after Mardi Gras which debuted last summer. She is scheduled to enter service in early November with a 14-night transatlantic voyage from Southampton, England to PortMiami.
The ship will debut along with Carnival's redesigned Terminal F, which will be one of the first terminals in Miami to be shore-power ready in 2023.
MORE: Carnival Cruise Line Acquires Costa Luminosa, Sailing November 2022
Carnival Celebration, along with sister ships Mardi Gras and Carnival Jubilee — set to debut next year — are all powered by liquefied natural gas, which is a cleaner burning fossil fuel.
Like Mardi Gras, Celebration's public spaces will be divided into zones, similar to the distinct "neighborhoods" on Royal Caribbean's Oasis-class ships. Some zones are the same as Mardi Gras, such as the aft Summer Landing and The Ultimate Playground where the roller coaster and ropes course can be found.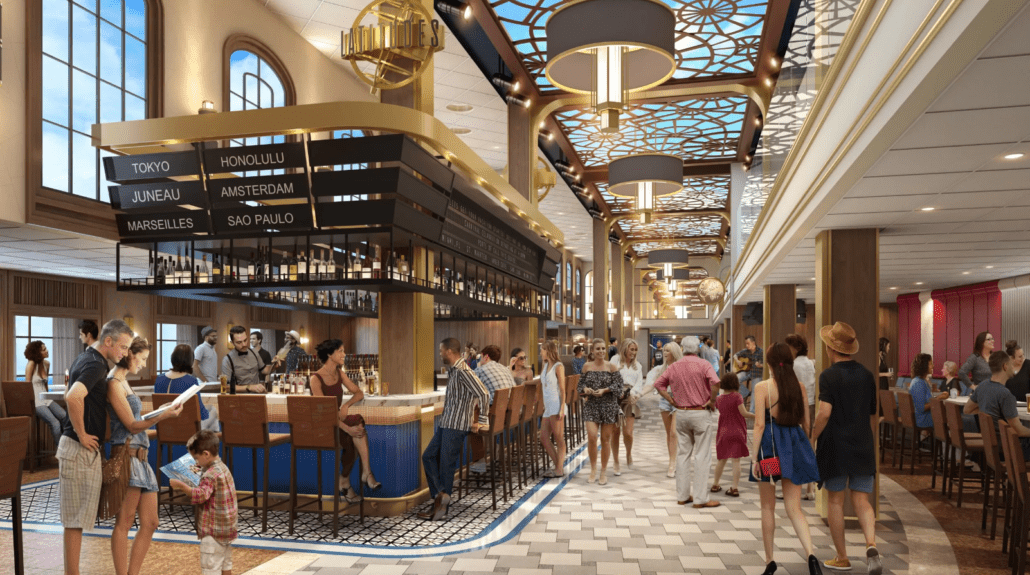 Other zones, such as the Miami-inspired 820 Biscayne and travel-themed The Gateway are new, representing the different theming that Carnival Celebration has versus Mardi Gras.