In a tweet, Royal Caribbean shared progress this week on its brand-new $125 million cruise terminal at the gulf port of Galveston, Texas.
Construction Update: A look at the $125M @RoyalCaribbean terminal @PortofGalveston in Texas taking shape ahead of its opening this fall. Stay tuned for more updates! | Download images: https://t.co/YE94OCGx2t 🛠 pic.twitter.com/I0ECrC1HUp

— Royal Caribbean Public Relations (@RoyalCaribPR) August 3, 2022
The 161,300 square foot facility is scheduled for a November 2022 completion, and once finished will welcome the largest cruise ship that has ever homeported in Galveston: Allure of the Seas.
Construction on the building, located at Pier 10, started in summer 2021 and has been ongoing over the past year. Most recently, contractors have finished the installation of the electric and air conditioning systems. Final outfitting continues with things like furnishings, interior design, and IT systems.
The project created 400 construction jobs, and will create 400 permanent operations jobs.
The front of the 68-foot-tall building design includes colorful blue panels, vertical accent windows, and Royal Caribbean's anchor logo. Inside, the sunlit space will be decorated with vibrant, tropical colors as a sneak peek for what's to come on a cruise from Galveston.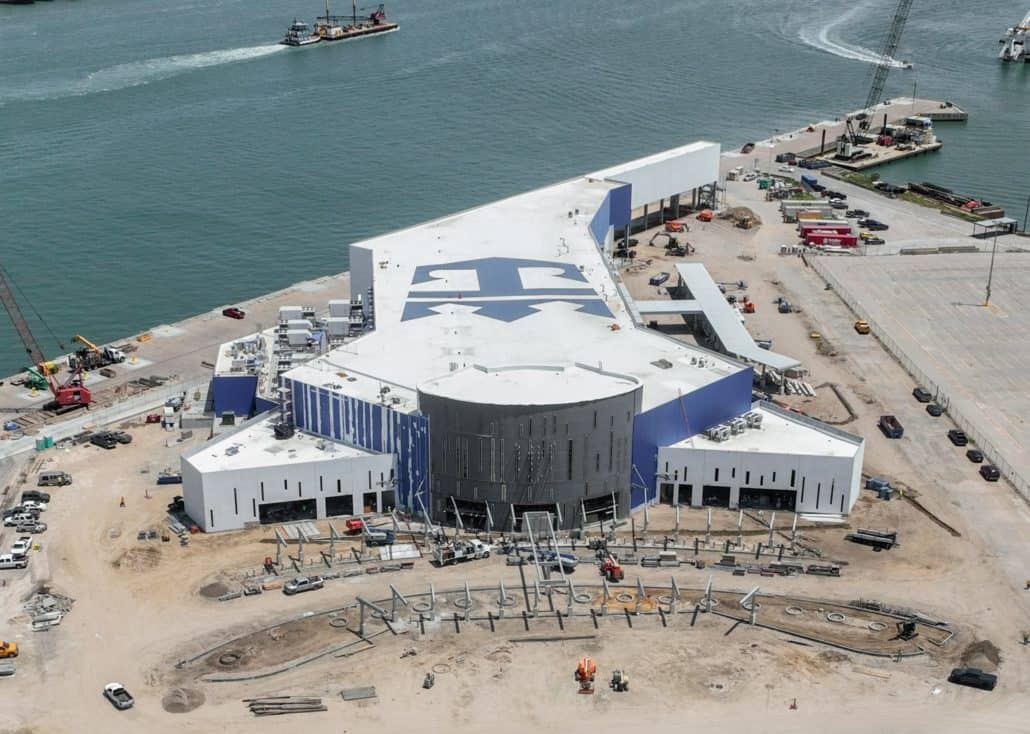 Once completed, the terminal building will be one of the most technologically-advanced buildings for embarking and disembarking cruise passengers in the United States. Features that will enhance the passenger experience include mobile check-in and facial recognition to allow guests to get on the ship as quickly and smoothly as possible.
The Port of Galveston is investing around $20 million in improvements associated with the new terminal, including an interior roadway, utilities, landscaping, and cruise parking. The terminal's 1,550-space parking lot will serve as a new revenue source for the port.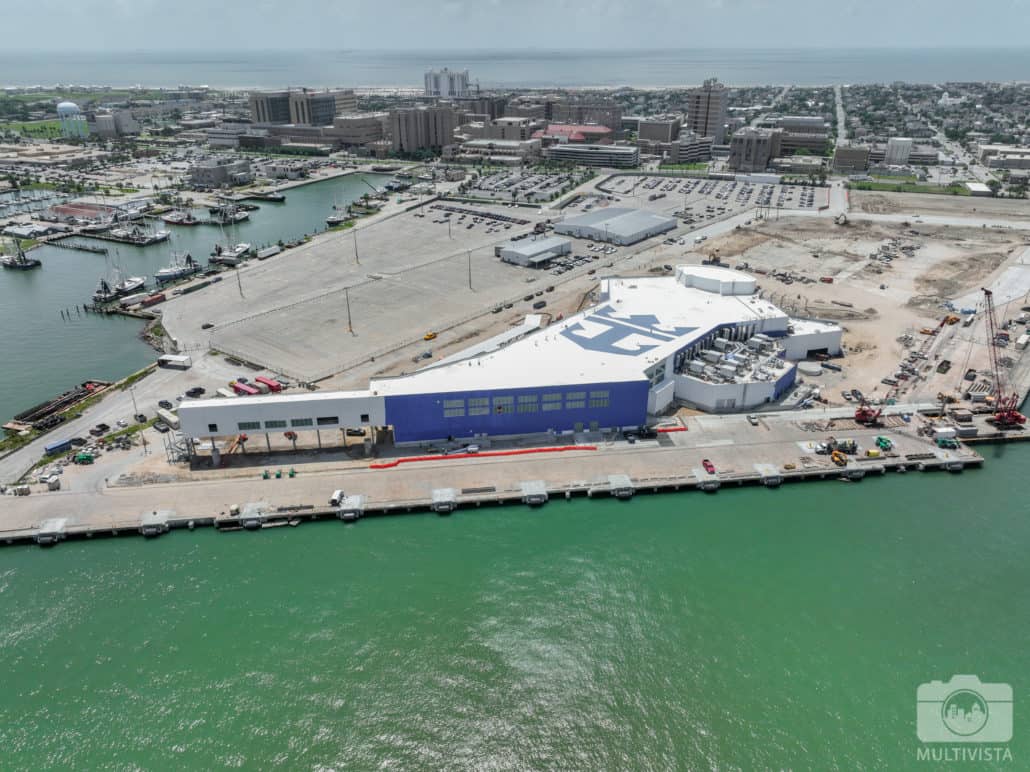 In addition to the Oasis-class ship Allure of the Seas, which is one of the top five largest cruise vessels in the world, the new terminal will be home to Adventure of the Seas also starting this November, as well as Radiance of the Seas starting in January. All three ships will operate voyages to the western Caribbean ranging from four to 10 nights long.
READ NEXT: Royal Caribbean & Celebrity Drop Testing Requirement For Most U.S. Cruises