The keel for Royal Caribbean's fourth oasis-class ship was officially laid Thursday at the STX shipyard in St. Nazaire, France.  The laying of the keel signifies the beginning of the physical construction of the cruise ship.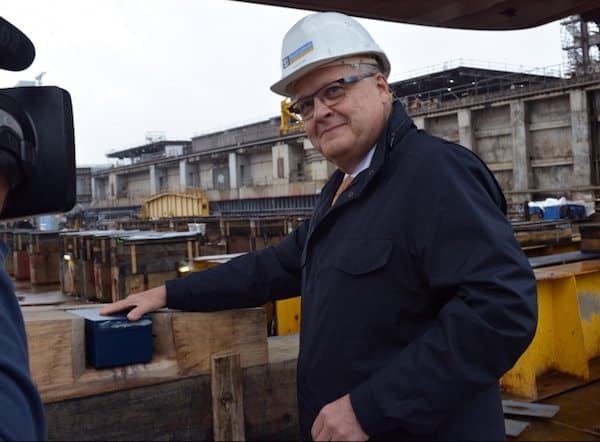 During the ceremony, a 1,000 ton block measuring 32′ x 154′ was lifted by crane into the building dock.  Newly minted coins were put under the keel and will stay there until the end of construction.  Once the ship is completed, the coins are retrieved and presented to the captain to the placed onboard the ship.  According to tradition, the coins are said to bring luck.
This fourth Oasis-class ship is yet to be named, and will be delivered in the spring of 2017.
Source/photo: Royal Caribbean