UPDATE: In a statement to Cruise Radio, MSC Cruises says, "MSC Meraviglia has been given a clean bill of health by Mexican health officials following medical checks on a crew member and a young female guest who both had common season flue after the vessel arrived in Cozumel." They went on to thank the Mexican authorities for their preventative health professionalism, adding that was "the only way to demonstrate certainty to populations ashore, as well as to guests and crew on board."
MSC Cruises is taking two ports to task after MSC Meraviglia was turned away due to invalid coronavirus concerns.
In a statement provided to Cruise Radio, the line says they are "extremely disappointed" in the actions taken.
Ship "Turned Away Simply Based On Fears"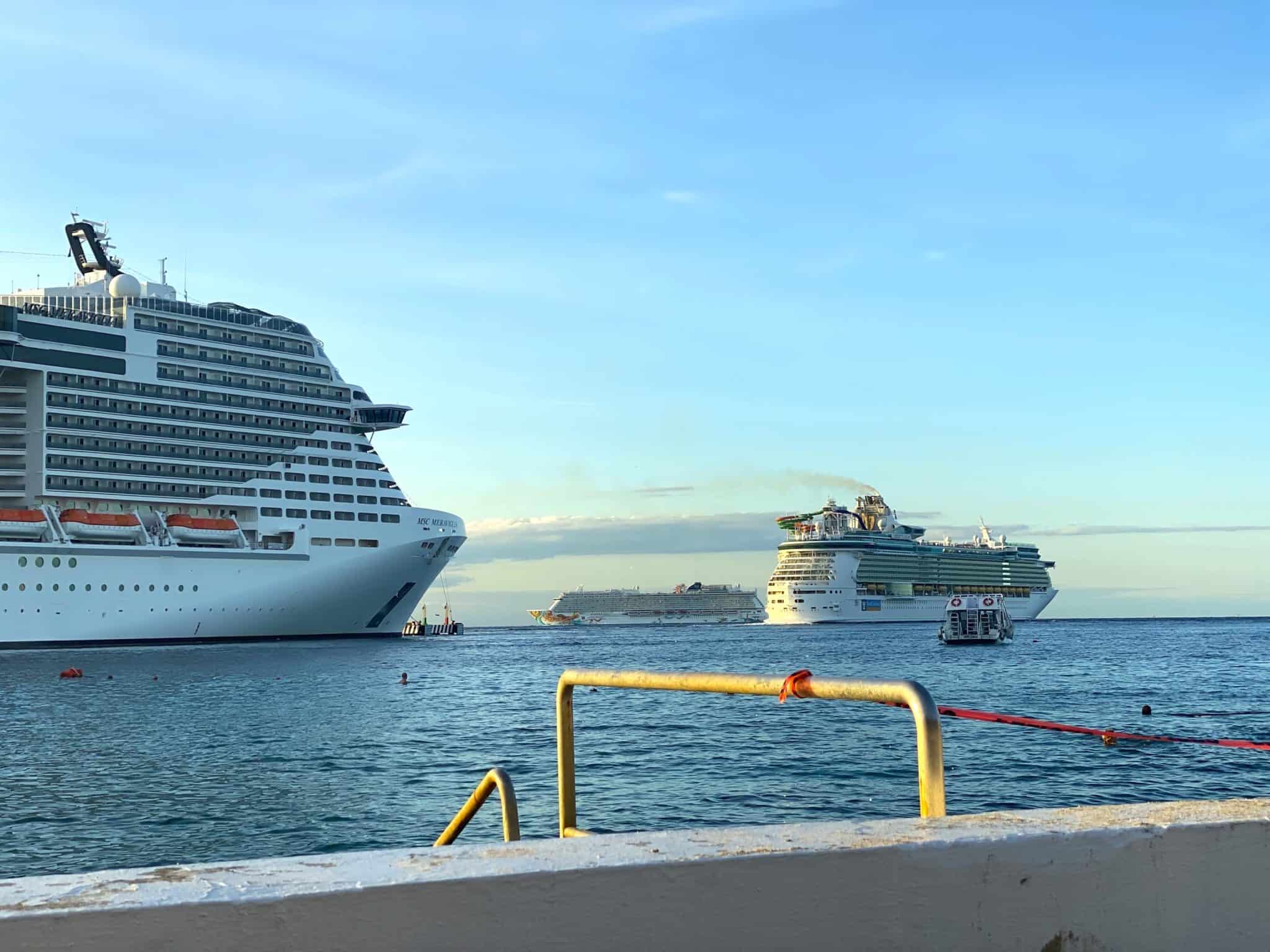 The statement came as guests aboard the Meraviglia were dealing with the changes to their itinerary. "MSC Cruises is extremely disappointed that Jamaican authorities yesterday delayed a decision for many hours to give our ship the necessary clearance to disembark guests," begins the lengthy letter, "despite us having provided detailed medical records to the local health and national authorities ahead of its arrival as per normal protocol.
READ MORE: MSC Meraviglia Review
"Similarly," it continues, "the decision taken overnight by the Grand Cayman authorities to refuse disembarkation at Georgetown was made without even reviewing the ship's medical records, which show one single case of common seasonal flu type A influenza) affecting one crew member with a travel history clearly showing no passages through territories either affected by [coronavirus] or subject to any international health restrictions."
Summing up the situation, MSC concluded that, "In both instances, the ship was effectively turned away simply based on fears."
In a follow-up statement, Pierfrancesco Vago, executive chairman of MSC Cruises, said that the decisions by Jamaica and Grand Cayman "led to unnecessary and unjustifiable anxiety, not only for our passengers and crew on board, but right across the Caribbean's tourism sector, and possibly even further beyond."
What's Next For The Meraviglia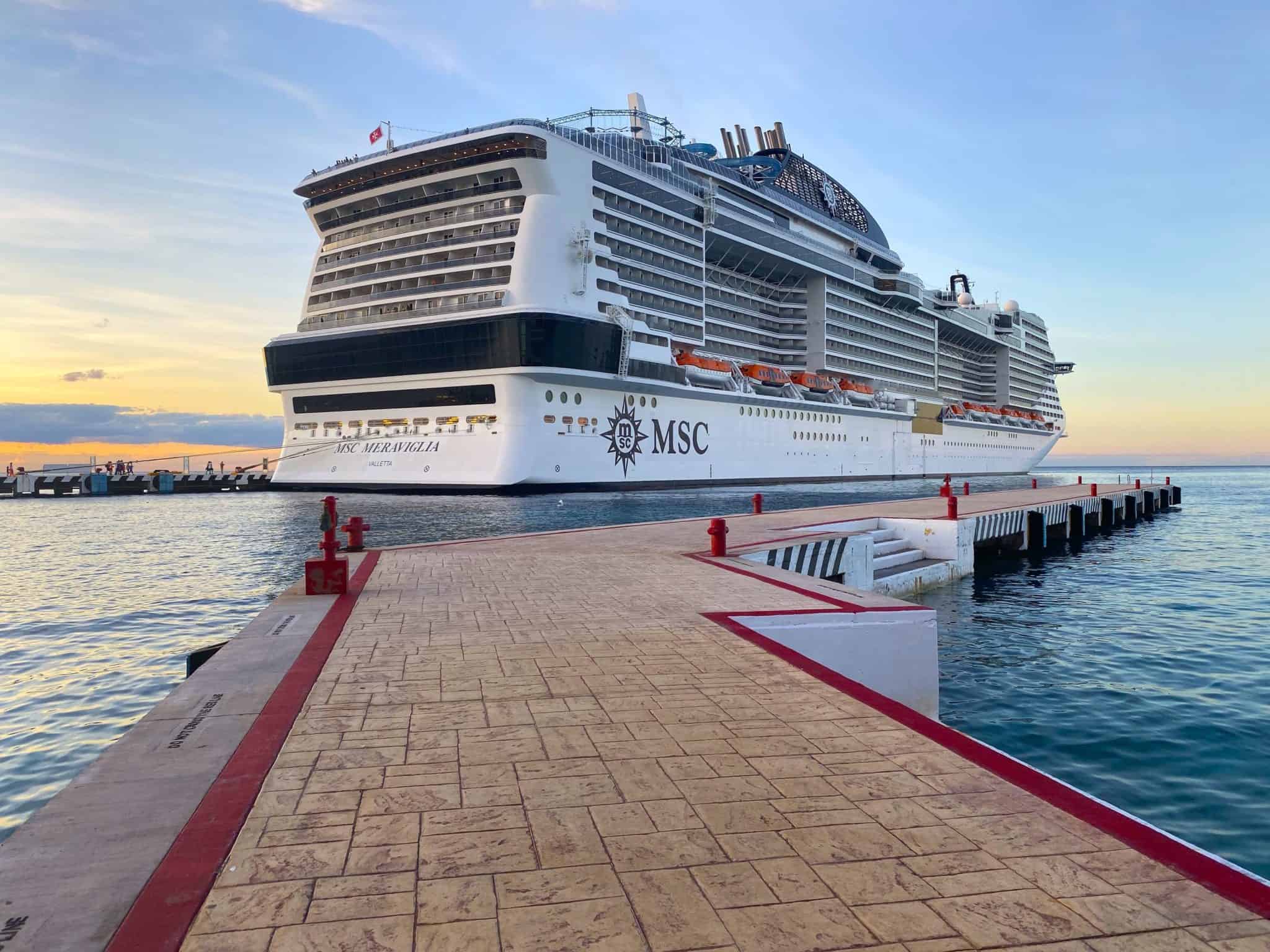 As the ship made its way to Cozumel, Mexico both the captain and members of the company's management team worked to make sure that upon their arrival there would be no problem. And sure enough by Wednesday afternoon, MSC had received what they called "formal and final authorization" from the local authorities several hours before the Meraviglia was set to arrive.
After detailing the various steps taken to keep everyone on board healthy — including "individual pre-boarding screening [using] thermal cameras" — MSC offered an update on the sole crew member who'd been ill. "[They are] in a stable condition, receiving anti-viral treatment and medication, and is now free of fever and nearly recovered."
READ MORE: Cruise Line Cancels Over Two Dozen Sailings
They add that "out of precaution," the crew member was isolated the moment he showed symptoms and "will remain so until he is fully recovered."
Making a final attempt to stop harmful rumors from circulating, they said definitively, "No cases of [coronavirus] have been reported on board MSC Meraviglia or any other ship in [our] fleet."
The Meraviglia is currently on a 7-night sailing scheduled to visit Cozumel on Thursday, followed by a day at sea on Friday and a stop to their private island, Ocean Cay MSC Marine Reserve on Saturday before returning to Miami. The ship's next sailing leaves March 1 for a 7-day trip to Costa Maya, Belize City, Isla de Roatan and Ocean Cay.
Watch MSC Meraviglia Tour