After over 15 months, Costa Maya, Mexico has officially welcomed back its first cruise ship.
The port, which is located on Mexico's eastern Yucatan Peninsula, welcomed Celebrity Edge today during the ship's first passenger sailing since the global cruise industry shutdown.
The pilot, who is a local that knows the seafloor closer to the port, boarded the ship to guide it to the pier at 6:55 am central time. Edge arrived to the dock at 7:45 am, and was cleared for passengers to disembark just under an hour later.
Once passengers got off the ship and walked down the pier, they were greeted by locals who were playing music and dancing, clearly ecstatic that cruising is officially back at their port. Some held up big white letters that spelled WELCOME BACK.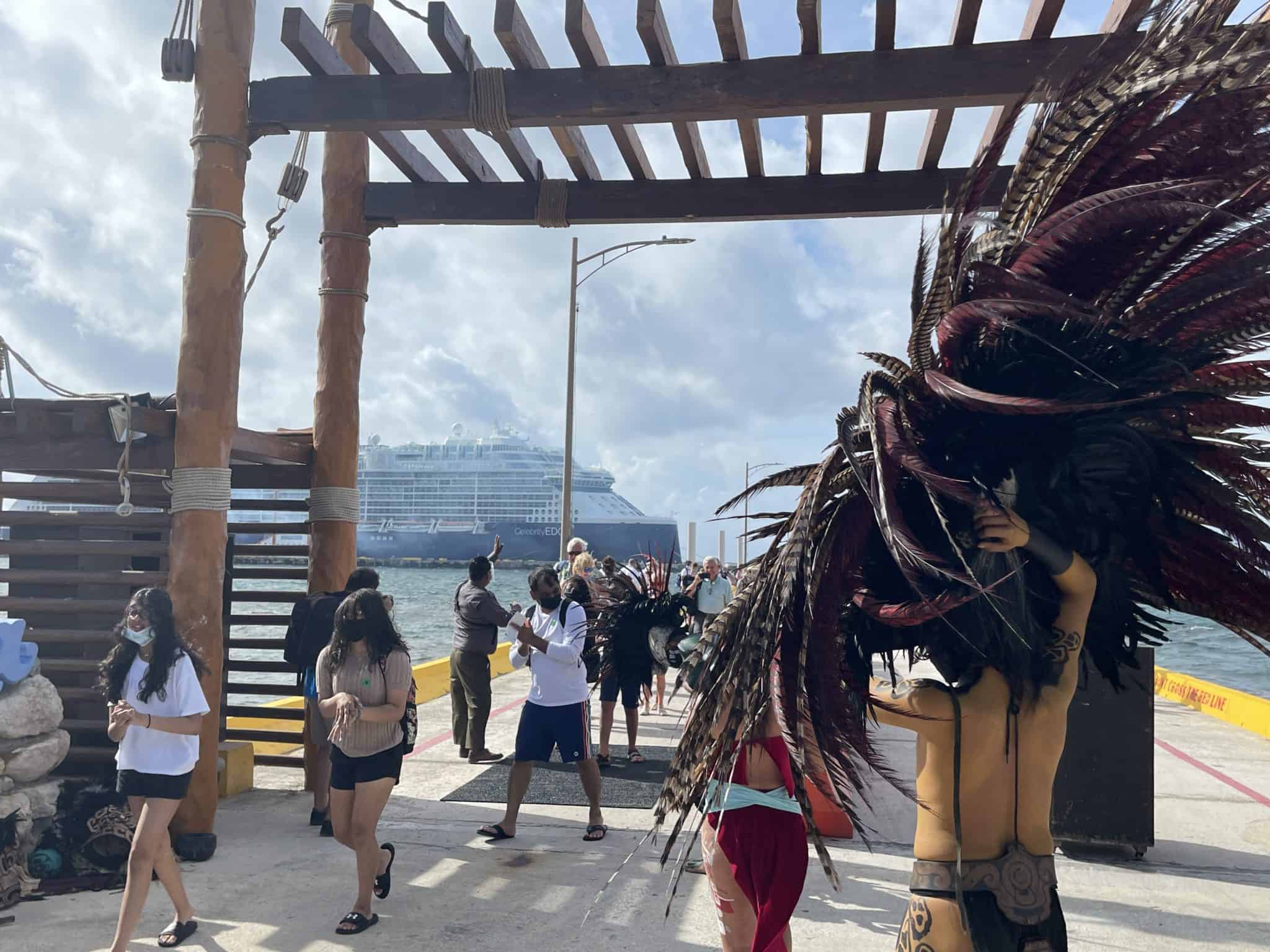 The Costa Maya cruise port is a well-developed port in and of itself, complete with restaurants, bars, a spa, high end and artisan shops, and multiple saltwater pools. A short drive away are such attractions as the Bacalar Lagoon (Lake of Seven Colors) and Mayan ruins.
Activities available in Costa Maya include ATV tours, snorkeling, scuba diving, swimming with dolphins, kayaking, and enjoying a relaxing day at the beach.
READ MORE: Disney Cruise Line Delays Test Cruise Scheduled For This Week
Right now, visitors must wear a mask while visiting Costa Maya, but they are allowed to take independent excursions or explore the port on their own.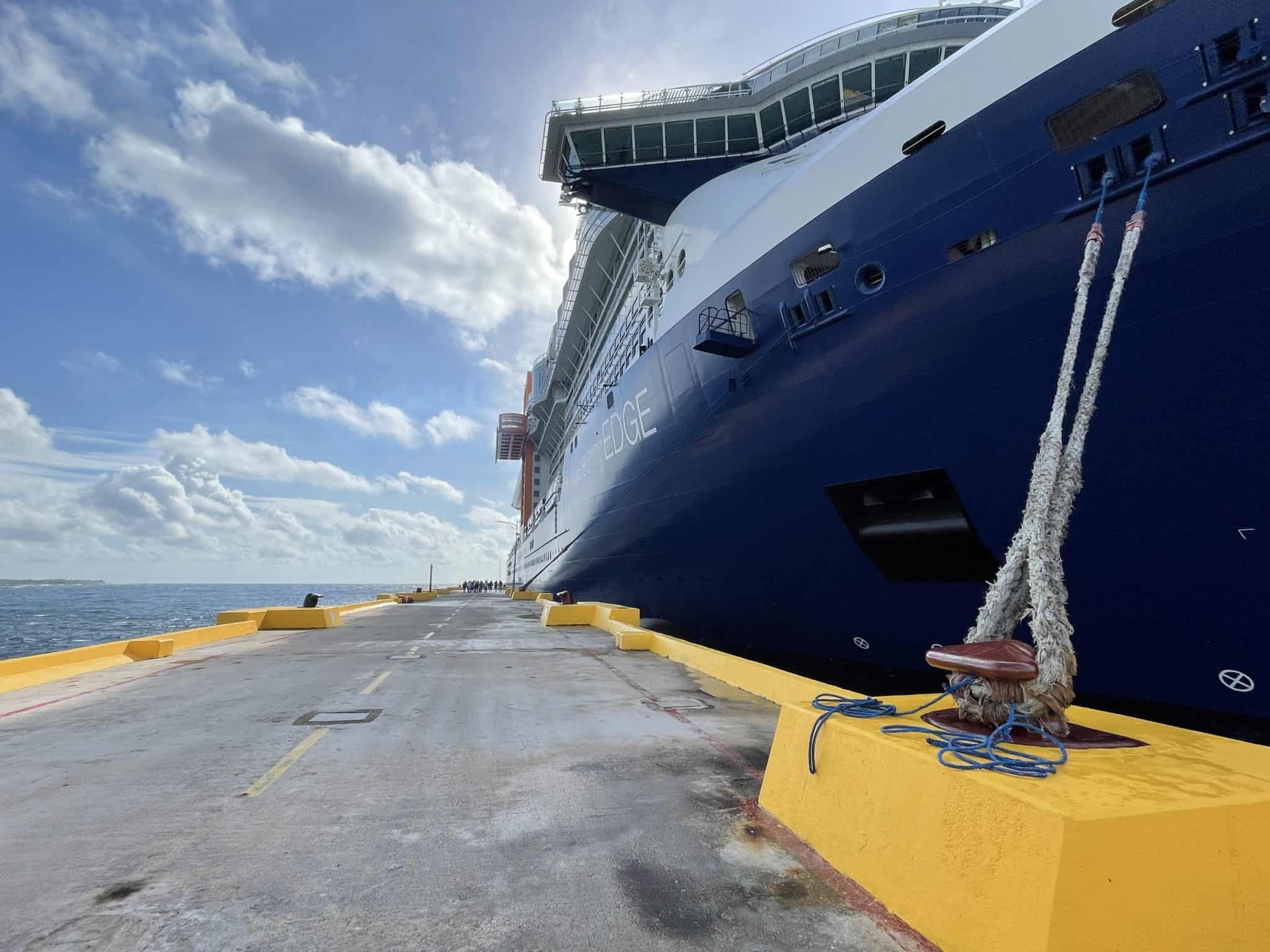 Celebrity Edge is currently on a seven-night cruise from Fort Lauderdale, Florida, the first large-ship revenue cruise out of the United States since early March 2020. Along with Costa Maya, port calls include another Mexican port, Cozumel, as well as Nassau, Bahamas.
Cozumel and Nassau have already seen their first cruise ships since cruising resumed. As of June 12, Royal Caribbean's Adventure of the Seas is using Nassau as a temporary homeport for a series of weeklong Caribbean and Bahamas cruises. Adventure was also the first cruise ship to visit Cozumel, when it docked there during its first cruise from Nassau on June 16.
READ NEXT: Carnival Announces App Update: More Food Delivery and Safety Features